Ice Marathons – Ten Wild Scandinavian, Russian and Canadian Challenges
Ice marathons are not for the faint hearted. However, ultra endurance athletes and adventure marathoners are always looking for their next challenge on the open trails…
Deserts, mountains, jungles – you name it, they seek out wild and remote places to hurl themselves through the mill and wind up chugging endorphins and achieving feats few can ever imagine. A marathon alone is hard enough. A marathon on ice is a different beast entirely.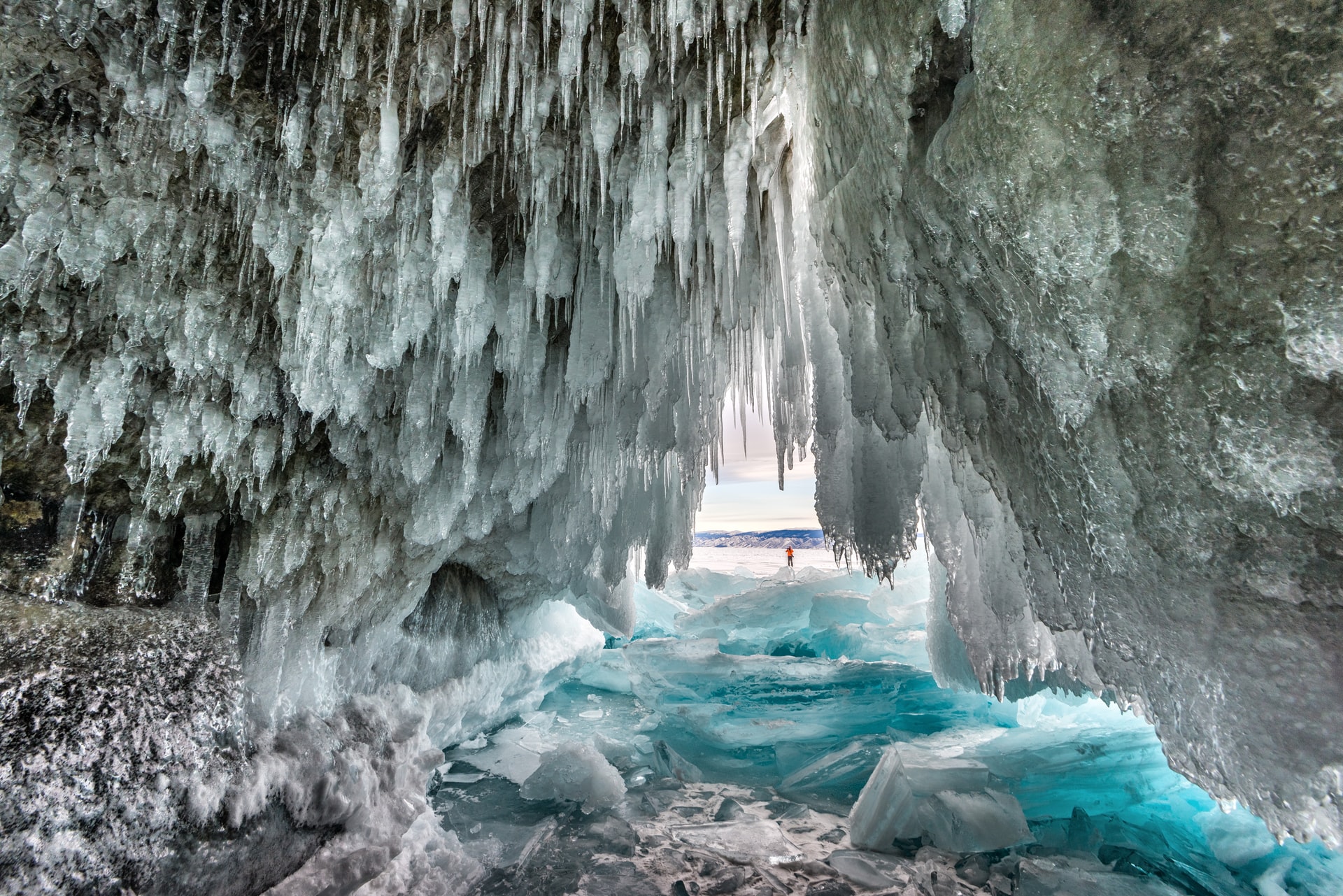 So, fasten your laces, hike up your socks and get ready for our gruelling selection of 10 Unforgettable Scandinavian & Russian Ice Marathons – as niche as this is, we've tried to include something for everyone:
1. Fire & Ice Ultra, Iceland
Not for the faint-hearted, Iceland's appropriately named Fire and Ice Ultra is a very unique race surrounded by raw scenery and wrapped in the remote wonders of this unspoilt environment. It's the perfect staging ground for this 250km, 6-day race that set outs from Vatnajokull national park and threads a narrow path through the heart of Iceland's wilderness.
The event usually runs in August and if you book with All Iceland (links below) you can enjoy additional airport pick-up and training assistance. There's also the alternative option, if you don't fancy immersing yourself fully in the fire and ice, of joining the Viking Ultra – regarded as the still fierce little brother of the main event, which runs in May.
2. Frozen Lake Marathon, Norway
If running on ice is your thing – and why wouldn't it be? – this marathon is one to look out for. It takes place on the Tisleifjorden lake in Norway, roughly 819 metres above sea level. The course is fairly flat, spanning the frozen waters, covered with ice that's 80cm thick in places. When runners aren't weaving across it the location is commonly used as a test driving course, so you can rest assured you won't be planting a foot through the ice. Of course, the whole track is slippery and there are tracts of shallow melted water, so runners will need studded shoes to take part.
The Frozen Lake Marathon is currently postponed due to COVID-19. Check the Icebug website for updates on when they'll back up and… running (ahem).
3. Kuopio Ice Marathon, Finland
Not sold on the whole idea of trail-running? Well, if you're handy on a pair of ice skates you might want to think about this event. It unfolds over the far-reaching vista of another ice-covered lake – namely Lake Kallavesi, in the frozen reaches of Eastern Finland.
It's actually the country's oldest ice skating (it's been hosted by the city of Kuopi since 1984) and draws in hundreds of participants from around the world, ready to lace up and don their skates, before hitting either the 25km, 50km, 100km or 200km race.
4. Ice Marathons – The Viking Run, Sweden
Okay, so this is the last one on cross-country skates – held annually in February, this 50-mile ice skating marathon reels in thousands of avid skaters to snowy Stockholm. Known locally as the Vikingarännet, the event runs for 80km between Uppsala and Stockholm. The first event took place in 1999 and involved a staggering 4000 skaters.
The reason for the Viking association has to do with the fact the route follows a transportation line across Lake Mälaren, supposedly used by the resident Vikings of around 1000 CE. They also keep the course ploughed all the way through the skating season, so there's plenty of fun to be had outside the days of the race.
5. The Volcano Marathon, Iceland
Billed as Iceland's toughest footrace, The Volcanic Marathon follows the boundaries of the North American and Eurasian tectonic plates, near Lake Mývatn. This is your chance to compete over the spines and features of a natural marvel. It's a multi-terrain route meandering through a zone of geothermal activity – a truly epic adventure that involves climbing lava rock, bounding over black volcanic sands, snaking amongst geysers and hot springs.
Follow a single-track journey across the Hverfjall crater, and several other minor craters, before being unleashed on the lava fields of Dimmuborgir – the 'Dark Fortress'. Entry usually comes with a night in Reykjavík, as well as four nights in Mývatn, Húsavík, or Laugar – so you'll have ample time to roam freely and discover those primordial secrets of the Icelandic landscape, like Europe's most powerful waterfall, Dettifoss, amongst the lava formations, with its very own heated lagoon.
The Iceland Volcano Marathon is currently postponed due to COVID-19. The 2021 event will go ahead on July 24th.
6. The Midnight Sun Marathon, Norway
There aren't places you could run through a sunlit summer night, but the city of Tromsø is such a place. The Midnight Sun Marathon takes place at the end of June and is truly a once-in-a-lifetime experience.
An unforgettable atmosphere and the sprawling Norwegian scenery combine to make this an Arctic event you won't soon forget. All ages and levels of experience are welcome, with distances ranging from 42 to 0.8 km. Another option in Norway is the remote Spitsbergen Marathon in Svalbard, which is a chance to step right up to the jaws of nature. You might even spot a polar bear as you run (that should do you for a second wind).
7. Ice Marathons – The Gällivare Ice Ultra, Sweden
The Swedish Ice Ultra is, as the name suggests, an ultra marathon that takes place in Gällivare, Sweden. The event usually runs in February, deep within the chiller climate of Swedish Lapland. In fact, the race spans part of a UNESCO world heritage area, inside the Arctic Circle. And there's a reason the region is described as Europe's last remaining wilderness. Expect white-capped mountains that spike the horizon, influences of the indigenous Sámi people and a population of just 3000.
During the day, temperatures can fall as low as -40C. Make no mistake this is a gruelling test of mental and physical endurance. The days are short. The 230km route (split into 5 stages) is not. Journey into the wild, accompanied by the crunch of feet in snow, surrounded by pine forests and lakes frozen under thick ice.
Runners are expected to endure long periods in darkness, using a marked route and head torch. Looking up, you'll find skies bereft of light pollution and many chances of spotting the Aurora. It's also a self-sufficient race. That means all the kit you need is carried, including food, sleeping bag, safety equipment and a minimum of 1.5 litres of water to be re-filled at checkpoints.
8. The Baikal Ice Marathon, Russia
There's one forgiving detail about this particular event – it's the flattest race in the world. Held in the Irkutsk Region of Siberia, the Baikal Ice Marathon won't fall into the ultra category, although it's not without its own unique difficulties. It usually goes ahead in the clutches of a Siberian winter and the ice-laden route meanders across the frozen Baikal Lake.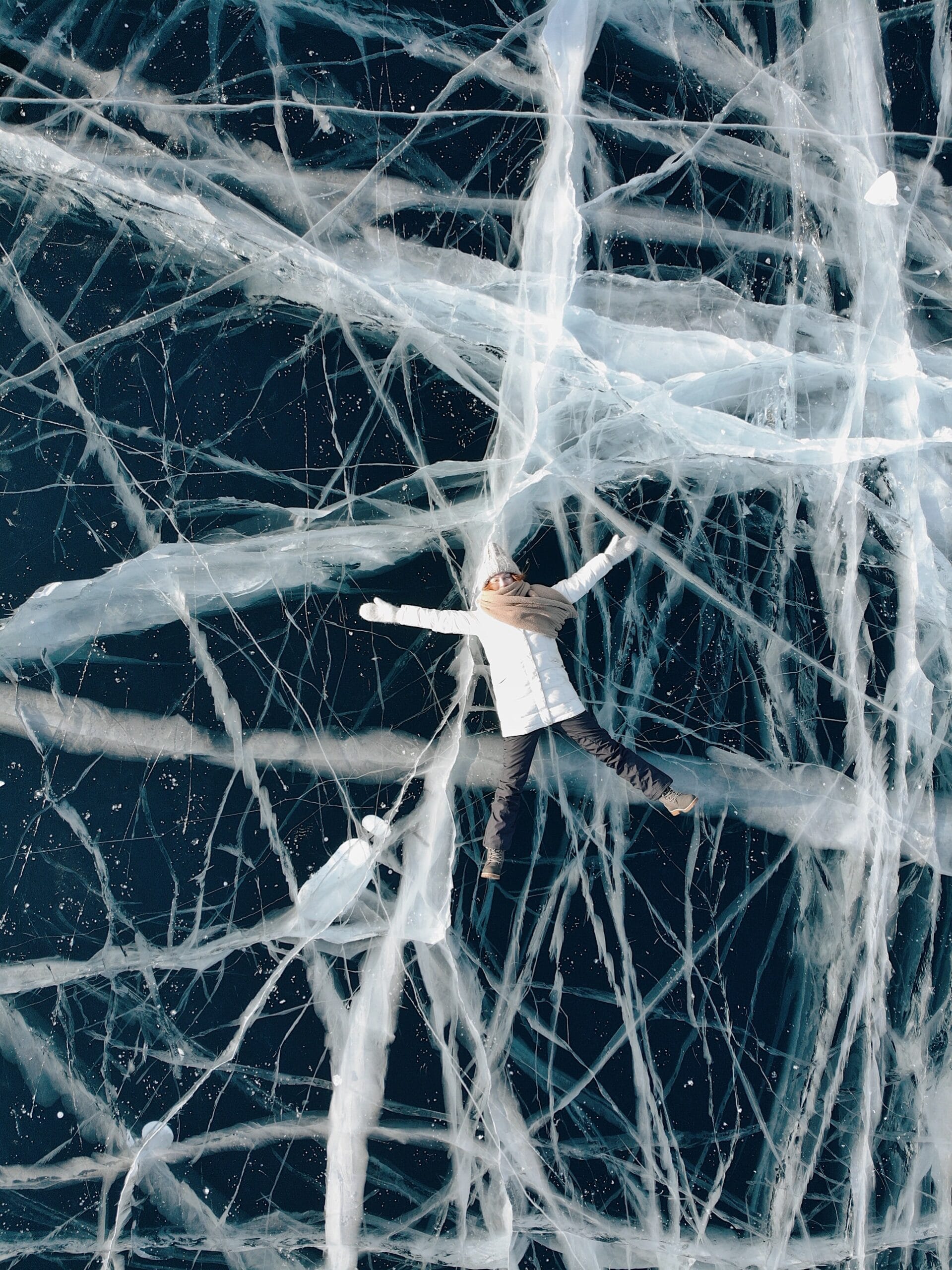 It's actually one of the toughest marathons out there. The lake's frozen surface is covered with hummocks, which are small hills formed by the accumulation of ice rubble. Under the ice, geothermic springs and seismic activity also create pockets of localised melting. This weakens the ice in places and can create the occasional hole or crack. It's not for the faint-hearted. A fierce Russian gauntlet run by a brave few during the winter games festival called Winteriada, alongside a programme of Ice Fishing, Ice Skating races and even Ice Golf.
9. Siberian Ice Half Marathon, Russia
For anyone who was put off by the above, we have this one for you in Omsk, Siberia. It's just over 21km and called the Siberian Ice Half Marathon. However, temperature can get well below zero – sometimes they record the lowest temperatures on Earth – so it's still not for newbies.
The event also doubles as an international phenomenon, drawing in competitors from all the far-flung isles and continents of the world. Runners follow a three-loop course amongst various iconic historical sites, veering and bending through snow and skidding over ice – a chance to redefine your limits and join an elite class of endurance athletes.
10. Ice Marathons – Montane Yukon Arctic Ultra, Canada
Run like a sled dog in the Montane Yukon Arctic Ultra and follow the Yukon Quest trail, which is also used for the world's toughest Sled Dog Race. The marathon ends at Muktuk Adventures, close to the banks of the Takhini River. The 100 mile marked course takes runners from Whitehorse to Braeburn. The 300 mile option continues to Pelly Farm and then turns back to Pelly Crossing. While those who dare to take on the 430 mile course will eventually finish in Dawson City.
Free meals and hot water are available at every checkpoint along the way. As we mentioned, the trail is marked, but fresh wind-driven snow can sometimes bury these markers and advanced understanding of orientation is needed, as well as a working GPS system. Prepare for extreme cold and relentless wilderness, broken only by sparse collections of trees. The varying snow terrain, punishing temperatures and sheer distance make this one of the toughest ultra races you can participate in.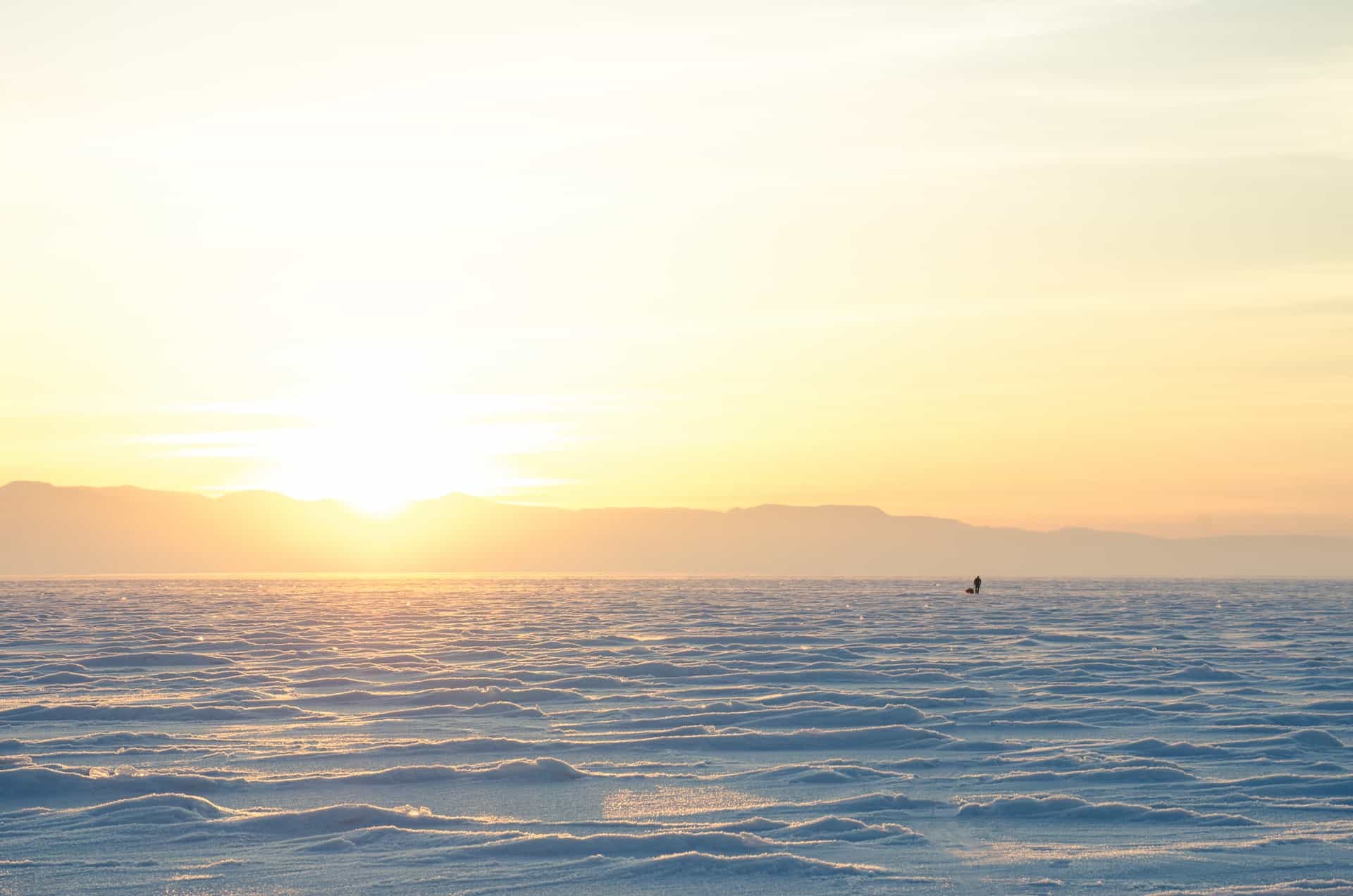 Enjoyed learning about these ice marathons? Get inspired for your next adventure with these quotes from Henry David Thoreau's famous book "Walden", or learn about the most epic polar expeditions that have ever taken place.
If you have ever wanted to try ice climbing then check this amazing explorer out.