Best Italian Outdoor Clothing Companies
Learn all about the excellent Italian outdoor clothing companies that inspire and equip adventure and a life well lived in nature.
When it comes to Italian brands (we're talking about the likes of Gucci, Versace, Dolce & Gabbana…) most of us will likely think of high-end fashion. Silk, wool, leather and, regrettably, fur as well.
Best sales deals for outdoor clothing
So, it would be easy to assume that Italian style is pretty much synonymous with money. You can't show it off unless you take out a small loan – even then it's only really suitable for an opulent urban setting, or, more fittingly, the designer runway.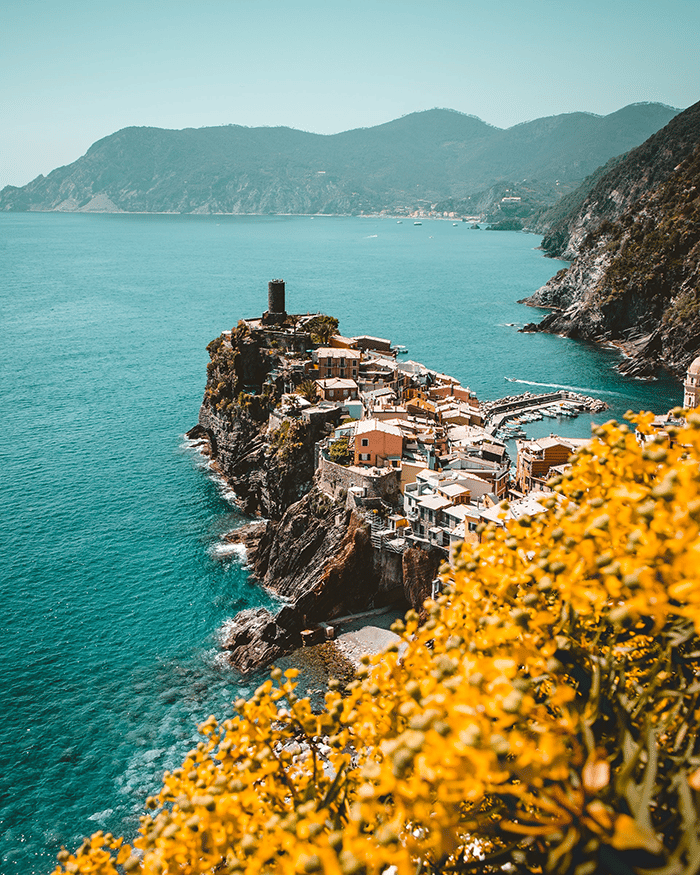 Of course, Italian clothing isn't actually so constrained. It's versatile and ever-changing in the spirit of local traditions. Designs are always refined and improved where possible. While they also celebrate that which is timeless in any aesthetic. 'If it aint broke…' is the old adage that springs to mind.
Then again, it's no surprise Italian clothing designers have a knack for adapting to the times and bringing out eye-catching products, given that their country holds some of the world's most beloved artworks and monuments. Not to mention the finest cheese-drenched food ever presented at a dinner table.
Rome may be a repository for the most bafflingly beautiful European art and architecture of the past two millennia, but there's so much more to see on your travels than the Colosseum, or the Trevi Fountain.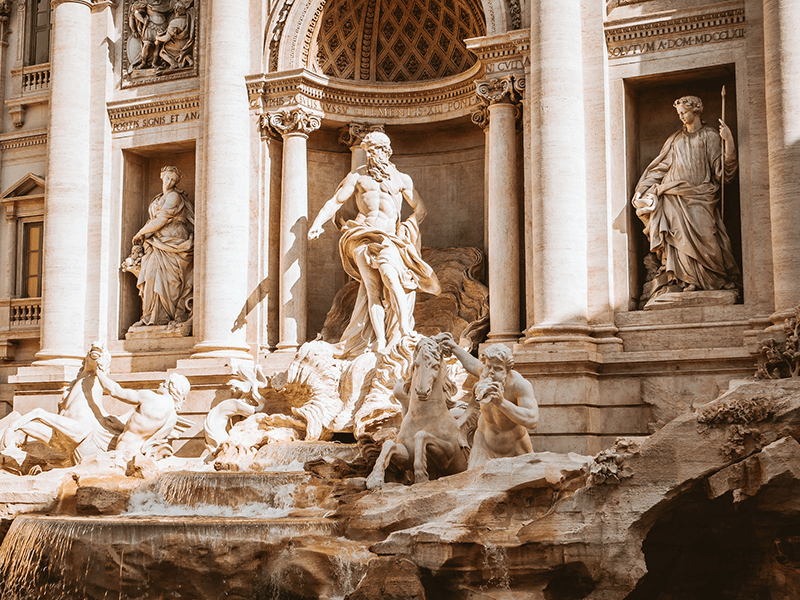 When it comes to the outdoors, Italy has no shortage of roaming grounds to explore and it isn't crying out for gutsy outfitters either.
Homegrown Italian brands have risen up to rove beyond the romantic cities and tourist-crowded coastal towns. Now, there is a wealth of brands ready to outfit those who seek longer trails and less tamed wanderings. Whether we're talking about hikers who stop at crags on the Amalfi Coast, where sheer cliffs nosedive into the misty blue Tyrrhenian.
Or, northern mountaineers, ready to take on the granite towers of the Dolomites and lose track of time in the wildflower gardens.
Best Italian Outdoor Clothing Companies
In this article, we'll be setting aside the famous art, ancient sites and gastronomy. Instead, let's get our boots on and explore a selection of 10 Italian outdoor clothing brands, all of which design and manufacture high quality apparel:
10. EA7
We're starting here at the higher-end of outdoor fashion. Emporio Armani EA7 is described as a leading purveyor of active-luxe – a fresh adventure from Giorgio Armani, with a focus on premium sports and lifestyle designs.
It is supposedly their intention to combine both form and function, bringing the iconic heritage of this Italian fashion house and using it to emphasise a style that is defined by clean lines, a utilitarian palette and cutting-edge performance textiles.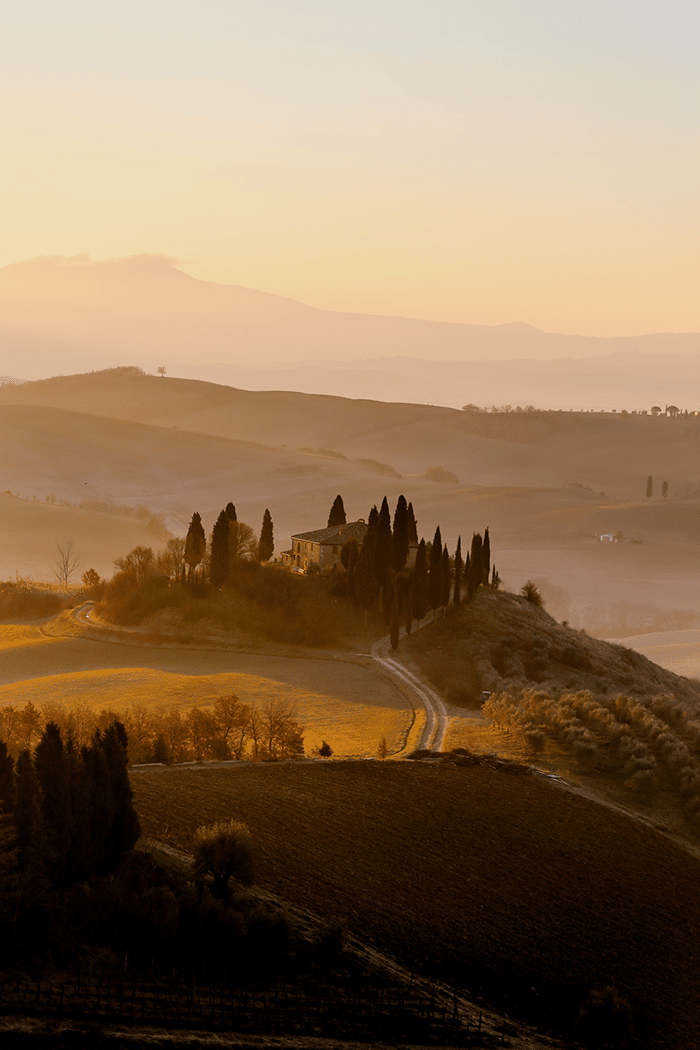 It doesn't lose anything in terms of Armani style and still meets the technical requirements to outfit both the EA7 Milan basketball team and national Olympic athletes. Also, the Italian Winter Sports Federation have agreed to use EA7 sportswear as the team's official outfitter for four seasons.
9. Italian Outdoor Clothing Companies – Garmont
Hearing the name for the first time, many assume this particular brand hails from French origins.
In fact, Garmont has always been an Italian company, traceable back to Italy's north-eastern region of Veneto – where the jagged Dolomite Mountains trail to Adriatic shores. The company has been in operation since 1964 and has always maintained a strong focus on reliable hiking boots.
You can expect to see Vibram soles on most of their technical designs for optimum comfort. While waterproof Gore-Tex is mostly relied upon for breathability and reliability. Garmont also offer more casual shoes for everyday life.
8. Italian Outdoor Clothing Companies – Doria 1905
Here's a family brand that's rich in history and backed by almost a century of designing quality hats for time in nature.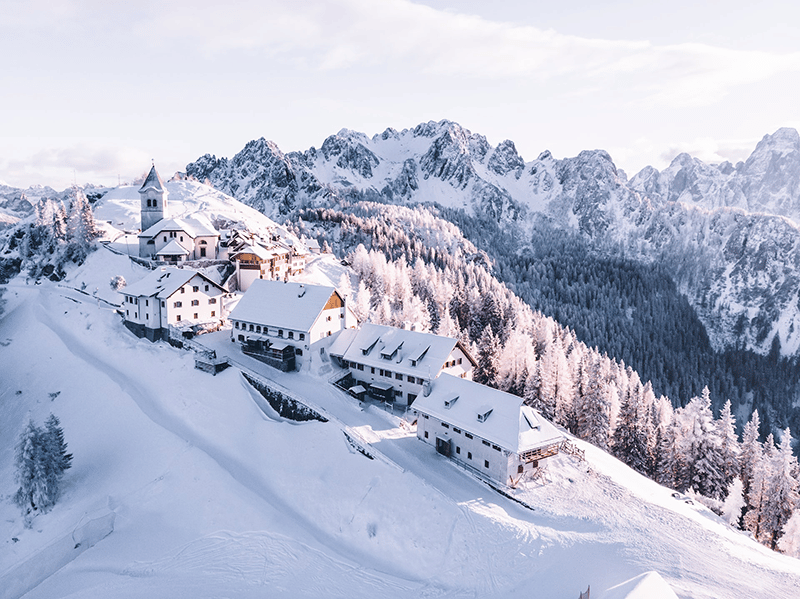 Possibly not the best choice if your trips to the outdoors largely involve extreme sports and bruising tests of apparel endurance. That being said, if you want to take long walks and look good in timeless styles, this is an ideal brand for you.
Their trilby, Panama and fedora hats are all a joy to look at – wearable and chic, with the added bonus of being able to adapt to either county or city life. There's a reason this historic band has planted it's feet firmly in Italian soil and continued winning customers over since 1905.
7. Italian Outdoor Clothing Companies – Vibram
Like many great brands, Vibram is deeply connected to the story of its founder.
A brave mountaineer, belonging to the Italian Alpine Club, Vitale Bramani was the inventor of the now famous Vibram Carrarmato sole.
Still bearing the name of this invention, Vibram was founded by Vitale back in 1935, following the deaths of six climbing friends. Compelled by necessity, Vitale pioneered the first rubber 'lug' sole and the logo is today seen as a mark of quality.
Indeed, Vibram isn't a fashion label – it is a company that gained a hard-won reputation for its innovative use of durable rubber. They specialise in high performance footwear for mountaineering and more demanding work outdoors.
6. Italian Outdoor Clothing Companies – Macron
Founded almost 50 years ago, Macron is another brand built locally in the frazione of Crespellano, Bologna.
Since its inception, the company has developed an enviable clothing line chosen as teamwear for various sports: weightlifting, rugby, handball, volleyball, basketball… A few professional football teams have even hopped on the bandwagon since 2001. Of course, Macron isn't just known for sportswear – they produce high quality clothing for the outdoors as well.
While their ethos focuses primarily on the winnings of hard work and perpetual improvement, reflecting the closest values of the sporting athletes who swear by their cutting edge designs.
5. Italian Outdoor Clothing Companies – Diadora
One of the more commercial brands in our list, Diadora have been in business since 1948, bringing stylish sportswear and footwear to a broader market.
Their original product that first drew widespread attention was a mountain boot, which was followed shortly after by a range of specialised athletic shoes, ideally suited for football and running. Today, they cater for all kinds of sports, from rugby to tennis, benefiting from their affiliation with popular icons and sports figures.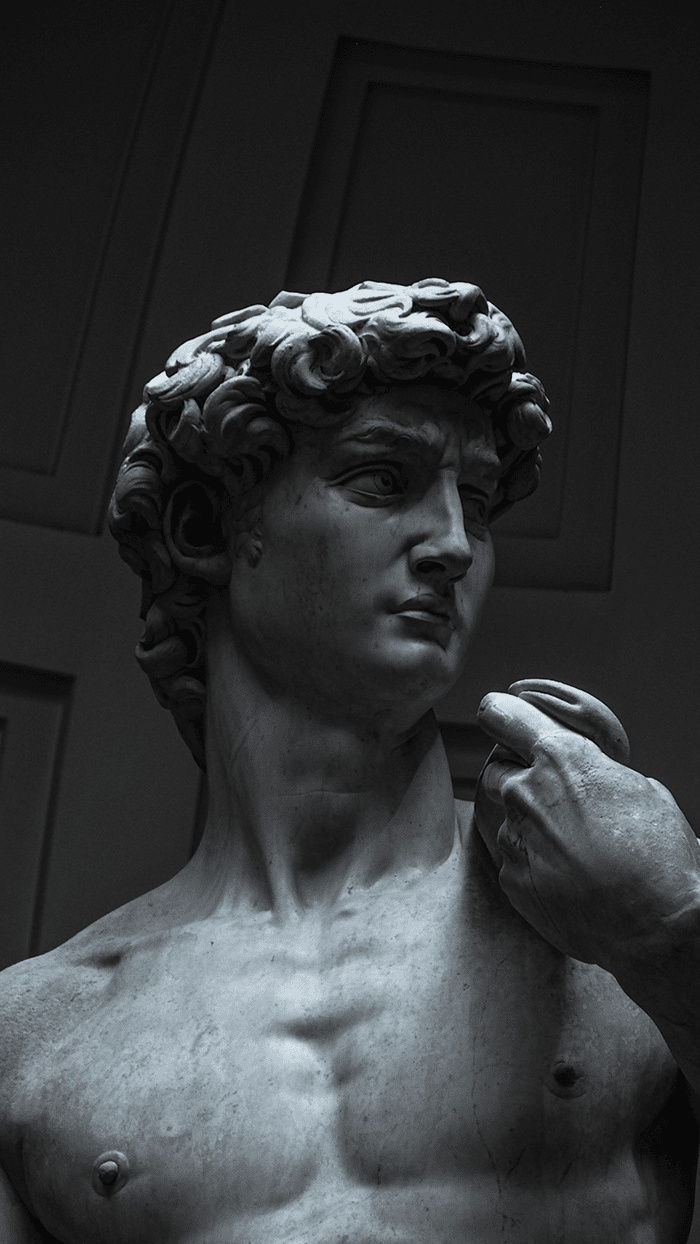 The brand invests a great deal of time and energy into innovative research, based in the Diadora Research Centre, where specialists endeavour to design the next generation of athletic footwear.
4. C.P. Company
Another sportswear specialist in our midst – the Chester Perry brand was founded by Massimo Osti, back in 1971. Oddly enough, its namesake is a factory that appeared in a comic strip by British cartoonist, Frank Dickens.
Massimo himself was a former graphic designer, skilled in the use of distinct styles and pop graphics, bringing his company into the modern era and eventually restyling the alpinist's deerskin down jacket as urban outerwear.
3. Fila
Similar, in some ways, to Diadora, this brand enjoyed a period of worldwide popularity and is one of the most instantly recognisable Italian brands – even if you didn't know it was Italian.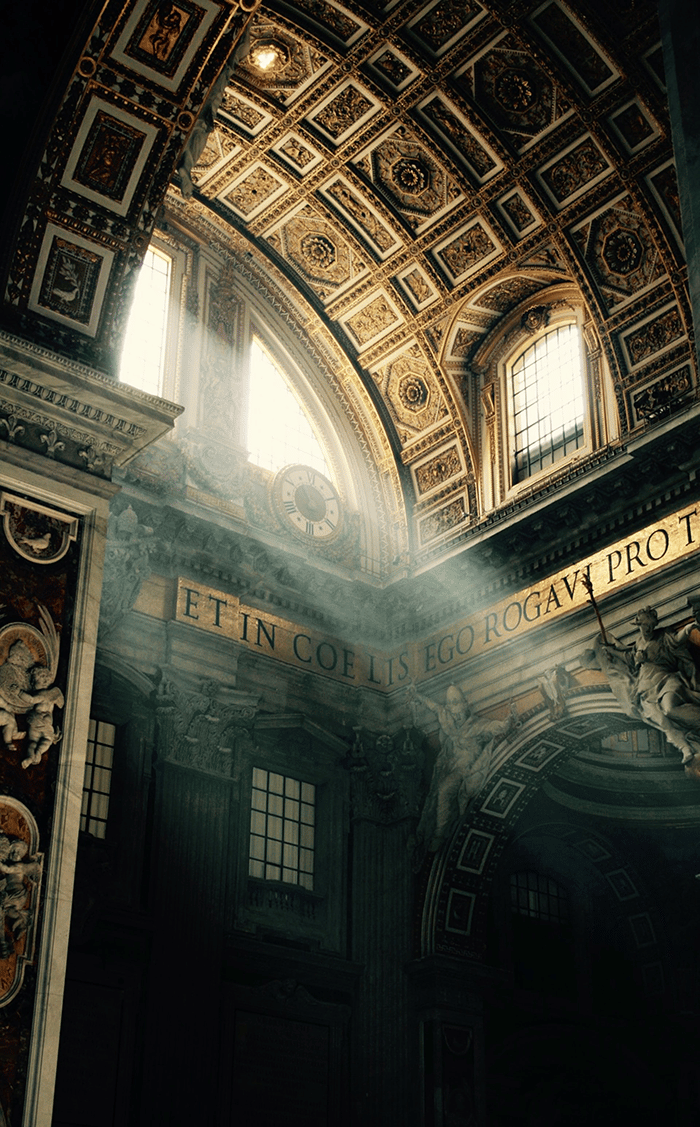 Currently, the brand is managed from South Korea (acquired by Fila Korea in 2007), but still mindful of its Italian roots and styled in a way that pays tribute to its heritage as one of the oldest sportwear brands from that part of the world.
In fact, Fila was first established by the Fila brothers way back in 1911, created for mountaineers in the terracotta-tiled commune of Coggiola.
2. La Sportiva
Now, we're nearing the end of our list, it's time to recognise another purveyor of world-famous shoes and boots. Founded in 1928, by the wonderfully-named Narciso Delladio, this brand has long been bought and treasured by Italians.
Firstly, it was embraced by the local lumberjacks and farmers of Trentino. Then its shoes were favoured by hikers and trail runners. Before the brand honed their technologies with FriXion, Gore-Tex andNano-Cells.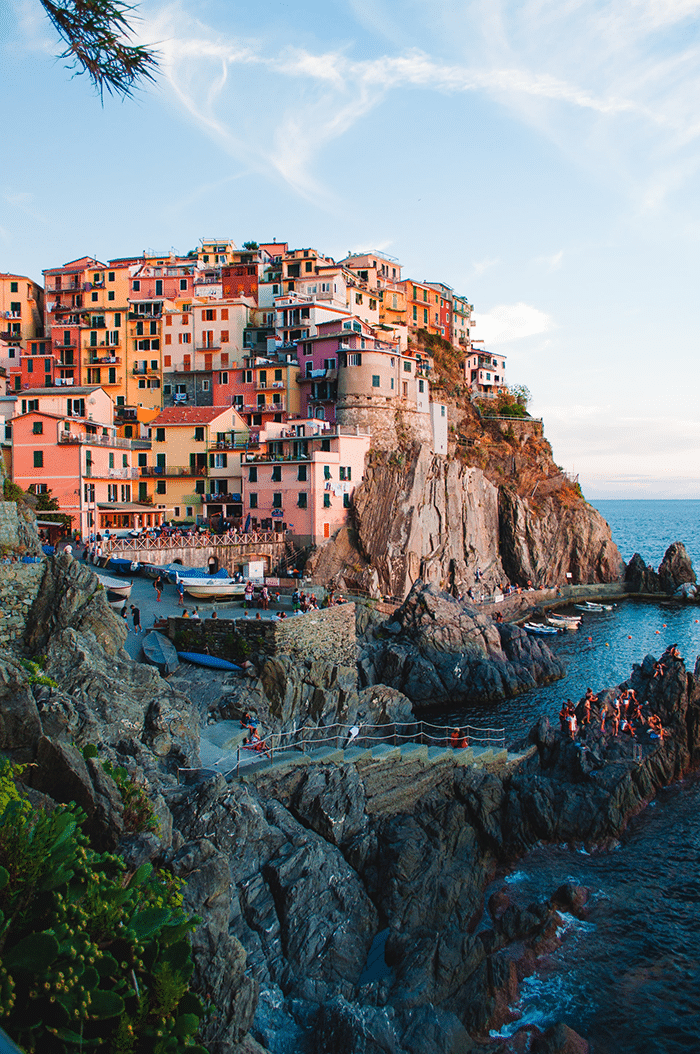 So that today, they remain one of the leading Italian outdoor clothing brands, exporting products to over 70 countries around the world. They have truly entered the modern era, with their reputable range of worker shoes and boots – not to mention all kinds of technical apparel, befitting the daily scrapes and tumbles of an everyday alpinist.
1. Stone Island
Finally, we've come to a leader in outerwear since 1982. Inspired by the simple, performance-assured apparel of workers and military units, Carlo Rivetti's brand is something of an anomaly in our list.
Stone Island is of course another Italian brand, launched in 1982 and again styled by menswear icon and Chester Perry's very own: Massimo Osti. The founder described his approach to fabric as being like a chef devising a new recipe. His textile blends and experimental production have often left competitors reeling. Indeed, Stone Island clothing is never dull – some of their more adaptive jackets can even change colour based on the temperature.
They also specialise in 'self-healing' fabrics and a kind of durable cotton that is bonded to stainless steel. In recent years, Stone Island has enjoyed some propulsive streetwear kudos as well, due to collaborations with the likes of Supreme and Nike.
More Great Outdoor Clothing Brands
Learn more from about high quality companies from all around the world.