Motivational Life and Workout Quotes for Women, by Women
These life and workout quotes for women, by women, are a selection of our favourite insights from the great athletes and minds that we respect.
Everyone needs a little motivation from time to time, so have a read through and choose the ones that speak to you.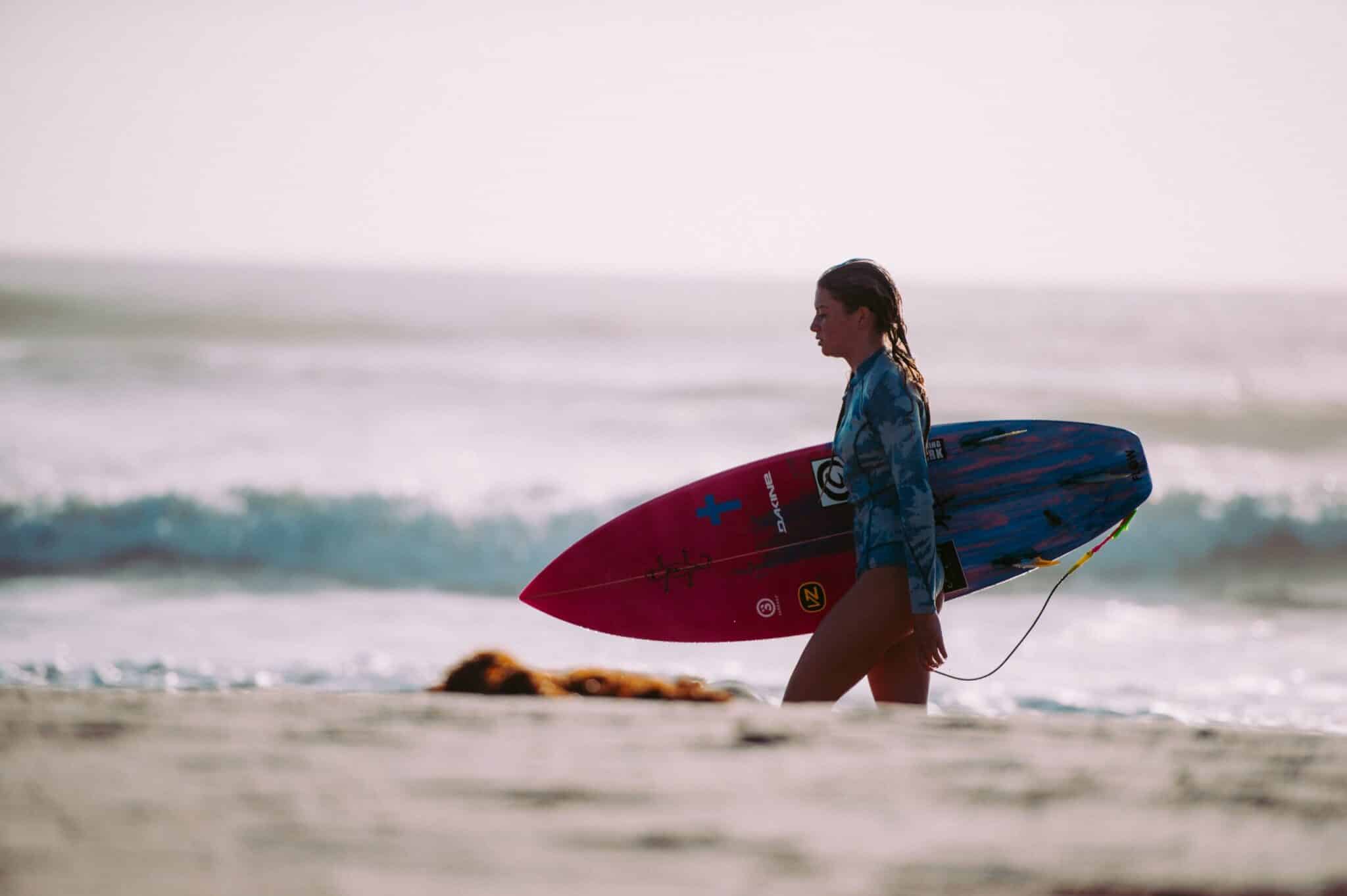 "Courage, sacrifice, determination, commitment, toughness, heart, talent, guts. That's what little girls are made of; the heck with sugar and spice." – Bethany Hamilton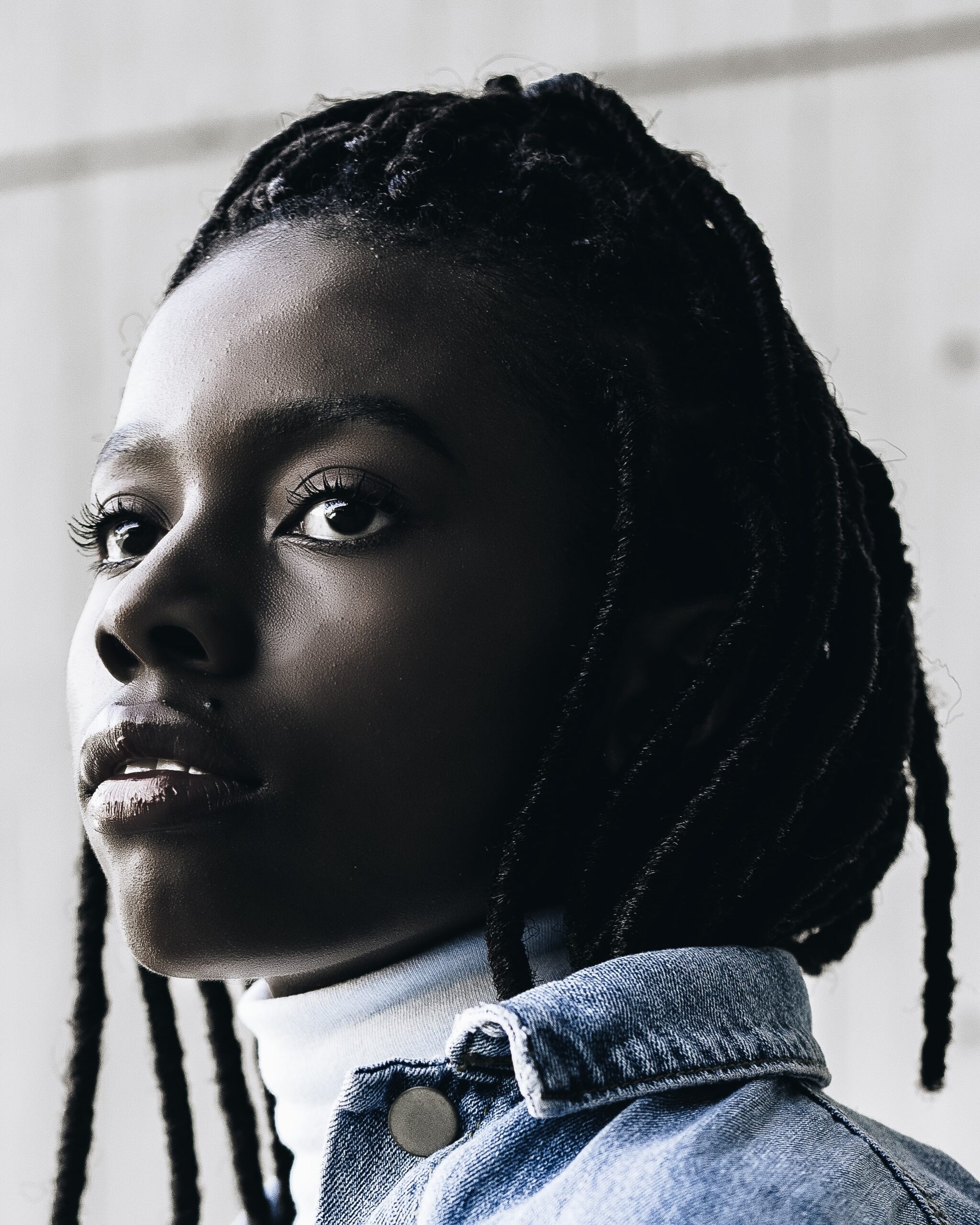 Life and Workout Quotes for Women
Stefi Cohen
"Women need iron. Not the vitamin. The barbell. We are trained by the world around us to have fucked up ideas about our bodies; iron unfucks them. We are taught that the only good direction for the scale to go is down, and to agonize ritualistically when it goes up. Iron teaches us the power of gaining weight for strength and gives us another weight to care about – the weight we are lifting.
We are taught to think of our bodies as decorative, an object to be looked at; iron teaches us to think of our bodies as functional, our own active selves, not passive objects for another's regard. Whole industries exist to profit by removing from us our confidence and selling it back as external objects. Iron gives us confidence from within through progressive training and measurable achievements.
We are taught to be gentle and hide our strength or even to cultivate charming physical weakness until we start to believe our bodies are weak. Iron teaches us how strong we can be." Stefi Cohen
In Olympic Weightlifting Stefi was the Florida senior state gold medalist (2015). Illinois senior state gold medalist and record holder (2015). In Powerlifting Stefi is the current all-time world record holder in squat, deadlift and total, she has 11 total all time world records so far in her career and is the #1 123lb Powerlifter in the world. She is also an exercise physiologist and doctor of physical therapy.
Serena Williams
"I don't like to lose — at anything… Yet I've grown most not from victories, but setbacks. If winning is God's reward, then losing is how he teaches us." Serena Williams
Serena Jameka Williams is an American professional tennis player and former world No. 1 in women's single tennis. She has won 23 Grand Slam singles titles, the most by any man or woman in the Open Era. The Women's Tennis Association ranked her world No. 1 in singles on eight separate occasions between 2002 and 2017.
"Everything comes at a cost. Just what are you willing to pay for it?" Serena Williams
"Think of all the girls who could become top athletes but quit sports because they're afraid of having too many defined muscles and being made fun of or called unattractive." Serena Williams
Rhonda Rousey – Life and Workout Quotes for Women
"Most people focus on the wrong thing; They focus on the result, not the process. The process is the sacrifice; it's all the hard parts – the sweat, the pain, the tears, the losses. You make the sacrifices anyway. You learn to enjoy them, or at least embrace them. In the end, it is the sacrifices that must fulfil you." Rhonda Rousey
Rhonda Rousey was the first American woman to earn an Olympic medal in judo by winning bronze at the 2008 Summer Olympics. After switching to a career in mixed martial arts (MMA) she won her MMA debut for King of the Cage, became the Strikeforce Women's Bantamweight Champion and the UFC's inaugural female champion when she was named UFC Women's Bantamweight Champion. In 2018, she became the first female fighter to be inducted into the UFC Hall of Fame.
"Once you give them the power to tell you you're great, you've also given them the power to tell you you're unworthy. Once you start caring about people's opinions of you, you give up control." Rhonda Rousey
"Making a change in your life is as easy as making a decision and acting on it. That's it." Rhonda Rousey
Olga Korbut
"Don't be afraid if things seem difficult in the beginning. That's only the initial impression. The important thing is not to retreat: you have to master yourself." Olga Korbut
Olga Valentinovna Korbut (born 16 May 1955) is a former gymnast who competed for the Soviet Union. Nicknamed the "Sparrow from Minsk", she won four gold medals and two silver medals at the Summer Olympic Games, in which she competed in 1972 and 1976 for the Soviet team, and was the inaugural inductee to the International Gymnastics Hall of Fame in 1988.
Camille Leblanc Bazinet – Life and Workout Quotes for Women
"Bodies defined by what they can do, not by how they look." Camille Leblanc Bazinet
Camille Leblanc-Bazinet is a professional CrossFit® athlete, winning the CrossFit Games® in 2014.
"We are all too skinny, too fat, too strong, too frail, too pale, too dark too anything for someone else and if you hang on to finding approval by how you look from someone else you will never learn to love yourself from within. find pride and approval by asking yourself am I too kind, too genuine, too loving, too compassionate, too hardworking, too driven? Let yourself be the judge of your worth and embrace who you are because the BEST thing you can be is YOU!" Camille Leblanc Bazinet
Amanda Barnhart
"Life's way too short to be constantly chasing "the perfect body." Don't get me wrong, having goals is GREAT but I encourage you all to focus on finding the balance between healthy and happy. And I encourage you all to remember to love yourself despite your insecurities and to please give yourself a little forgiveness when you aren't perfect because trust me NO ONE is." Amanda Barnhart
Amanda Barnhart is a CrossFit Games® athlete from the USA.
Venus Williams
"My motto has always been that you can't say, 'Oh, it won't happen to me.' You have to say, 'That can happen to me.' So always be aware that things can happen." Venus Williams
Venus Ebony Starr Williams is an American professional tennis player. A former world No. 1, Williams is generally credited with ushering in a new era of power on the women's professional tennis tour. Williams has been ranked world No. 1 by the Women's Tennis Association on three occasions, for a total of 11 weeks.
"Set realistic goals, keep re-evaluating, and be consistent." Venus Williams
"In the sports arena I would say there is nothing like training and preparation. You have to train your mind as much as your body." Venus Williams
Check out these amazing female adventurers
Annie Thorisdottir – Life and Workout Quotes for Women
"During the hard times, it's important to focus on the things you can change in that moment instead of what you should have or could have done differently." Annie Thorisdottir
Annie Mist Thorisdottir is a professional CrossFit® athlete from Reykjavík, Iceland. She is the co-owner of Crossfit Reykjavik, where she also coaches and trains. Annie was the first woman to win the CrossFit Games® twice. She placed second in the 2010 and 2014 CrossFit Games®.
Want to learn how to dress more ethically? Check this out
Katrin Davidsdottir
"You're never going to wake up feeling good every day. Still get after it. Harder, if anything." Katrin Katrin Tanja Davidsdottir
Katrin Tanja Davidsdottir is an Icelandic CrossFit athlete known for her seven appearances at the CrossFit Games. She won both the 2015 and 2016 CrossFit Games® titles, becoming the second Icelandic woman to do so.
"Whatever is going on in your head, your body will follow." Katrin Tanja Davidsdottir
"You can only regret something and truly call it a mistake if you don't learn and grow from it." Katrin Katrin Tanja Davidsdottir
"My biggest takeaway was that doing my absolute best is the ideal outcome. I realized I didn't have to do anything special. I just had to work as hard as I could work. I realized I'm only in competition with myself. It was around this time that I began to internalize the slogan, "Be the best me." Katrin Tanja Davidsdottir
Lauren Fisher – Life and Workout Quotes for Women
"I'd like to inspire girls to be healthy and strong." Lauren Fisher
Lauren Fisher is a Professional CrossFit® athlete and regular competitor at The CrossFit Games®.
"It's you versus you every day" Lauren Fisher
Kara Saunders
"Stand up tall, pull them shoulders back, and get ready to work!" Kara Saunders
Australia's Fittest Female 2012, 2013, 2015, 2016, 2017 and 2nd fittest in 2014 and 2018. 2nd Fittest woman on earth in 2017. Kara Saunders is a hugely impressive CrossFit® athlete.
Tia-Clair Toomey
"Nobody else can take you to the place you want to end up. You have to get there yourself." Tia-Clair Toomey
Tia-Clair Toomey (born 22 July 1993) is an Australian weightlifter and CrossFit Games® athlete. She competed in the women's 58 kg (128 lb) event at the 2018 Commonwealth Games in the Gold Coast and won gold. She competed in the women's 58 kg (128 lb) event at the 2016 Summer Olympics and came in 14th. She won the 2017, 2018, 2019 and 2020 CrossFit Games® after finishing as the runner-up in 2015 and 2016. She is the first ever 4x consecutive CrossFit Games® female champion.
Maya Angelou
"You may encounter many defeats, but you must not be defeated. In fact, it may be necessary to encounter the defeats, so you can know who you are, what you can rise from, how you can still come out of it." Maya Angelou
Maya Angelou was an American poet, singer, memoirist, and civil rights activist. She published seven autobiographies, three books of essays, several books of poetry, and is credited with a list of plays, movies, and television shows spanning over 50 years.
"If you don't like something, change it. If you can't change it, change your attitude." Maya Angelou
"We delight in the beauty of the butterfly, but rarely admit the changes it has gone through to achieve that beauty." Maya Angelou
"Nothing will work unless you do." Maya Angelou
Simone Biles
"I was missing out on public school and going to the football games, prom or homecomings. But I've been to three World Championships … so I think it's like a win-win." Simone Biles
Simone Arianne Biles is an American artistic gymnast. With a combined total of 30 Olympic and World Championship medals, Biles is the most decorated American gymnast and the world's third most decorated gymnast, behind Belarus' Vitaly Scherbo and Russia's Larisa Latynina
"I'd rather regret the risks that didn't work out than the chances I didn't take at all." Simone Biles
"I was built this way for a reason, so I'm going to use it." Simone Biles
Speaking to Refinery 29, Biles admitted that she used to be self-conscious about the fact her build is different than many gymnasts. However, she has since learned that what makes her unique also makes her strong. That kind of body positivity in a teenage girl is something the world sorely needs more of.
Bonnie Blair – Life and Workout Quotes for Women
"Winning doesn't always mean being first. Winning means you're doing better than you've ever done before." Bonnie Blair
Bonnie Kathleen Blair is a retired American speed skater. She is one of the top skaters of her era, and one of the most decorated athletes in Olympic history. Blair competed for the United States in four Olympics, winning five gold medals and one bronze medal.
"The distance between a person's dream and their accomplishments can only be measured by their desire." Bonnie Blair
"Four key words–helped make my dreams come true. They are: dedication, balance, risk, and love." Bonnie Blair
Jackie Joyner-Kersee
"It is better to look ahead and prepare than to look back and regret." Jackie Joyner-Kersee
Jackie Joyner-Kersee is a retired American track and field athlete, ranked among the all-time greatest athletes in the heptathlon as well as long jump. She won three gold, one silver, and two bronze Olympic medals, in those two events at four different Olympic Games.
"Age is no barrier. It's a limitation you put on your mind." Jackie Joyner-Kersee
Lynn Hill – Life and Workout Quotes for Women
"When people say, "It can't be done," or "You don't have what it takes," it makes the task all the more interesting." Lynn Hill
Carolynn Marie "Lynn" Hill (born January 3, 1961) is a U.S. rock climber. Widely regarded as one of the leading competitive sport climbers in the world during the late 1980s and early 1990s, she is famous for making the first free ascent of the difficult sheer rock face of The Nose on El Capitan in Yosemite Valley, and for repeating it the next year in less than 24 hours. She has been described as both one of the best female climbers in the world and one of the best climbers of all time.
"For me, climbing is a form of exploration that inspires me to confront my own inner nature within nature. It's a means of experiencing a state of consciousness where there are no distractions or expectations. This intuitive state of being is what allows me to experience moments of true freedom and harmony." Lynn Hill
"I'd been a child during the 1960s when women burned their bras and hundreds of thousands gathered in protests against the Vietnam War. As a climber, I've felt connected to a similar nonconformist culture, one opposed to society's increasing materialism, pollution and corruption. Our approach to the rock—clean, traditional climbing, with the least dependence on equipment—was an extension of this ethical viewpoint." Lynn Hill
"Height has nothing to do with it, it is your strength that counts." Lynn Hill
Margo Oberg – Life and Workout Quotes for Women
"The I'm-going-to-win-no-matter-how-I-have-to-do-it attitude just doesn't seem to fit. For me, a contest isn't a success unless it was fun, whether or not I win."
Margo Oberg (born September 8, 1953 in Pennsylvania) was the first female professional surfer in the world. She won her first competition at the age of 11, won her first world title at 15, and became the first professional female surfer in 1975.
Lynne Cox
"…the important things take time, sometimes they don't just happen all at once, sometimes answers come out of time and struggle, and learning. sometimes you just have to try again in a different way." Lynne Cox
Lynne Cox (born 2 January 1957) is an American long-distance open-water swimmer, writer and speaker. She is best known for being the first person to swim between the United States and the Soviet Union, in the Bering Strait, a feat which has been recognized for easing the Cold War tensions between US President Ronald Reagan and Soviet leader Mikhail Gorbachev.
She has twice held the record for the fastest crossing of the English Channel from England to France (1972 in a time of 9 hours 57 minutes and 1973 in a time of 9 hours 36 minutes). In 1975, Cox became the first woman to swim the 10 °C (50 °F), 16 km (10 mi) Cook Strait in New Zealand. In 1976, she was the first person to swim the Straits of Magellan in Chile, and the first to swim around the Cape of Good Hope in South Africa.
"It's incredible how the human body is. That it could do so much. That it can go beyond the everydayness of life; That it can be extraordinary and powerful, and harbour a spirit of hope and pure will." Lynne Cox
"You're old when you're old. Why should you be limited by someone else's expectations?" Lynne Cox
"It is important to be totally prepared, though it is equally important to make sure that you don't overtrain." Lynne Cox
Courtney Dauwalter
"I just leave my door and see where my legs take me for the day," Courtney Dauwalter
Courtney Dauwalter (born 13 February 1985) is an American ultramarathon runner. She finished the 2017 edition of the Moab 240 race in 2 days, 9 hours, and 59 minutes, faster than any of the men in the pack and beating the second-place finisher by more than 10 hours.
"Forward motion is the only way to get to the finish line," she says. "You can do it if you just decide that there are no excuses good enough to make you stop." Courtney Dauwalter
Nadia Comăneci
"I don't run away from a challenge because I am afraid. Instead, I run towards it because the only way to escape fear is to trample it beneath your feet." Nadia Comăneci
Nadia Elena Comăneci is a Romanian retired gymnast and a five-time Olympic gold medalist, all in individual events. In 1976 at the age of 14, Comăneci was the first gymnast to be awarded a perfect score of 10.0 at the Olympic Games.
"I believe that you should gravitate to people who are doing productive and positive things with their lives." Nadia Comăneci
"Hard work has made it easy. That is my secret. That is why I win." Nadia Comăneci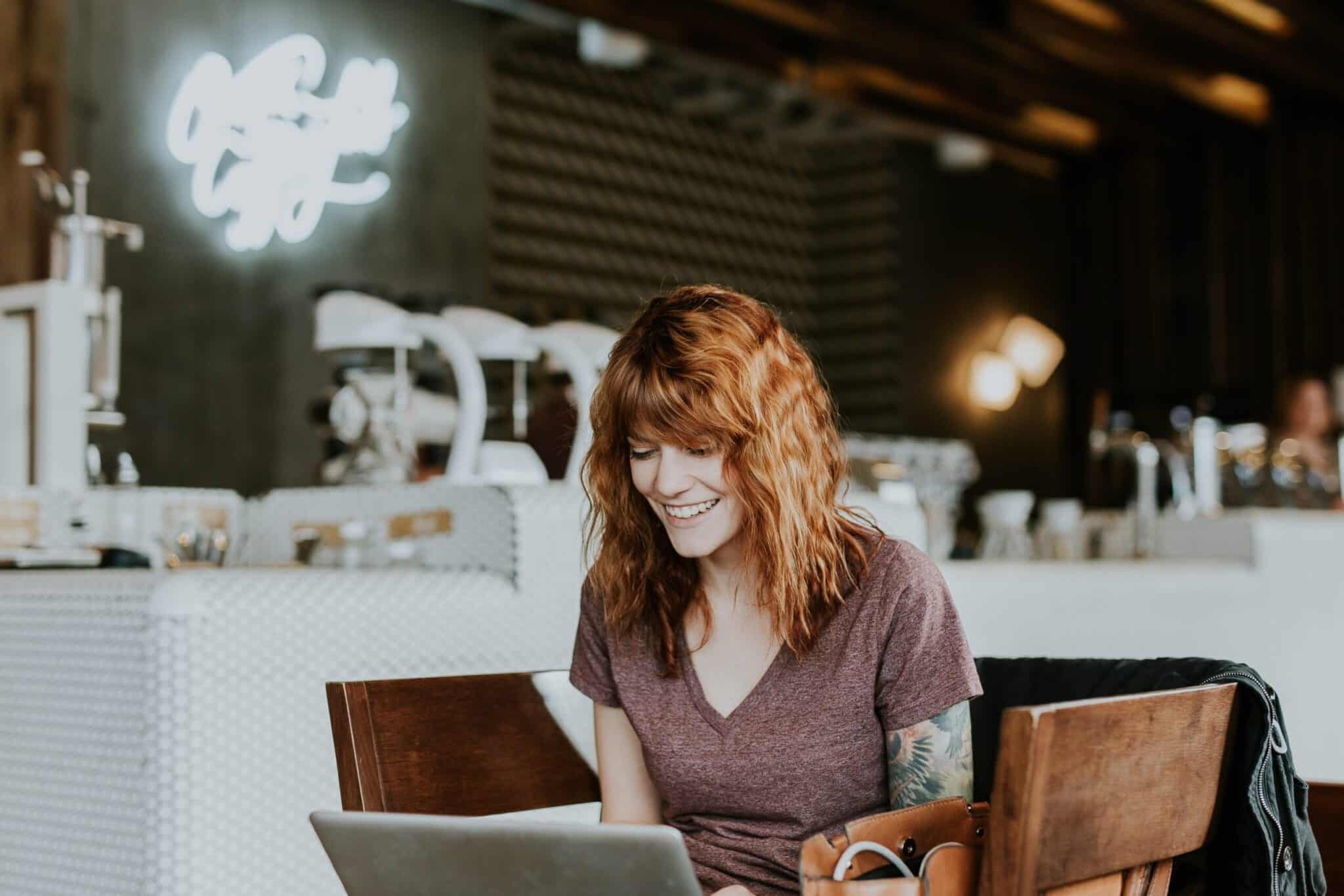 If you liked this article then check out these Call of the Wild, climbing, nature or John Muir Quotes.