We have carefully chosen the best 10 adventure books for you.
For anyone who saw our selected 10 Best Adventure Movies, we decided our work wasn't quite done. This time, we're delving deeper into the archives of original storytelling (again, in no particular order).
The picks we have here are our favourite adventure books – stories that have nourished us over the years and taught us more about wonder in the outdoors.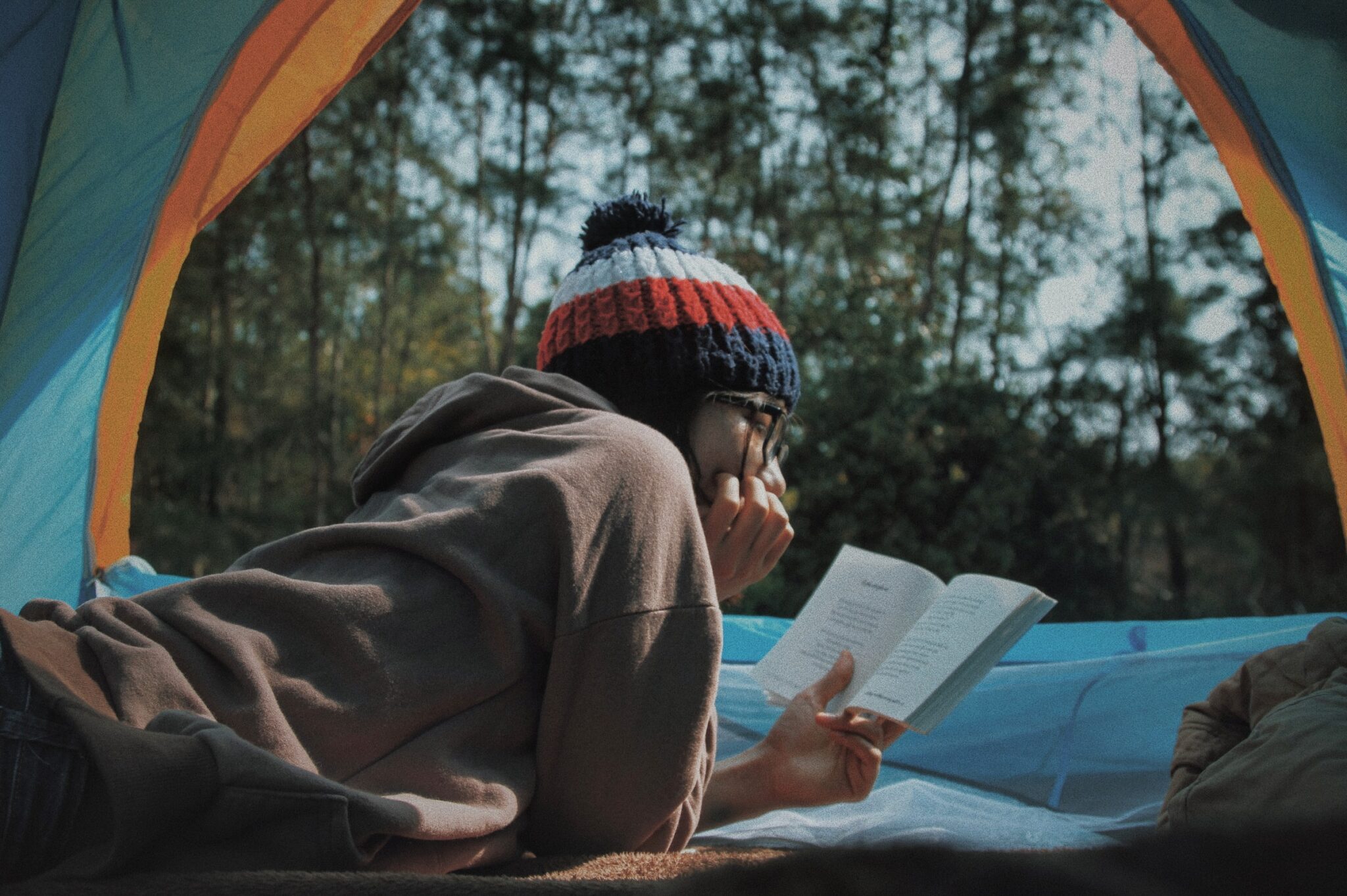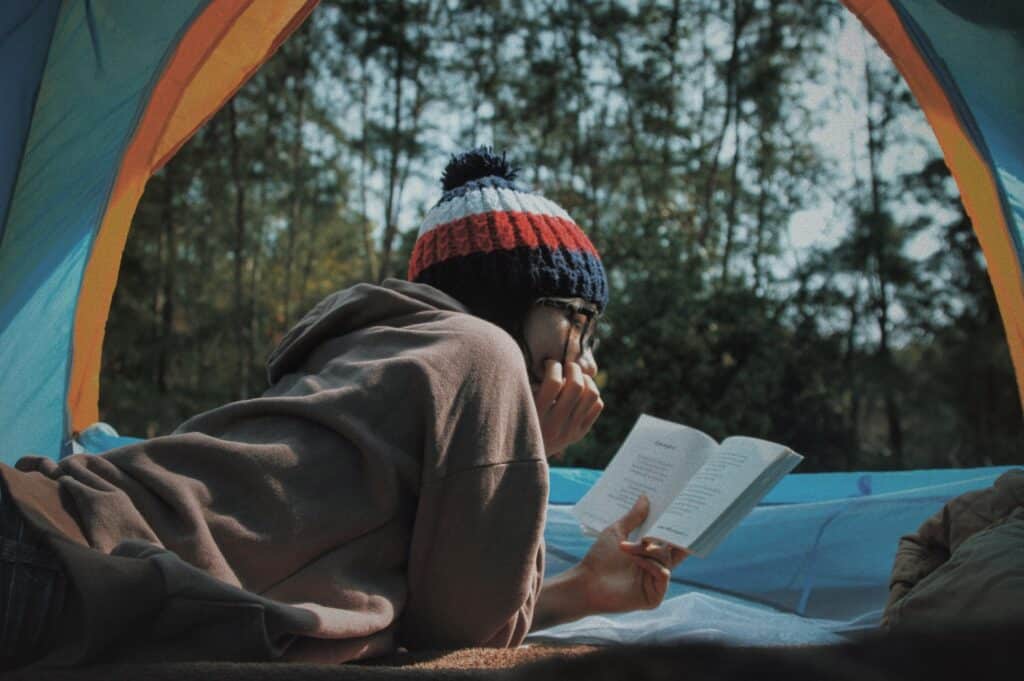 We had to whittle our list down a bit – we were a little overwhelmed by the sheer wealth of tales out there, spun from all walks of life by brave and untameable explorers:
10. The Kon-Tiki Expedition: By Raft Across the South Seas // Written by Thor Heyerdahl (1948)
The 1948 book, written by Norwegian writer and archaeologist, Thor Heyerdahl, recounts his experiences as the leader of a small, intrepid team of explorers.
Together they set out from Peru, across the raging Pacific Ocean, on a balsawood raft. They braved encounters with rogue waves and droves of resident wildlife (the oceans seemed far more biodiverse at this time), taking a treacherous journey, which ends when they first sight the atoll of Puka-Puka.
The team then… (spoilers!) make contact with the villagers of Angatau Island, who canoe out to the where the raft has struck a reef and become beached.
Their efforts enabled those onboard to prove Heyerdahl's theory that early humans rode trade winds to sail from Peru to Easter Island and became the first settlers there.   
9. Adventure Books – White Fang // Written by Jack London (1906)
Another dog-centric book from American author, Jack London, which is very similar thematically to Call of the Wild.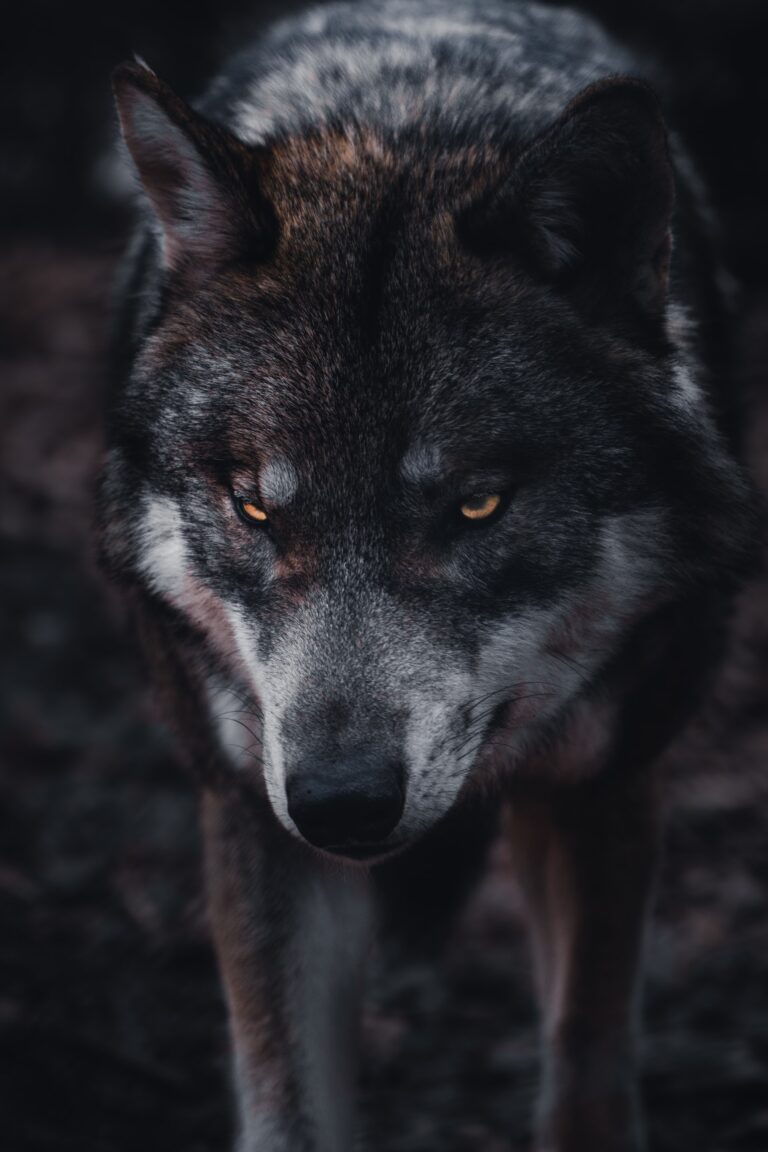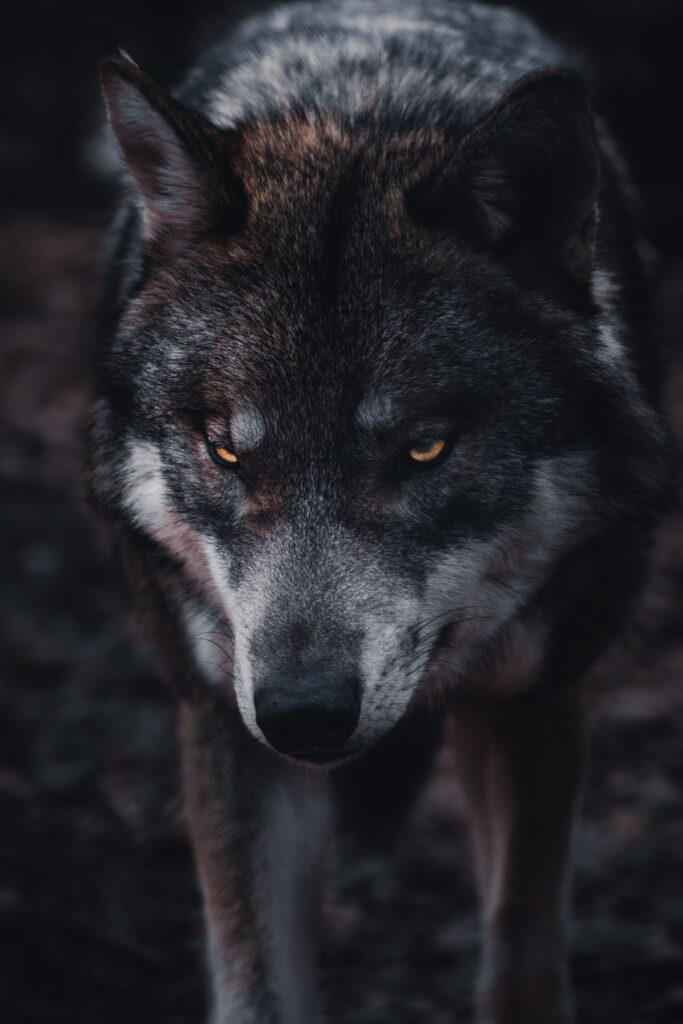 The eponymous character is a wolfdog called White Fang and we follow his journey inwards, towards the warmth of the proverbial human campfire, away from his wild ancestry. Both books enter us into a violent world and show the permutations of exposure to humans – White Fang describes a wolf dog being inured to his kind owner, Weedon Scott.
It also begins with a masterful first scene in which two men are locked in a primitive showdown with a pack of encroaching wolves.
Check out these inspiring nature quotes
8. Adventure Books – Moby Dick // Written by Herman Melville (1851)
The great American author, William Faulkner, famously said he wished he'd written this book. Instead, it was Herman Melville who shaped this American classic, told by the sailor Ishmael and centred on the iconic Ahab and his obsessive hunt for the sperm whale Moby Dick (who tore off Ahab's leg).
We journey off on a whaling ship called the Pequod in a tale of vengeance that is one of the most quoted works of maritime fiction there is.
Supposedly, the white whale was inspired by the notoriously evasive, Mocha Dick – an albino whale encountered in the Chilean waters, near Mocha Island.
Other elements of the tale come from the story of the Essex whaler and her 20-man crew, which was sunk by a sperm whale attack in 1820.
7. Adventure Books – Life of Pi // Written by Yann Martel (2001)
Life of Pi is richly philosophical novel that serves as a meditation on religion and the modern role of God in human society. We travel with an Indian Tamil boy called Piscine 'Pi' Patel, thrown to the extremities of human survival, where interwoven allegorical fantasies cloud our sense of reality.
Pi is wrenched from joy to despair over the course of 227 days spent stranded on a lifeboat in the Pacific Ocean. We learn about the value of structure in the face of stark oblivion and insurmountable odds.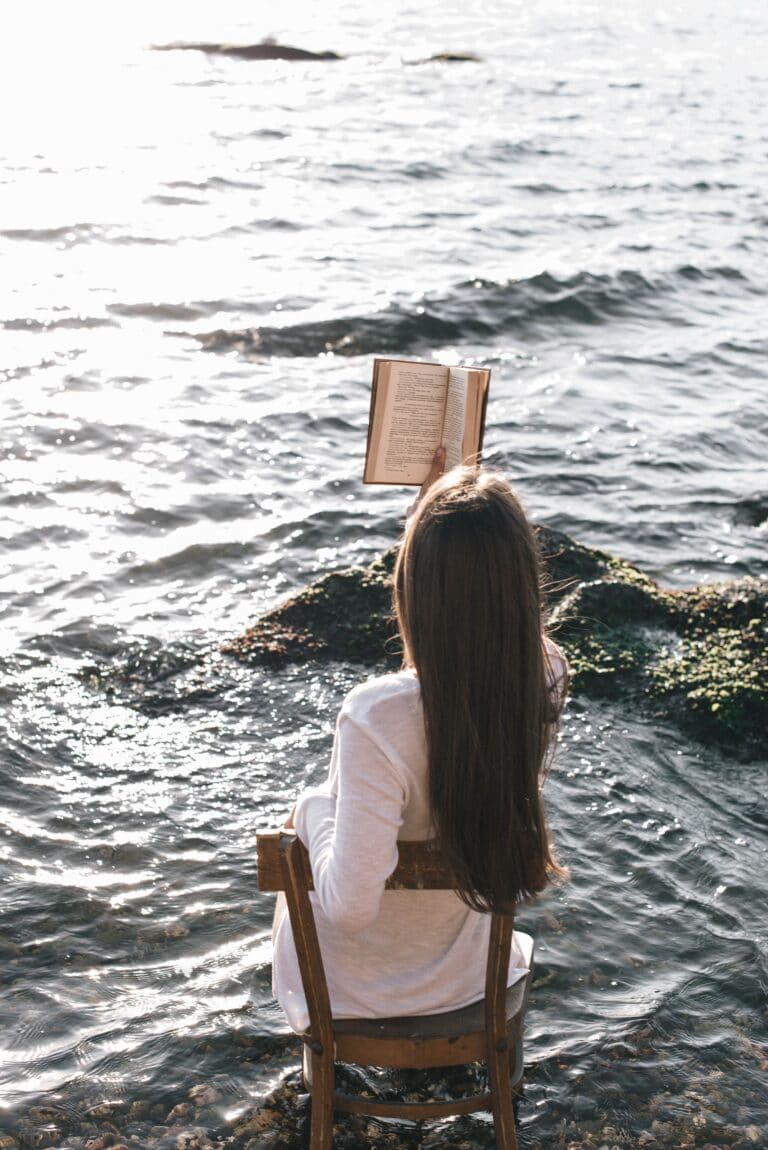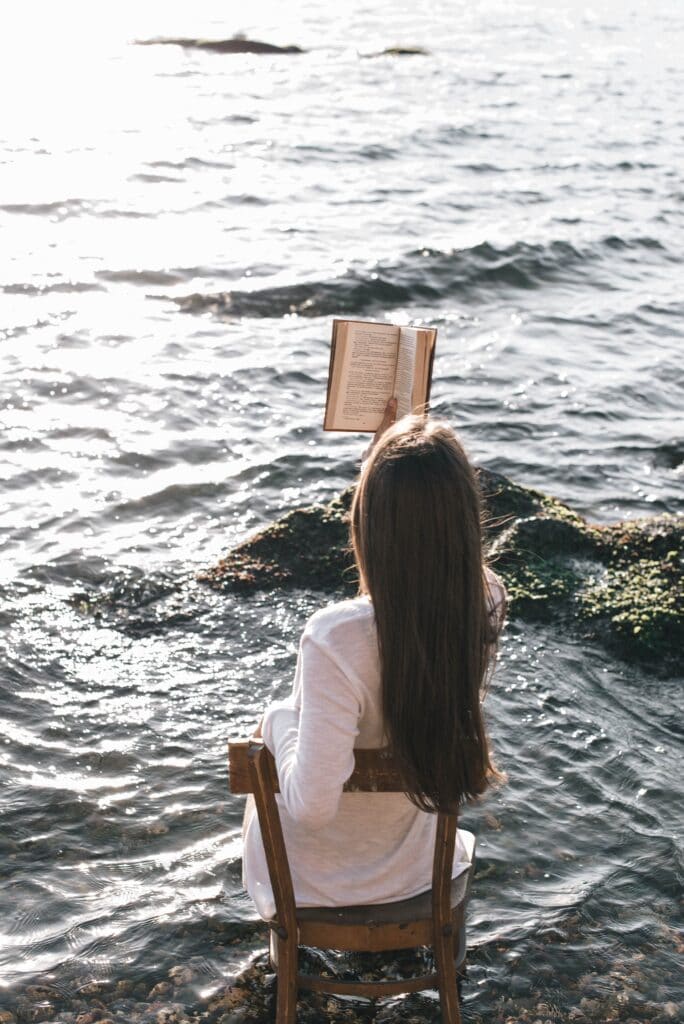 Oh, and there's a Bengal tiger with him as well. And that hook alone – a boy and a tiger forced together in the grips of storms, seasickness and starvation – leads us to a surprising end, striking a poignant note for the resilience of the human imagination.
6. Twenty Thousand Leagues Under the Seas // Written by Jules Verne (1870)
This tour underwater is regarded as a work of classic science fiction – an adventure story, from French writer Jules Verne, which is beautifully descriptive, with passages that carry scientific weight and convey a genuine interest in exploration and marine biology.
We spend most of our time onboard a futuristic submarine, called the Nautilus, peering out of huge windows at the passing seascape.
While Captain Nemo ploughs unseen through the deep and churns out mysterious headlines around the world.
A few scenes linger in the mind, like the undersea funeral of a crew member and the eventual disappearance of the Nautilus in a maelstrom, presumed to be the Moskstraumen, swirling off the Norwegian Lofoten Islands.
The book was considered well ahead of its time, reimagining primitive submersible vessels, inspired by the French Plongeur – the first submarine driven by mechanical power.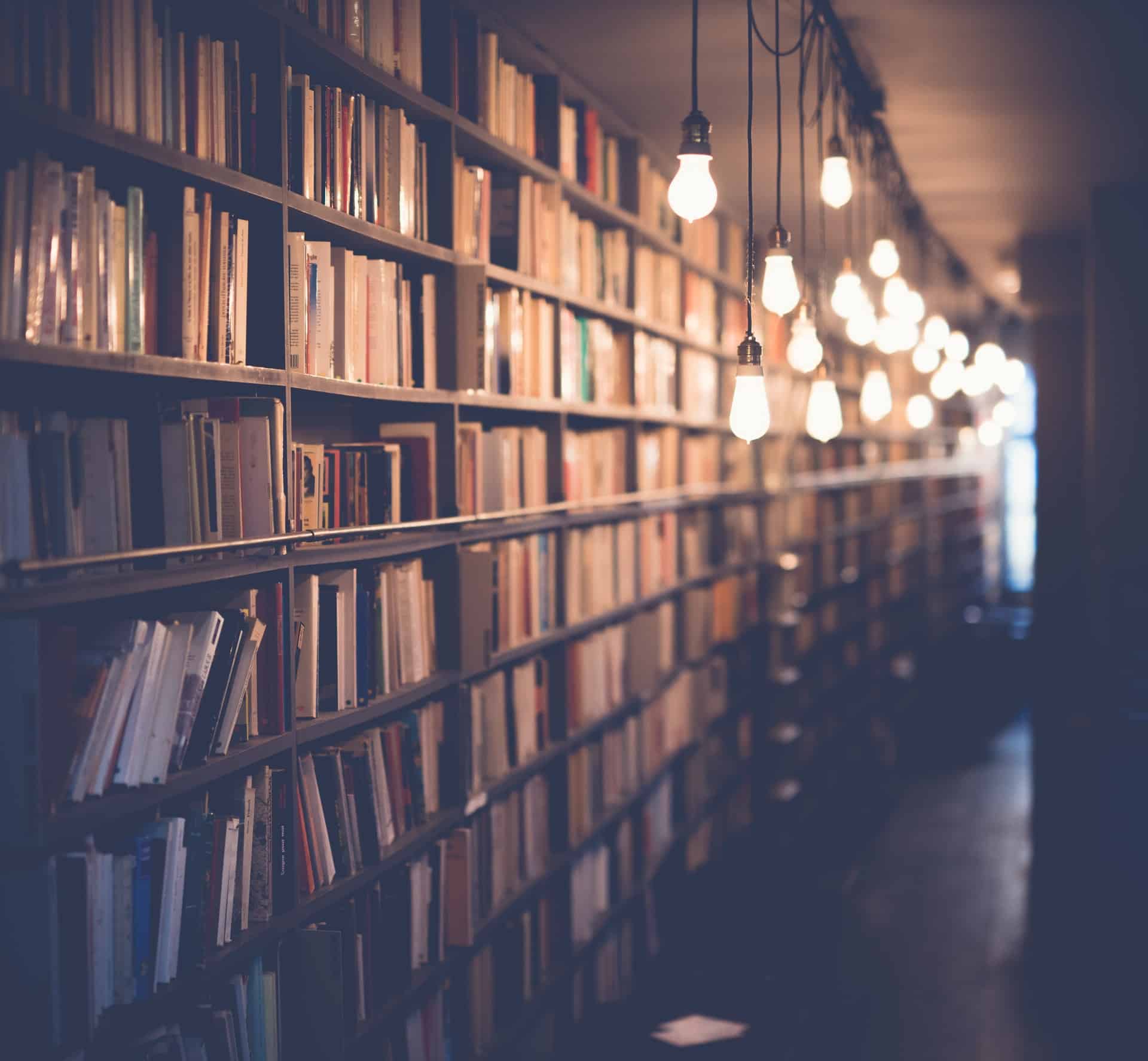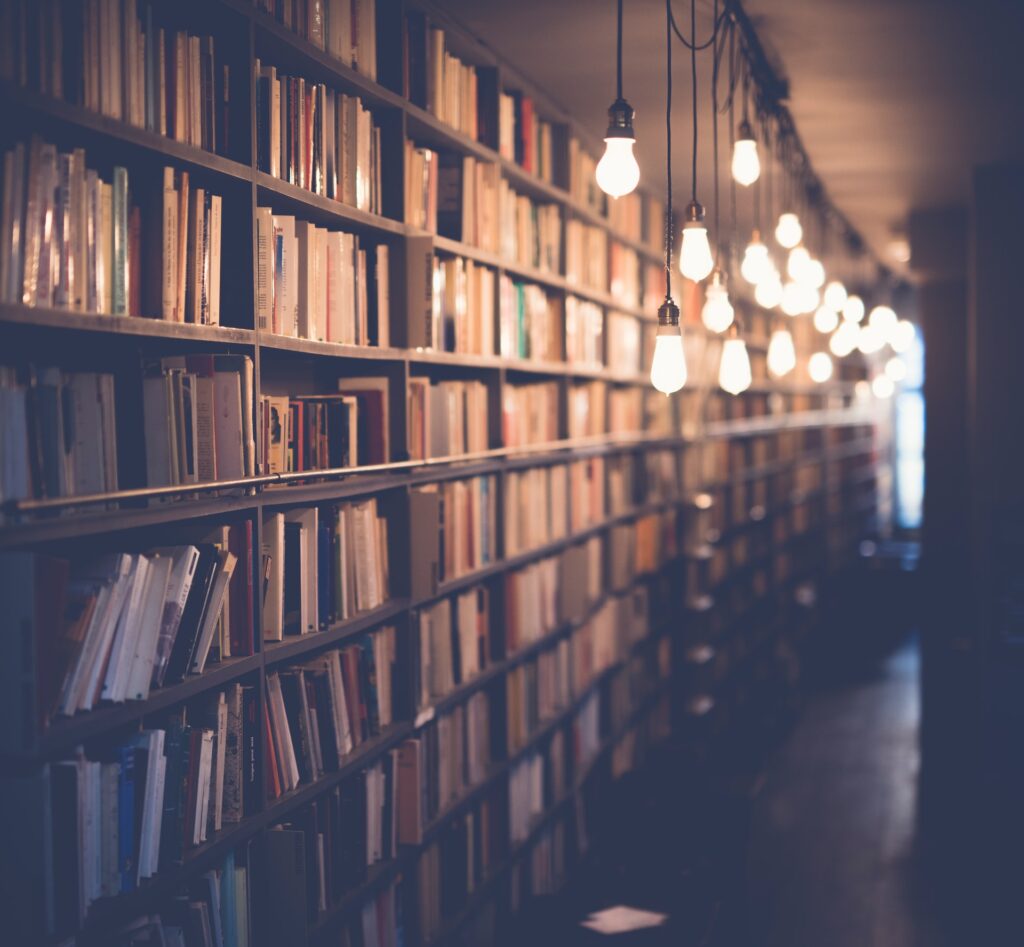 5. South: The Endurance Expedition // Written by Ernest Shackleton (1919)
South is Ernest Shackleton's own account of his famous second expedition to Antarctica, called the Imperial Trans-Antarctic Expedition of 1914-1917.
The crew were excused from serving in the First World War and given a single word – 'proceed' – passed on by the First Lord of the Admiralty, Winston Churchill.
Their expedition went on and was carried all the way with spirited comradery, even in the face of total disaster. The crew dined in a lantern-lit cabin they called 'The Ritz'. They played sports on the ice. They slept at night on floes where the threat of breaching orcas was ever-present.
They even stood together to watch their lifeline – a ship called the Endurance – slowly being dismantled as it was wedged and frozen fast in the crushing ice. The fact they all survived defies belief.
This is truly one of the most inspiring stories of survival ever brought home by those who endured it first-hand.
It also includes a few almost folkloric characters , like the Irish giant, Thomas Crean, and the Australian photographer, Frank Hurley.
Learn about other epic Polar expeditions
4. Shantaram // Written by Gregory David Roberts (2003)
Often passed among friends as an eminent book recommendation, this novel by Gregory David Roberts is a kind of adventure travelogue, tailing a convicted Australian robber and heroin addict.
The protagonist escapes the grimy clutches of Pentridge Prison and makes his way to India with a false passport in the early 80s. We're treated to a vivid portrayal of the humid tumult in Bombay, tracing the real life events of the author himself.
Though some minor details are contested, Roberts was indeed sentenced to 19 years in prison in Australia for armed robberies. He did, in fact, escape in 1980, under daylight. He thereby became one of Australia's most wanted men throughout the following decade.
Roberts' memories of all this are gritty, totally immersive and written in a way that shackles you to the page.
3. Dune // Written by Frank Herbert (1965)
Before Star Wars, there was a little desert-based adventure, called Dune. It is described by many as the greatest science-fiction novel (certainly it is one of the bestselling) ever written. Frank Herbert whisks us off to the spice-sprinkled sands of treacherous Arrakis – a planet realised with such acute ecological detail that it's difficult not to imagine yourself standing there, presented with the endless dangers and dialogues pertaining to control of the local spice melange (a drug that extends life, enhances mental abilities and is also essential to space travel).
There are so many layers to unravel as the noble houses go to war over planetary fiefs. The interplay between characters is laced with intrigue and driven by fierce characters, like Lady Jessica and Paul Atreides.
There are plenty of quotable lines – 'fear is the mind-killer' – and, yeah… enormous sand worms that tunnel under the dune seas and swallow trundling human machines whole. You might've also seen the film adaptation by David Lynch that was released in 1984.
Another hugely anticipated adaptation is coming by way of Denis Villeneuve, who was responsible for bringing Ridley Scott's Blade Runner back to life in incredible style.
2. One Breath // Written by Adam Skolnick (2016)
This intimate account of life in a free-diving community, told by journalist Adam Skolnick, is a fascinating introduction to a competitive world that is seldom explored.
Individual stories take us far down into some of the Earth's most hostile environments, starting with the tragic death of American freediver, Nicholas Mevoli, who died at Vertical Blue (the world's premier freediving competition).
We learn a great deal about why these athletes chase these death-defying distances, on a single breath. It's a very human journey, mostly into Mevoli's past, where we find young romances and crazy spear-fishing trips and are to build Mevoli in our mind.
We track his athletic career and enjoy the discovery of his talent, gaining entry into a small clique – an eccentric breed of beautiful individuals, brought together by an outsider passion and driven to intoxicating depths, where organs compress and all light recedes. The prose is easy-to-read and very evocative too!
Try these eloquent quotes about the ocean
1. Hitchhiker's Guide to the Galaxy // Written by Douglas Adams (1979)
Finally, we're off for a very British adventure, wrapped in a dressing gown.
This one was adapted from four radio episodes, following small-town everyman Arthur Dent, after he is rescued by friend/alien-in-hiding, Ford Prefect.
As our lead characters flee offworld, Earth is destroyed to make way for an intergalactic bypass – courtesy of the anti-poetical fleet of Vogon constructors. What comes later is a planet-hopping adventure, with inexhaustive comedic twists and tongue-tangling names.
No wonder this was such a worldwide phenomenon, trailing Dent's misadventures as he tries to wear the mantle of 'last Earthman' with some tea-swigging dignity.
We're also accompanied by that definitive electronic travel guide (think of an intergalactic Lonely Planet guide) as we hitchhike on shoddy spacecrafts and tousle with more unusual characters than you'd meet in a Star Wars cantina.
This book is hugely fun and often very funny, buoyed by the philosophical wit and idiosyncratic charm of the great Douglas Adams.
Adventure Books
What other adventure books have you loved reading?
Try these articles from Jack Keroauc and Haruki Murakami to get more inspiration.