Unforgettable Places to Kayak and Canoe In Scandinavia
To see the world from a canoe or kayak offers a completely unique perspective. There's nothing like pushing off, digging your paddle in and travelling a new environment on your own power…
It's one thing in a car, but when you're out on open water, with paddle in hand and all the elements and varieties of life unfolding around you, it's something else entirely. Put in a few strokes and sit back and glide on the water, taking in all those little moments with wildlife. Be active and relaxed at the same time.
It's the perfect way to expand your horizons on holiday. So, whether you're all about the kayak or the canoe, the multi or the single day adventure, we're setting you up for some natural immersion. And there's no place for it like the rugged shores, glacial lakes and deep fjords of Scandinavia.
That's why we've chosen it to localise our ten best recommendations for your next kayak or canoe adventure: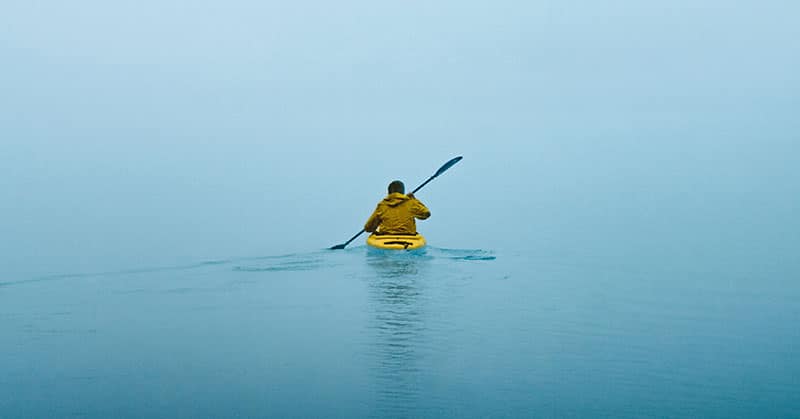 10. Sognefjord, Norway
Fjord paddling is a safe and unique way to experience sea kayaking with a more subdued wildness all around you. Arc out into the rocky maw of Norway's largest fjord (and second longest) – over 200 kilometres long and filled with clear waters that descend as deep as 4000 feet in places. This is the Land of the Vikings like you've never seen it before – framed by raw, wild and powerful scenery, shouldered by the mountains of Jotunheimen National Park, which rise and fall like sleeping giants.
You can paddle for as long or as little as you like, though there is the option of an unforgettable 100-kilometre journey, dwarfed by the peaks of Vikafjell and Arnafjord. Several stops along the way provide ample opportunity to photograph your surroundings. There's also the town of Vik with its medieval Stave Church, which is well worth settling your paddle down to visit!
The lesser travelled waters of Arnafjord are unspoilt and kept out of reach of the bigger local boats. So, you can expect some time alone with nothing but the sounds of nature and the churning swoosh of your paddle as it breaks the surface. Also, keep an eye out for the fishing settlements and sun-dappled bays that are great for an impromptu wild swim, if you're feeling brave.
9. Kayak in Stokkseyri, Iceland
Travel 55 kilometres from the hub of Reykjavik to the beautiful (mostly wooden) village of Stokkseyri and you'll have a chance to launch a lake to ocean kayak excursion. You'll start on the glassy surface of Löngudæl Lake and ride the riffles of the Hraunsá River, bobbing out among swathes of grasslands, until you finally weave your way out onto the open ocean.
From there you can explore the rugged skerries and discover secret lagoons, shouldered by tall outcrops. Look out for the ocean birds and resident marine wildlife, which are known to frequent the local waters. Tour operators run numerous departures each day, coupled with the added bonus of being able to take a plunge in the Stokkseyri Swimming Pool – once you're all paddled out, of course.
8. South Funen Archipelago, Denmark
A staggering 55 islands make up the spectacular South Funen Archipelago. You can explore them all from the harbour town of Svendborg – perfect territory for both experienced and novice kayakers, with a playground of shallower water that hugs the coastline and hireable kayaks and kit available from the nearby company, Nicus Nature – based close to the harbour.
They'll set you up and give you a through safety briefing, catering for multi-day adventures, as well as options to lodge overnight in architectural wonders scattered along the water's edge.
7. Bohuslän, Sweden
Sea kayaking doesn't come much better than an immersive journey between the many islands of Bohuslän – part of the Gothenburg archipelago (Sweden's second largest!) in the company of seabirds from thriving colonies and common seals that nose through cold blues waves. Slide into coves among the fingers of granite and gneiss islands, get your fill of the dramatic, sculptured outcrops and little, stilted fishing villages, or, take some time out on the various sandy beaches.
You can opt for self-guided or organised tours and spend a night outdoors with plenty of places to pitch a tent and wild camp – not to mention (if roughin' it isn't your bag) a handful of restaurants and stores to keep the internal fire burning.
There's also a unique self-guided tour that's possible from Stockevik marina, west of Stockholm. You can paddle from there to the far-flung island of Flatholmen. Once home to a thriving community during the golden age of herring fishing, the island now has less than a hundred residents left and no electricity, so bring a portable charger if you don't want to go totally off-grid.
That said – the remoteness of this location makes it an ideal for destination for roaming souls and hungry paddles. The main island is small – just over half a square kilometre, in fact. It's also surrounded by outlying skerries to circle and explore and there are lots of wild camp spots where you can forage for the herbs formerly used to flavour the local herring, from wild parsley to wormwood….
6. Jökulsárlón Glacier Lagoon, Iceland
They call it the 'Crown Jewel of Iceland', Jökulsárlón Glacier Lagoon, is the perfect roaming ground and launching point for your sit-on-top kayak adventure. Dip your paddle into one of Iceland's best protected natural sites and take a gentle meander amongst buoyant icebergs with qualified English-speaking tour guides. They'll provide all the essential equipment, including a wide kayak, paddles and dry suit.
The Icelandic waters are pristine and wildlife sightings are very common, with Arctic terns and skuas swooping low overhead and inquisitive seals appearing nearby. Also, head to Diamond Beach to see beautiful washed-up icebergs strewn on the black volcanic sand.
5. Linnansaari National Park, Finland
Finland is a paddler's dream, with many a hidden natural treasure and inland archipelagos, like Lake Saimaa, offering countless lakes, inlets and islands. Actually, the islands can be counted and there's about 13,500 of them in the Saimaa region alone. You can take out 2-person canoes of the Canadian variety or double kayaks. The lake is also home to the endemic (and very cute) Saimaa Ringed Seal – currently the focus of a large local conservation effort.
Seal Safaris are also available as an extension to canoe tours that explore the National Park and wind through the Saimaa lake system, paddling to scattered overnight camping spots, where firewood and outdoor toilets are always nearby. There's also the option of a cabin stay on Linnansaari island. If you'd like some luxury, fear not, lots of the canoeing and kayaking holidays start and end in eco studio apartments with adjoining saunas.
4. Kayak Trips around Lapland, Sweden
Sweden boasts around 100,000 lakes. It has strong rivers flowing down from ice-capped mountains and a coastline fringed with idyllic islands. If you're in need of an adventure on water, Sweden has so much to offer, regardless of your level experience or willingness to stomach difficult travel. Stockholm and Gothenburg, for example, offer city paddling trips on urban and coastal waterways.
They also have solo tours that run along the canals. However, if you're in need of something wilder, travel into the Arctic Circle to northern Sweden (namely Swedish Lapland). It's here you'll find white water and the kind of mighty rivers experienced kayakers and canoeists are drawn to. The midnight sun hangs around all day round. The summertime is seemingly endless and there are plenty of opportunities for exploration throughout the dramatic archipelagos.
Rivers like the Torne, Kalix, Ume and Lule all fork and snake through far-reaching swathes of wilderness, passing tall ravines, bubbling across Arctic plains and splitting marshes, creating icy riffles and quieter patches as they flow to the Gulf of Bothnia. Be prepared – this is river paddling like you've never experienced it before.
3. Oslo, Norway
For a healthy dose of city kayaking – a chance to step off the popular sightseeing buses – hop into a kayak and paddle around Oslo with several local variations of trips, including a stunning 3-hour excursion along the seaside, uncovering a side of the city you might've otherwise missed. You'll start from the tranquil marina base, wrapped in all the equipment you need to be ready for the bracing waters.
Then, suited and safely instructed, you'll push off from a private beach onto the fish-filled waters of Oslofjord, swerving between small islands and spotting sandy beaches and quaint houseboats and all the modern architecture of Fornebu, before drifting off towards the Bygdøy peninsula.
2. Kayak Adventures in Stockholm, Sweden
It might surprise you to learn that Stockholm, on Sweden's east coast, is home to a huge selection of guided water adventures – it is the Venice of the North, after all. Crowded with wildlife, like hare, roe deer, seals, osprey and white-tailed sea eagles, the sprawling Mellersta Skärgård (or the Middle Archipelago) has little tidal disruption and provides multiple routes around the many forested islands, red-painted holiday cottages, reed-edged bays, granite outcrops and modern villas. Look forward to a 10km trip, weaving and floating freely to an overnight camping spot.
Sea kayaking is also a very popular pursuit along the eastern coastline and there are lots of self-guided options. Why not take a Baltic Sea trip to the small seaside village of Dalarö, just 45 minutes from downtown Stockholm?
1. The Lofoten Islands, Norway
Finally, we land at this edge-world archipelago in northern Norway. The Lofoten Islands are home to the world's largest maelstrom, the Moskstraumen, but don't let that put you off. The pristine waters are mostly still and quiet, and often patrolled by a diverse collection of sea life, including seals, otters, lion's mane jellyfish, porpoises and orcas. It's the perfect setting for a kayak holiday, inviting all levels of experience, with scenery unlike anywhere else in the world. You'll experience visceral awe under pointed mountains and scree and snow-covered slopes and seascapes that peel away forever to the distant offing.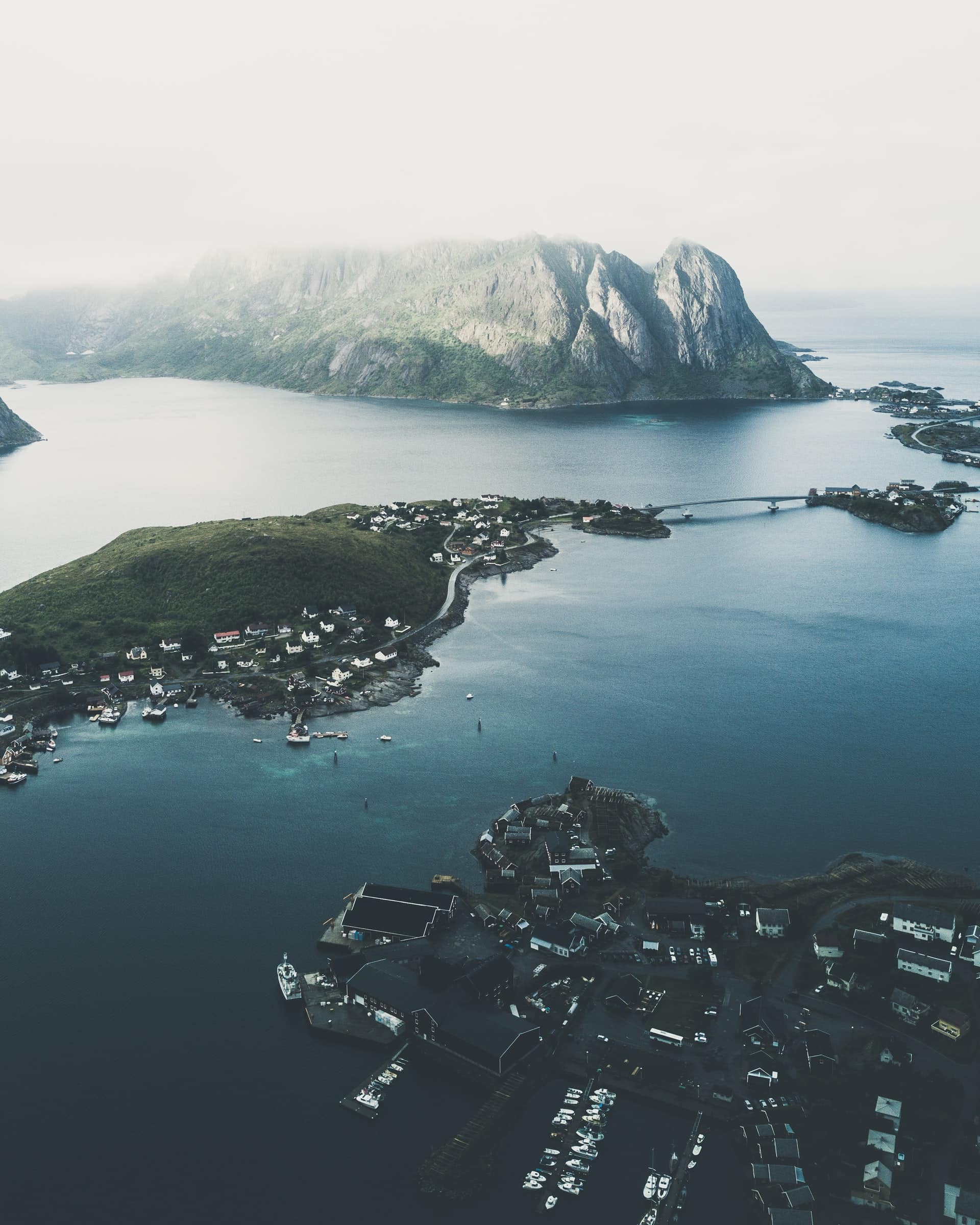 Kayak itineraries vary, of course, but it's likely you'll start at a traditional stilted rorbu (fisherman's cabin). You'll chow down on a tasty Norwegian breakfast before you begin your watery roaming, often on wide, open sea-kayaks, seeking out a number of unforgettable destinations, like the wonderfully-named Trollfjord, where a deep fjord carves a passage through the overlooking mountains. There are gorgeous archipelagos of small islands, encircled by rocky beaches.
The slow-moving Arctic farming and fishing communities also help to create a peace and quiet that is seldom found in the modern world. You won't regret a visit to Lofoten!
Looking for more unforgettable adventures outdoors? Try learning about the best places to watch the majestic northern lights, find incredible places to go Dog Sledding or get inspired for your next trip by these epic historic polar expeditions.