Ten Otherworldly Places to go Dog Sledding
Dog Sledding – Just you, an ancient tradition, endless views and the panting and yelping of happy huskies.
What could beat using a dog sled as a way to travel and to discover the timeless nature of a foreign wilderness? This time – we're looking at places around the world where you can truly learn the mettle and wisdom that goes into this unique indigenous art.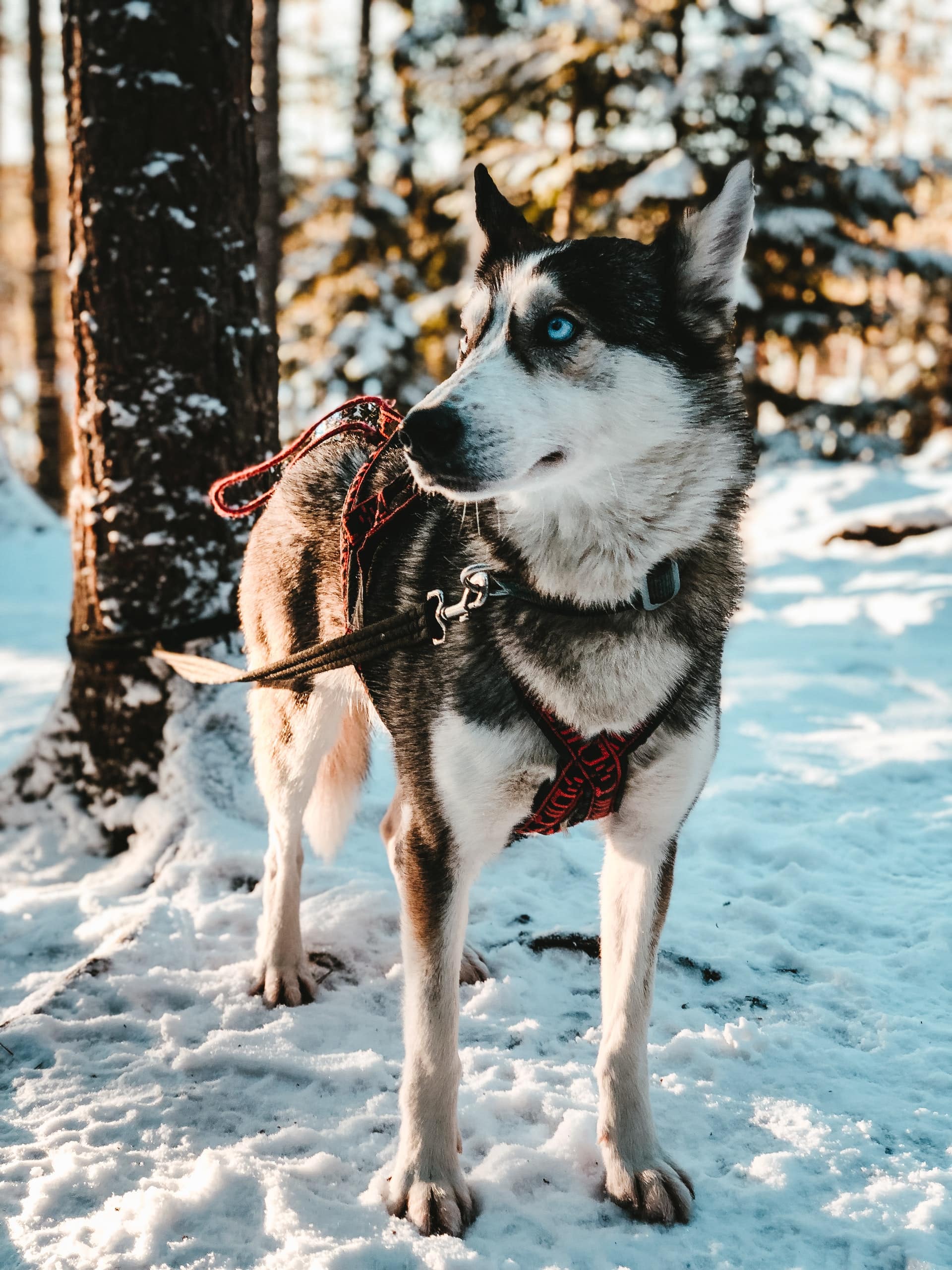 10. Yellowstone, Big Sky, Montana
Advertised as a chance to 'mush your own team of huskies', sledding in Yellowstone is a guaranteed exciting ride, with its 500 inches of annual snowfall and mountain trails working together to create Heaven on Earth for would-be dog sledders.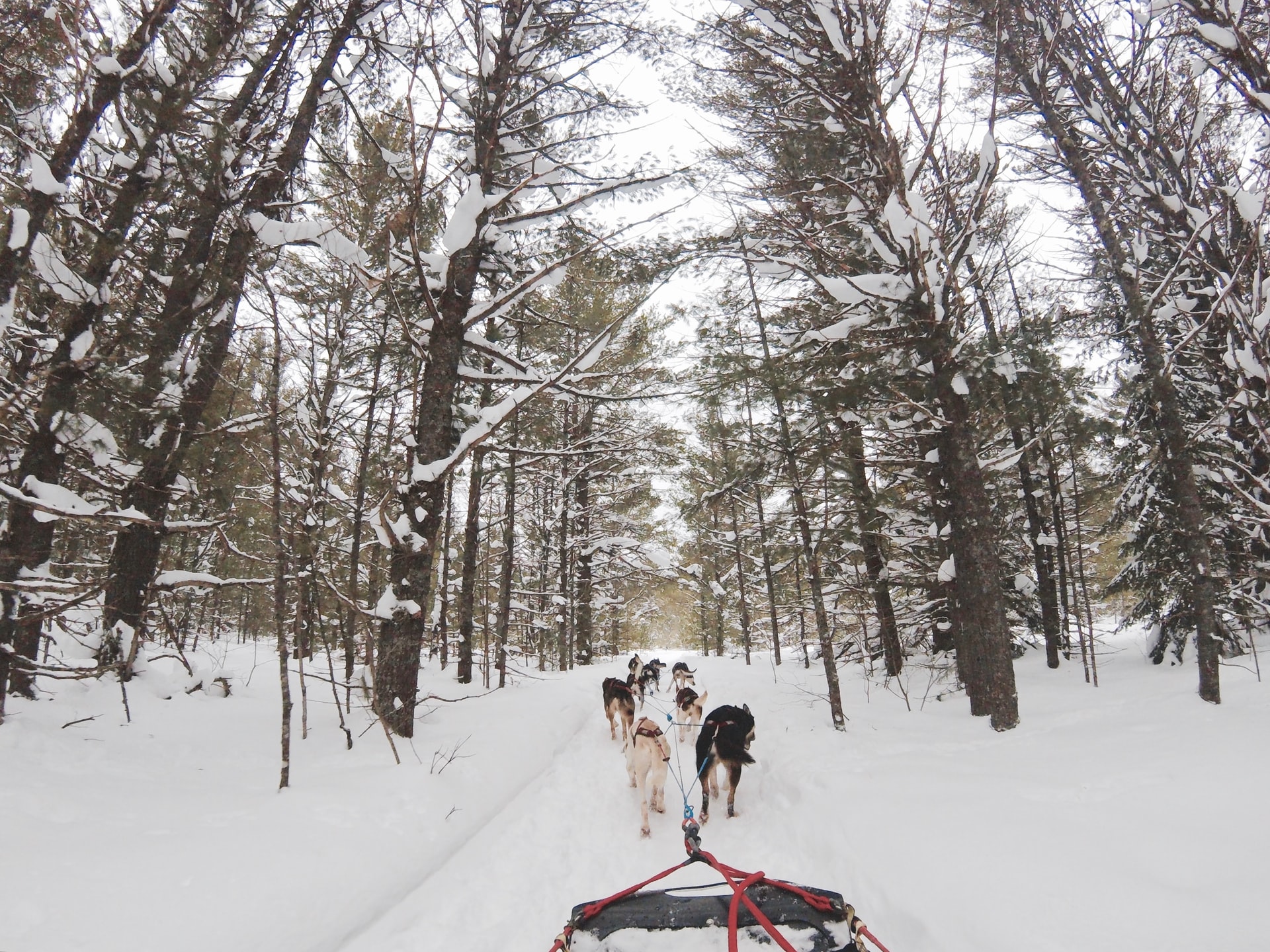 There's no shortage of wildlife either – Yellowstone is home to over 200 different animal species, including bison, deer and wolves. You'll also experience breathtaking views with family-run excursions to help you get to grips with the basics of mushing.
Yellowstone Dog Sled Adventures, for example, are a family business that operate a range of tours starting at snowy trailheads near Mammoth Hot Springs, Chico Hot Springs or Bozeman, Montana. You can soak up as much sledding up as you like during the six-month season, with special trips on over 300km of trails, snaking through the Absaroka-Beartooth Wilderness Area.
9. Akureyri, Iceland
As you can no doubt imagine, Iceland is a pretty unbeatable destination for dog sledders. Akureyri, in the mainland's north-eastern region, below the polar circle, is an ideal place to get out under the Arctic stars and immerse yourself in the unique feeling of being dragged over snow and ice by a pack of dogs.
The winter experience is often accompanied by the phenomena of the Northern Lights.
So, you can slid over snowy Icelandic landscapes, with lights shimmering above, surrounded by the mountains and forests of one of Earth's last true wildernesses.
8. Dog Sledding in Ilulissat, Greenland
Sledding in Greenland gives travellers a chance to learn about the local history and the indigenous roots of the Greenlandic Inuit people. At the same time, you'll explore far-reaching landscapes using that unchanged means of sled travel, which is favoured during winter in the Arctic regions. Ride into snow-filled valleys, mountains, lakes and fjords as you roam across Ilulissat.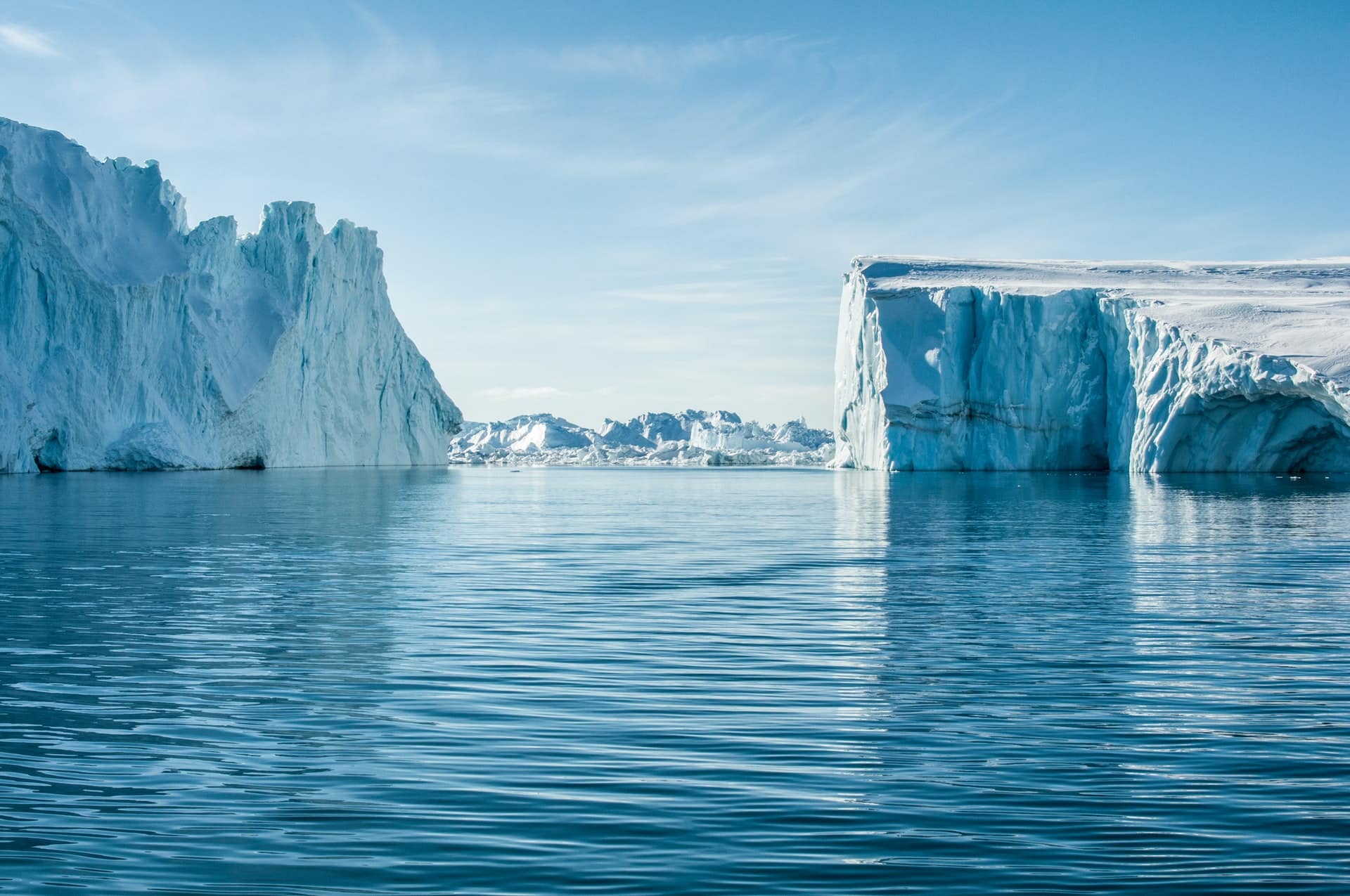 Take time to learn about art of mushing – how dogsleds are put together, looked after and fixed when broken. You'll even have chance to take care of the dogs and get to know your furred travel companions up close. If that wasn't enough, you can visit the remote sea-fishing village of Oqaatsut, which is 20km north of Ilulissat. An absolute must if you really want to get under the mystique of Inuit culture and tradition.
7. Swedish Lapland, Sweden
A sled ride on the wilder side is what awaits you among the mountains of Swedish Lapland. Companies like Husky Mountain Expedition run a well-managed eight-day dogsled tour. You'll have lots of time to drink in Sweden's most beautiful landscapes, skirting the banks of the frozen river, Torneträsk, and enjoying all those stunning lakeside features of Abisko. Before you plunge deep into the mountains of Kebnekaise.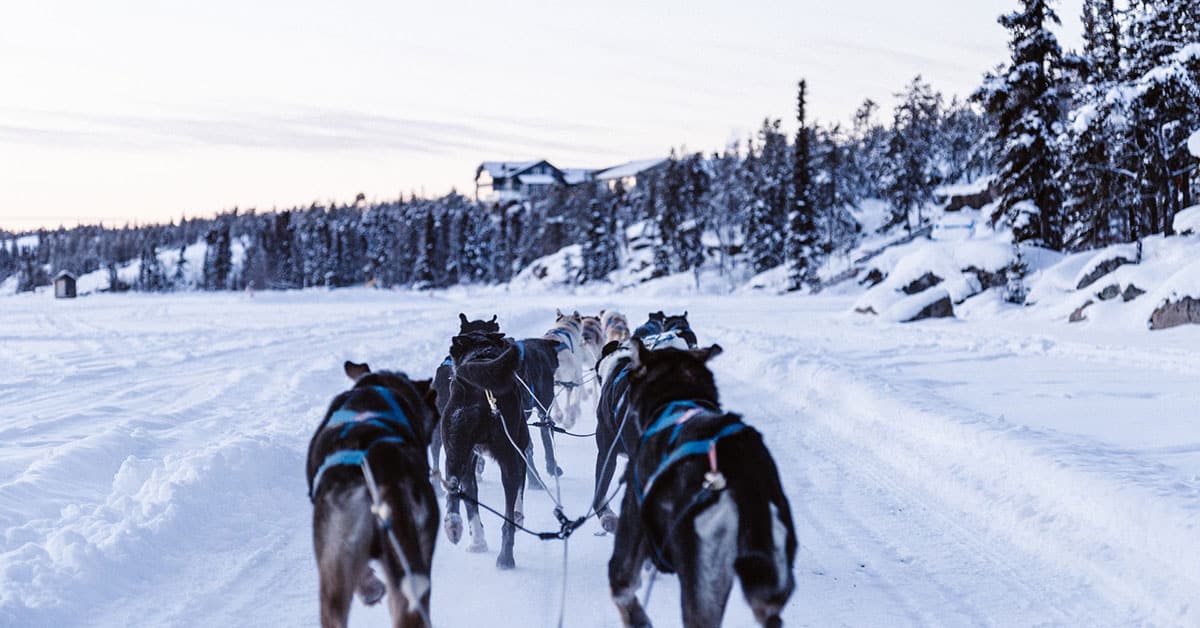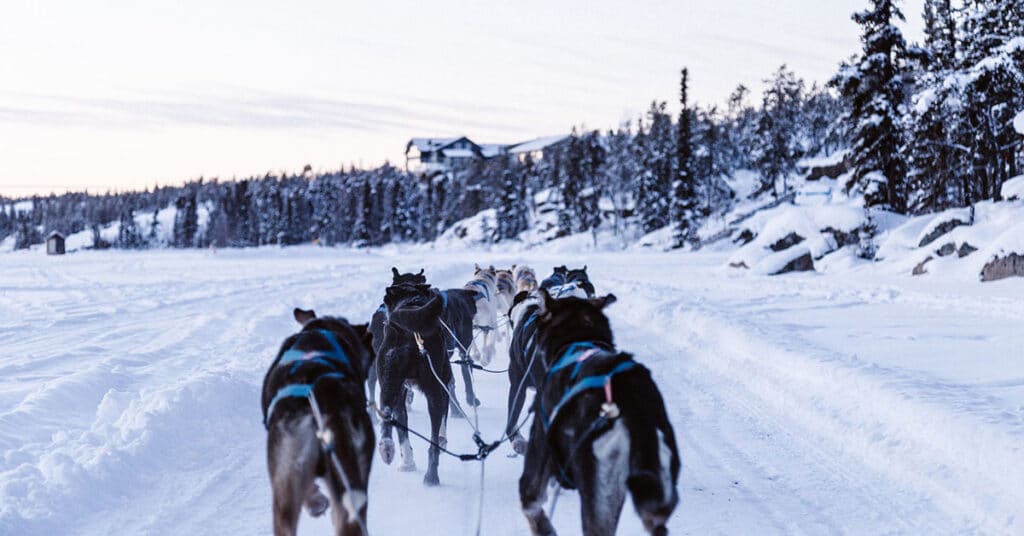 Evenings are spent in the rustic arms of traditional cabins, or in a 'lavvu' (tipi). Many of the stops are also supplied with wood-fired saunas – a welcome addition after day and days of mushing. You can take time to learn to handle the huskies and hone your newly acquired mushing skills. There's also the option to head deeper the Arctic Circle, to Kiruna, which is the northernmost city in Swedish Lapland. There Lapland Wilderness Tours run unbeatable excursions led by world-class Alaskan huskies.
6. Ely, Minnesota, US
There's a reason they call Ely the 'Sled Dog Capitol of the US'. Wintergreen Dogsled Lodge welcomes you to the bristling gateway of Boundary Waters Wilderness.
It's the only lodge operation that's totally devoted to dog sledding, providing lodge-to-lodge dogsled trips and surpassing expectations for nearly 30 years. Wintergreen specializes in catering for and working with beginners – so it's suitable for people even if they're only minimally fit. In Ely, you can also meet a few wilder canines at the International Wolf Center, devoted to the protection of resident wolf populations.
5. Dog Sledding in Oulu, Finland
The exciting Finnish city of Oulu is a hub of outdoor activity and aspiring adventurers, found on the shores of the Bay of Bothnia, with peaceful surroundings and magical scenery. The population is a cool 208,939 and there's little around to encroach on the majesty of nature. That means it's rife for a dog sledding adventure!
Head to Varjakka, around the bay from lively Oulu, and prepare yourself for a mushing adventure deep in the snow-covered heart of Finland's outback. You'll meet beautiful, friendly huskies as you learn the ropes and take the reins to answer the Call of the Wild and drive the sled yourself.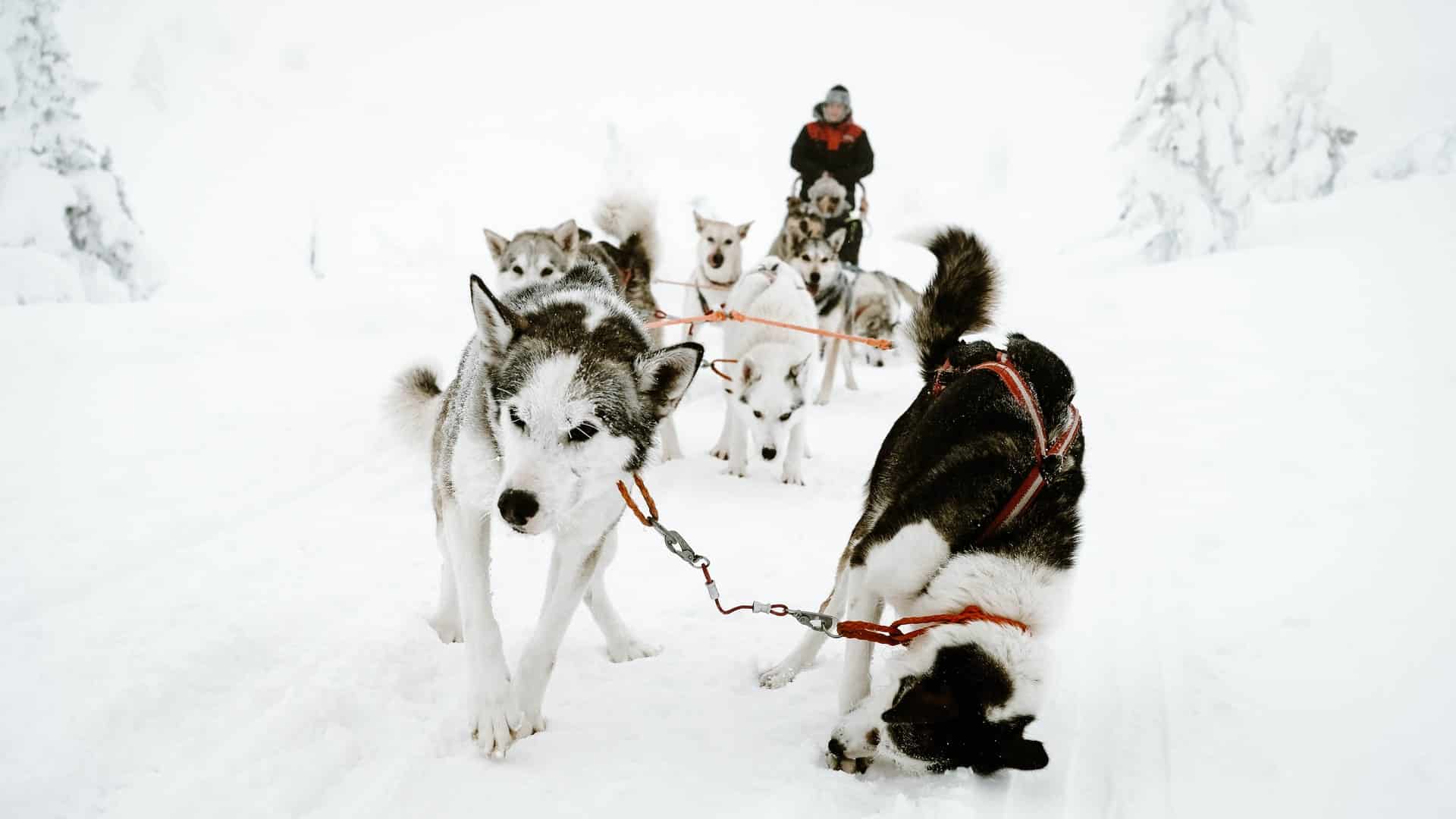 4. Disko Island, Greenland
If you're looking for traditional means of transportation, Greenlandic sledding in Disko Island is pretty hard to beat. They say it has some of the most incredible icebergs in the whole of the Arctic hemisphere.
The region also has a long history of dog sledding through a landscape of vast mountains and glaciers. Dog sledding remains a vital means of travel in today's Greenland and dog sled races are still immensely popular, like the annual iceberg-weaving Avannaata Qimussersua.
Learn why you should spend more time outdoors
In western Greenland, Disko Bay gives visitors a chance to go sledding with Inuit mushers, which is truly once-in-a-lifetime chance to gain expert insight and learn from their precious cultural wisdom. In summer, dog sledding is generally limited to the trails on Lyngmark glacier.
3. Port d'Envalira, Andorra
Situated in the east of the stunning country of Andorra, you'll discover an opportunity to try an incredible stint of dog sledding through the mountain pass of Port d'Envalira in the snow-shrouded heights of the Pyrenees. Brace yourself for a sled ride you'll never forget, sweeping into Andorran mountain valleys and meandering under the antlers of wintry forests.
You'll glide past the Grandvalira ski resort on an optional 2km or 3.5km daytime excursion. Or, if you're ready for something even more daring, you can leap into the snowscape of the Andorran Pyrenees at night, dog sledding with headlamps lighting your way, accompanied by nothing but the rhythmic union of dogs and sled.
2. Villarrica, Chile
This lesser-known selection is located in the Chilean city of Villarrica, which is nestled away in Chile's 'lake district'.
Winter extends her frigid fingers and clenches this southern city in a tight grip from roughly the end of July to end of September. You can sled around the Villarrica Lake and head to the spine of Villarrica Volcano – this just so happens to be Chile's most active volcano and you can traverse the whole of it by… (yes, you guessed it!) dog sled. Husky adventures take you over the snow-covered lava slag around the calderas of Villarrica Volcano into forests of native araucarias.
1. Dog Sledding in Svalbard, Norway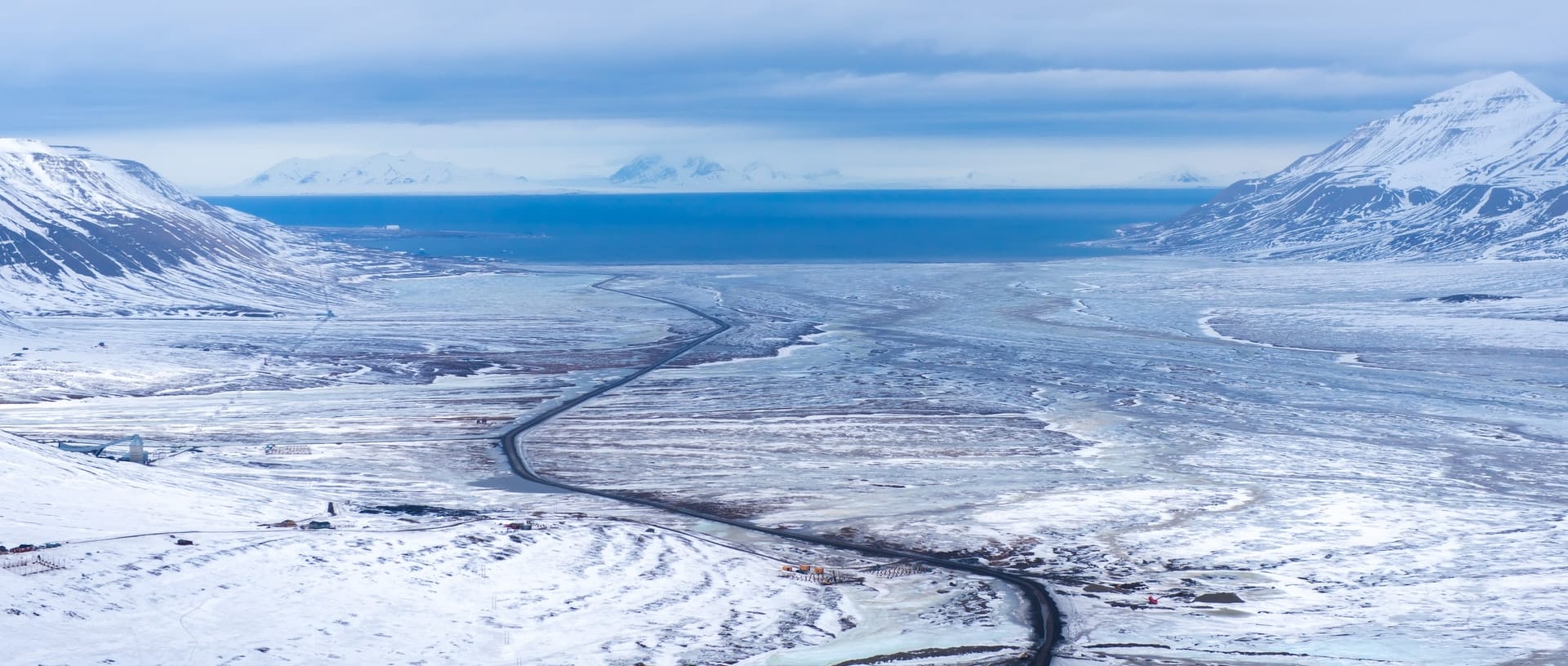 Finally, we come to this far-flung bastion of wild beauty adrift in the Arctic Ocean, north of mainland Europe. Still part of the Norwegian archipelago – despite seeming to have sailed north on a solo topographical adventure – Svalbard is a land of polar bears and whales and stoic survivalists, where the Northern Lights shimmer over remote glaciers and multi-day dog sledding excursions abound (the likes of which you'd find nowhere else on earth). You can carve out a multiple day journey or opt for the less strenuous day experience.
Either way, you'll get to be up close with the stunning wilderness of this Arctic archipelago, ducking into deep valleys and ascending the powdered slopes of mountains, encircled by total Arctic serenity. The night-time trips reveal starry skies that will leave you speechless!
Dog sledding is rigorous physical exercise (for you and the huskies) and is best for people with a good level of health and fitness.
Try these Call of the Wild to stir your wanderlust.