7 Unique and Unforgettable Places to Stay in Iceland
We've just surfaced from a long dive into booking.com and dredged up our selection of the best and most unique resorts, cabins and lodges for anyone looking to find the best places to stay in Iceland.
Pack your best woollen knitwear and prepare for an exciting northern flight, back in time, to the unscathed wilderness of Iceland.
It's here, on the textured upper portion of our planet, that you'll discover those places that are seldom unmentioned on travellers' bucket lists.
Nature sprawls out on your doorstep – a rugged playground that keeps visitor numbers rising year on year (the brutal work of Covid notwithstanding).
For many, it's a relatively safe environment to come up close to the raw elements.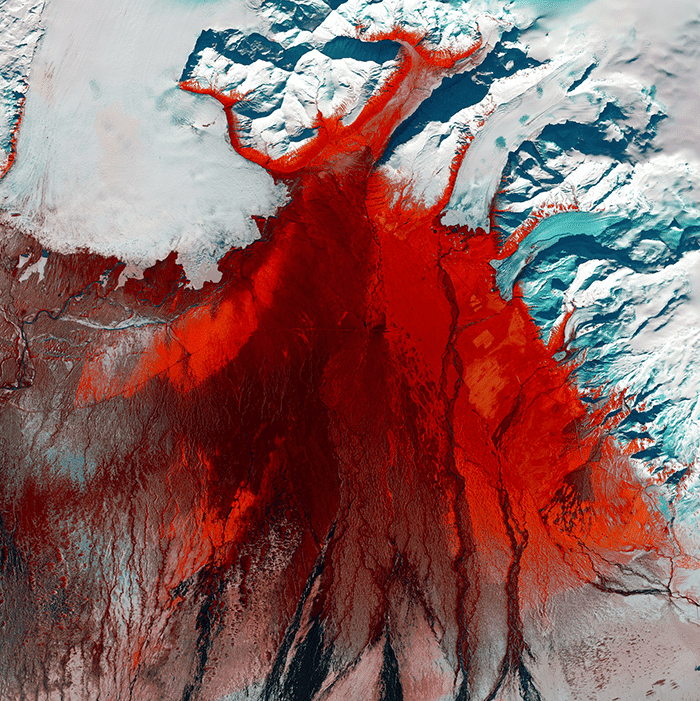 Marvel at the masterworks of glaciers that carve their wakes into mountains. Watch geysers rush upwards and crack the air like misty fireworks.
Climb ice volcanoes (there are roughly 30 active volcanoes in the country) and look out over underpopulated expanses and distant roads that belie the idea you're marooned on an alien planet.
Unforgettable Places to Stay in Iceland
Ready for an ego-check?
There's no better place to feel your own smallness and insignificance than Iceland. And it's likely you'll come back changed.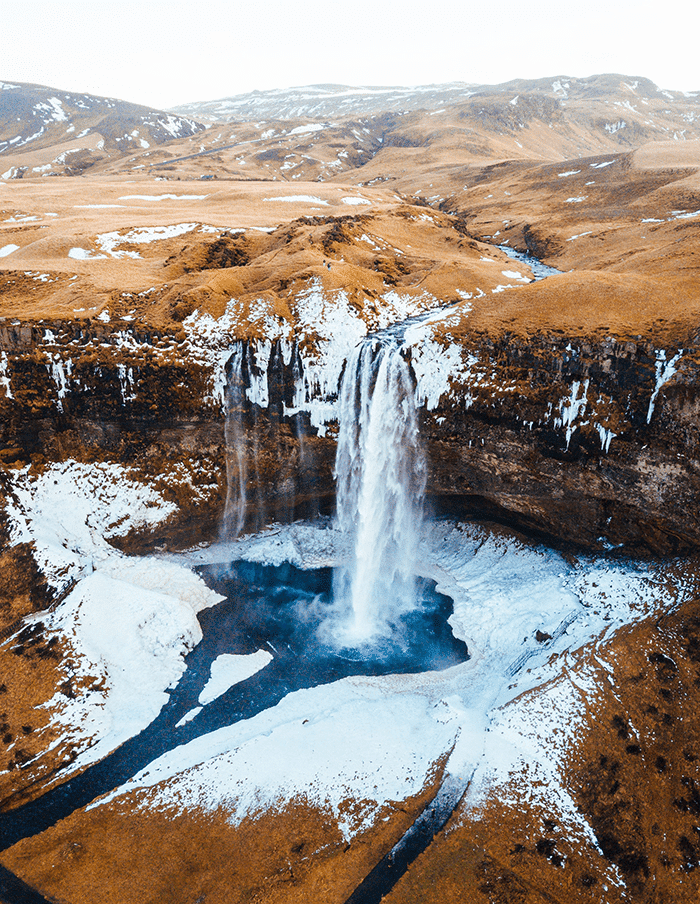 Somewhere among the brutish sagas, epic poems and quaint tales of the hidden huldufólk, you'll find the imprint of those cinematic vistas. Memories of the midnight sun and the vivid colouration of geothermal lagoons, will linger long in your mind.
As will the impact of blackened beaches and tall, puffin-spotted bluffs that slump like felled giants into the gunmetal surf.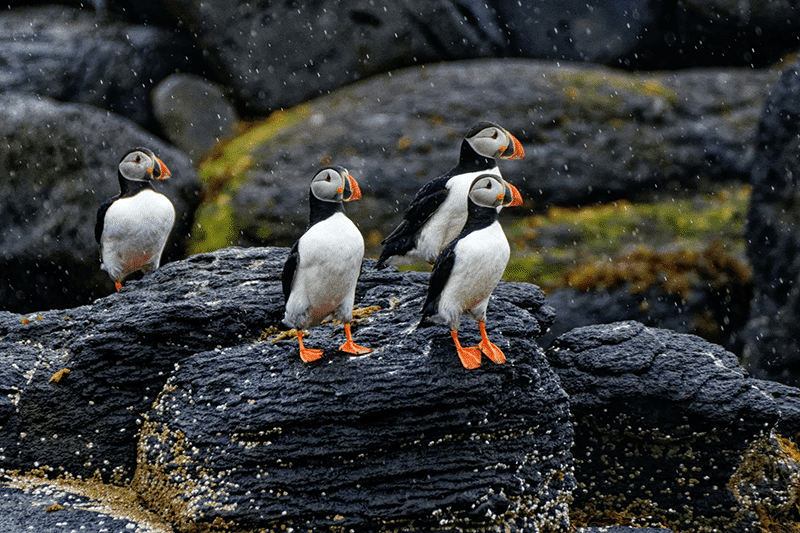 Then, of course, there's every chance you'll see those illuminated curtains that ripple in the night – the aurora borealis.
Or, even if you stick to the cities, you can find enough cultural hotspots to keep yourself busy all week.
Don't miss the live music, literary festivals (contemporary Icelandic thrillers are all the rage right now), medieval architecture and traditional cuisine on offer year-round.
And with that, let's go on with it and uncover our pick of 7 Unique and Unforgettable Places to Stay in Iceland:
7. Hotel Gullfoss (Haukadalur)
A 90 minute drive from central Reykjavik, this unassuming hotel sits in the southwest highlands and is famous for, among other things, its traditional restaurant.
They serve up mouth-watering Icelandic lamb and seafood and offer a daily breakfast buffet that will have you stuffing your pockets with supplies. Hotel Gullfoss also benefits from an incredible location, close to the Hvítá river canyon and the beloved cascades of the Gullfoss Waterfall, which is less than 2 miles away.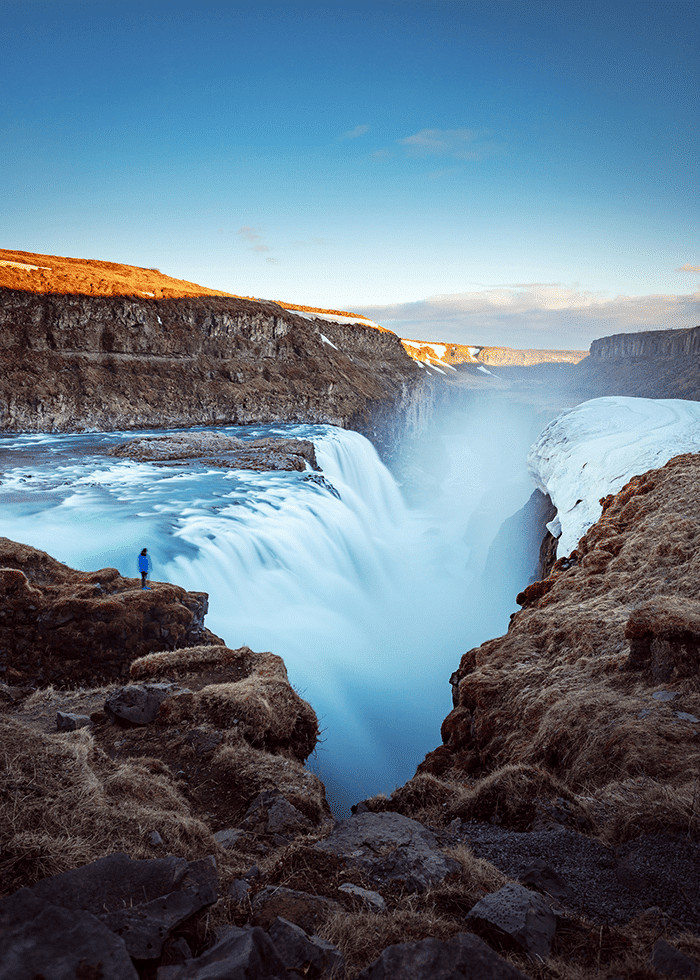 Couples rate this venue very highly and that might have something to do with it being so close to a number of must-see locations. It takes just 10 minutes to drive from Hotel Gullfoss to the hot spring called the Great Geysir – Iceland's most famous geyser, found in the Haukadalur Valley.
The boulder-strewn expanses of Thingvellir National Park are also only a 35 minute drive away.
6. Hotel Laxa (Myvatn)
Just over a mile from Lake Mývatn you'll find the modern façade of Hotel Laxa. Each room has an impressive flat-screen satellite TV and seating areas with the kind of far-reaching views Iceland is famous for.
They also have modern furnishings and all the essentials: electric kettles, hairdryers, Wi-Fi… There's a bar, garden and terrace to enjoy as well, when you're tired of the open road. And, of course, there's plenty to do within a short driving distance from your location.
Horse riding and hiking are two common activities here in your scenic surroundings.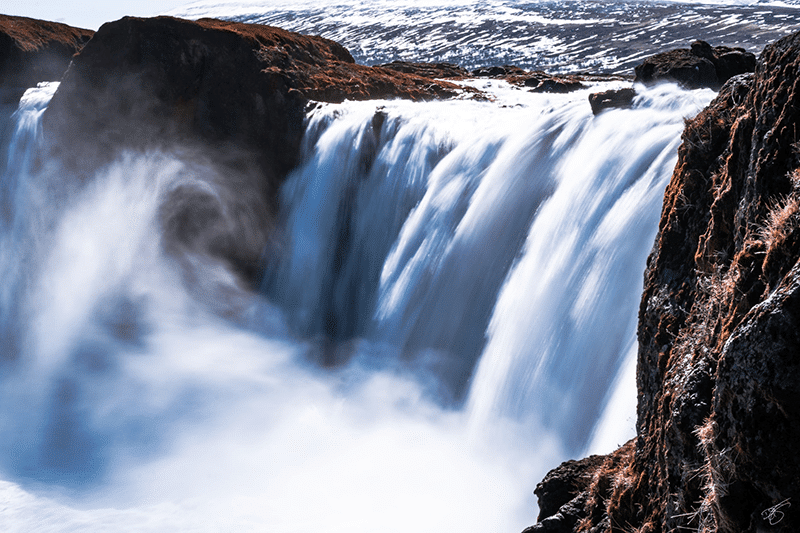 Alternatively, you can drive 30 minutes to Godafoss Waterfall – one of Iceland's largest waterfalls (they call it the 'Waterfall of the Gods' for a reason) – fed by a powerful river that snakes across a 7000-year-old lava field, all the way from Trölladyngja volcano.
5. Vogafjos Farm Resort (Myvatn)
The Vogafjos Farm Resort is a comfortable family-run guesthouse on Lake Myvatn's eastern shore.
You can bet it will shine like a beacon ahead of you after a long day in the Icelandic wilds.
Relax on your patio, or dethaw in your private shower, dreaming of the traditional food that awaits you in the cowshed-housed Vogafjos Café.
Everything you eat here comes from local produce, which includes the smoked lamb and trout.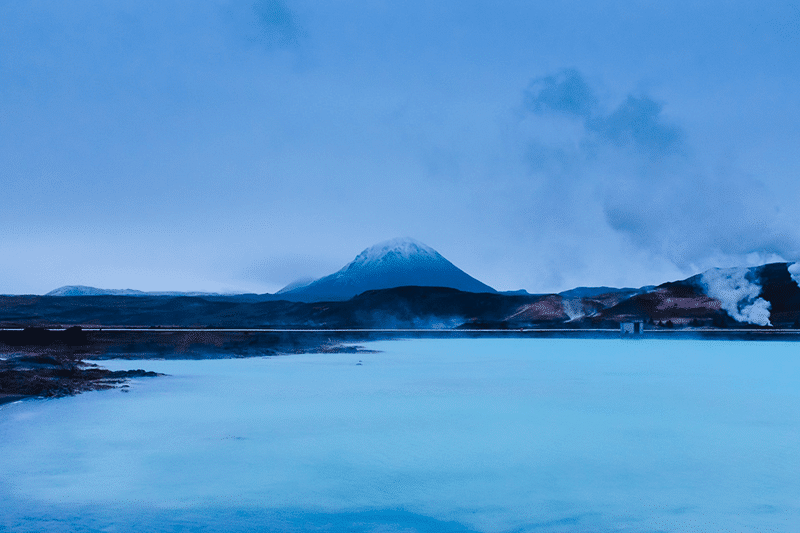 Then there's the option of an outdoor bath in the nearby geothermal waters of Myvatn Nature Baths, a short distance beyond the limits of an encircling farm filled with cows, horses and sheep.  
4. Places to Stay in Iceland – Blue Hotel Fagrilundur (Reykholt)
Very popular among those who take to the Golden Circle, the Blue Hotel boasts expansive terrace views and is found in the western village of Reykholt (home to 13th century poet Snorri Sturluson).
Every room has its own flat-screen TV and private bathroom with free toiletries to wash off the grit of the outdoors.
They serve a delicious continental breakfast here and even have their own hot tub on the premises – a clincher for many guests and couples.
3. The Retreat at Blue Lagoon (Grindavik)
There aren't many who leave Iceland without a visit to the Blue Lagoon.
The subterranean spa and geothermal bathing pools are the kind of Instagram-fodder many leave home for. And this 62-suite hotel is wrapped in the mineral-rich waters of the Blue Lagoon, way out on a vast volcanic frontier. Each room has its own minibar, serving soft drinks, wine and Icelandic beer.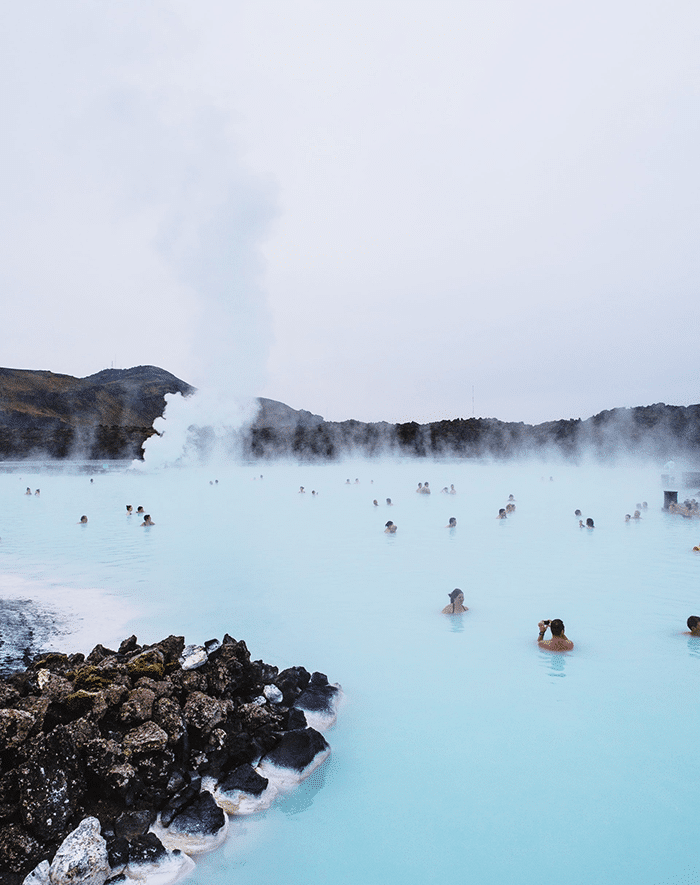 Guests can enjoy unlimited access to the lagoons, as well as the Retreat Spa and various skin care amenities.
Don't forget to stop in at the restaurant too, which delves deep into Iceland's culinary traditions.
2. Places to Stay in Iceland – 360 Hotel & Thermal Baths (Selfoss)
Selfoss is a town on the banks of the river Olfusá (one of Iceland's largest rivers) – it's here you'll find the warm, uncomplicated delights of the 4-star 360 Hotel & Spa.
This is a remarkably homely hotel less than 40 miles from Reykjavik Domestic Airport. You'll be greeted at the 24-hour front desk by staff who personify Icelandic warmth and geniality (they will also likely be fluent in Danish, English and German).
Upon being taken to your en-suite room, you'll be privy to the usual amenities, including desks and flat-screen TVs. There's a buffet breakfast each morning in the on-site restaurant as well.
They serve a local cuisine and have dairy-free and vegetarian options.
And there's a firelit lounge and a spa with a warm geothermal pool and sauna. What more could you ask for?
1. Places to Stay in Iceland – Kerbyggd (Selfoss)
Finally, we come full circle to southern Iceland and this luxury cottage on the Golden Circle route.
Again, this is another homely property with a fully-fitted kitchen and private terrace exposed to stunning mountain views.
You can drive less than 20 minutes to Selfoss, or travel just over a mile to the famous Kerið volcanic crater lake – a truly astounding sight in the Grimsnes region, which is roughly 3000 years old (a mere infant compared to the many other calderas scattered throughout Iceland).
Some of the houses in this accommodation also have their own private hot tubs. And every house is fitted with a large smart TV and supplied with more amenities than you might expect.
There's no chance you'll be disappointed, traipsing back to these warm lights, at the end of a day's adventure.
Activities in Iceland
Why not try these amazing cycle routes in Scandinavia and Iceland.