Ten Unique Cycle Routes in Scandinavia and Iceland
If you love to explore the world then these cycle routes in Scandinavia and Iceland are perfect for you.
Total freedom is what awaits the traveller who sets out with nothing but two wheels between their legs. All your worldly needs stuffed in a rucksack and an open countryside ahead if you, this is the kind of human-powered travel that gives and gives and rewards a little endurance.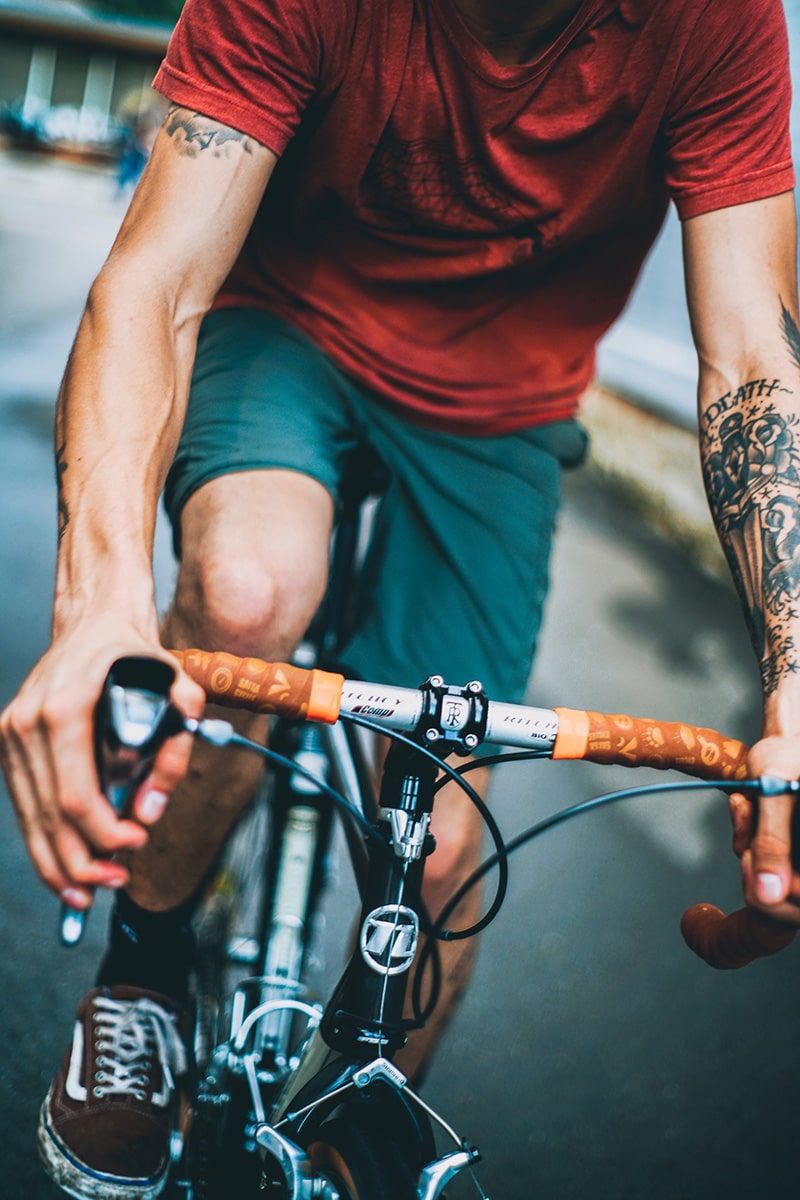 So, check your tires and test your brakes – this article is all about mountain and road biking in Scandinavian and Icelandic wildernesses, like you've never imagined it before!
Cycle Routes in Scandinavia and Iceland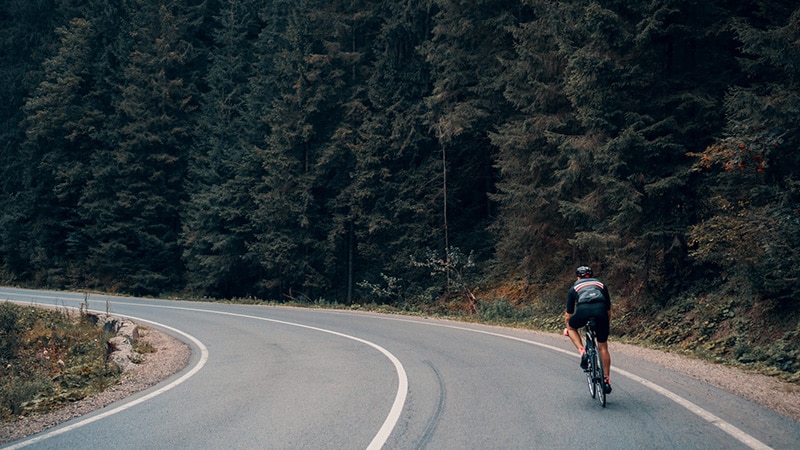 10. Snæfellsnes, Iceland
Venture along Iceland's Western peninsula and, a few hours' drive from the relative comforts of Reykjavík, you'll find sweeping views over Snæfellsjökull glacier, on the peninsula's ragged tip.
It's the same glacier and volcano that featured in Jules Verne's Journey to the Center of the Earth – the place where the characters found entrance to the planet's interior. You'll also find mineral-rich geothermal pools scattered along the roadside and serene villages and towns like Stykkishólmur, with more than their share or attractions and sights.
If you're looking for reliable tour companies, Go West Bike Tours is a good place to start, catering for all kinds of lava field adventures, including a weeklong excursion.
9. Klarälvsbanan, Sweden
There'll be shortage of climbs or freewheeling on this long 90km trail, where sun-warmed riders are privy to the stunning inland scenery of west-central Sweden.
Meander from Karlstad in the south, through rising mountains and forests, little sleepy villages and towns, to Hagfors in the north. The whole route is a no-car zone. Parts of it are covered with asphalt and other stretches unfold over gravel or country roads, eventually reaching a disused-railway embankment.
This route is quite gentle and suitable for both cycling and hiking.
8. Cycle Routes in Scandinavia – Bonholm, Denmark
Bornholm is green island in the bracing Baltic Sea, south of Sweden and northeast of Germany.
It's namely where the Danes choose to spend their summer vacations. Sun-cooked and quiet and fairly unassuming. Wrapped in a colourful offing and dotted with painted houses and rocky beaches and dense forests.
It's perfect for time away from the city and the great thing is you can explore Bornholm entirely by bike. Cycle routes traverse the entire island, finding every hidden corner of this stunning landscape.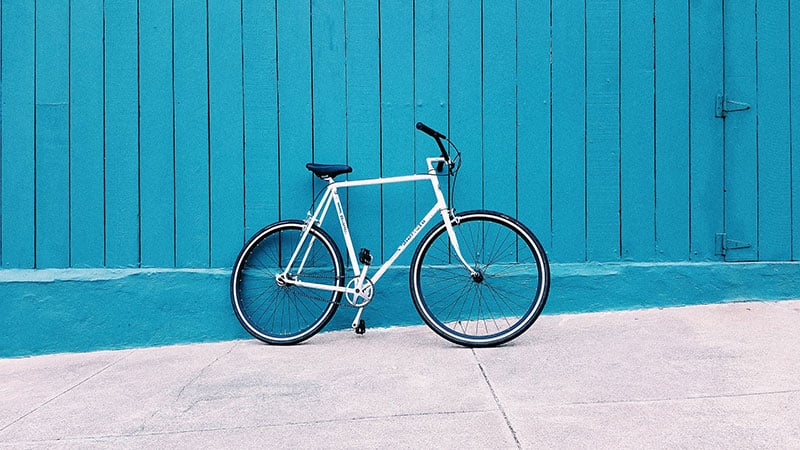 7. Göta Kanal, Sweden
Get ready for 87 km of long-distance car-free cycling. Roll alongside the gleaming surfaces of Sweden's most beautiful waterways, including Göta Canal (constructed in the early 19th century).
This is undoubtedly one of the most-popular places to take a bike in Sweden. And it's a relatively easy-going ride without any unexpected disruptions. Rest assured you'll be supplied with plenty of stops to get off and stretch your legs and pick up a little food, drink or rest.
There are sleepy villages and livelier towns, if you like to end your ride with pint in hand. There are also spectacular passages along Sweden's second largest lake (Lake Vättern) with sections that need boat passage and should be booked beforehand.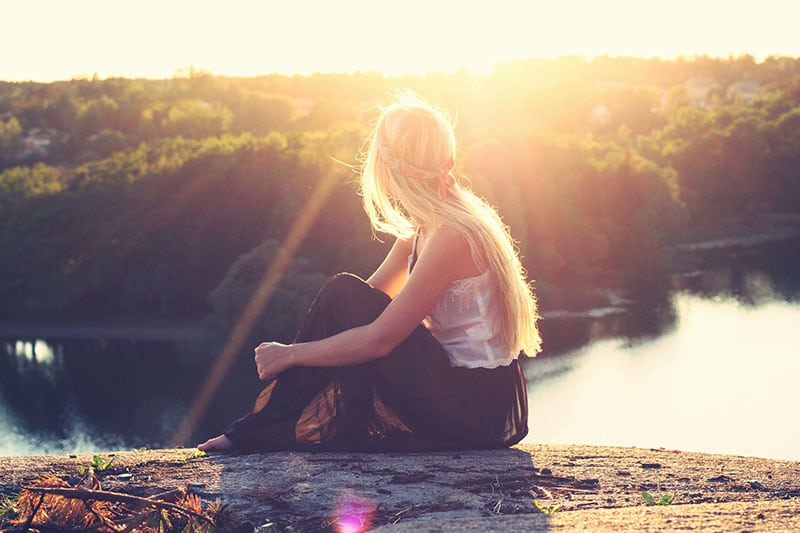 6. Iron Curtain Trail, Finland
This unique trail is part of EuroVelo 13 – a thigh-burning 10,400 kilometre course that spans 20 countries and snakes alongside a boundary that was formerly known as the Iron Curtain, from the end of World War II to the end of the Cold War.
The Finnish portion of this trail follows the Russian border through the westernmost edge of Finland. Ride from the banks of the Näätämö, teeming with wild salmon, from the Finnish-Norwegian border and begin your journey down to Virolahti.
Learn why you should spend more time outdoors
You can spot along the way at the Winter War Museum of Savonlinna and relax for a while by Lake Saimaa, taking opportunities to look out for moose, reindeer, bears and even the rare Saimaa seal.
Just remember that the trail can be remote, so you need to time your stops to eat and rest. That said, this surely one of the best ways to take in the quiet vastness and beauty of Finland.
Ever thought of visiting Greenland? Here's why you should.
5. Cycle Routes in Scandinavia – Copenhagen, Denmark
Copenhagen is known around the world as one of the most bike-friendly cities you can visit. Similar to Amsterdam, visiting tourists are often overwhelmed by the flocks of bicycles weaving by. In fact, children are commonly taught to ride before they're old enough to attend school.
They've brought in numerous bicycle-friendly measures and now nearly half of all local Copenhageners get around and commute by bike –35 percent of all people in Copenhagen!
It's an ideal way to see the sights, spinning along the 390 km network of designated bike lanes, not to mention Greater Copenhagen's fledgeling 'Cycle Super Highway', which connects the city to Albertslund and is replete with all the amenities you could ever want, including air pumps and even traffic lights timed to the average city cycling speed to minimize stopping.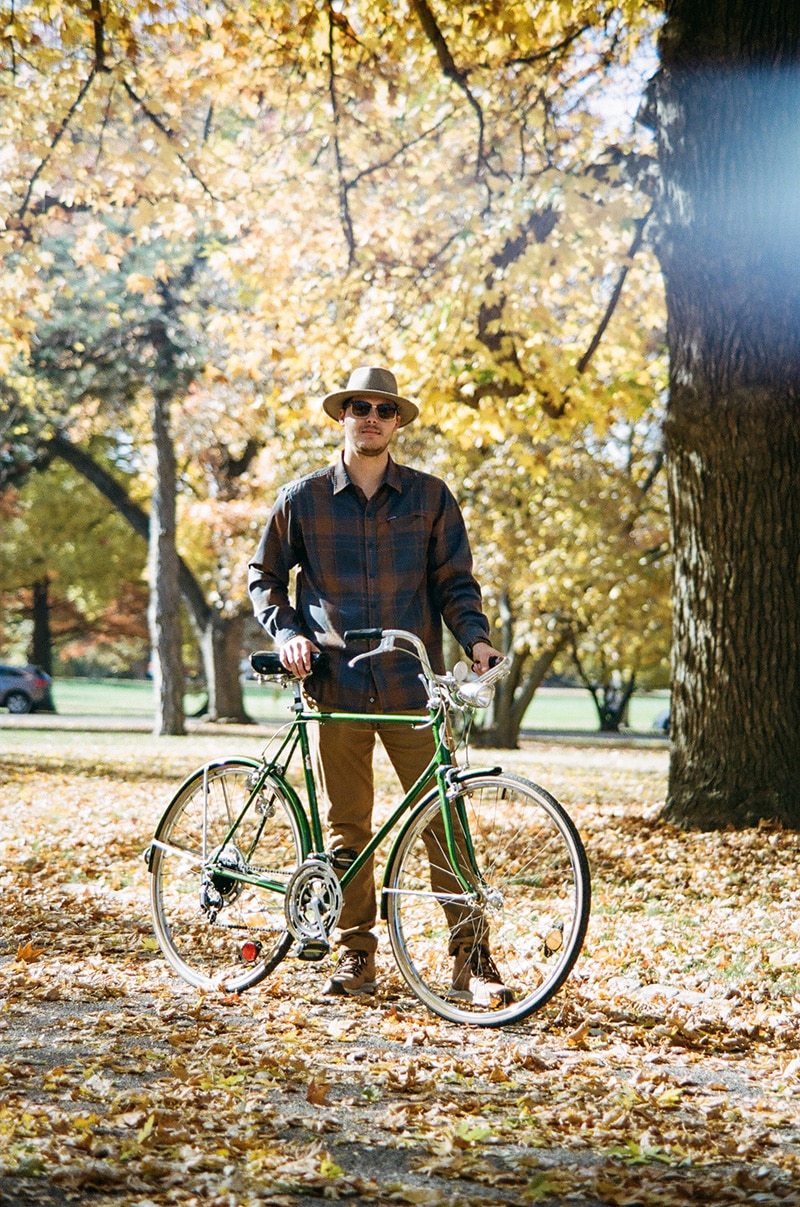 4. Svalvogar Circuit, Westfjords, Iceland
The rugged Westfjörds peninsula, in north-western Iceland, is covered with tall waterfalls and deep fjörds carved deep into volcanic mountain ranges.
With this otherworldly backdrop, the Svalvogar Circuit is a 49km circular route like no other. It begins and ends in the small village of Þingeyri and has grown very popular over the years, often described as 'the dream route', with plenty of low-lying and exposed coastal sections teetering on the fissured cliffs, passing Svalvogar lighthouse, and bending down close to stone beaches, whipped by the cold ocean spray.
You'll need a mountain bike for this one and you'll find a beautiful window at low tide to pass between the fjörds of Arnarfjörður (the second-largest in Westfjörds) and Dýrafjörður.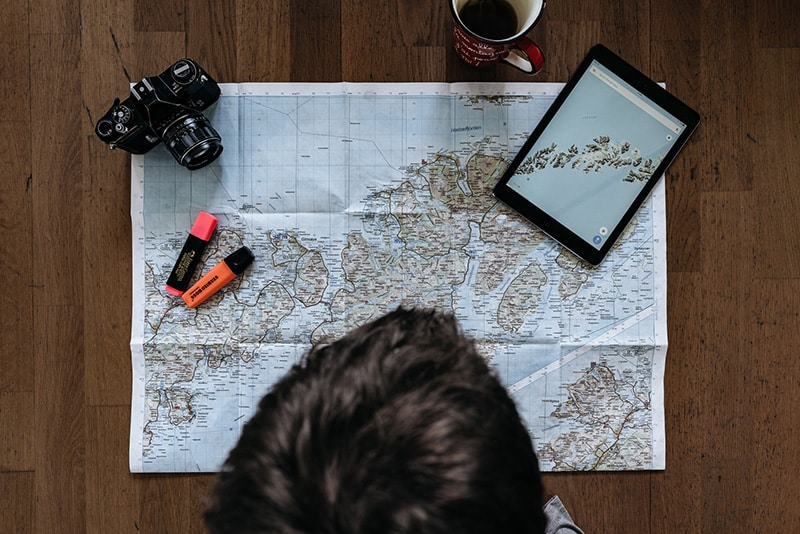 3. Ærø, Denmark
South of the island of Funen you'll discover the rugged Baltic jewels of the South Funen Archipelago. This collection of 55 islands is often cited as one of the top 'must-sees' in Denmark.
Every single island has its own spectacular beaches. Ærø stands out as being the favoured destination for cyclists because it's mostly flat and easily on peddle power alone.
This island is also one of the warmest places you could wind up in Denmark and is even described as 'Fairytale Island' by some – you'll see why as you ride off to enjoy the gentle undulation of the countryside.
Try these epic cycle routes in the USA
2. Turku Archipelago, Finland
One of Finland's most popular cycling holidays is an island-hopping adventure across the Turku Archipelago. Get to know the over 20,000 islands that make up this archipelago, with plenty to discover and options to join one of the numerous adventure tour operators for camping stops or comfortable stints in luxury hotels.
You'll have time to wander the mainland trails and relax on peaceful beaches, serenaded by the wash of the sea. There's also various unique attractions, like Moomin World, as well as traditional festivals like the Viking Market.
1. Cycle Routes in Scandinavia – Lofoten, Norway
Finally, we return to northern Norway and this far-flung smattering of islands, with beaches assailed by maelstrom currents. Experience views of pointed mountains and orca-patrolled bays, safe in the surreal arms of the Lofoten Islands.
These northern islands double as a warm enclave due to the impact of the Gulf Stream. It's truly like nowhere else on Earth!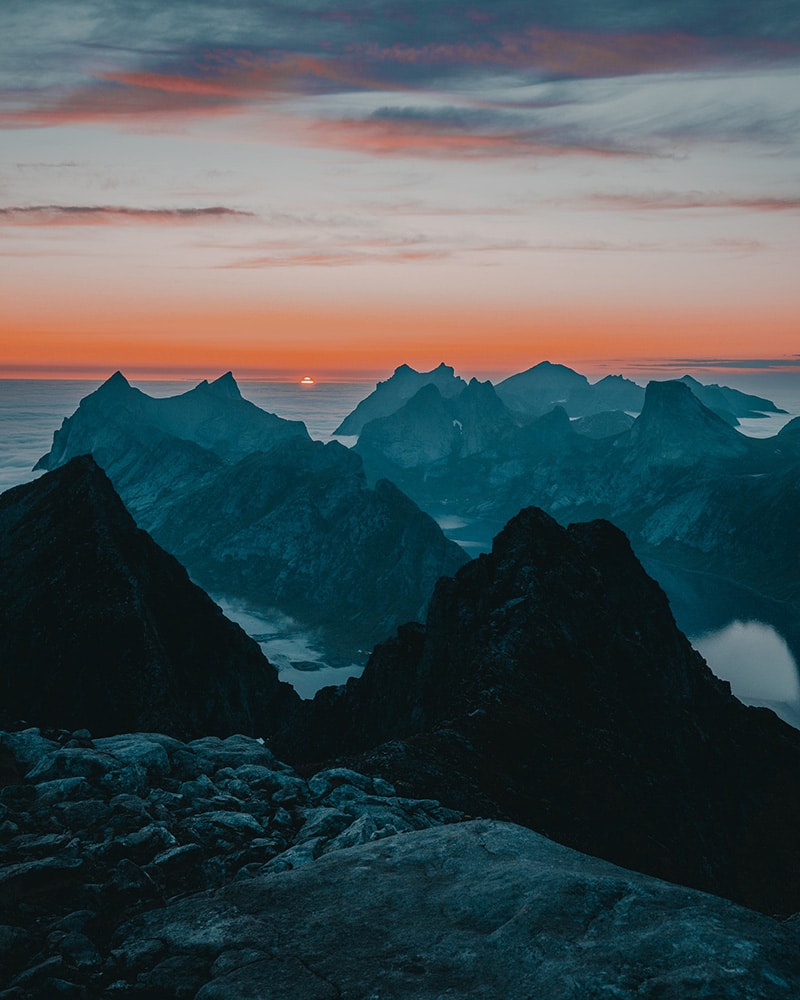 The local Lofoten history dates back to the days of marauding Vikings and the wildlife is truly wild, flourishing in view of stilted fishing huts and little harbour villages.
You can rent bikes in most of the more populated areas, like little Stokmarknes Airport, and the roads are mostly flat, jumping over bridges and arcing around the mountains to give you endless sea views on all sides. And, if all that wasn't enough, there's a chance you'll be able to bask in the shimmering aura of the Northern Lights.
We hope that got those idea wheels turning! Further your wnaderlust with these amazing places to go dog sledding or beautiful places to watch the Northern Lights.