7 Scenic Hiking Routes For Kids In The Lake District, UK
When it comes to scenic hiking routes for kids, you really can't beat the English Lake District. There's a reason the Lake Poets escaped here during the smog-wrapped Industrial Age – why William Wordsworth chose these hills and waters to wander 'lonely as a cloud.'
Of course, there are many different ways to enjoy the scenery of the Lake District National Park in North England. In our opinion, hiking is the best way to do it and you're always spoilt for snaking paths, tearaway tracks and national trails to explore.
The bounty of great walks on offer in this region cannot be overstated. There is truly nowhere else like it. What's even more special is that many of these hiking routes are suitable for all ages and abilities.
The only major obstacle you might face, in the run-up to your adventure, is an overabundance of options. It can be overwhelming as you try to pick the right hiking routes for kids as well.
So Many Options! Choose Wisely
The first thing you might need to consider is exactly what kind of experience you're looking for. Are you in the mood for a leisurely lakeside stroll? Or is your family on the hunt for a particular waterfall, or tarn?
There are so many different adventures to be had – you can even hike on one of Alfred Wainwright's trails if you're ready to follow his footsteps. Also, some of these walks have minimal elevation gain and require only a small amount of effort to complete.
'For little ones, this pick of curated trails should help to stoke a lifelong interest in the outdoors.'
Anyone travelling with young families will be delighted to know that some walks are wheelchair and pushchair friendly. There are plenty of opportunities to stop and give your weary legs a break as well.
Wander 'Lonely As A Cloud'
Your Lake District experience will always be unique. You'll find a mixture of lakeside walks, arduous climbs, and far-reaching views along the way. Just be mindful that not all of these hiking routes are so kind to little legs, or wheeled pushchairs.
Fell walks can be manageable for youngsters, depending on pace and abilities. Just take plenty of breaks and pack wisely. The Lake District might just make them hikers for life!
For little ones, this pick of curated trails should help to stoke a lifelong interest in the outdoors. There's something for all aspiring hikers, campers, and nature lovers.
In this blog, we've tried to save you from excessive research, seeking out spectacular routes with safety in mind. Here is a family friendly selection of hiking routes for kids in the Lake District National Park: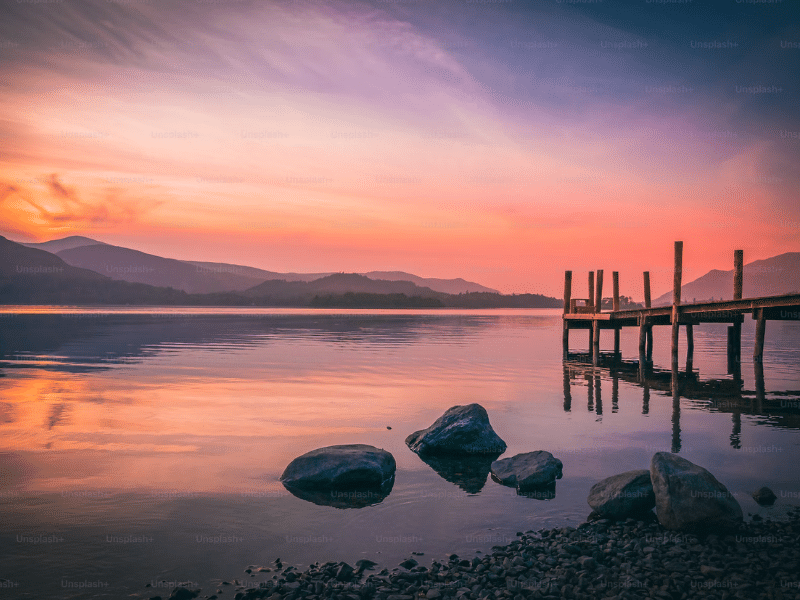 7. Friar's Crag, Derwentwater
First up, we're taking you off to the wonderfully-named Friar's Crag for a short (wheelchair friendly) walk along the shore of Derwentwater.
Our goal at the end of our adventure is to reach one of the most memorable viewpoints in the Lake District. Not only that, but it's also one of the most accessible spots to peer out and soak up the landscape.
This hiking route is only about 1-kilometre and runs to Friar's Crag for a chance to gaze over Derwentwater to Cat Bells and Borrowdale. If your legs are giving in, you can even plonk yourself on a bench that sits on the headland – a perfect lookout for any over-walked children.
If you like, you can continue for another 1.5 kilometres around the lake and seek out Calfclose Bay. Otherwise, it's easy enough to retrace your steps and wind up back in the car park in no time.
You might want to think about hitting this spot for sunrise and that way you can avoid the crowds that inevitably gather here.
6. Sale Fell
Next, it's time to whisk you off to one of the lesser known fells in the English Lake District, which is Sale Fell.
This is an ideal pick if you're looking specifically for hiking routes for kids. It was seemingly custom-built for little legs, with memorable views from the summit that surely make up for its stature.
If you hike to the top, you'll be privy to views that stretch over Bassenthwaite Lake and broaden to the Skiddaw range – even beyond the Solway Firth! For minimal effort this is truly an impressive reward (no wonder they call it 'Sale' Fell).
The great benefit of this hiking route is it can also be explored over and over again. It's only 359 metres as well, so it's a relatively small fell, compared to some of its loftier cousins.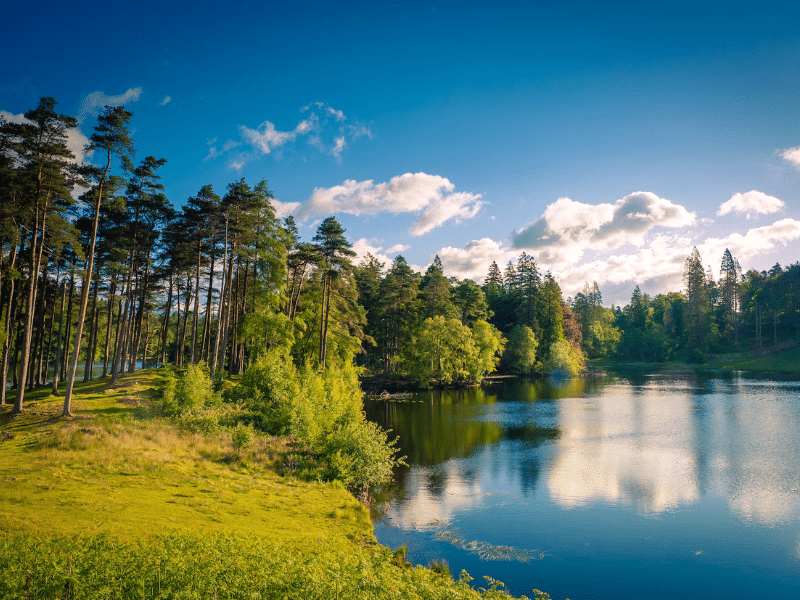 5. Tarn Hows, Hawkshead
You'll find Tarn Hows in the smaller hills between two charming villages: Coniston and Hawkshead. Tarn Hows is easily accessible and, for obvious reasons, it has become one of the most visited stops in the Lake District
In fact, beloved children's author Beatrix Potter once owned Tarn Hows and the area defined by calm waters and peaceful conifer woodland – a setting conducive to forays into your imagination.
There's a 3-kilometre path (it's also wheel/pushchair friendly) encircling the tarn, which is suitable for all ages and abilities. You also find viewpoints looking out towards views the Helvellyn range and Langdale Pikes.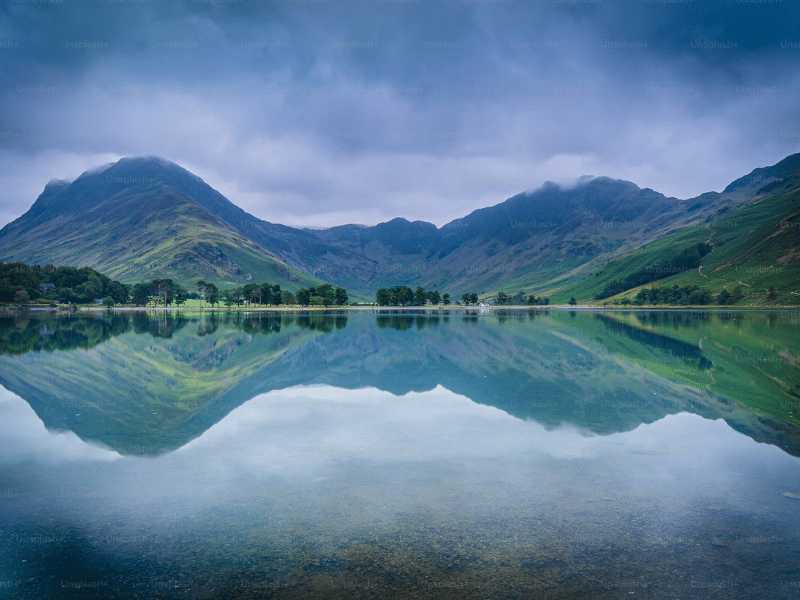 4. Buttermere Lake
One of our favourite lakes in the Lake District, the jewel of Buttermere valley is this broad lake, which is often voted as one of the most beautiful in area.
Not only is the lake shore edged by forests, but craggy fells hug the water's edge on three sides as well. If you swim here, you truly feel enclosed by your mountainous surrounds.
On a calm day, the fells are reflected in the lake's surface and it's difficult to walk the 6-kilometre loop without stopping to gawp from various lookouts.
The hiking trial is mostly flat for the entirety of the loop and more than half of it is wheelchair friendly.
3. Castlerigg Stone Circle to Low Rigg
This is a more leisurely fell walk that serves up more than enough outstanding views for a place on our list. You can access to hiking route to Low Rigg through the Neolithic stone circle at Castlerigg, starting off from 5000-year-old druidic origins.
This walk takes you from the stone circle towards Tewart Tarn. Along the way, you'll enjoy a soaring backdrop of Helvellyn and High Seat, meandering down the lanes that leave the car park.
The tarn itself is peaceful and ideal for a lunch stop, or a quick break. You can then turn away from the tarn and make your way towards Helvellyn as you follow a boggier path to Low Rigg.
Don't let the bogs deter you, it's a child friendly walk and you'll be rewarded with views of Skiddaw, Blencathra and Whinlatter too.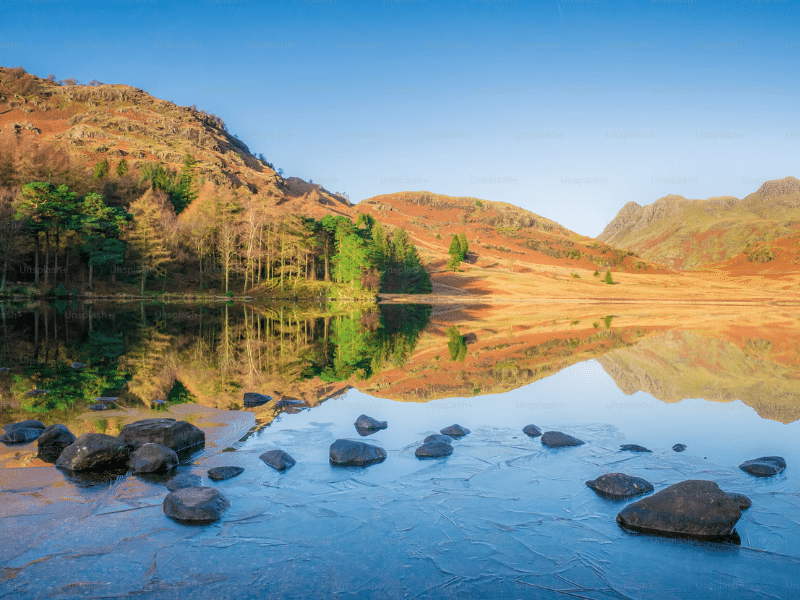 2. Blea Tarn, Langdale
Another prized tarn sits waiting to be discovered in a hanging valley between Little and Greater Langdale. Blea Tarn is small but stunning – a tranquil body of water, hugged by craggy fells.
This mountain lake is often visited by landscape photographers with lenses that can barely be held in one hand. The mirror-like reflections of Langdale Pikes are a spectacle to behold and at night stargazing can be enjoyed from both above and below.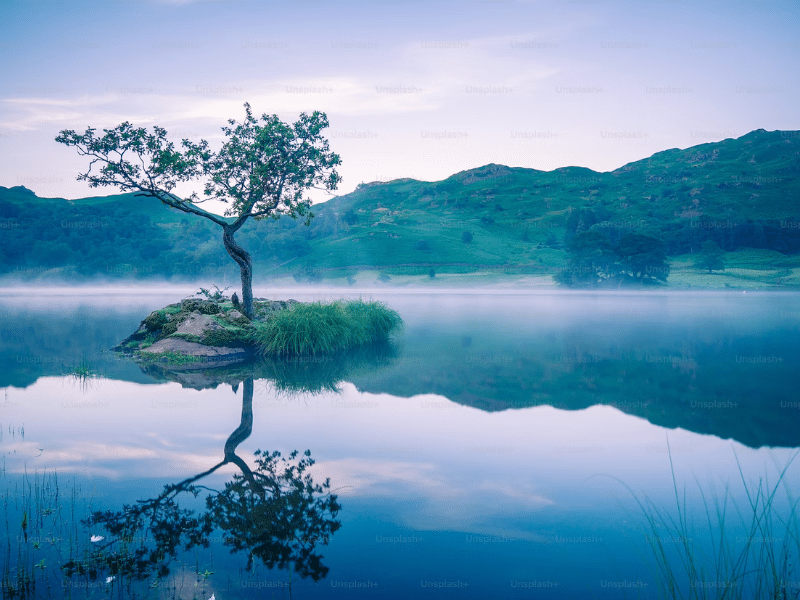 1. Rydal Water and Cave
Finally, we've taken you up onto wind-battered fells and down into forested valleys with our hiking routes for kids, it seems only fitting that we head underground as well.
This particular walk is easily accessible for pushchairs and part of the 'Miles Without Stiles' routes, which have increased the Lake District's offerings for wheelchair users as well.
Start at White Moss Common and there will be several different paths to follow from your starting point. You can head off towards Loughrigg Terrace, or, if you want to give your kids an experience they'll never forget, start walking to Rydal Water and seek out the nearby cave.
Discover More Family Adventures
Hiking with Kids – Tips for Family-Friendly Outdoor Adventures