Mystery Ranch Hiking Backpacks: The Complete Guide
So, Mystery Ranch Hiking Backpacks seem to be designed for folk who dive headfirst into discomfort and get a kick out of chasing their limits. Read a little more about Mystery Ranch and you'll find claims their gear is made for the hardiest folk – the ones whose lives take them 'from the battlefield to the backcountry'.
'In the end, you won't remember the time you spent working in the office or mowing your lawn. Climb that goddamn mountain.'

Jack Kerouac
We don't think this brand is just for folk who lead strenuous lives though. All kinds of travellers and adventurers can get something out of these designs.
Some gear is made to look good. Some gear is made to last. Then there are adventure brands that find a happy balance between style and functionality. This is one such brand.
What we're trying to say is that while these designs might favour the bold, you don't always have to be sprinting down scree slopes, or wading through glacial rivers. These Mystery Ranch Hiking Backpacks are just as useful for relaxing hikes and time spent on well- trodden trails.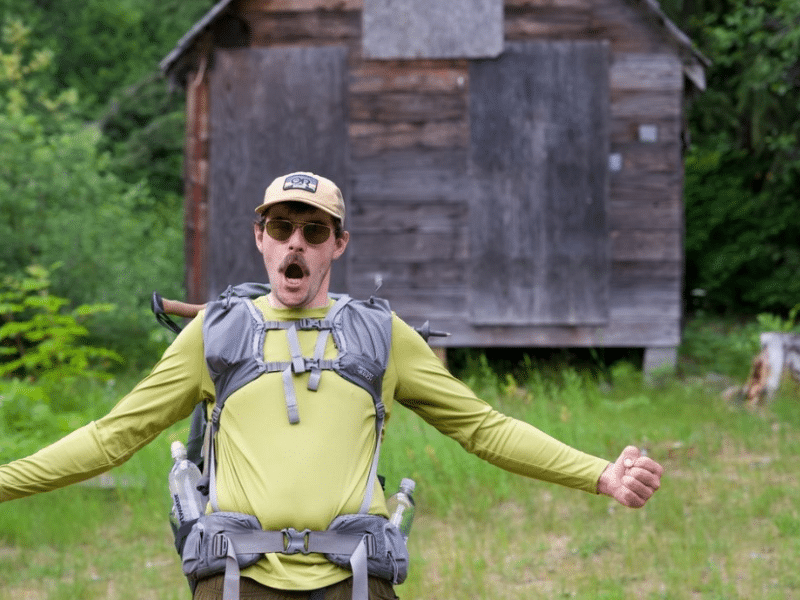 Backpacks, Built To Last
Sure, these hiking backpacks will keep up with you at your extremities. Mystery Ranch designs are built to service the adrenaline-spiking output of skiers, climbers, soldiers, firefighters and hunters.
We all know that the way you spend your days is the way you spend your life. This brand states that they spend their days making the world's best load-hauling backpacks. It's a big claim, but one that they assuredly live up to.
All the brand's designers, sewers and day-to-day staff are outdoor enthusiasts. They live what they preach. Perhaps it's also fitting that a brand so finely-tuned for boldness was founded in the Rocky Mountains.
Today, Mystery Ranch hiking backpacks are found all over the world, serving a variety of purposes. The best thing they do is minimise your burden to maximise your performance and exertion.
So, let's get a taste of that alpine air and turn our flushed faces to the trail ahead. Before the lactic acid is too much to bear, let's take a meander through our elite selection of 7 outstanding Mystery Ranch Hiking Backpacks:
7. In And Out 19
The 19L In and Out backpack is an excellent self-stuffing daypack that may just be your new summit pack of choice. This highly-compressible daypack is ideal for days on the move – it's lightweight and highly packable, serving as a very legitimate carry solution when every inch of space matters most.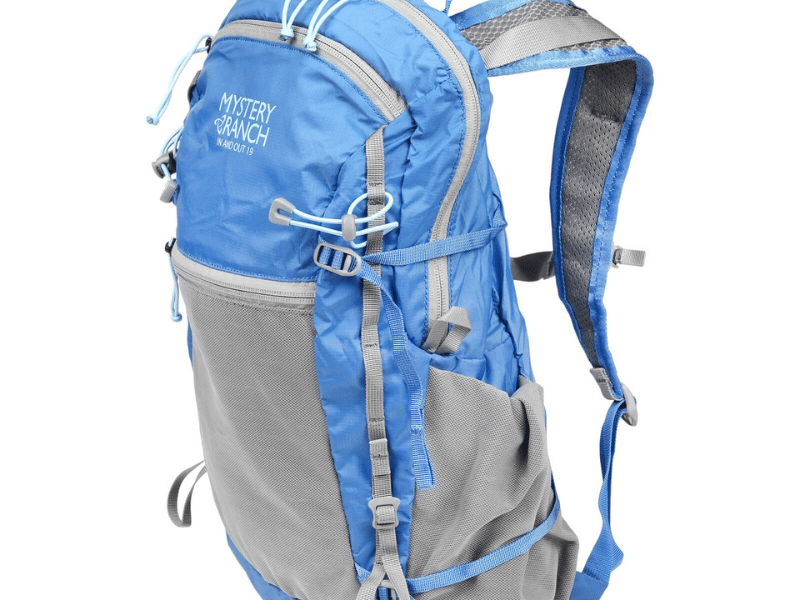 In And Out 19 backpacks are a great choice if you're travelling light and fast, looking for a grab-and-go daypack that will keep up with you as you make a break for the nearest summit.
Suited for all your adventures, this summit pack is so much more than a stuff bag and the contoured shoulder straps are sturdy enough to bear any loads you're lugging up the mountain.
This is a carefully engineered solution to your hiking needs, which weighs in as a featherweight design, built to be stuffed-up from the front with a handy mesh pocket.
For backpackers and everyday adventurers, the In and Out backpack also has a sternum strap and is made from 100D CORDURA® mini-rip, offering some much-needed tear resistance.
6. Scree 32
Some backpacks have so many uses it's difficult to know where to start with them. The Scree 32 is a comfortable mid-size daypack that is a high-functioning asset for all your outdoor and urban pursuits.
Overnighters, day trips… it doesn't matter, this workhorse backpack has an adjustable yoke, which is quick to dial in the fit your require. It's spacious, light and great for all your overnight needs as well.
When it comes to unique features, this technical daypack is a mid-size option and gives you easy access to all your hiking gear. You can thank Mystery Ranch's signature, 3-zip design for that.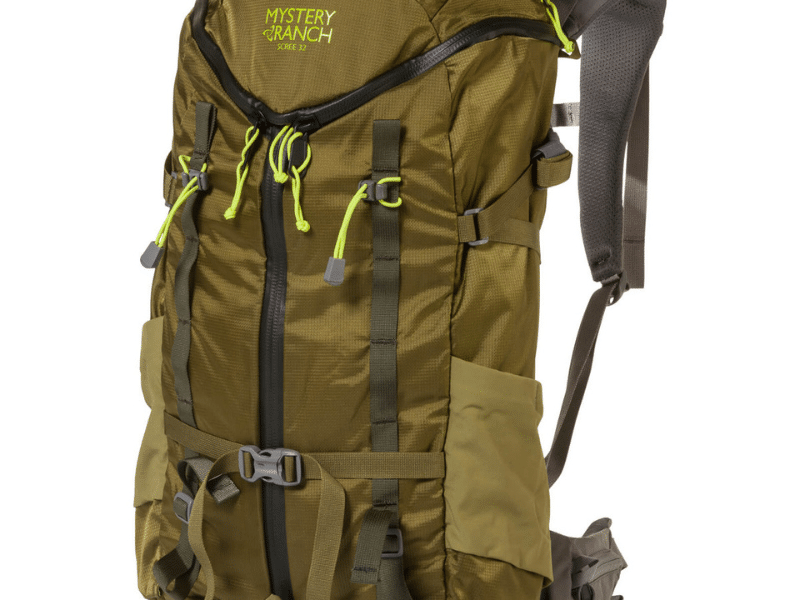 Also, the Scree 32 is hydration compatible and you can make use of bottle pockets you don't need to wrestle when you're parched. For smaller essentials, there's a big zip pocket in the lid and one on the waist belt as well.
The patented Futura Yoke easily micro adjusts to the torso length allowing the proper amount of stand-off between the back and frame.
So, what else is there? You can take to trail with easy access to your interior, adjust the waist belt system with minimal effort and even make micro adjustments to the torso length with their patented Futura Yoke system.
5. Women's Scree 32
Next up, we've got another of the Scree designs, but this one is the 32L alternative, styled for women. This mid-size backpack has everything you need in a technical emergency, including easy access to your hiking kit.
Notice the signature 3-zip design, which is a life-saver to make this pack more versatile than ever, with a hydration compatible design and easy-to-find pockets for water bottles.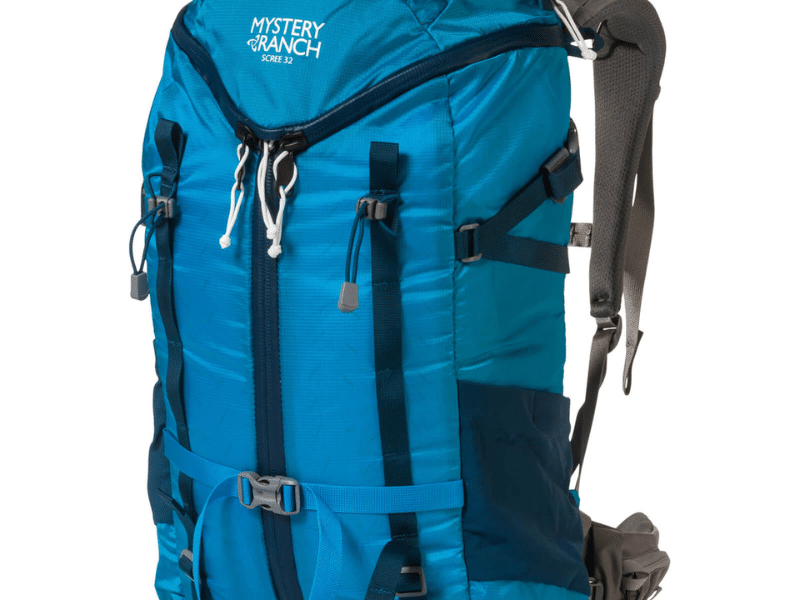 Keep all your smaller essentials close at hand and make use of spacious zippered pockets in the pack's lid as well. A internal HDPE frame sheet also supplies extra rigid support.
One other feature we haven't mentioned is the removable waist belt system, which has a forward pull direction that is easy to tighten. The bottom is also double-layered for durability.
4. Women's Coulee 50
That 'go big or go home' mindset is something we hear a lot about in all walks of life. It might not mean anything when it's said in a corporate meeting room, but when it's related to the Women's Coulee 50 design it actually means something.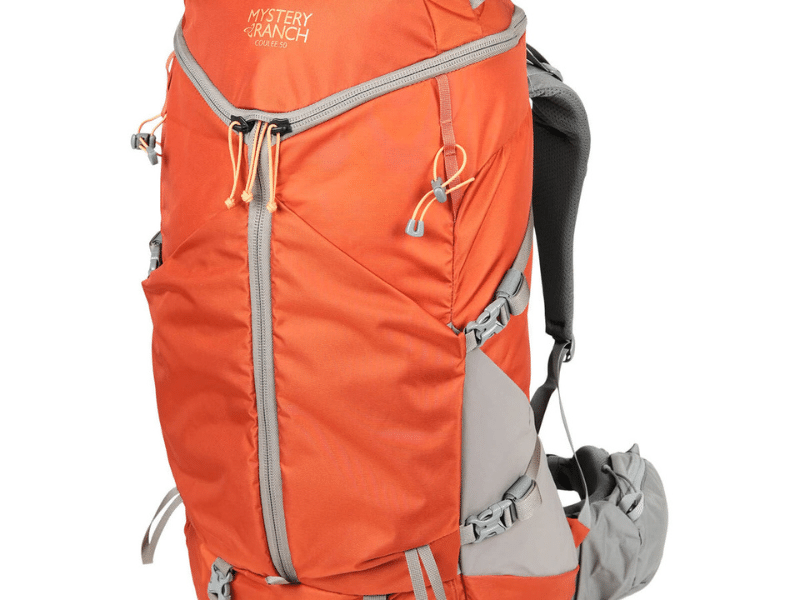 This new generation of adventure backpack has everything you need for your next alpine adventure. It's big, bold and ready to have your back in the wilderness, offering unmatched load-carrying capabilities.
Features we love include an interior sleeping bag compartment (with enough space for a celebratory beer, or two… or three). The micro-adjustable yoke, cushioned lumbar support and dual chest straps are also very welcome additions for maximum comfort.
3. Coulee 50
A similar style that's better suited for men, this Coulee 50 also has your back on mountain adventures, adhering to all the implications of that 'go big' mindset.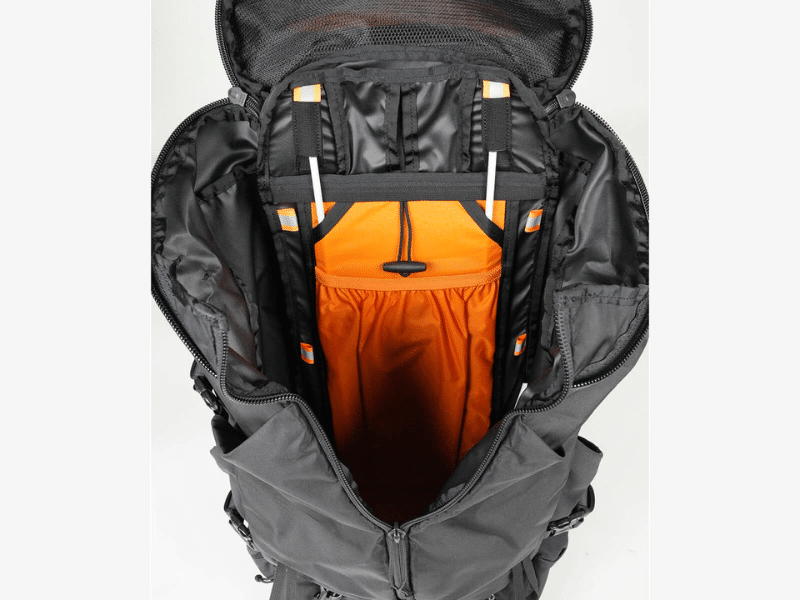 Your next foray into the outdoors will be far more manageable with this load-bearer on your back. Of course, it also has that interior sleeping bag space and micro-adjustable yoke, with cushioned lumbar support, to take some weight off your shoulders.
The Coulee designs are made to build confidence from that first trudge up a rubble-strewn slope, to those last shaded steps as you exit the woods.
You can also trek knowing your backpack is made from 100% recycled nylon – it's tough enough to withstand whatever you deign to put it through.
2. Coulee 20
Another Coulee for the list – this one wins extra points on light and fast adventures. The Coulee 20 is your best companion if you're marching up a peak, or hunting a secluded swimming hole somewhere.
This design has been honed with versatility in mind. When your life is in need of a day trip, you can escape with hesitation, backed by a snack-friendly design that features the signature 3-zip design.
Of course, if it's not all about the snacks for you, use these technical quirks to your advantage for readily available extra layers (stretch-woven sides accommodate light layers as well) and any other accessories.
The yoke is micro-adjustable to your specific torso size/length, which is a detail you'll grow to love when it comes to comfort and weight distribution.
1. Bridger 35
Last on our list, the Bridger 35 is for both minimalist overnighters and more strenuous in-and-outs. Comfort and functionality combine in this design, which can answer any challenges your missions uncover.
The Bridger 35 hiking backpack has big storage pockets for all those essentials and accessories. Pack your sunscreen, snacks and cameras with peace of mind – they'll always be close at hand.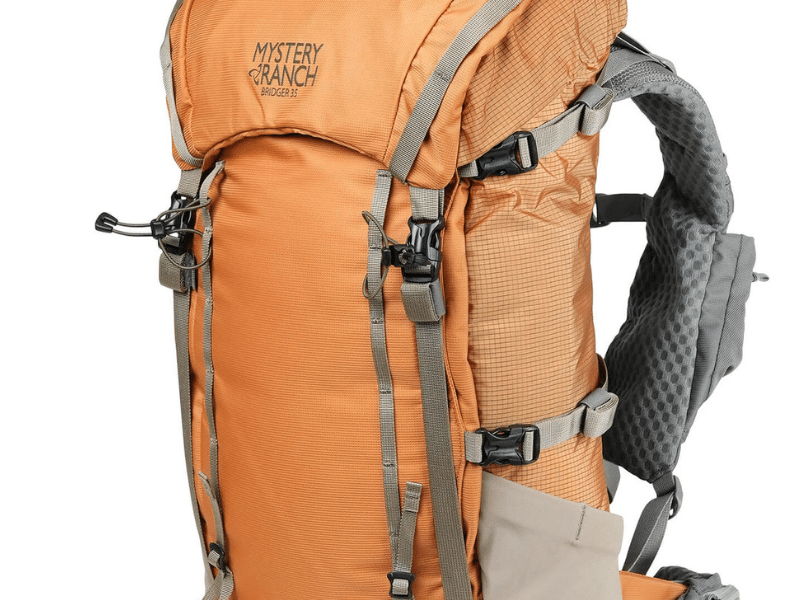 We love the double-zipper design as well, which caters for an effortless transition if you suddenly decide to stop for lunch, or stumble upon the perfect spot to camp.
Every step of your journey is made easier with in-built Endurance Yoke technology and keeps you cool on sweaty climbs. YKK® zippers and the DWR finish also offer water protection in a downpour.
Best of all, this backpack has a durable recycled nylon ripstop construction, so it's been engineered without neglecting the importance of sustainability.
More Of The Best Outdoor Backpacks