10 Best Helly Hansen Hiking Jackets for Men And Women
We're back with another fresh selection of our favourite mountain Helly Hansen hiking jackets For Men and For Women.
This time, we're looking at one Norwegian brand that's been refining their professional grade gear for over 140 years.
You'd be forgiven, in light of recent trends and the urbanisation of Helly Hansen jackets, for thinking this clothing is relatively new to the market – a brand that's aged for some 50 years at most.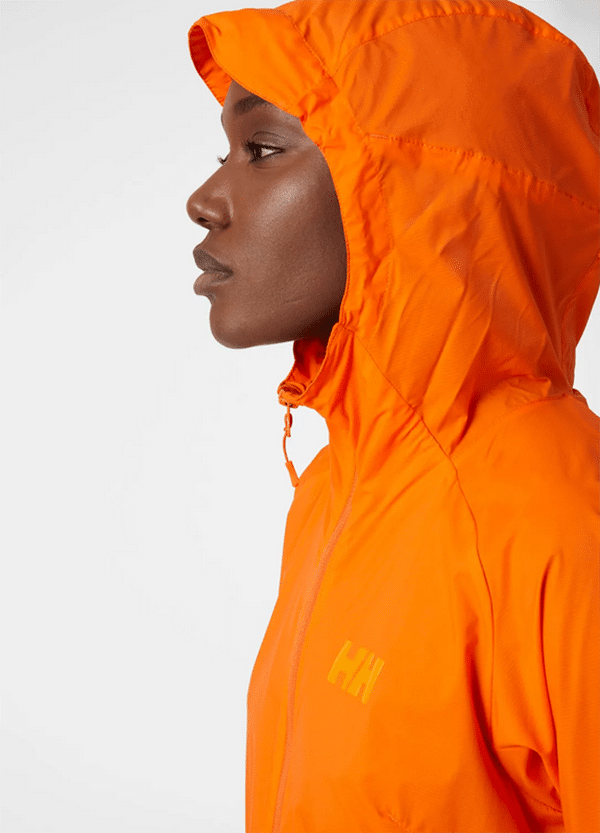 Yet the story of Helly Hansen traces all the way back to 1877 and the eponymous sea captain Helly Juell Hansen, who needed garments that could withstand the worst of the local weather.
His mission was to protect his sailors in harsh Nordic storms and outfit each of them in waterproof apparel, applying linseed oil to cotton canvas.
For some time, Hansen and his wife, Margarethe, worked out of Moss and produced 'oilskin' jackets and pants, which were an immediate success. Hansen's waterproof gear even earned itself a coveted product award at the 1878 World Expo in Paris.
Today, Helly Hansen remains a Norwegian manufacturer and retailer of clothing, headquartered in Oslo and still connected to their origins. Their previous base was in the coastal town of Moss, where they hunkered down from 1877, until late 2009.
Across the decades this brand has attempted to retain their core values of authenticity, dynamism, integrity and pride in their heritage. Innovation has always been essential to the brand's survival. In 1949, Helox waterproof fabric appeared in their designs, with a thin sheet of translucent PVC plastic, sewn into coats, for the next evolution in wearable technology – as worn in 1952 by the Norwegian delegation at the Helsinki Olympics.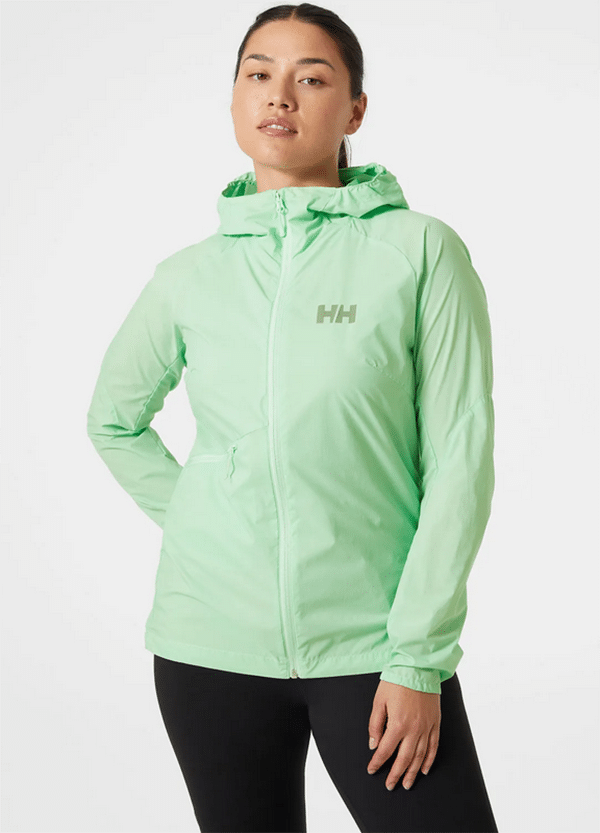 Then again, in 1986, the Helly Hansen introduced the 3-Layer System™, continuing to develop their waterproof and breathable clothing for the world's best skiers and sailors, as well as for everyday folk in workplaces the world over.
Even after all these years, Helly Hansen is still recognised as a leader in technical apparel for skiers and sailors. To some, the brand has morphed and been appropriated as a fashion statement for flexing on city streets, but there's a reason this brand has appeared on the uniforms of over 60,000 professional skiers, as well as being displayed at countless ski resorts and trusted for all kinds of different expeditions in punishing conditions.
So, let's wrap up and take stroll into avenues of Helly Hansen winter jackets we've picked out for you:
Helly Hansen Hiking Jackets for Men
Get ready for your next journey.
5. MEN'S PARAMOUNT SOFTSHELL JACKET
This softshell jacket for men is designed to be worn for athletic exertion. The key word is 'versatility' and this jacket is exactly that, being equally warm, flexible and breathable.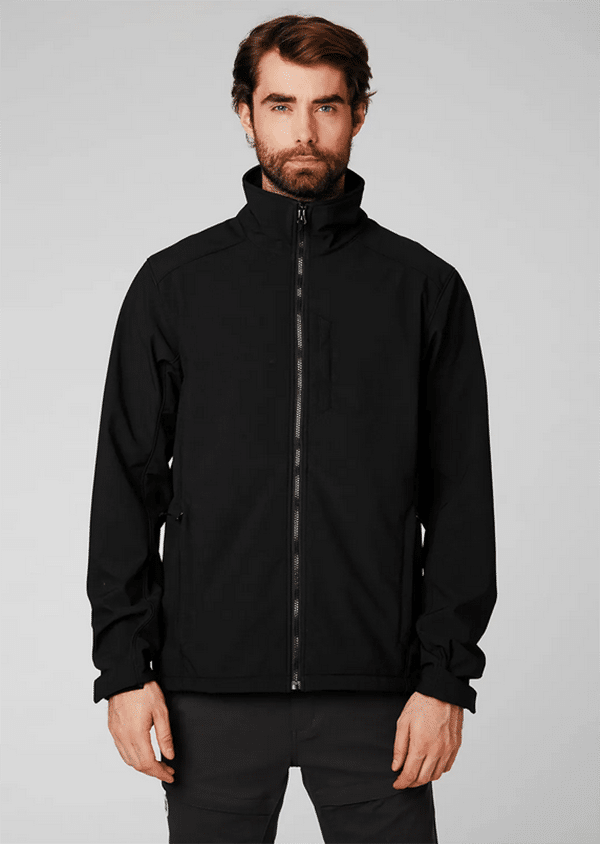 There's a fleece backing in this softshell jacket and weather resistant materials (the shell is 90% recycled polyester) for multipurpose wear in a range of conditions. The PFC-free treatment repels water and certified bluesign® textile manufacturing ensures you minimise any impact on the environment.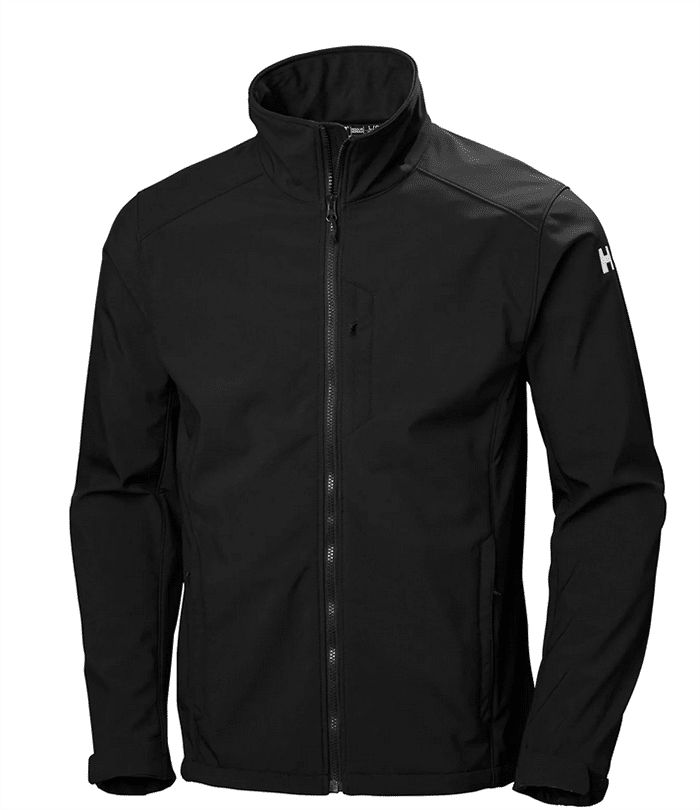 It's windproof too, with adjustable cuffs and an easy-to-use YKK® full front zip. You won't overheat, nor will you be exposed if the weather suddenly takes a nosedive.
4. MEN'S PARAMOUNT SOFTSHELL VEST
Again, for the more athletic among us, this softshell vest for men is made for versatility.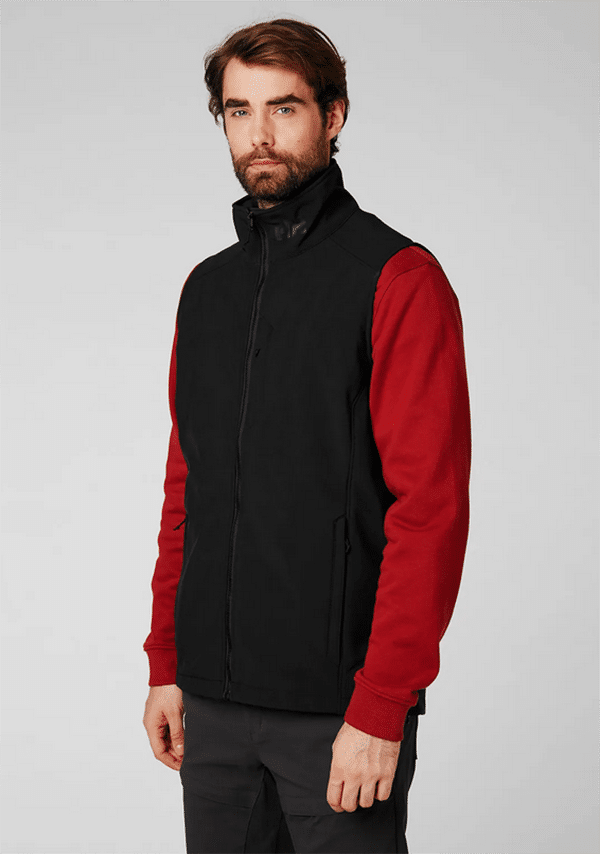 The multifunctional design has that warm fleece backing for added comfort.
It's also flexible and breathable too, with a shell of 90% recycled polyester and PFC-free water-repellent treatment. Keeping those sustainability credentials close to heart, you'll also find these textiles have been made with a certified bluesign® manufacturing process.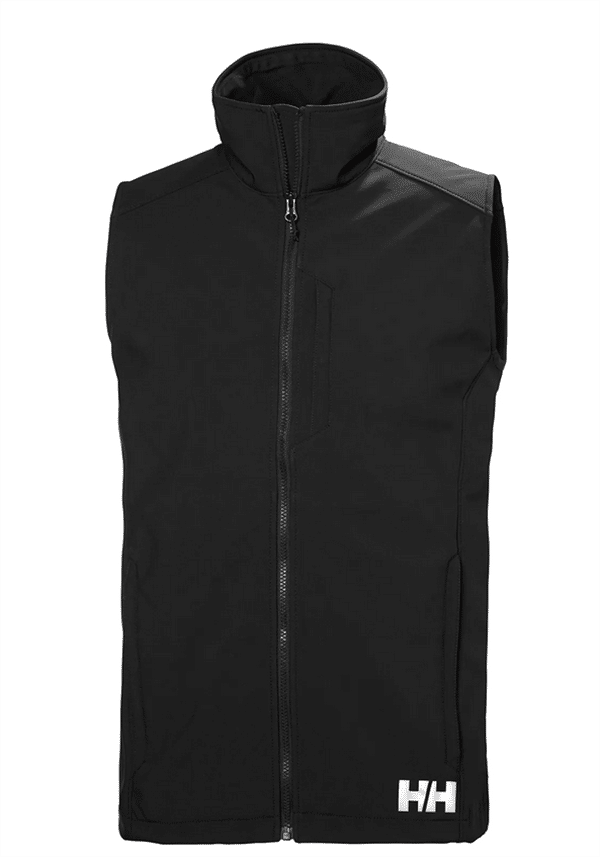 The combination of a lightweight fabric and membrane ensures you won't feel weighed down at all – also, note the added YKK® zipped hand and chest pockets for on-the-move storage.
3. MEN'S VERGLAS HOODED DOWN INSULATOR
Next up, we have an essential item for the pack of any outdoor enthusiast.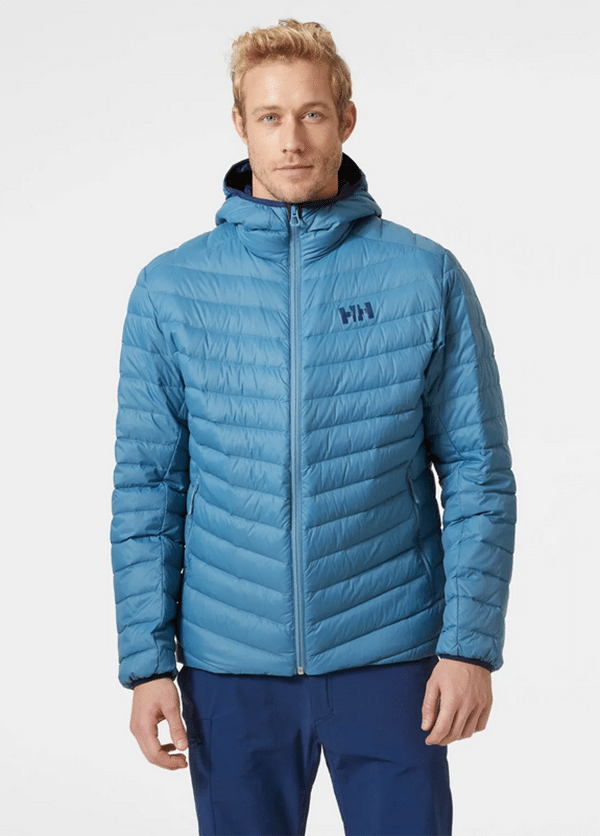 This lightweight down insulator will hold you close and keep you warm on more weather-stricken adventures. The Verglas Hooded Down Insulator jacket is exceptionally versatile – we might have to just take that as a given for Helly Hansen products from here on – wearable year-round as a jacket and also suited for laying under a shell.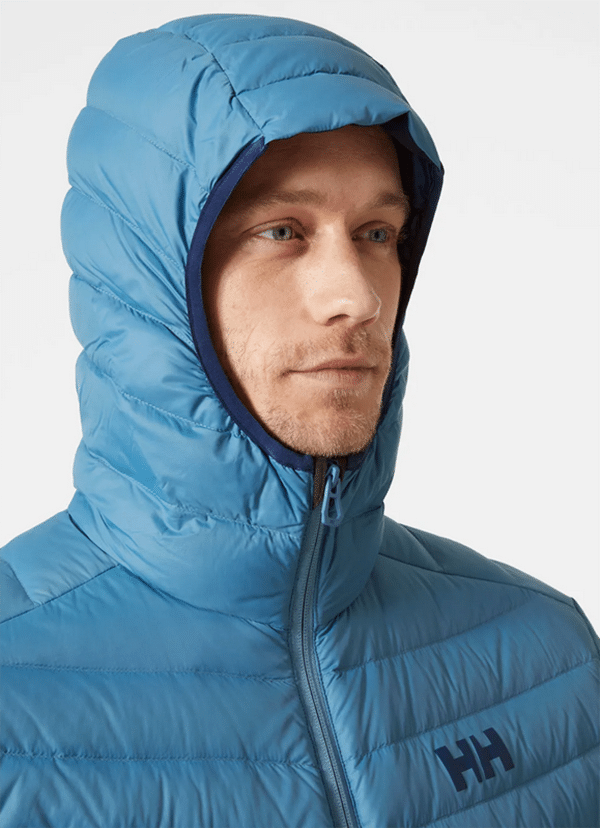 The European goose insulation (85% Goose down, 15% Goose feather) is responsibly sourced and serves you well with a very impressive warmth-to-weight ratio. As an added throw-in, there's also an inner chest pocket (for your keys), wind blocking plackets and an elastic hemline to keep you comfy out on the trails.
2. MEN'S ODIN INFINITY INSULATED SHELL JACKET
The wonderfully-named Odin Infinity shell jacket is a lightweight piece that performs best on cold mountains – so, bring on your alpine activities and snow-trudging wanders.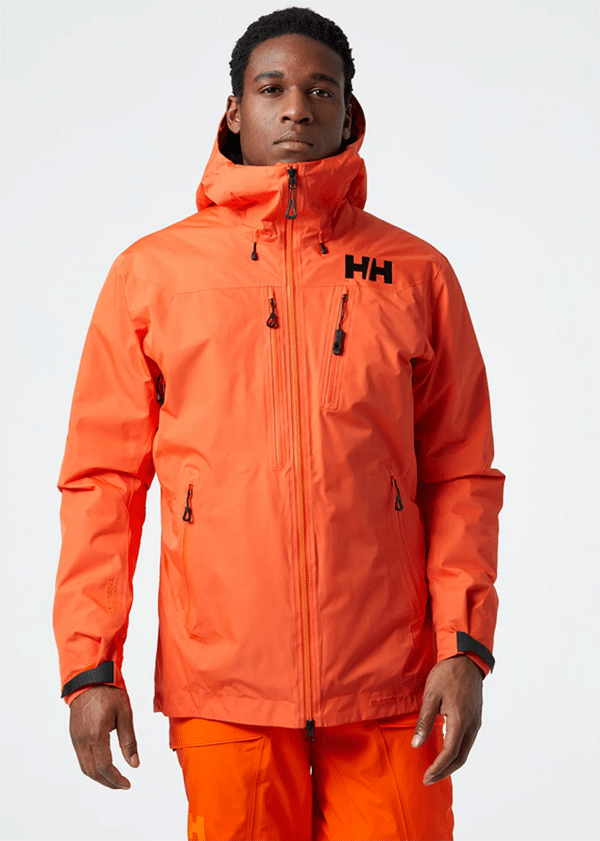 Enjoy an innovative combination of LIFA INFINITY PRO™ and warm LIFALOFT™ technology for maximum comfort and practicality.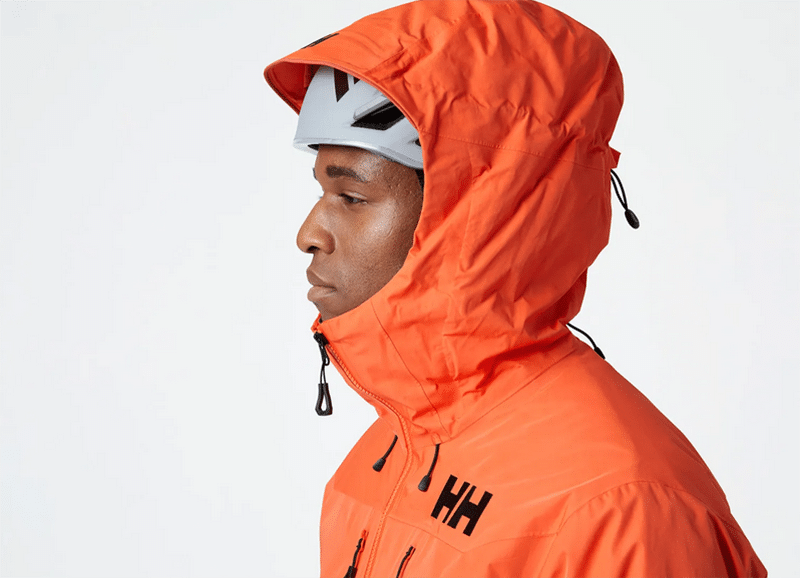 In fact, this particular article of professional-grade clothing was refined with the input of search-and-rescue teams.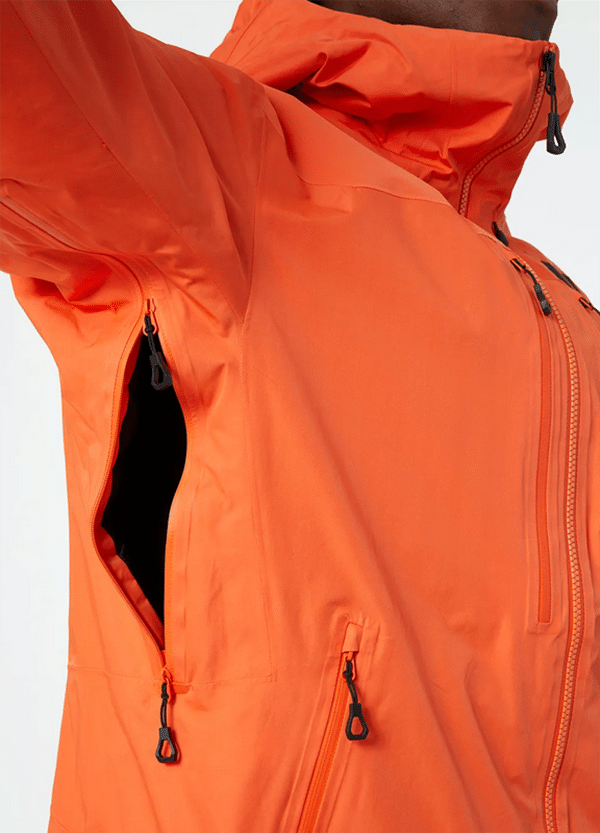 You can rest assured this award-winning ('Gear of the Year': Outside Magazine, 2022) winter jacket will armour you to take on very challenging conditions. Every detail has been scrutinised to manifest a truly groundbreaking design that's always mountain-ready.
1. MEN'S SIRDAL INSULATED JACKET (£110.00)
Finally for our men's jackets, this one features a well-insulated design, carefully shedding extra bulk from its planet-friendly construction (this one weighs in at just 500g) for an incredible warmth-to-weight ratio.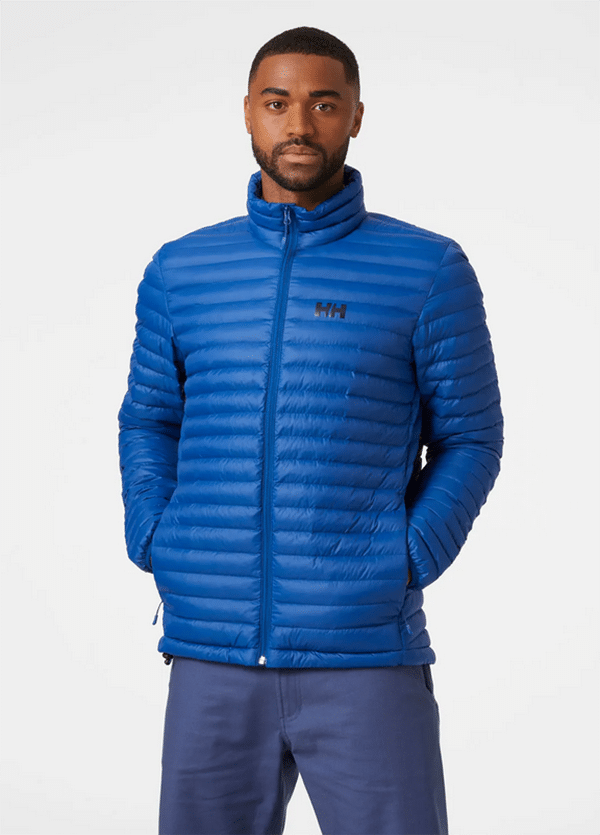 If you want to move fast and stay warm, this might just be the jacket for you – the Sirdal is built for high performance, with recycled ECOLoft™ Air SR Insulation and a relaxed-fit to enhance your abilities in ever-changing conditions.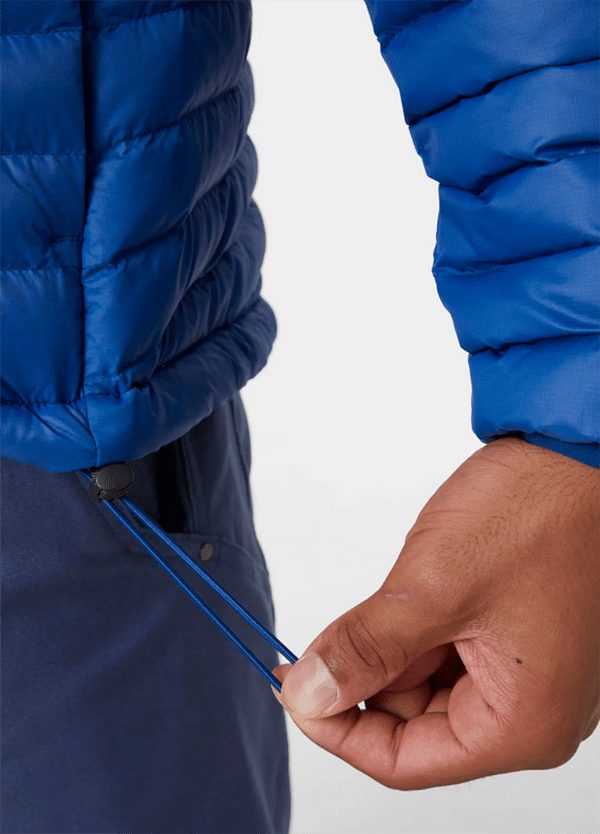 The synthetic insulation avoids clumping when wet and a few of the other subtle negatives we've come to associate with more traditional down fill.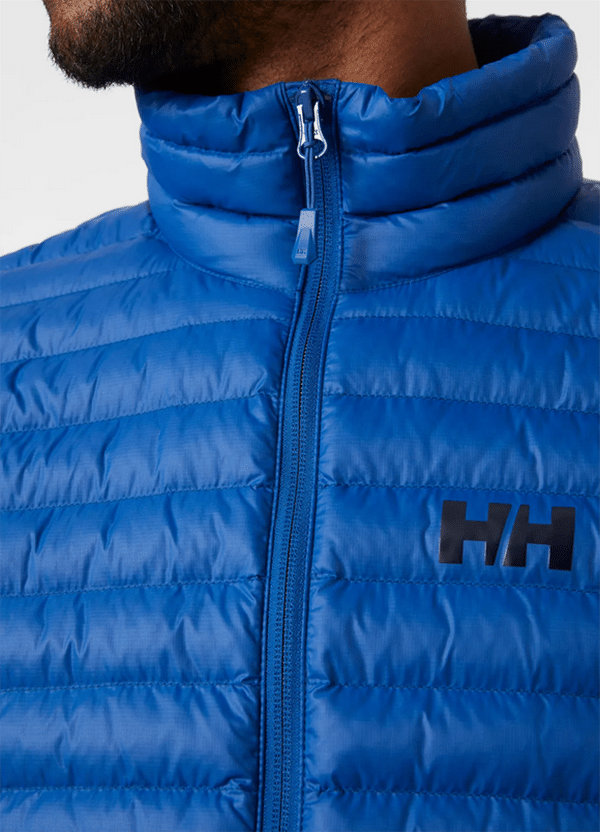 Also, the outer fabric – treated to have the usual PFC-free water repellent qualities – is ripstop and resilient.
Helly Hansen Hiking Jackets for Women
Perfect for adventure.
5. Helly Hansen Hiking Jackets: WOMEN'S ODIN MOUNTAIN INFINITY 3-LAYER SHELL JACKET
If Odin made outerwear it would take on the mountains like the Odin Mountain Infinity (weighing in at 570g) – this 3-layer shell jacket withstands deep powder and more challenging conditions on the upper slopes.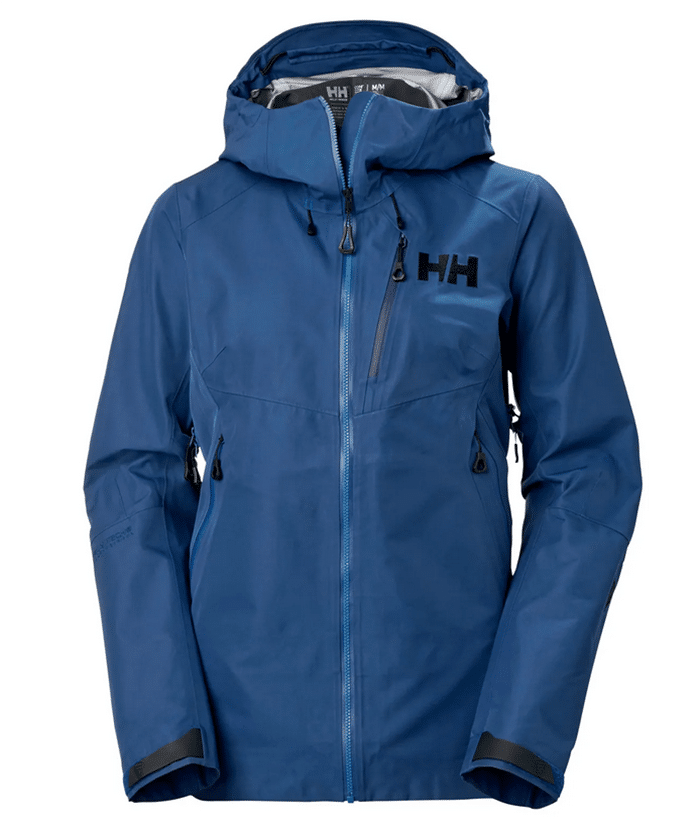 Updated to be more with planet-friendly, with LIFA INFINITY PRO™ technology, this jacket is best-worn in the backcountry by mountains specialists who need apparel that doesn't let them down.
High-output activities are no real test to the exceptional 3-layer fabric design, which is especially refined to be both waterproof and breathable, without relying on any harmful chemicals.
This is the ideal jacket for ski touring in snow-laden regions, but it's also suitable for any of your other hard-wearing lifestyle choices and high performance needs.
4. Helly Hansen Hiking Jackets: WOMEN'S PARAMOUNT SOFTSHELL VEST
This Women's Softshell Vest is designed for a life in motion, featuring a breathable and lightweight design (weighing just 360g) that ensures you won't overheat.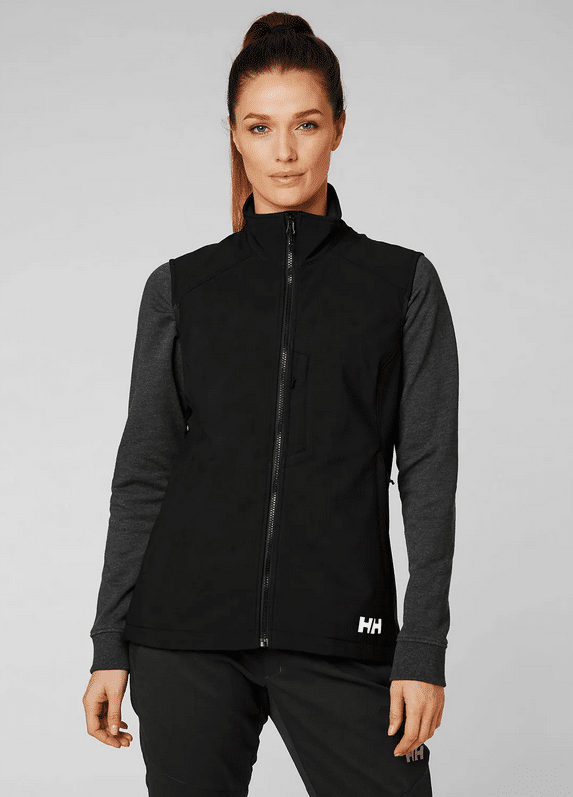 It's a highly versatile softshell vest with that coveted fleece backing to stave off unwanted chills as well.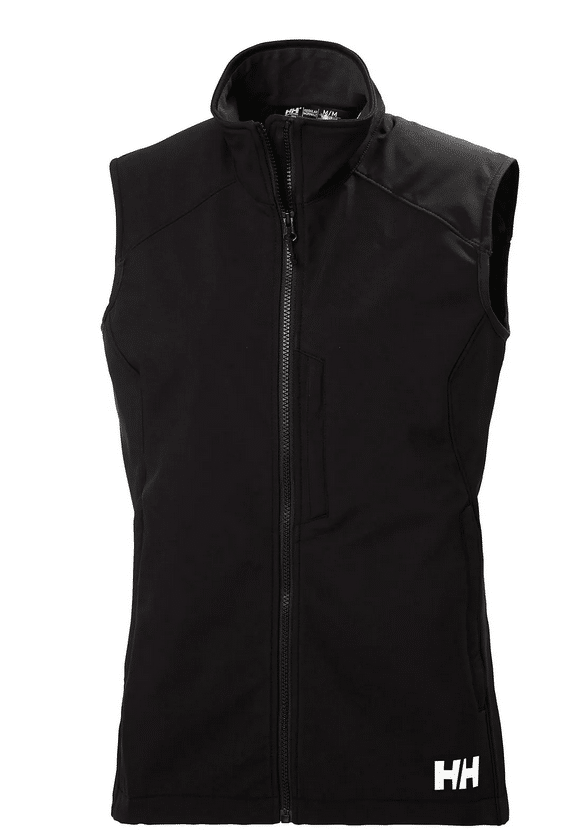 If that wasn't enough to suit your needs, we can assure you this jacket has been made responsibly, without cutting any corners or clambering for extra profits – Helly Hansen are holding strong for the environment with their certified bluesign® textile manufacturing process.
3. Helly Hansen Hiking Jackets: WOMEN'S RAPIDE WINDBREAKER JACKET
Love the outdoors, but hate to get wet? Wind and light showers are no match for the ingenuity incorporated into this lightweight windbreaker.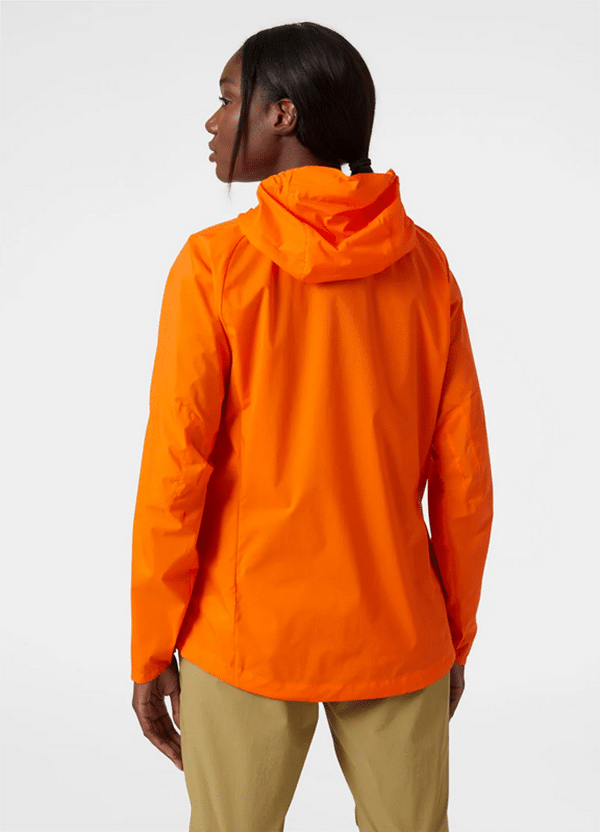 The Rapide will keep you dry and unburdened, weighing in at a meagre 190g, with ripstop fabric that doesn't mind a stumble or two on the trail. Of course, you'll be rocking the stylish HH printed logo (a 140 year throwback!) and enjoying the benefits of an adjustable hood and elastic cuffs attached to raglan sleeves, ensuring your movements aren't restricted.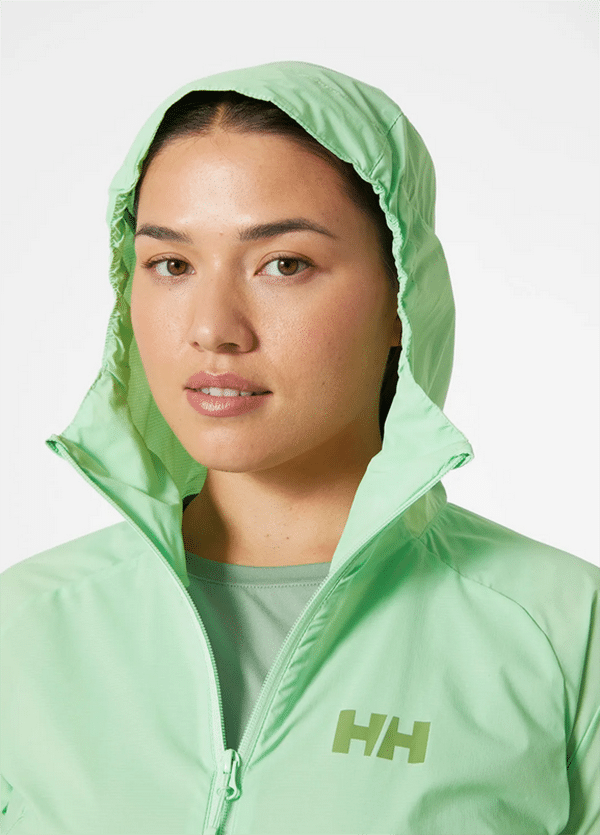 Smile at the rain, stomp in the puddles – this windbreaker has your back out there.
2. Helly Hansen Hiking Jackets: WOMEN'S PARAMOUNT HOODED SOFTSHELL JACKET
Next, let's take a closer look at this hooded softshell jacket. It's slightly heavier (550g), but still a highly versatile piece of outdoor apparel, with a fleece backing and the weather resistant qualities you've come to expect from Helly Hansen.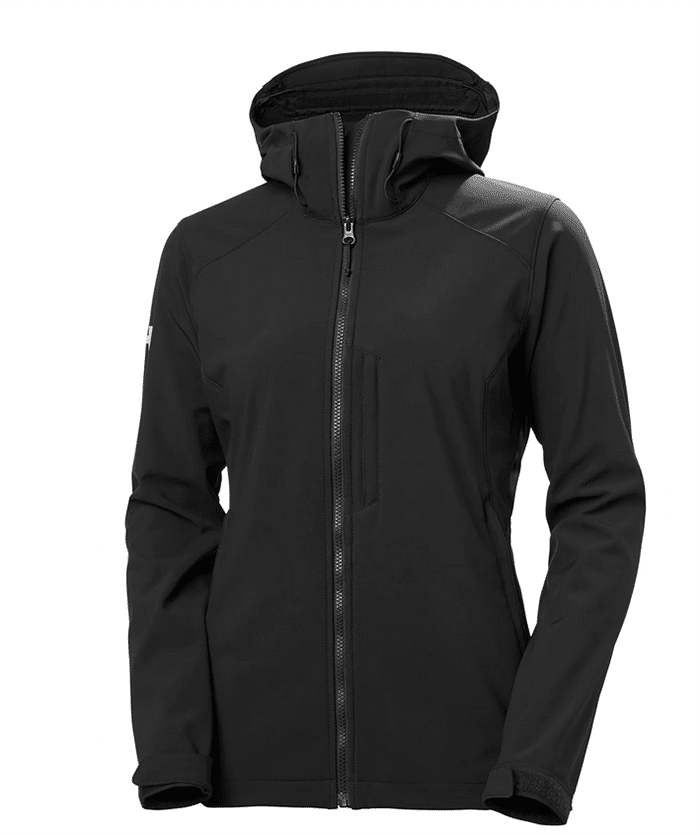 Stay warm and move freely in this multifunctional jacket, responsibly made with the usual certified bluesign® textile manufacturing. What's great about this particular option are a few of the added features that really serve you well in harsh weather.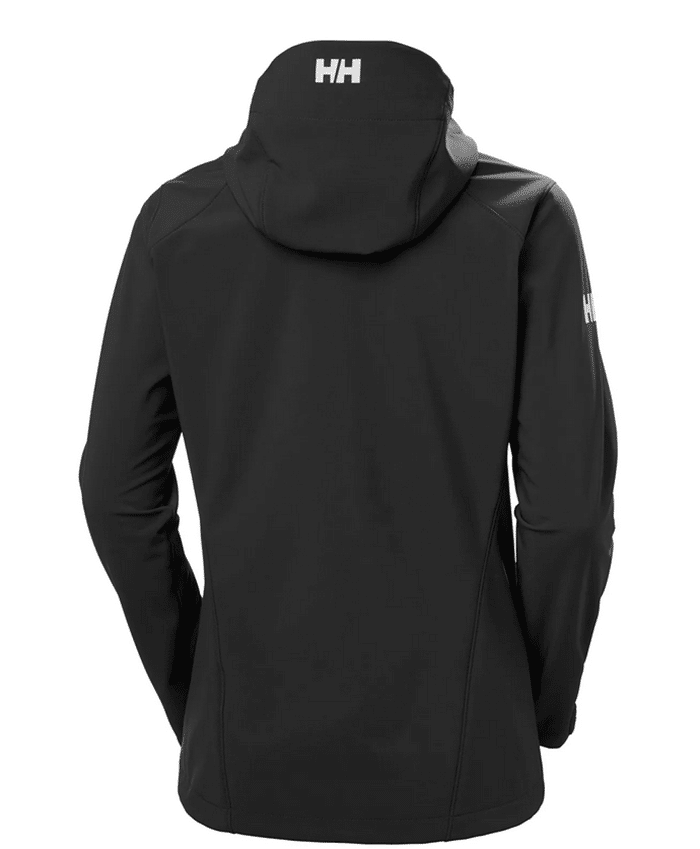 We're talking about the wind-repellent hood with adjustable cords, YKK® full front, hand, and chest pockets and a chin guard to partly armour you in a gust of chilled wind.
1. Helly Hansen Hiking Jackets: WOMEN'S LIFALOFT™ INSULATOR JACKET
Last up, we end our selection of unbeatable Helly Hansen hiking jackets with this 380g LifaLoft™ insulated high-performer. Expect more warmth and less weight to carry – a quirk provided by that highly compressible LifaLoft™ technology.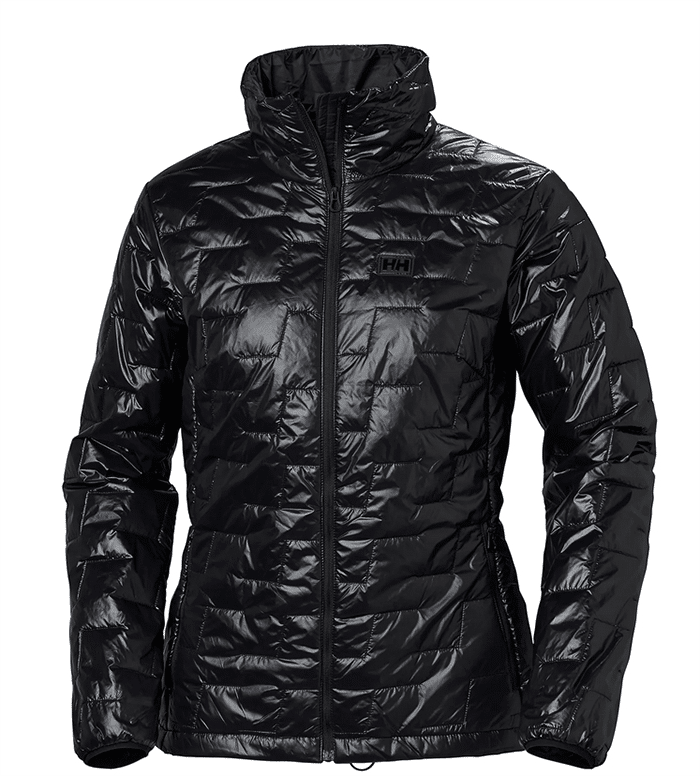 Stay snug and warm, while still retaining your freedom of movement, even when the trails turn against you. You can wear this alone on cooler days, but it also serve you well as a layer when the temperature drops.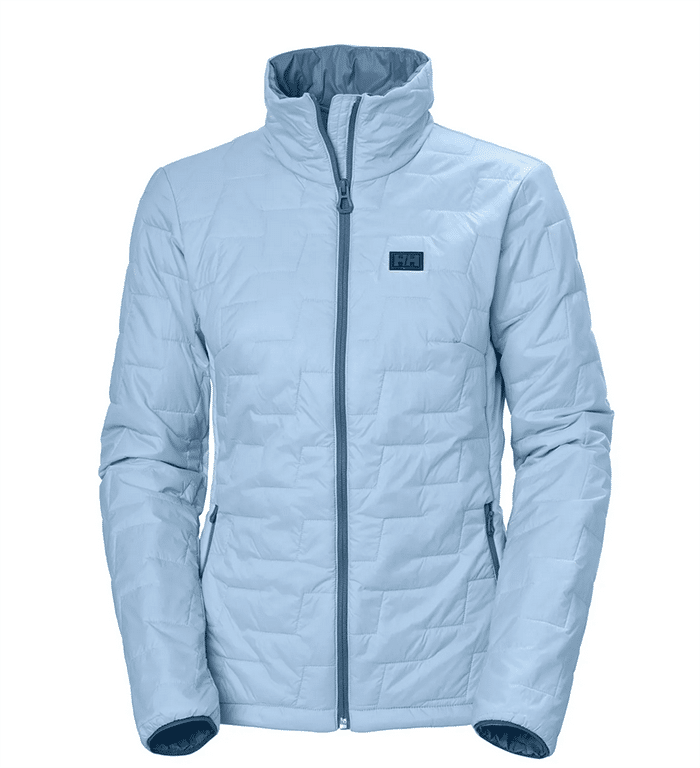 And yes, you guessed it – this jacket was made responsibly with that trademark bluesign® textile certification.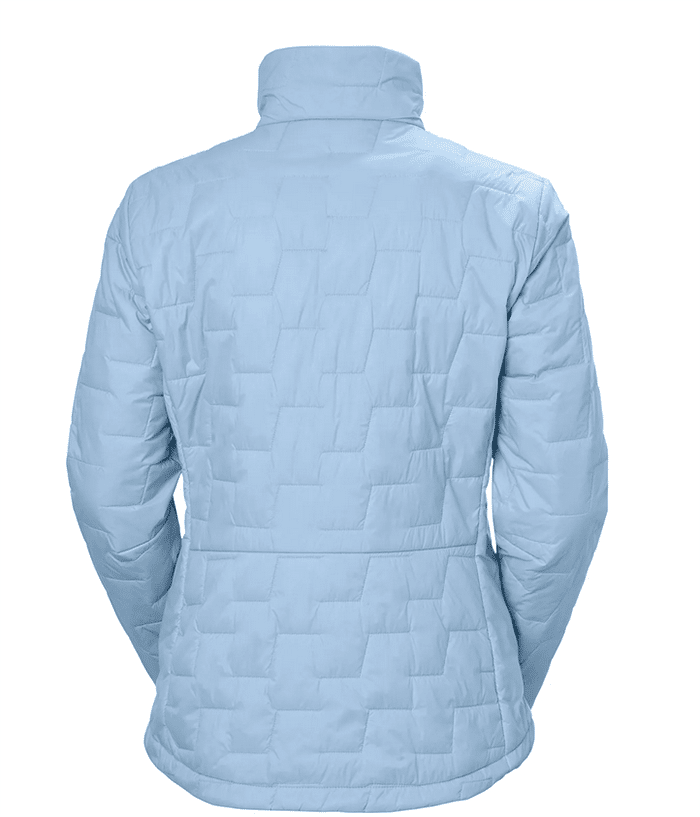 Wear the HH® LIFALOFT™ logo with pride on the front left chest and hit the trails in both style and full confidence, wholly prepared for whatever lies ahead.
Other Helly Hansen Gear