The Definitive History of the 4 Minute Mile (and Beyond)
The magic of the 4 minute mile! In a metric athletics world the mile is still raced, despite not being an Olympic distance.
London holds the Emsley Carr mile and Oslo boasts the Bislett Games with its iconic Dream Mile, which has produced 3 WR times, all by British runners. This article tells the full story of the journey to break the barrier of the 4 minute mile, a feat once thought impossible, and what followed subsequently in the field of athletic achievement.
The USA has always embraced the distance and can point to 4 WR times, one by the teenage prodigy, Jim Ryun.
The Roman legions marched many "mille passus" 1000 paces, which became the mile.
In Britain, the 220yard furlong, still used in horse racing today, was co-opted to give 8 furlongs to the mile ie 8x220yds = 1 mile = 4 x 440yds (4 laps of the track) = 1609metres. This conversion was recognised by the parliament of Elizabeth I in 1593.
In the C17th the aristocracy used to race their footmen in foot races! Mile racing in C18th and C19th became so popular with gamblers that runners turned professional.
Welcome to the definitive history of the 4 minute mile and beyond.
Walter George
In 1886, in front of a crowd of 20,000 at Lillie Bridge in west London, WALTER GEORGE (b1858) from Wiltshire set a mile time of 4:12 ¾, which stood for 29yrs. Walter even raced in the USA against their top miler.
After one close race both men collapsed unconscious! He was an advocate of on-the-spot training, his 100-Up routine, which focused on high knee lifts and springs, and he liked to finish with a brine bath.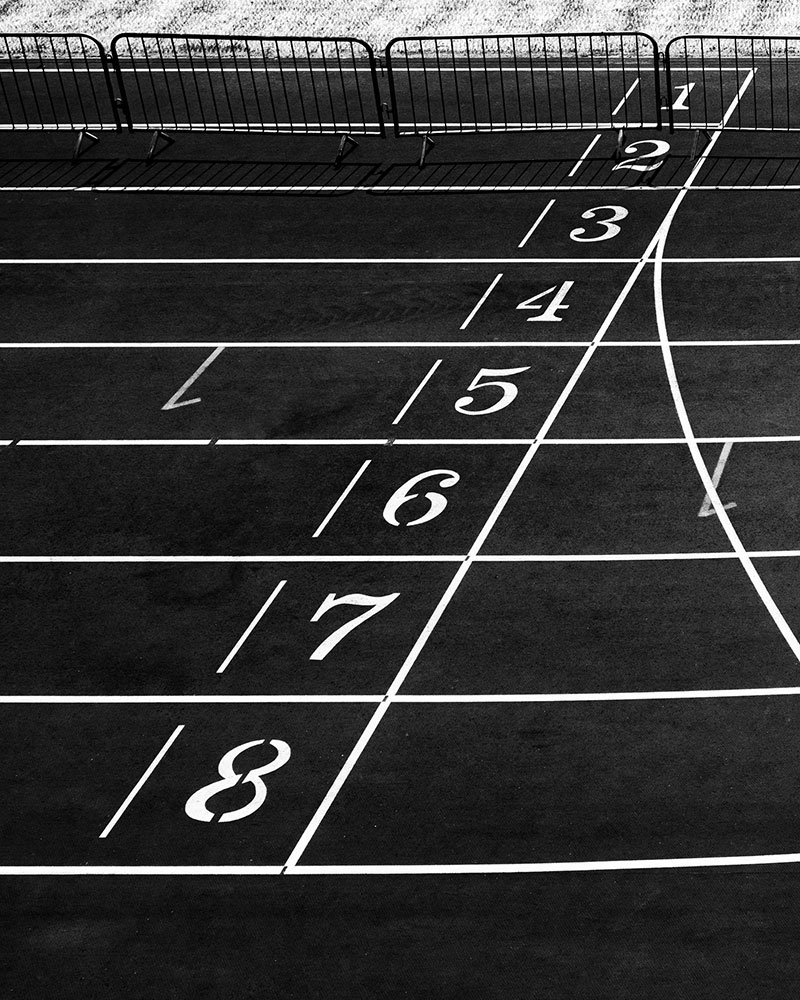 John Paul Jones
In 1912 the International Amateur Athletic Federation (IAAF) was established by 17 nations in Stockholm partly to ratify WRs. The following year JOHN PAUL JONES (b1890) from Cornell university set the first IAAF-ratified mile WR of 4:14.4, slower than George's time.
Norman Taber
In 1915, as zeppelins were dropping bombs on London, NORMAN TABER (b1891) from Brown university, benefiting from a 6 month period of specific mile training, used 3 pace-setters on handicaps to achieve a new genuine WR of 4:12.6 on the same fast Harvard track at Allston, Massachusetts.
Paavo Nurmi
"When you race against time, you don't have to sprint. Others can't hold the pace if it is steady and hard all the way through to the tape."
These words encapsulate the "even pace" strategy of the legendary PAAVO NURMI (b1897), the Flying Finn, the most famous athlete of the 1920s, who amassed 9 golds and 3 silvers in 3 Olympic Games. He ran with a stop-watch and his innovations included running in iron-clad boots.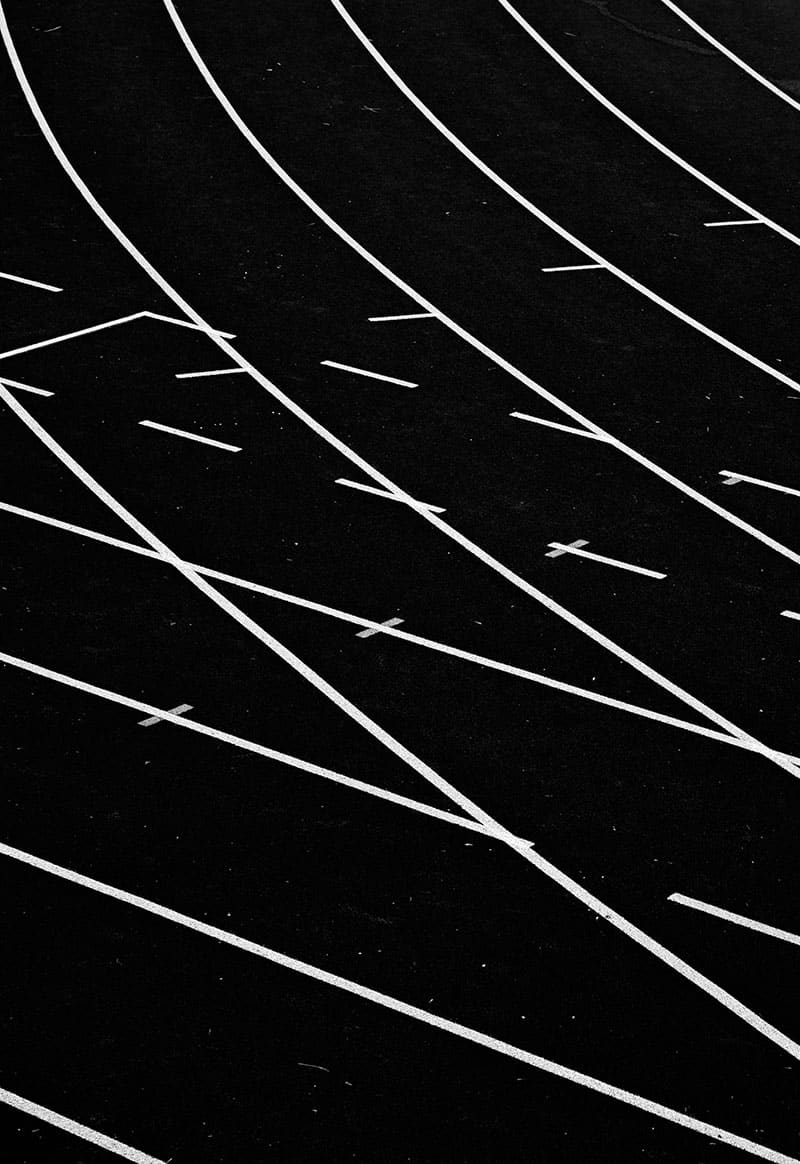 Paavo left school at 12 to earn money for the family, working as an errand boy, pushing heavy carts uphill, which toughened up his body.
As a teenager, he would X-country ski in winter and X-country run in summer. During military service he was allowed to run with a ruck-sack filled with sand on his back, whilst the other conscripts marched. Before a race he would say, "I'm going to run in a time of … and if someone else runs faster he'll win."
On the eve of his WR run in Stockholm in August 1923, Paavo predicted a time of 4:10. He ran each of the first 3 laps in 63secs, finishing with a 61.4 last lap to clock a new WR time of 4:10.4. He retired after a 14yr career in athletics, becoming a successful builder, although he did admit that he should have done more speedwork!
Jules Ladoumegue
In the 1930s, as fascism spread across Europe, 4 men held the Mile WR, which fell by 4secs. In 1931 a nervous Frenchman, JULES LADOUMEGUE (b1906), who could not eat on the day of the attempt in Paris, actually false-started. At the bell Jules was a second over Nurmi's time, but he accelerated to come home in a time of 4:09.2.
Jack Lovelock
The next 2 WR times were both achieved at Princeton university, New Jersey. Slight New Zealander, JACK LOVELOCK (b1910) (61kgs,169cms tall), a Rhodes scholar at Oxford university, was representing the Oxford-Cambridge team against Princeton-Cornell in July 1933.
Bonthron of the home university team had won the US intercollegiate 800m and 1500m races and, behind a fast pace, he pulled away with 300yds to go. Jack shortened his stride, picked up his cadence and hit the line 7 strides ahead of Bonthron.
He smashed the WR by 1.6secs lowering it to 4:07.6. 'Time' magazine called it the greatest mile race of all time.
3yrs later in Berlin, he took the Olympic gold medal in the 1500m. Sadly, after WW2 in New York City, he collapsed onto a railway line after a dizzy spell and was killed by a train at the age of 39yrs.
Glenn Cunningham
As a child, GLENN CUNNINGHAM (b1909) badly burned his legs in a kerosene explosion at school that killed his older brother. It took 2yrs before he could even walk again.
Glenn needed long warm-ups before a race and was often a slow starter. He was unsuited to high mileage so he relied heavily on interval training (220, 440, 660yds) and shadow-boxing.
He developed into the largest of the pre-1950 milers at 70kgs and 178cms tall and became known as the Kansas Ironman.
In June 1934 at Princeton, Bonthron stood on the start line with the other top American milers but they were no match for Glenn, who injected a fast third lap of 61secs into the race and held the lead to the tape in a WR time of 4:06.8.
Sydney Wooderson
London-born SYDNEY WOODERSON (b1914) did not look like an athlete. A short-sighted solicitor, Sydney was always described as little by the press and, often insultingly, as puny. A 16yr old Bannister watched him run saying, "he taught us that the brain and heart can be more important than the physique."
His training regime could be described as limited as his legal work took priority. Saturday was a rest day and on Sunday Sydney went on a long walk. Surprisingly for a public school X-country champion, he possessed a fast finishing kick feared by other milers, like Lovelock and Andersen.
When he broke the WR at London's Motspur Park in 1937, he overtook the runners on handicaps on the inside, including his younger brother, and delivered a 59.2secs last lap to clock a time of 4:06.4. One of the first to congratulate him was a 78yr old Walter George, who held the unofficial WR time in 1886.
Gunder Hagg
During WW2 in neutral Sweden, 2 talented athletes took 5secs off the WR, bringing it down to 4:01.4 in 1945. Incredibly, they each held the WR 3 times. They often ran against each other, dined together after a race and remained lifelong friends.
GUNDER HAGG (b1918) grew up in a remote mountainous region and developed a strong body core working with his father in a sawmill and later as a fireman and handyman. In winter, Gunder ran in deep snow and X-country skied from the age of 6.
In summer, he pole-vaulted and high jumped. He twice raced in Berlin and toured the USA twice, thus maintaining a diplomatic balance! He was a committed front runner and always tried to kill off the finishing kick of his great rival, Andersen, who liked to sit on his shoulder.
Arne Andersen – Attacking the 4 Minute Mile
ARNE ANDERSEN (b1917) hailed from the south of the country near Gothenburg. His grandfather was believed to be Sweden's strongest man.
Young Arne, a superb swimmer, loved to run and at teacher training college he found the time to train seriously. After a mile defeat to Gunder in 1941, he declared, "Hagg just flows along, I labour".
He decided to reconstruct his running style by tucking in his flapping arms and shortening his stride. He also introduced shorter, more intense work-outs.
These modifications led to a new WR in his home city of 4:02.6 in 1943. The following year in Malmo, in front of a crowd of 14,000, Arne lowered the time again, defeating Gunder, who also went under the old WR, clocking 4:01.6. Both men were moving closer to achieving the 4 minute mile.
In 1945, Gunder wrestled the WR back into his possession in a time of 4:01.4. At the finish line Arne discovered that he had run the race with a starter's gun cartridge trapped in his spikes. In 1946, both Swedes were banned from amateur athletics for accepting illegal payments, so Londoners in 1948 were deprived of the sight of watching these wonderful Nordic athletes at the Austerity Olympic Games.
In a remarkable post-script, on the day Bannister broke Hagg's WR, Gunder was stopped for speeding in Sweden. The traffic policeman told him that he was no longer the mile WR holder and let him off without a ticket!
Roger Bannister – Breaking the 4 Minute Mile Milestone
By 1954, the more optimistic mood surfacing in post-war Britain, encouraged by the imminent end of rationing and ignited by the coronation of Elizabeth II the preceding year, was buoyed by an event that took place on May 6th in Oxford.
ROGER BANNISTER (b1929), a junior doctor from St Mary's hospital, had arrived on the midday train from London with his Austrian coach, although Roger was largely self-taught, studying the mechanics of running obsessively.
Like many milers before him, he was a school X-country champion but never wore spikes until he "went up" to Oxford university at 17. In 1947 he won a mile race at White City in 4:30.
In his holidays he enjoyed mountaineering, climbing rock faces in Snowdonia, which allowed him to clear his mind within a physical activity.
Tall (187cms) and powerful, weighing 70kgs like Cunningham, he was making this attempt on the mile WR so early in the athletics season because his 2 great rivals, Wes Santee (USA) and John Landy (Australia), were close to breaking the 4 minute mile barrier themselves.
Roger had specifically earmarked this meeting between Oxford university and the Amateur Athletics Association at the Iffley Road cinder track. On a windy day 3000 spectators had gathered, including Harold Abrahams, the 100m Olympic gold medallist from 1924, immortalised in the "Chariots of Fire" film.
Chris Brasher, a steeplechaser, led the race through the first 2 laps in a time of 1:58. Chris Chataway, a 5000m specialist, took over the lead for the crucial third lap, which was completed in 62secs. Now Roger needed to run the last lap in 59secs.
"I drove on, impelled by a combination of fear and pride," he recalled. He leapt at the tape and collapsed onto the arms of his supporters. The time was announced as 3mins and … the words were drowned out by the roar of the crowd.
The new WR was 3:59.4 and Roger became an overnight international sensation, never to be forgotten. He would go on to become a revered neurologist and was knighted in 1975. Roger Bannister was the first human to break the 4 minute mile.
Coincidentally, on May 29th in Birmingham, Midlander Diane Leather became the first woman to break the 5mins barrier, running 4:59.6.
John Landy
46 days later in Turku, Nurmi's home town, JOHN LANDY (b1930) shocked Bannister by reducing the WR to 3:58.0. Later that year a worldwide radio audience of 100million heard Bannister gain a revenge of sorts by defeating the man from Melbourne at the Empire Games in Vancouver in the Miracle Mile.
Bannister lowered his Oxford time to 3:58.8 overtaking Landy, who front ran, in the home straight.
Derek Ibbotson
Huddersfield-born DEREK IBBOTSON (b1932) embodied the essence of Yorkshire grit, tough, determined and courageous. An ungainly runner, he always seemed on the verge of collapse but he reduced the WR to 3:57.2 in London in 1957.
Herb Elliott
The following year in Dublin, a remarkable Australian, HERB ELLIOTT (b1938) carved 2.7secs off the mile WR, slashing it to 3:54.5.He was only 20yrs old. Herb never lost a 1500m or mile race from 1957-61, capturing the Rome Olympic 1500m gold along the way.
Peter Snell
Yet within 4yrs a sturdy New Zealander, PETER SNELL (b1938), weighing 80kgs and blessed with 800m speed (gold in Rome) shaved 2 thin slices off the WR to 3:54.4 and 3:54.1 in1964, both times in his home country.
Michael Jazy
MICHEL JAZY (b1936) was born into a family of Polish coal miners, who emigrated to France after the Great War. A passionate footballer and talented long jumper, he was allowed to pursue athletics training during military service in the air force.
In June 1965, this elegant athlete with an electric finishing kick unbelievably broke 4 WRs (mile, 2miles, 3000m, 4x1500m relay).
Michel recorded his WR mile time of 3:53.6 beneath floodlights in Rennes.
Jim Ryun
Now the race for the 3:50 mile returns to the USA, to Kansas, where the Mid-Western farming state will produce a second WR holder, after Cunningham, called JIM RYUN (b1947), who will become the youngest member of a very elite club.
Jim says he ran because he couldn't do anything else. He was tall and gangly, 1cm taller than Bannister and 6kgs heavier.
He trained incredibly hard, driven on by a demanding coach. At the age of 16 he was running 110miles per week and one extreme session involved 40x440yds in 69secs each with 90secs rest. Jim admitted later that it was amazing that he didn't get injured.
At 17 he was the first high school boy to run under 4mins, clocking 3:59. At 18 he defeated Snell in a time of 3:55.3. At 19 he grabbed the WR with a run of 3:51.3, with a 56secs last lap, in Berkeley, California and he added the 800yds WR.
And at 20, in 1967, during the Summer of Love, again at Berkeley, Jim ran a phenomenal last lap of 53.7secs to lower his own WR to 3:51.1.
Like many younger sporting prodigies (viz tennis stars, Bjorn Borg and Martina Hingis), he grew disillusioned with the grind and retired early. However, Jim Ryun can justifiably claim to be the greatest teenage middle distance runner of all time.
Filbert Bayi
The 1960s witnessed the emergence of great African runners onto the world stage. Ethiopian Abebe Bikila won the 1960 Olympic marathon barefoot in WR time. At the 1968 Mexico City Olympic Games (altitude of 2250m), the 1500m, 5000m and 10000m races were all won by Africans.
In Tanzania, a young FILBERT BAYI (b1953) was running 8miles a day, to and from school at an altitude of1550m.
He felt that the mile seemed to be run as a slow race with a fast finish. Aged 21 in 1975 in Kingston, Jamaica, Filbert led from gun to tape in the Miracle Mile. Ahead by 20yds after an opening lap of 57secs, he managed to complete the last lap in 56secs to capture the WR by one tenth of a second in 3:51.0.
John Walker
Unfortunately for Bayi, his WR only existed for 8weeks as New Zealander JOHN WALKER (b1952), identifiable by his trademark long blond hair, brought the time down to 3:49.4 in Gothenburg. John was not even the best runner in his school. He was an all-rounder with a preference for rugby and tennis and he only took up running seriously at the age of 18, the antithesis of Ryun.
He concentrated on high tempo, long distance training, usually over 10miles, running every mile above a minimum speed with no slowing. In the footsteps of Nurmi, Lovelock, Elliott and Snell, he later secured the Olympic 1500m title.
Steve Ovett
At the end of the 1970s, 2 British athletes emerged, born one year apart, whose intense, spiky rivalry transcended their sport, although they rarely raced each other in their quest for WRs.
In the 1980 Olympic Games they took gold medals in each other's favoured races in Moscow. STEVE OVETT (b1955) from Brighton, a natural racer, could compete across a wide range of distances.
An U15 English schools 400m champion, he later won the Dartford half marathon. To build up his aerobic endurance, he would run 120miles weekly, including 10mile runs along the South Downs.
Steve participated in road and X-country races, undertook altitude training in the Alps and the Californian Sierra Nevadas and every spring he tackled the Merthyr Mawr sand dunes in South Wales. Fast interval training revolved around 300m and 600m blocks.
Sebastian Coe
SEBASTIAN COE (b1956) was the shorter and lighter of the 2 men. He trained in Sheffield, on the eastern flank of the Pennines, guided by his father. The emphasis was placed on speedwork. Seb would run blocks of 200m, getting faster every time (29 to 25secs) with shorter rests.
He only ran 60-75miles a week (5:15 to 5:30secs per mile) but at 16 he had won the English schools 3000m.
In 1979 Coe shocked the world in the Oslo Dream Mile, when he decisively beat several faster milers, including Walker, in a WR time of 3:49.0.
In the Dream Mile the following year, Ovett lowered the time to 3:48.8 with a 19yr old Steve Cram a distant second. Amazingly, in 1981, in the space of 9 days, the mile WR changed 3 times.
On August 19th in the Zurich Weltklasse, paced by the American Tom Byers, who had won the Dream Mile that year, Coe took back the WR in a time of 3:48.53.
On August 26th in Koblenz, Ovett, running almost the same lap times as Coe, became the mile WR holder again in 3:48.40. On August 28th in the Brussels Golden Mile, again paced by Byers, Coe delivered a blistering final kick to axe over a second off the old time to register a new WR of 3:47.33. After all, he did hold the 800m WR for 16yrs!
Steve Cram
STEVE CRAM (b1960) occupied a front row seat to observe the rivalry between Coe and Ovett. Such was their dominance that this Tynesider, known as the Jarrow Arrow, actually considered taking up German nationality as his mother was German.
He began running at 10, by 15 he trained every day and at 19 he ran in the 1980 Olympic 1500m final behind Coe (1st) and Ovett (3rd), finishing 8th out of 9. This tall elegant athlete, endowed with an effortless acceleration, trained with the emphasis on speed endurance, especially in spring.
During winter Steve would run about 70miles weekly, including a long Sunday slog of 12miles and easy 5 milers in the mornings and short uphill surges in the evenings.
In the 1985 Oslo Dream Mile, he lined up with Coe and Walker. After laps of 57, 57 and 59secs he forged into the lead and burnt off Coe's challenge with a powerful surge to set a new WR of 3:46.32 with a 53secs final lap.
He would go on to win the next 3 Dream Miles and, 35yrs later, Steve Cram remains the fastest European miler ever! Today he is a much respected athletics commentator for the BBC.
Noureddine Morceli
In the 1990s world attention was drawn to the NW corner of Africa, where an Algerian and a Moroccan, born only 240miles apart along the Mediterranean coast, were assaulting the middle distance record books.
NOUREDDINE MORCELI (b1970) from Algeria was inspired to run by an older brother, an Olympic 1500m athlete, who later became his coach. Self-assured and very patriotic, Noureddine chased WRs not medals. He said, "I run to be known as the greatest, the greatest of all time."
As an ambitious 18yr old, he attended Riverside Community College in California for 2yrs to benefit from its excellent facilities. In 1993 he made 3 attempts on the mile WR in 9 days.
He ran 3:46.79 in Berlin and 3:47.30 in Brussels and then in Rieti, north of Rome, he escaped from the field to win by 11secs in a new WR of 3:44.39, knocking almost 2secs off Cram's time. He would gain the 1500m WR in 1995 and in the 1996 Olympics he would secure the 1500m gold medal with strong front running after a young El Guerrouj fell.
Hitcham El Guerrouj
It is incredible to think that the current WR for the mile was set in 1999 in Rome by the Moroccan HITCHAM EL GUERROUJ (b1974), who also still holds the 1500m WR of 3:26.00.
Among the large field was the young Kenyan, Noah Ngeny (1978), and one of the pace-makers was an Olympic 800m champion. The pace was electric with opening laps of 55 and 56secs. Hitcham took the lead at the bell with Ngeny only a few strides behind him.
On the finishing straight the Kenyan closed to his shoulder. Both athletes crossed the line under the old WR! El Guerrouj ran 3:43.13; Ngeny 3:43.40.
Ngeny would avenge the defeat the following year at the Sydney 2000 Olympics, taking the 1500m gold ahead of El Guerrouj in another very tight finish. Ngeny's career was cut short by a car crash.
On his third attempt El Guerrouj finally captured the elusive 1500m crown at the Athens 2004 Olympics and, to confirm his greatness further, he also won the 5000m.
This special athlete, like many of his predecessors, developed from a X-country background but, like Coe, he eschewed high mileage in favour of high tempo training (4x2000m in 5:10 with 2mins recovery; 6x1000m in 2:30 with 2mins recovery).
He joined an altitude training camp at 1650m in the Atlas Mts every year and liked to hurdle, long jump and lift light weights.
Sifan Hassan
The woman's mile WR was lowered to 4:12.33 in 2019 by SIFAN HASSAN (b1993), who runs for the Netherlands, where she arrived as an Ethiopian refugee at the age of 15. She is 170cms tall but only weighs 49kgs.
Her time equals the time of Taber set in 1915. El Guerrouj is about 11% quicker than Hassan (16.1mph v 14.3mph).
THE 4 MINUTE MILE – SYNOPSIS
23 athletes have held the mile WR since IAAF ratification in 1913 over 86yrs. Times have plummeted from 14.4secs above the 4mins barrier to 16.87secs below it, a drop of over 12%.
Roughly one second was knocked off the WR every 3yrs. As the mile is an imperial distance, it's not surprising to see that 15 of the milers were English speakers.
The 4 Minute Mile – Athlete Origins
| | |
| --- | --- |
| Country | Number |
| UK | 6 |
| NZ/Australia | 5 (3 + 2) |
| USA | 4 |
| Scandinavia (Sweden/Finland) | 3 (2 + 1) |
| Africa (North/East) | 3 (2 + 1) |
| France | 2 |
Only 6 men have held the WR more than once:-
x2 Snell, Ryun, Ovett
x3 Hagg, Andersen, Coe
One fact alone confirms the heavy toll that middle distance running puts on the body.
The average age when runners break the mile WR is only 23yrs. 15 were aged 22 to 24yrs and only Jazy was older than 25yrs. Ryun was a 19yr old teenager and Elliott was 20.
Many spent their late twenties plagued by ankle and knee injuries (Walker, Coe, Ovett, Cram) although some, like Bannister and Ryun, lost motivation. Yet marathon runners often peak in their thirties.
Q) When running the 4 minute mile, is there a characteristic miler physique?
Unlike swimmers and basketball players, being tall does not appear to be an advantage.
The average miler height was 178cms (5ft 10ins) with Wooderson shortest at 168cms and Ryun (188cms) and Bannister (187cms) the tallest. The 7 pre-war record holders were shorter averaging 173cms (5ft 8ins) whereas the 14 post-war milers average 181cms (5ft 11ins).
Yet there is not a obvious upward trend as the 2 North Africans were shorter than the 4 milers from the 1950s.
However, as with endurance cyclists, low weight is essential. The overall average weight was only 65kgs (10st 3lbs) with the pre-war runners weighing a mere 61kgs (9st 8lbs) and the post-war group weighing 67kgs (10st 8lbs).
Bannister was always portrayed as a tall powerful athlete but he only hit the scales at 70kgs (11st).
It would seem that milers generally have lean smaller frames, low body fat and comparatively short torsos in comparison with their legs.
Man is better suited to longer distances. Within the animal kingdom, we are feeble sprinters.
Usain Bolt (100m at 23mph with 27mph maximum) would lose out in a sprint with a grizzly bear. Hippos can outrun most humans. Cheetahs almost reach 70mph. But Neolithic hunter-gatherers would pursue herds of mammoth all day. We are tortoises not hares!
THE 4 MINUTE MILE – FINAL COMMENT
Elite athletes possess the motivation to train relentlessly, day after day, in all weathers. Olympic decathlete Daley Thompson would train on Christmas Day because he felt his 2 German rivals wouldn't!
They return to competition, time after time, after injuries and setbacks. They can be pushed, blocked or spiked in races, which is why WR attempts are carefully orchestrated with pace-makers to increase speed and stretch out the field.
It is unsurprising that Olympic and World Championship times usually fall well short of WR times.
Athletes must confront press criticism of their performances and live with the constant spectre of drug abuse hovering above them.
The female WRs for 400m and 800m were set behind the Iron Curtain in East Germany and Czechoslovakia before 1986! Nor are athletes immune from geopolitical fallout.
During the Cold War, different countries withdrew from the 1980 (Moscow) and 1984 (Los Angeles) Olympic Games according to which superpower's sphere of influence they resided in. Mental strength is clearly almost as important as physical prowess.
Feeling inspired by the rich history of the 4 minute mile? Check out these running quotes and improve your endurance and engine with these leg exercises and leg workouts.
Learn more about Jesse Owens.