Best Garmin Watches for Outdoor Fitness, Training and Adventure
Check out our best Garmin Watches for outdoor fitness.
These are for everyone that loves to adventure, travel and experience the great wild places of the world.
One essential piece of kit for outdoor athletes, from trail runners to triathletes, is a durable watch that can withstand whatever the weather throws at it.
Garmin watches are specifically designed and engineered internally to work perfectly in tough conditions.
They help to refine your training methods and track the distances you travel through wild landscapes, strapped to you at all times while your pursue untravelled terrain.
Apps like Strava also combine with in-built GPS navigation technology to ensure you have a wearable log of your adventures – wherever they might take you. Activity tracking has become an important requirement of many athletes training regimes.
With integrated heart rate monitors and many other real-time functions, it's no wonder Garmin products have seen such popularity in a range of markets, including those generated by the automotive, marine and outdoor fitness industries.
Garmin (formerly known as ProNav) is headquartered in the humid city of Olathe, Kansas – founded back in 1989 by electrical engineers Gary Burrell and Min Kao.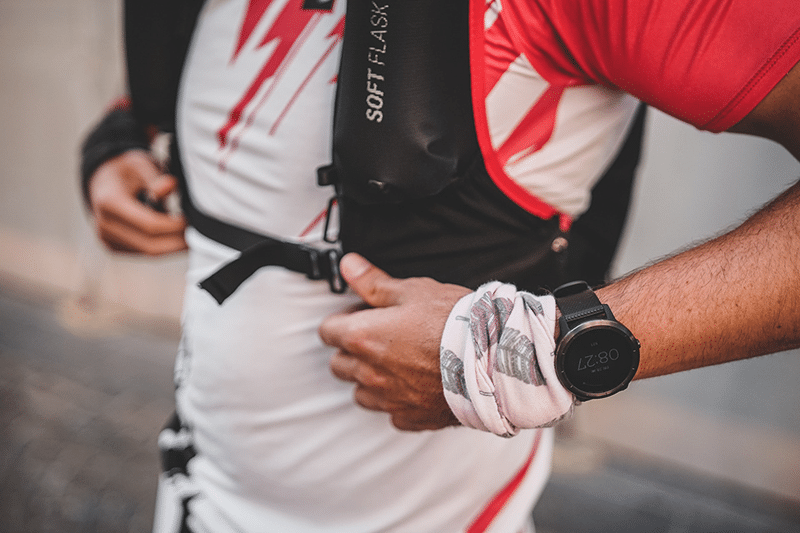 The company is now incorporated (as you'd expect from a leading watch brand) in Swiss wine country, on the upper meanders of the Rhine River, and continues to be an enduring purveyor of high-quality wearable technology ,from the town of Schaffhausen.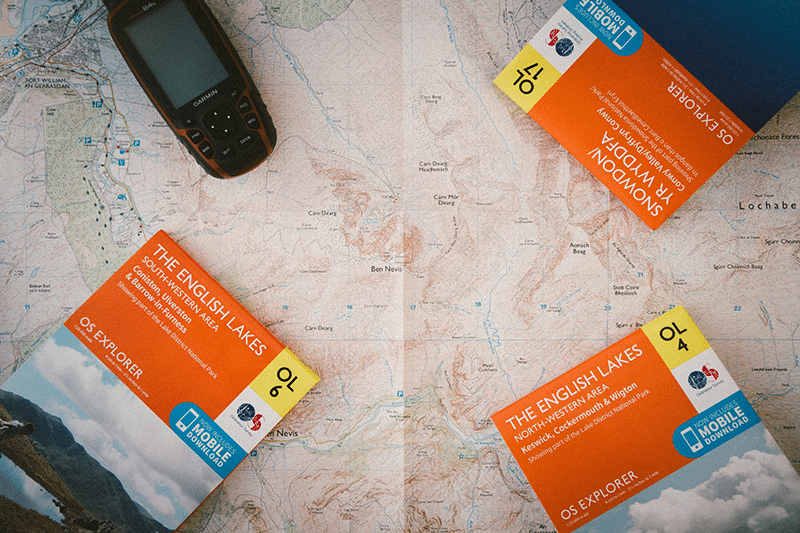 They still specialise in activity tracking GPS technology – only now they have no shortage of competition from other all-purpose smartwatch brands, like Apple and Fitbit.
Best Garmin Watches for Outdoor Fitness, Training and Adventure
In this article, we've selected a few stand out models from our friends at Rogue Fitness to bring you our pick of the best Garmin Watches for outdoor Fitness, training and adventure Lifestyle:
5. Garmin Venu 2S Fitness
Packed into a smaller case than your standard 45mm Venu 2, the 2S comes equipped with the same advanced health monitor (as you might expect), combined with other intuitive fitness features to compliment your active lifestyle.
This model is available in multiple colours, with a reinforced polymer case and durable Gorilla Glass 3 lens. So, you don't have to worry too much about scratches or cracks from inevitable stumbles.
The strap is made from silicone for added comfort and the bezel gleams with stainless steel. You can track your activities via the 360×360 pixel AMOLED display and reap the benefits of Bluetooth/Wi-Fi connectivity to keep your followers up to date.
One added benefit is the up to 10 day battery life (in smartwatch mode) and touchscreen access, enabling you flick through various features and settings in seconds.
This is a great option for anyone looking for an uncomplicated yet versatile timepiece. Hardened athletes and micro-adventurers will be kept busy by a customisable array of health-centric programs, from on-screen workout animations to sleep and stress monitoring.
And, if you ever rush out without your phone, the 2S doubles as a handheld device, with smart notifications, music storage and contactless capabilities using Garmin Pay.
4. Garmin Tactix Delta Smartwatch
Introducing Garmin's latest tactical GPS smartwatch – honed to meet U.S. military standards, with shock, thermal and water resistance. You can tell from the Delta's simplistic blacked-out design that they've taken a no-frills approach with this one.
It's clean. Minimalist. Again, wrapped in a silicone band and sealed in a scratch-resistant sapphire lens that's also domed.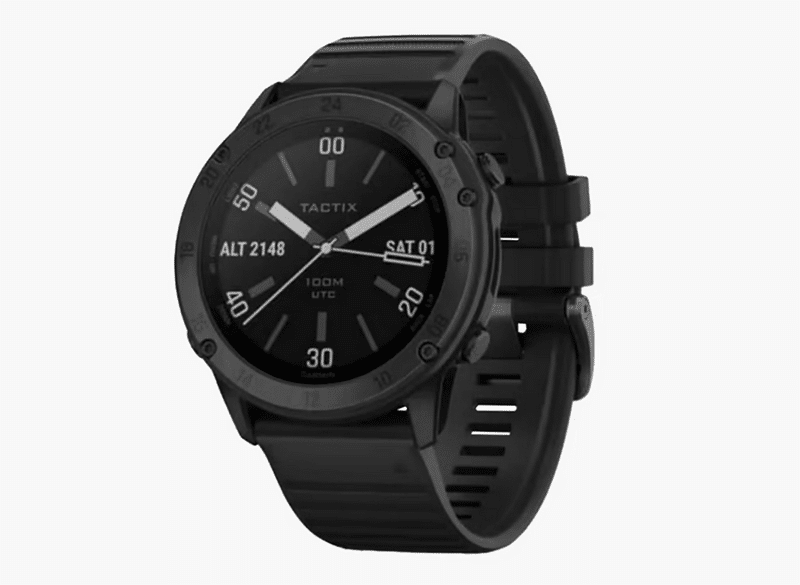 The black bezel is DLC-coated steel and the rear is steel too (PVD-coated).
In case you can't tell, we love the construction of this particular model. The Delta comes with a high price tag, but earns its chops in hard environments, fitted with a wealth of tactical-specific functions.
We're talking night vision compatibility, dual grid coordinates and even high-tech security measures, like stealth mode. It isn't just suited for military operations though.
The Delta comes with specialised training programs and pre-loaded profiles to tantalise trail runners, swimmers, hikers, surfers… pretty much anyone who gets a kick out of extreme sports.
3. Garmin Forerunner 945 LTE
Easy to use. Easy to read. Easy to love.
The Garmin Forerunner offers peace of mind and total convenience to any wearer who can't be done with unasked-for complications.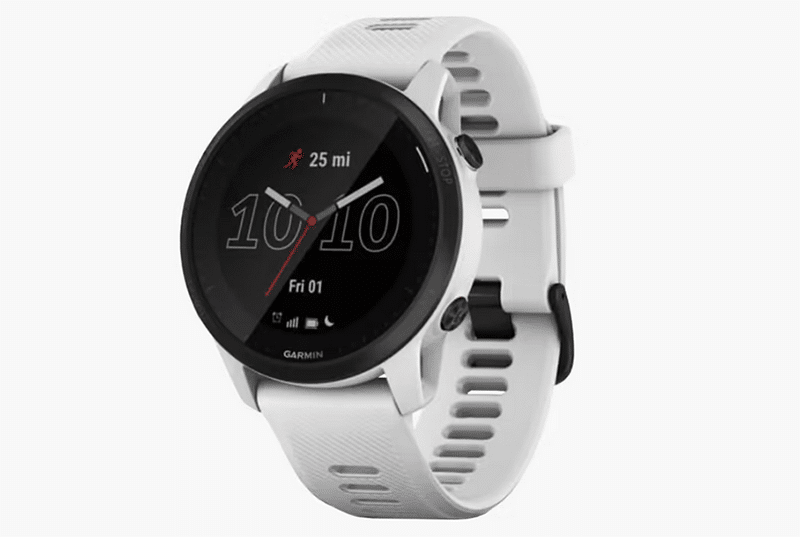 This model is bolstered by great connectivity and an LTE option, enabling you to leave your phone at phone and still hold onto important tracking features, like spectator messaging and live event sharing.
This GPS beauty is energy-efficient, comfortable and lightweight. Built to be worn in all aspects of an active lifestyle, from your early plunge into a freshwater lake, to an evening hike on an untrodden trail.
The Gorilla Glass lens forgives any missteps and the silicone band prevents any irritancy. You'll also benefit from a wealth of specialised training apps, including Running Dynamics and Cycling Power.
2. Garmin Watches for Outdoor Fitness – Instinct
Another Tactical Edition smartwatch with military-grade functions – though this one is considerably cheaper than the Delta we picked out above. The Instinct is durable and energy-efficient.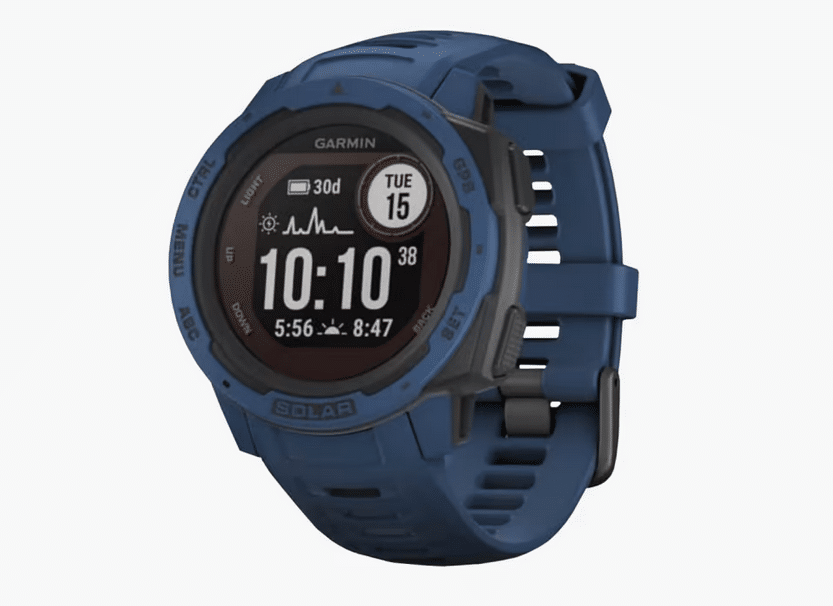 It combines those aforementioned tac-specific functions (including Night Vision Compatibility Mode) with the lens-condensed capabilities you'd expect from an outdoorsy smartwatch.
The Instinct is pre-loaded with workout apps to assist your training and includes the staple features you come to expect from Garmin designs – everything from heart rate to sleep or altitude monitoring.
One bonus is that this model not only connects with GPS, but also utilises other global navigation systems (like Galileo), in case you whisk your wearable device into a less hospitable environment.
This model is displayed in Tan, although other colour options do appear in the order menu.
1. Garmin Fenix 6x Sapphire Smartwatch
Finally, we've come to the stunning 6X Sapphire Fenix in an expanded 51mm case. They call it the 'ultimate multi-sport GPS smartwatch' – and it's hard to argue with that.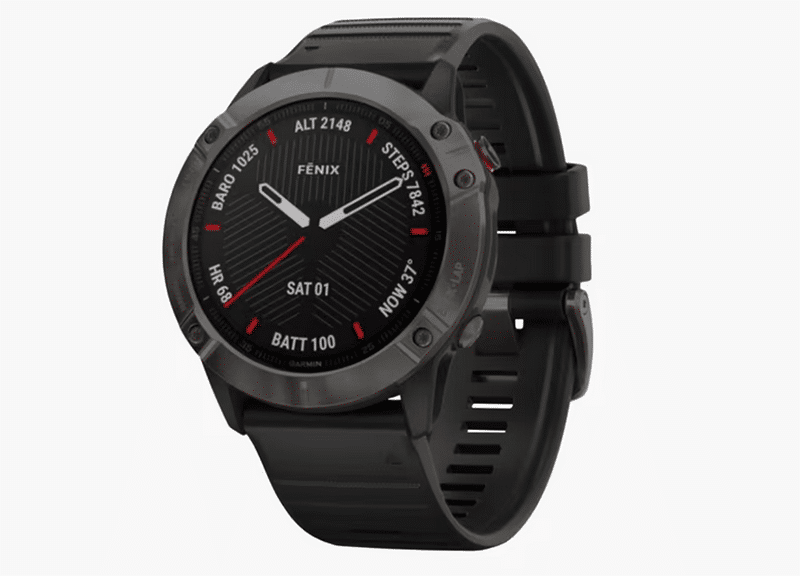 In this watch, functionality has been optimised for adventure seekers from all pursuits. We're talking to you: runners, skiers, swimmers… You'll be happy to learn the rugged U.S. military-grade Fenix is shock, thermal and water resistant.
And the 1.4" display is easy to read and always on – it's also 36% larger than all other previous Fenix models! Then you have to factor in the Sapphire edition DLC (Diamond-like Carbon) steel bezel and sapphire lens, which is scratch-resistant too.
There's plenty of positive things to say about this all-purpose smartwatch and we didn't even get to the impressive 80 day battery life (on saver mode).
To wrap this up – this particular Fenix is one of our favourite models from Garmin. It's durable, filled with a variety of specialised training programs and performance metrics, and sacrifices nothing in terms of stripped-back, blackened style.
Improve your kit for adventures with the best offerings from the UK, USA and Scandinavia.