Best North American Outdoor Clothing Companies (USA)
Welcome to our pick of the best North American Outdoor Clothing Companies (USA).
It follows that developed regions, closely associated with adventure, would likely produce the most competitive outdoor clothing companies.
In North America, the great expanses of tall forests, arid mesquite-spotted deserts and heady coastal metropolises have long stoked the hopes and ambitions of avid travellers.
Best sales deals for outdoor clothing
From that rafting vagabond and banished Romantic called Huckleberry Finn, to those roving alcohol-fuelled city hoppers of the Beat Generation – this continent is a land of endless skies and unsmiling frontiers.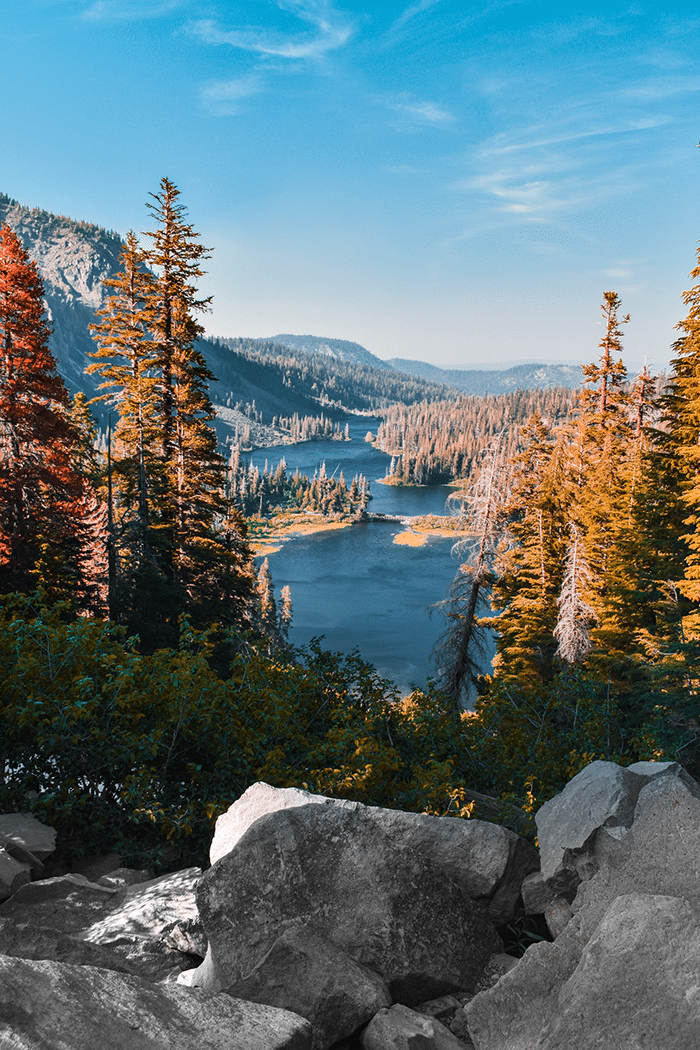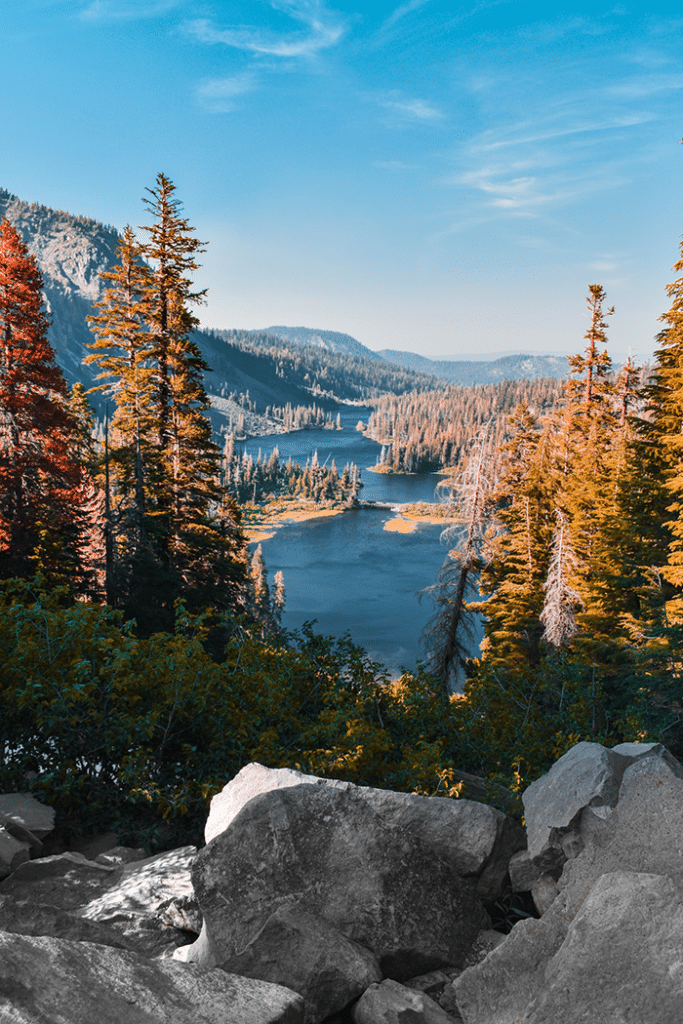 Only the brave and well-prepared can survive in the barren red-rock landscapes and gushing canyons, immortalised by writers and poets over time, like John Muir, or Jack London.
So, whether you're venturing out into the Great White North, or riding monstrous rapids into the Grand Canyon's gullet, you'll need the most durable and element-tested techwear clothing on offer.
In this article, we'll examine a few innovative North American clothing companies and take a look at a selection of eminent and highly functional designs, which are worthy of the vast outdoors.
Best North American Outdoor Clothing Companies (USA)
This is our pick (in no particular order) of the 10 Best American Outdoor Clothing Companies:
Cotopaxi (Salt Lake City, Utah)
The ethos of this company is as simple as it gets: 'Do Good'. And these two words extend into every aspect of what this brand represents. Sustainable product design. B Corp-certified.
Determined to funnel 1% revenue into poverty prevention and community development. They have also given 42 grants out across six different focus countries.
Check out these Cotopaxi insulated jackets
Their namesake, Cotopaxi, is an active stratovolcano in the Ecuadorian Andes – sacred to the local indigenous communities, which was chosen by founder Davis Smith, who grew up in Latin America and spent years in Ecuador, roaming and camping in Cotopaxi National Park.
Outerknown (Culver City, California)
The brainchild of designer John Moore and champion American surfer Kelly Slater, this ethical clothing brand leads with a strong ethos focused on environmentalism.
All their materials stand the test of time and their methods of production meet the most stringent standards to protect this planet's natural resources.
You can get a quick sense of the discipline behind this brand – their first clothing collection never reached the public due to a lack of partners who were willing to meet their ambitious levels of sustainability.
Best USA Camping Equipment Brands
To give you an example: Outerknown high-performance trunks are made from 100% renewable or recycled fibres.
Patagonia (Ventura, California)
You might've expected to see this name on our lists again – Patagonia are industry-leaders and part of the sustainable apparel coalition, rejecting fast fashion in favour of high-quality, durable products.
They even discourage customers from buying too many of their items! You won't find many American clothing companies so wholeheartedly committed to their principles.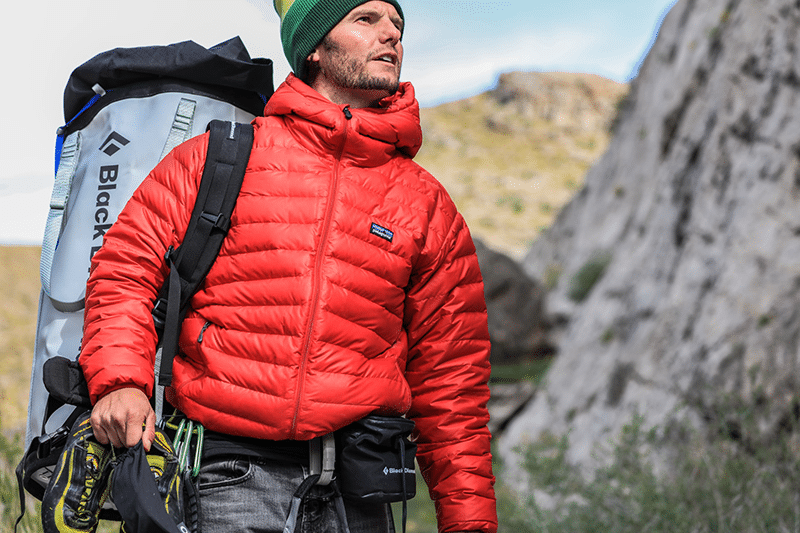 And, ironically, that's part of the reason for Patagonia's worldwide success. Founded by Yvon Chouinard, in 1973, this brand has now opened stores across 5 continents and has long represented a powerful ethos, which states: 'doing good is good for business'.
Duckworth (Montana)
Inspired by and founded in the mountains of Montana, Duckworth's Merino Wool garments are designed to weather the rigors of daily use in the mountains, basins, trails, and waters of the Great Outdoors.
Quality, durability, and comfort are paramount, ensured by the pedigree of their Merino Wool fibres and yarns, which we actively manage at every stage of handling.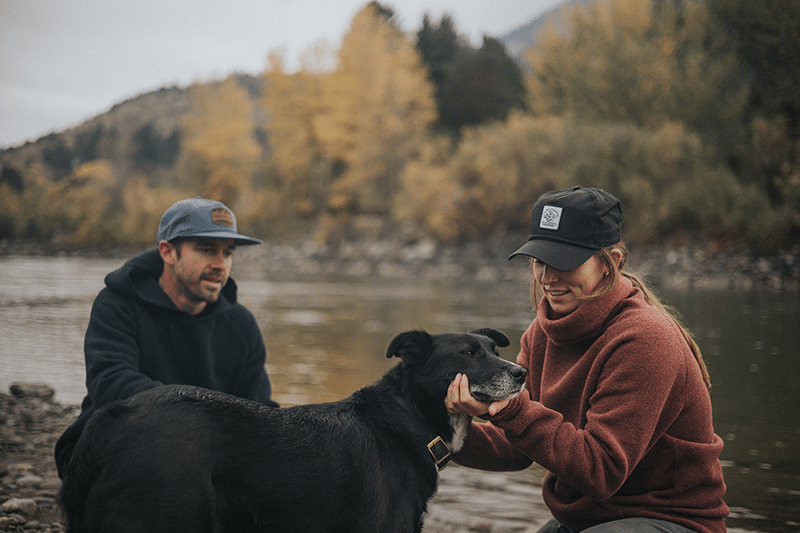 Only Duckworth uses source-verified and single-origin Merino Wool: every fibre is grown on their own ranch in Montana and raised on mountain pasture, before being processed and forged into garments within our 100% American-made supply chain.
Duckworth are resurrecting the lost art and craft of American Merino Wool. Learn more.
Fox River (Iowa)
Fox River is for people who live and breathe the outdoors.
The company is a leading manufacturer of outdoor, sport and lifestyle performance socks since 1900.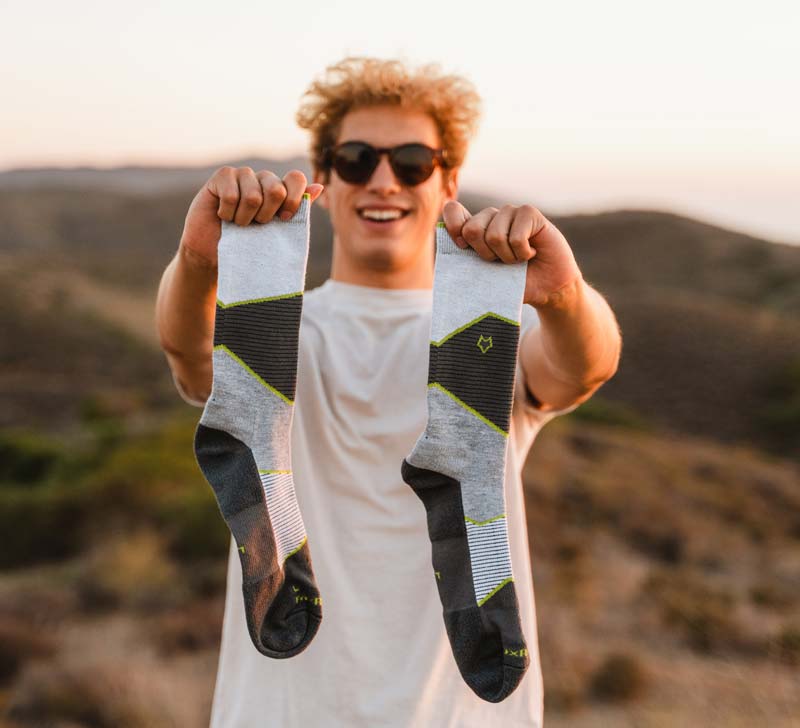 Specialising in performance knit wear to support all of your adventures in the outdoors. Fox River gear is proudly made in the US and committed to making high quality products. They provide styles for the whole family and for every outdoors activity.
Fox River's more than a century of experience provides unique perspective of industry trends, construction techniques and fibre options. Check them out.
Western Mountaineering (San Jose, California)
Based in the heart of Silicon Valley – San Jose, California – Western Mountaineering specialise in the kind of sleeping bags you mummify yourself inside and never want to leave.
They've been in business for over 30 years and their products have been refined and bolstered over the decades to keep you toasty in temperatures as low as -40C.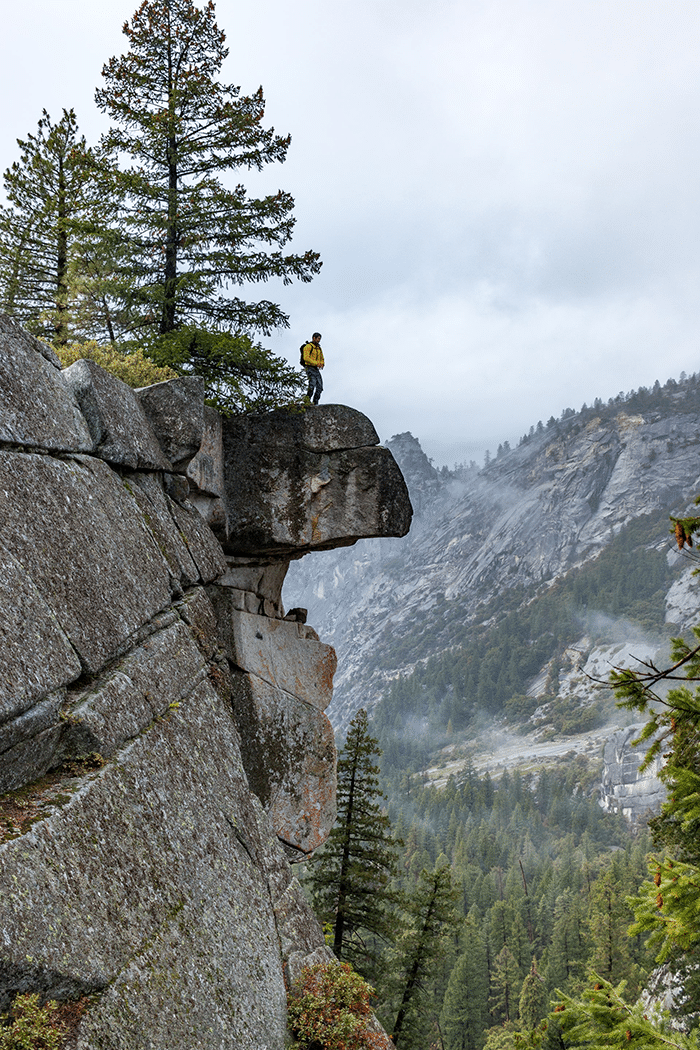 The company was founded by two mountaineers from northern California.
Outdoor Research (Seattle, Washington)
Headquartered in the Pacific Northwest – in Seattle, Washington – where mountains and evergreen forests both sprawl in abundance, Outdoor Research is a hugely popular company, drawing in droves of outdoor enthusiasts across this particular region.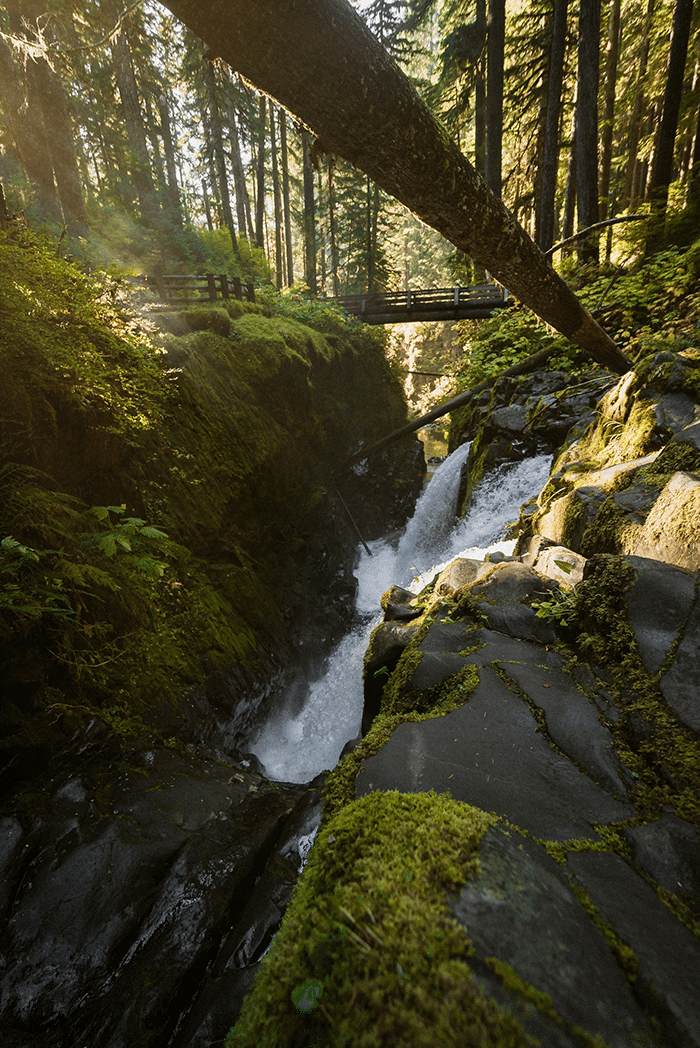 It was founded by Ron Gregg – a mountaineer who saw one of his climbing partners develop frostbite on Alaska's Denali in 1980, due to a pair of shoddily-designed gaiters.
Gregg was then inspired to focus on creating a brand that would specifically cater for extreme outdoor adventures, from ice-climbing to skiing, offering an award-winning selection of technical apparel, with real-world tested shells and insulation.
REI Co-op (Kent, Washington)
Straight out of a King County city called Kent, REI Co-op have a range of popular products and are well-respected in the local outdoor community.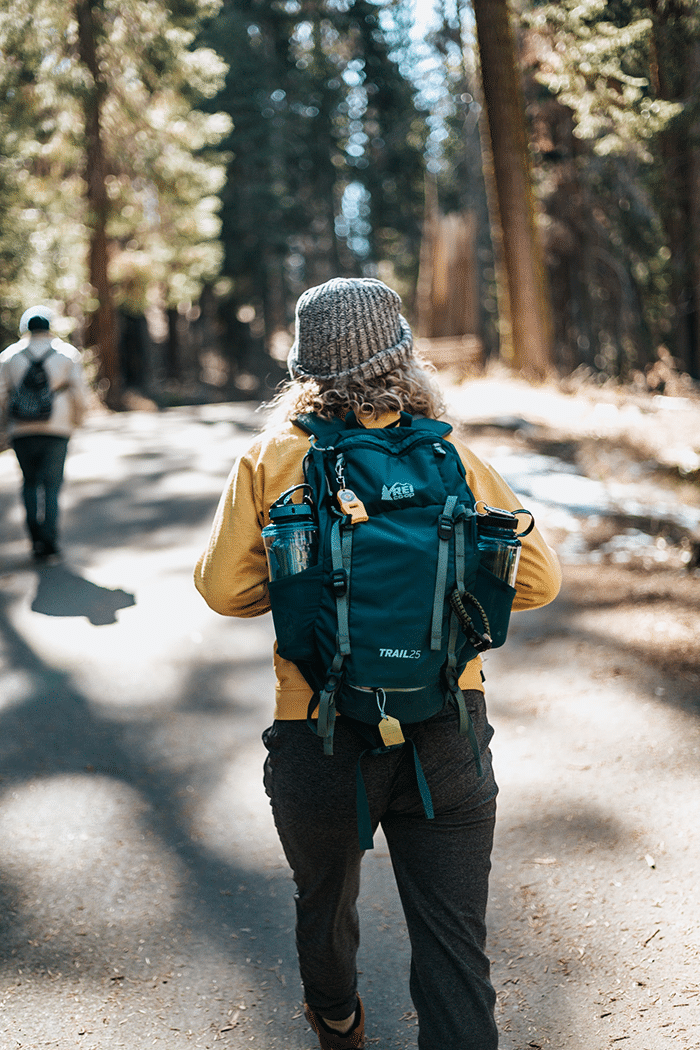 Reasonably priced, without losing much in terms of performance, this company has expanded to 165 stores across the United States and become a favourite brand for many, partly due to their involvement in various environmental initiatives and conservation projects.
Sustainability is a key principle in the development of their own outdoor apparel line – they have been making their own pieces with premium materials since 2014 – which includes everything from winter parkas to down jackets.
Hyperlite Mountain Gear (Portland, Maine)
Close to Portland, Maine, in the humble town of Biddeford, you'll find the Hyperlite Mountain Gear company housed in an old mill.
It's here that they design and manufacture their unique outdoor gear and outerwear, using plenty of lightweight Dyneema non-woven composite material, which is strong enough to fend off Maine's harshest.
Dyneema is not only waterproof, but is also 15 times stronger than steel at the same weight.
American Outdoor Clothing Companies – The North Face (Alameda, California)
The North Face is a brand known the world over. Their insulation and down collections are as likely to be seen on paved high streets as storm-bearing mountaintops – perfect for both casual travellers and gritty explorers alike.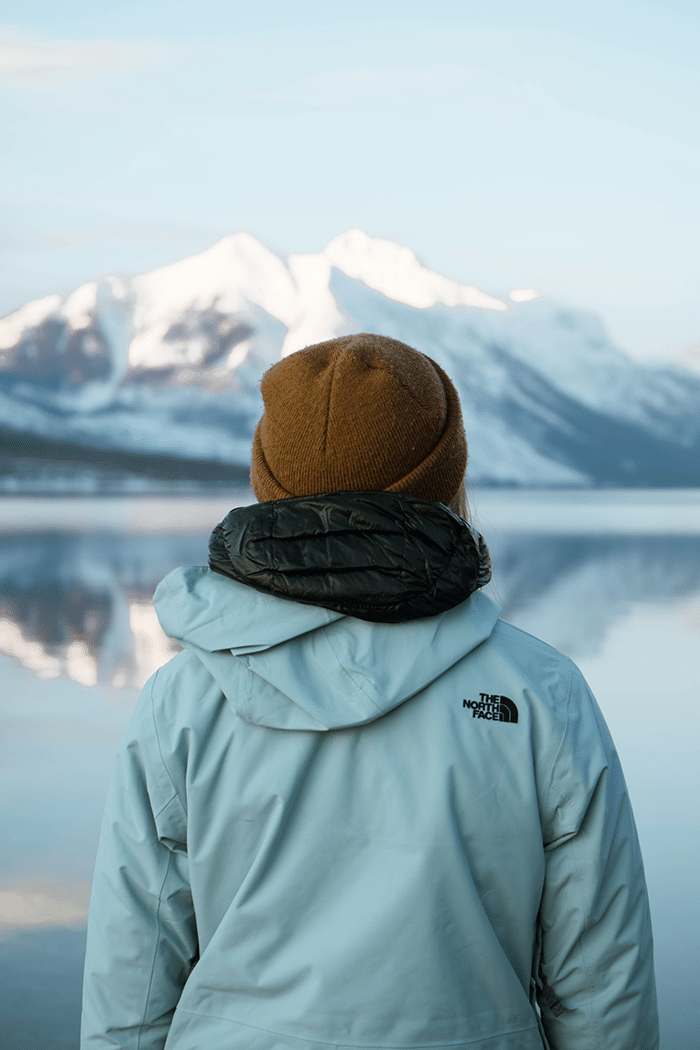 This mountain brand has been present in many historic high-altitude moments and their tents are found scattered in huddled basecamps from Peru to Indonesia.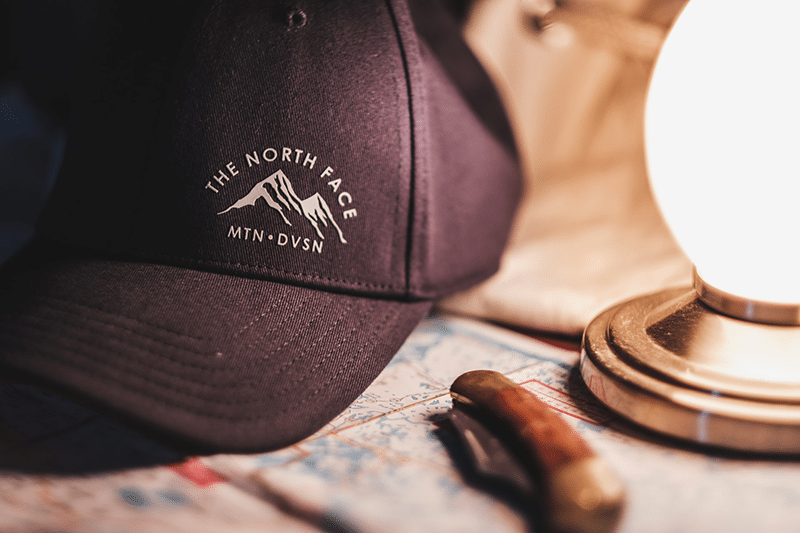 One of their greatest strengths has been their ability to outfit influential athletes and photographers, like Alex Honnold and Jimmy Chin. To many, their outerwear is unparalleled and proven to outlast some of the harshest and most punishing conditions our planet can conjure up.
American Outdoor Clothing Companies – Columbia Sportswear (Portland, Oregon)
Finally, this stylish brand out of Oregon, takes a more casual and affordable approach to outdoor apparel.
The company started in 1938, when they distributed hats, and has since grown into a budget contender in the outdoor clothing industry.
Their collections are extensive and rife with cool designs that undercut the closest competition. Seek out graphic-stamped tees and 2-layer rain jackets for less demanding adventures off the beaten tracks.
Maui and Sons
Maui and Sons, Inc. is an American surf and skateboard apparel company which specializes in surfwear and skater clothing products.
It is based in the Hawaiian island of Maui. The clothing, equipment and others products are designed for snowboarders, skateboarders and surfers.
They are worn by people who cultivate harmony in their lives by pairing an active lifestyle with gratitude for the joys provided by mother nature.
Lasso
The primary goal at Lasso is to improve movement. All day, every day.
They've designed and created compression apparel that enables you to move confidently, recover safely and ultimately be the best version of yourself. From athletes of all shapes and sizes to casual movers and shakers alike, Lasso provides to the masses the first daily use compression sock with added joint support, that looks as good as it feels.
Their CEO has a background in biomedical engineering from the #1 program in the world at Georgia Tech. He was able to imagine and create products that change the paradigm of what apparel does for the body, by reinforcing and supporting key ligaments and tendons to improve physical movement.
North American Outdoor Clothing Companies
Like this article? Check out these top eco brands and other top outdoorsy companies from all around the world.