Best Canadian Outdoor Clothing Companies
Welcome to our guide to the best Canadian outdoor clothing companies.
With ten provinces and three territories, Canada extends across the North American continent, from the Atlantic to the Pacific Ocean, even stretching far northward into the icy grip of the Arctic Ocean.
It is an untamed country of glacier-carved mountains, deep forests and remote bays, patrolled by whales.
In fact, wildlife is found everywhere in the second-largest country in the world. Moose and grizzly bear sightings are commonly reported, as well as glimpses of beavers, musk ox, reindeer, owls, dolphins and walrus.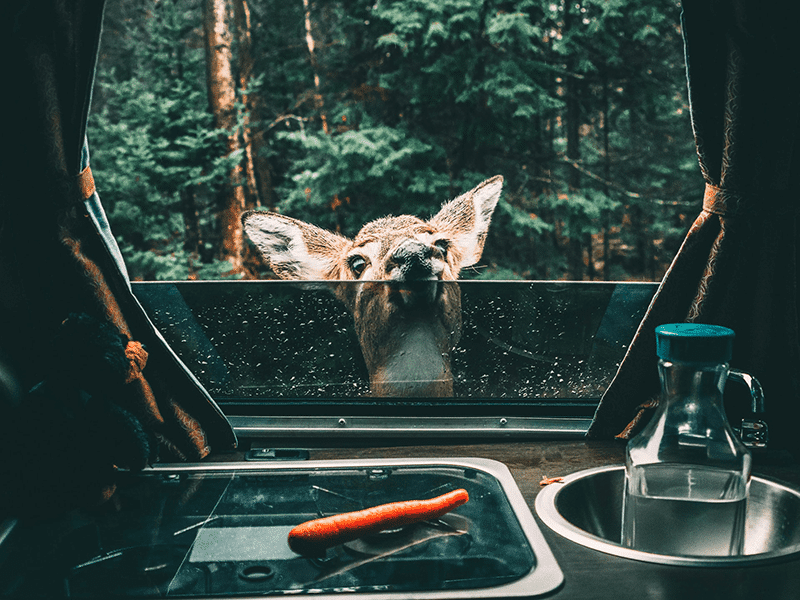 Of course, the terrain invites plenty of human activity too, whether that's snowboarders cutting powdered trails down Whistler's slopes, or surfers catching breaks in the waters of Nova Scotia.
In short, there's plenty to keep the adventurous busy. Though when you're done surfing, snowboarding, or even wreck diving on the Bruce Peninsula, you can kick back and relax in the urban sprawl of popular cities, like Montréal.
Let your adrenaline level out as you people-watch and pick at bistro croissants, or seek out delicacies from the Asian night market.
Canadian Outdoor Clothing Companies
Whatever it is you want to get out of travelling to Canada, you can rest assured nature will be on your doorstep at all times, calling out to your wilder inclinations.
And for those of you who're ready to get out – to leave the jazz bars and ice hockey pits for the raw outdoors – gear up for those harsh winters and temperate summers, with our pick of 10 Canadian Outdoor Clothing Companies that stand out from the rest.
10. Wolfe Co. Apparel and Goods
Based in Toronto, Wolfe Co. Apparel and Goods is a relatively new label, born in 2016. Their mission was simple: create clothing that is specifically Canadian and environmentally conscious.
That means their products are all made in Canada, without the use of overseas factories.
They don't outsource talent when incredible Canadian citizens will suffice. And that's why their outerwear, ranging from crewnecks and scarves to shorts and ribbed toques, all possess a charming local quality.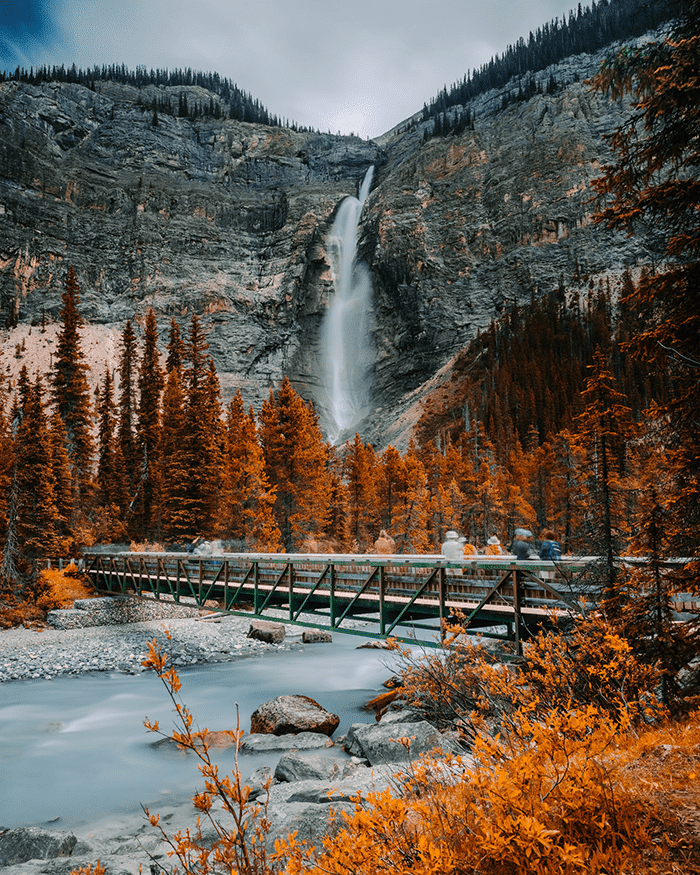 So, don't settle for the dodgy regulations, or inferior working conditions, accepted by other major labels – choose local talent and ethical Canadian fashion from a community-conscious family business dedicated to the smaller details that matter (they use mostly in-house print material on recycled pulp stock).
9. Canadian Outdoor Clothing Companies – Arc'teryx
One bold Canadian brand, which has found its way to a global market, is Vancouver-based, Arc'teryx.
The company was founded by climbers back in 1989 (at the foot of the North Shore mountains) and has spent the past 30 years establishing itself as a master purveyor of reliable tech apparel.
Inured to the outdoor extremes, their industry-leading climbing gear is lightweight and painstakingly tested. While their jackets and weather-resistant shells stand up to the strongest Arctic blizzards.
Not only is Arc'teryx famous for masterful construction and technical prowess, their breakout designs also propel them to the forefront of product innovation. After all, it was the original Alpha SV Jacket that drew many away from baggier, more cumbersome GORE-TEX jackets.
8. Avventura Outdoors
The Avventura ethos lines up nicely with a life spent outdoors. Their aim has been to normalise adventure and to bring the outdoors to a wider community.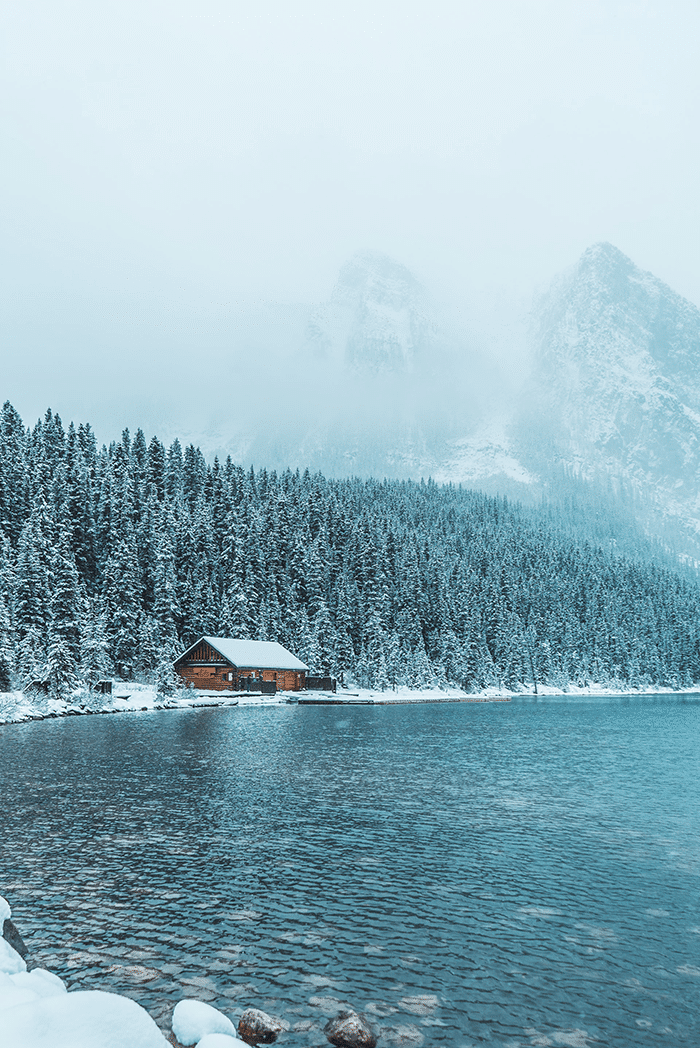 Their top quality outdoor equipment is designed to take the hassle out of microadventures – whether you're strapping a kayak to your car roof, or attempting to unravel a tent on a blustery hillside.
Whatever it is you like do in nature, Avventura have products (they're currently expanding their lines) to equip you properly and make you more effective as an aspiring wilderness explorer.
7. Veilance
At the more technical end of the outdoor clothing spectrum, Veilance are masters of experimenting with highly progressive materials and bringing lightweight constructions to market that are entirely unique.
They are Arc'teryx's sister brand (the clue is in the marketing), also based in Vancouver and introduced to the world in 2009.
It's kind of an upscale offshoot, specialising in technical menswear that brings customers the best breakthroughs in outdoor garment engineering, but also their stuff looks great in an urban environment.
Expect refined winterproof designs and very distinctive marriages of style and performance.
6. Canadian Outdoor Clothing Companies – Pajar
Based in the vibrant home of Cirque de Soleil, Montréal (Quebec), this exciting brand covers both high quality outerwear and footwear – they have been doing so since 1963!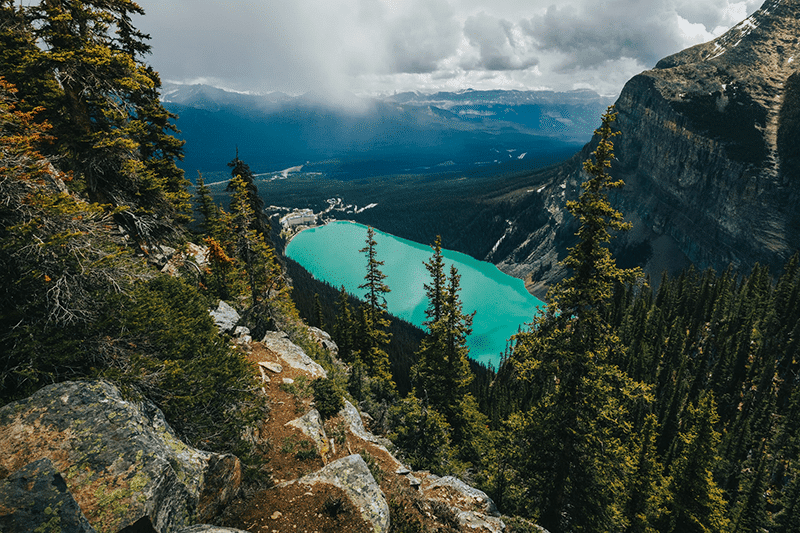 Keeping the outdoors close to their core values, Pajar combines modern technology with Canadian tradition, and they also sell outstanding winter jackets that are effective down to -30C.
The company has survived through five generations and gleaned extensive knowledge and expertise over the decades, with many historic contributions to handcrafted shoemaking.
For 58 years, Pajar has been a leader in worldwide performance fashion, with a rich Canadian heritage and a penchant for high-end design.
5. FIG
When it comes to being made in Canada, FIG where its heart on its sleeve. Based in Montréal – all their clothing is designed in the creative hub of Mile End – this brand believes that travel is a way of life.
The right clothing allows us to reach the world's most treasured wonders. And if you can do this in an ethical and sustainable way… well, what more could you want from life?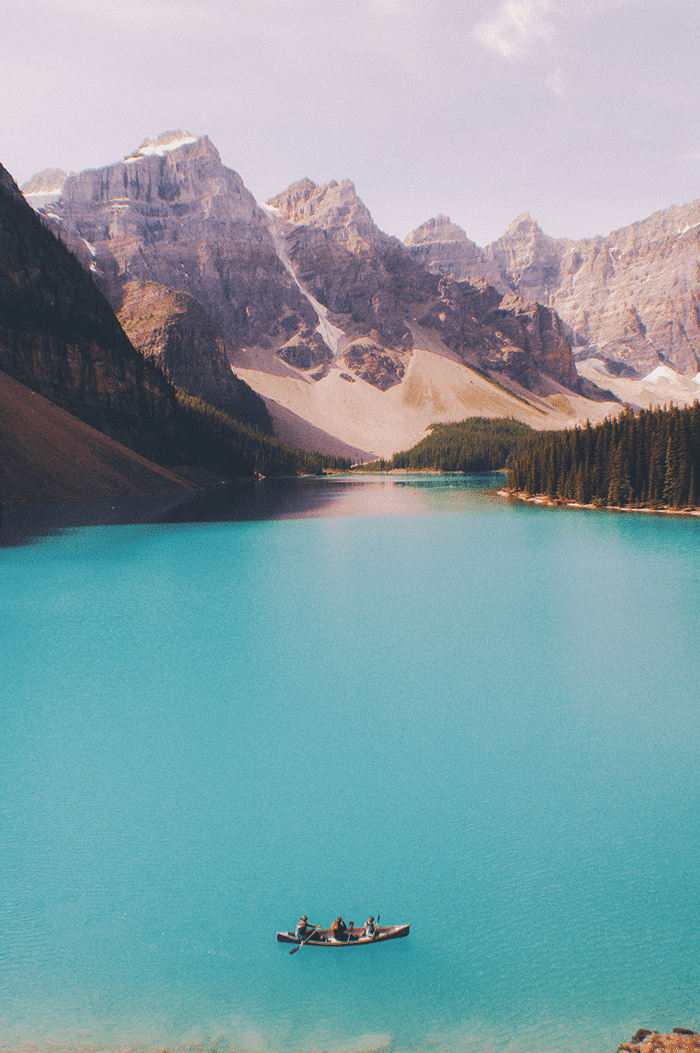 With this in mind, FIG have focused on versatile clothing that can be worn the world over, without any hassle. Their eco-friendly collections are styled for adventurous souls who care about the wake they leave behind them.
They work only with selected manufacturers and always put small impact Canadian production first.
4. Borealis Clothing Co.
Aside from simply having a great name, Borealis is another youngster, established in 2017. Locally owned and run from Fort St. John, British Columbia (Canada's westernmost province), this little boutique carry the latest trends for outdoorsy women.
Their designs are chic and casual – hand selected with exciting brands and seasonal arrivals that keep things fresh.
The Borealis outerwear collection includes: hoodies, plaid scarves and jackets, fleeces and knitted beanies.
3. tentree
In a word (albeit a hyphenated one), tentree describe themselves as 'Earth-First'…
One for the nature lovers, this Canadian brand is a certified B-Corporation, dedicated to planting 10 trees for every single item purchased.
Their products are all ethically manufactured and they commit to full transparency in terms of their production and planting projects.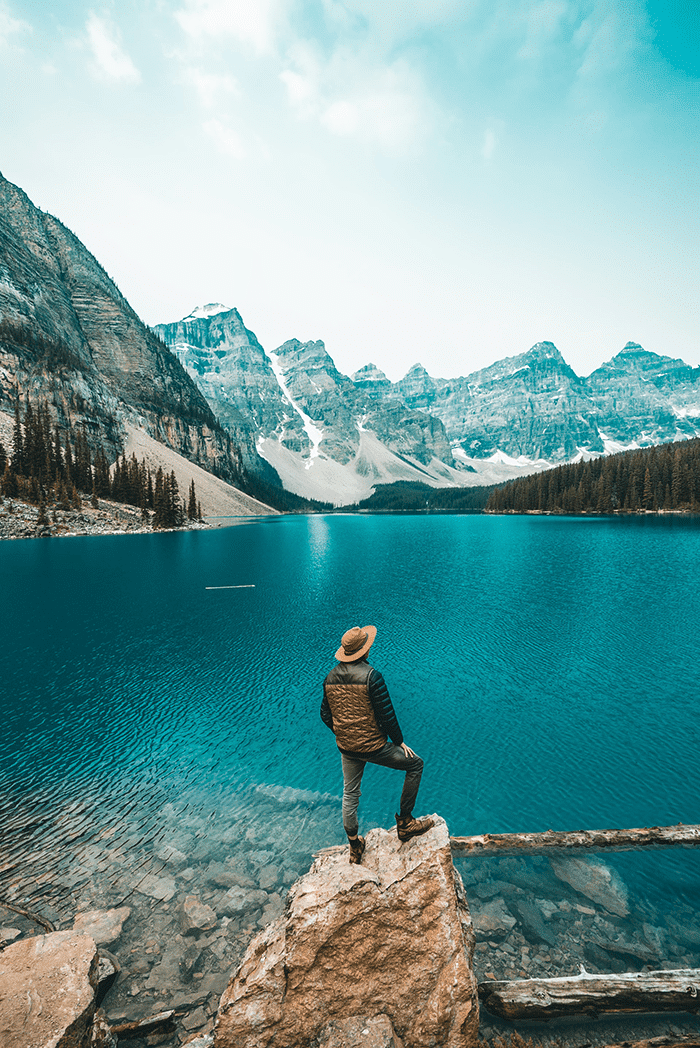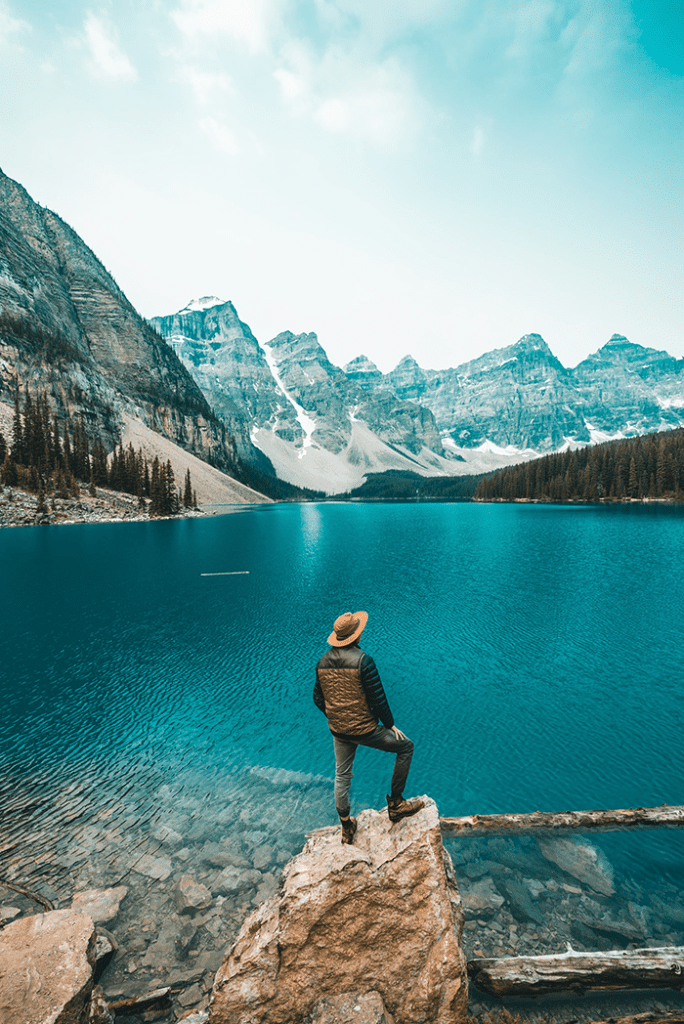 If you follow the 'leave no trace' philosophy, tentree could be the brand for you. They take their environmental stewardship very seriously and only use sustainable materials, inclusive to all body types.
They also uphold a high standard of employee care and strive to uplift ethical labour rights wherever possible.
2. Canada Goose
Worn from the cobbled streets of London, to the ice-capped peaks of Alaska, Canada Goose is a decades-old outdoor clothing company, founded way back in 1957.
This was one of the first brands to build clothing specifically for the extreme cold.
Their heavy-duty down gear and fur-lined hoods are commonly found on Canadian Rangers – the volunteer Inuit army who patrol Canada's Arctic region.
If that's not enough of an endorsement for you, this brand has expanded into many other categories of tech apparel and their red logo has been carried on countless expeditions to many of the most hostile cold environments on Earth.
It's expensive, of course, but Canada Goose know exactly what they're doing and they still stand dedicated to utilitarian luxury, just as they did when they started out in that small Toronto warehouse, sixty years ago.
1. Canadian Outdoor Clothing Companies – Hooké
Finally, this exceptional brand from Quebec started out in 2012, on the banks of the Restigouche River. They promote sustainable fishing and more ethical forms of hunting. While at the same time keeping one foot outdoors at all times.
The brand seems laidback, but dedicated to species preservation and to connecting a generation of outdoor enthusiasts – namely fishermen and other enthusiasts who congregate around free-flowing waterways.
They specialise in fly fishing jackets, military-grade dry bags, insulated shirts, wool caps and adventure kits.
If you enjoyed this feature, learn more about outdoor clothing companies from all around the world.