Buyer's Guide: 10 Best Arcteryx Jackets
Time to find the perfect Arcteryx jackets for your exact needs.
Headquartered in Vancouver – close to the North Shore mountains – Arcteryx are industry-leading designers of outdoor apparel.
Take a look at their website and see if you don't get sucked into it. In seconds, you will be drawn into dynamic imagery and reels of ice-capped peaks and forested slopes.
The clothing they design is always high-end, but also for all kinds of folk, from lowland trail huggers to extreme athletes, getting their kicks on cornices and crags. It's also built for hiking in wind, snow and rain, or even for adventures under the beating sun.
Cutting-edge materials and construction will insulate you from the cold. Jackets breathe well and dry quickly. It's all functional, but stylish too and tough enough to stand against the elements.
Everything about this brand describes careful thought and intelligent design.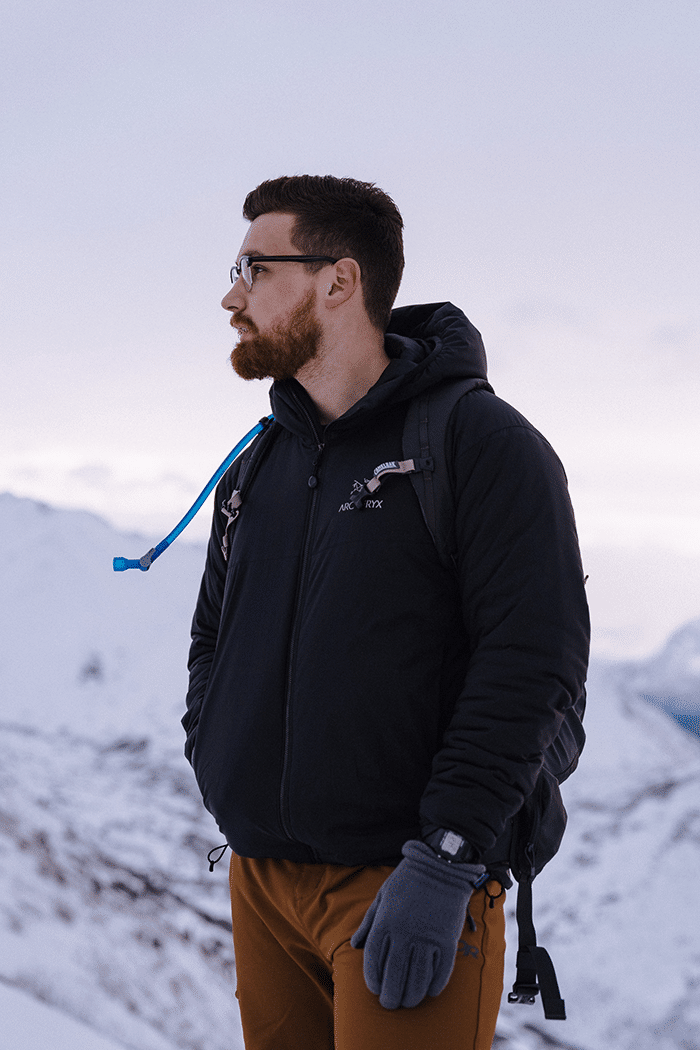 Even the name itself is fascinating, derived from archaeopteryx – first transitional bird to evolve from early dinosaurs and thereby one of the lowest roots in the modern tree of birds. You'll notice their logo depicts a fossilised creature, winged by feathered impressions.
It was designed by Micheal Hofler and inspired by prehistoric remains dug up in Berlin.
Above all else, they specialise in the highest quality outerwear – effective for alpinists, hikers, campers and pretty much anyone with any inclination towards straying off the beaten track.
They even have a line for the military and police, including versatile backpacks and camouflage jackets. The shaping is angular and exciting. Colours range from the irresistible all-black, to an equally popular Ranger Green. Back in 2009, they also pioneered a high-end line of urban wear under the Veilance designation, which is more technical and lightweight.
Most of their clothing is manufactured locally in Canada at a facility in the city of New Westminster. It's then sold worldwide at thousands of retail outlets and around 80 fully branded stores.
There's an overwhelming array of different styles on offer. The outerwear line is obviously very difficult to beat and stacked with all kinds of unique creations.
Best Arcteryx Jackets
So, before you get lost in a sea of technical specifications. Let's get zipped-up for harsh weather together and face up to the bluster of western Canada.
It's time to step into the best Arcteryx jackets currently on offer in 2022:
10. Best Waterproof Arcteryx Jacket
The Beta Long Jacket (Men) is everything you want for a waterproof. Versatile, windproof and with a breathable shell for additional downpour coverage. This is the very best in lightweight mountain apparel, giving you the freedom you need on the trail to explore new places and uncover fresh adventures.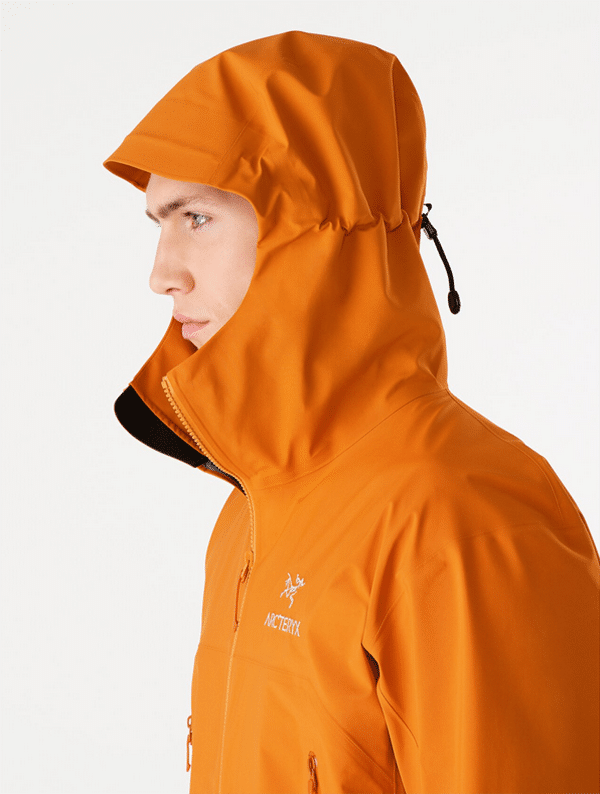 GORE-TEX fabric combines with GORE C-KNIT technology to give you durable protection when you need it most. Losing nothing in terms of comfort, a DWR finish gives you extra water resistance and the absence of harmful chemicals.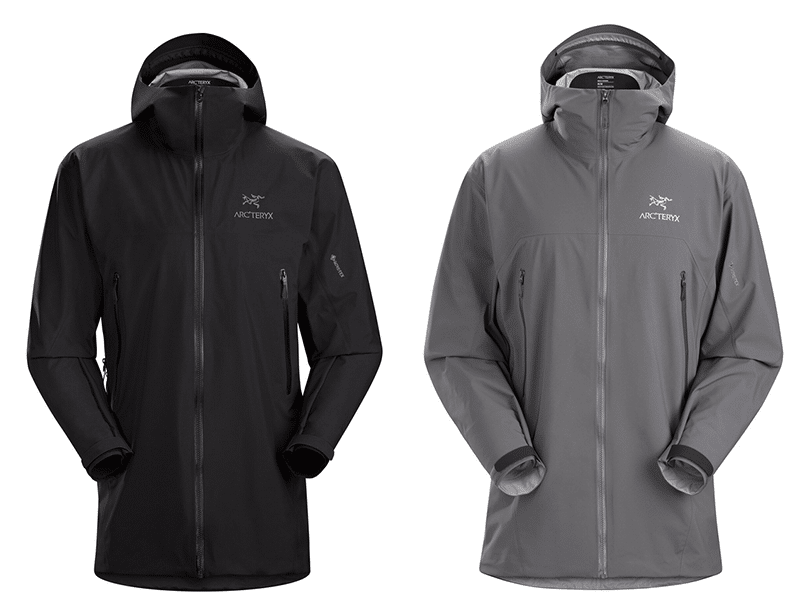 You can wear this comfortably under a backpack and use the pit zippers whenever you need them for a ventilation boost. Throw in an adjustable StormHood and you've the kind of all-weather coverage Arc'teryx are known for.
9. Best Warm Arcteryx Jacket
To us, this is one of the warmest coats Arc'teryx has ever made.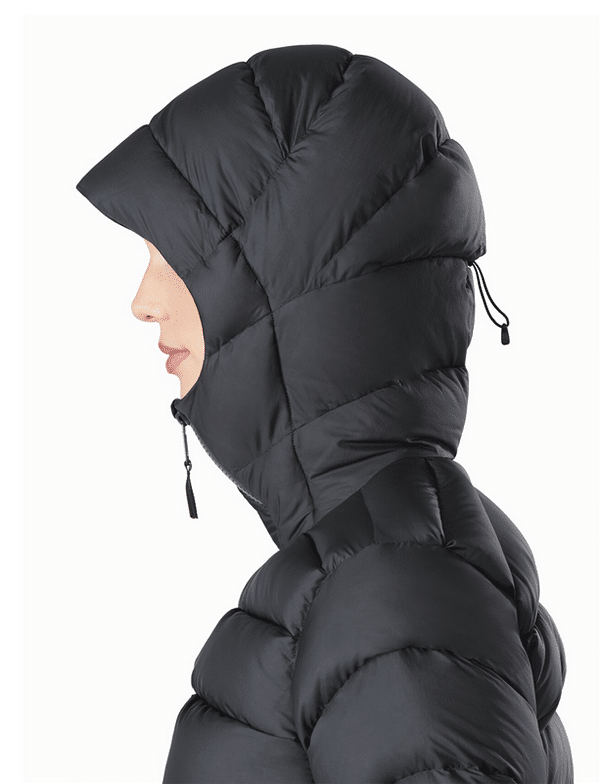 You'll find the casual Seyla Coat (Women) in theirLifestyle collection. It's made for warmth, style and durability, with all the technical additions you need for everyday wear. The technical design uses a water-repellent fabric to withstand any moisture seepage. It's also hooded for full coverage if the clouds open up.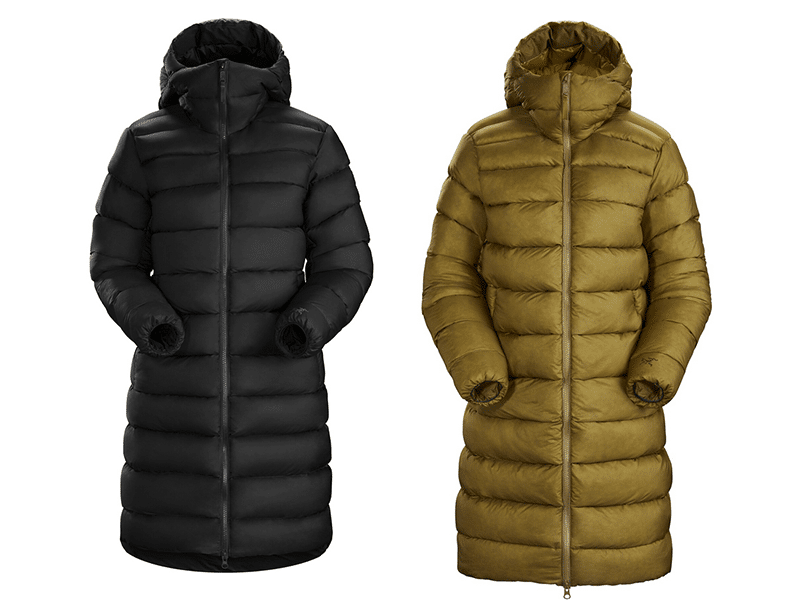 In colder climes, the 750-fill European goose down is an absolute treat with big baffles for added loft and extra warmth. Then there's the stylish two-way zipper for more ventilation.
8. Best Women's Arcteryx Jackets
This is the jacket for anyone who likes to strap things to their feet and slide down mountains.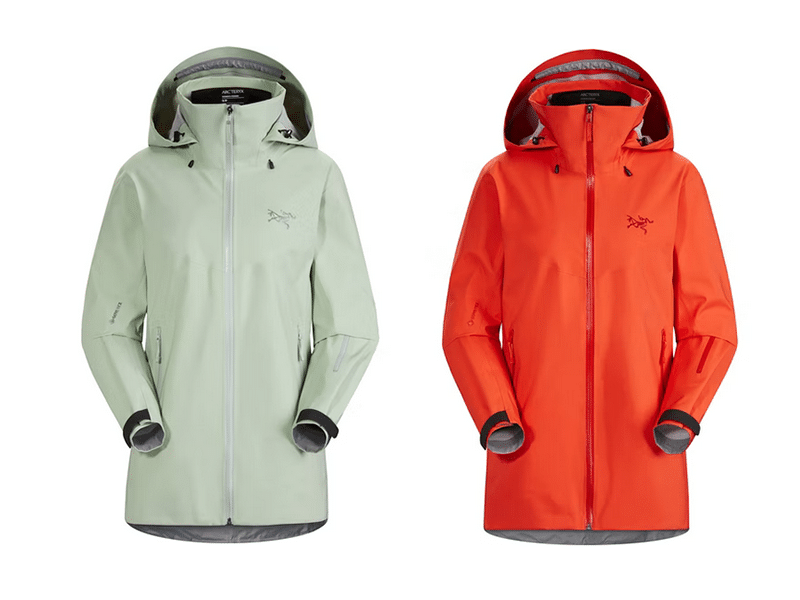 The Ravenna LT Jacket (Women) is a lightweight GORE-TEX jacket with much-appreciated fleece lining and a windproof outer fabric to deflect the damp. Other useful features for skiers and boarders include a comfortable powder skirt and sleeve pockets.
The helmet-compatible hood definitely comes in handy too!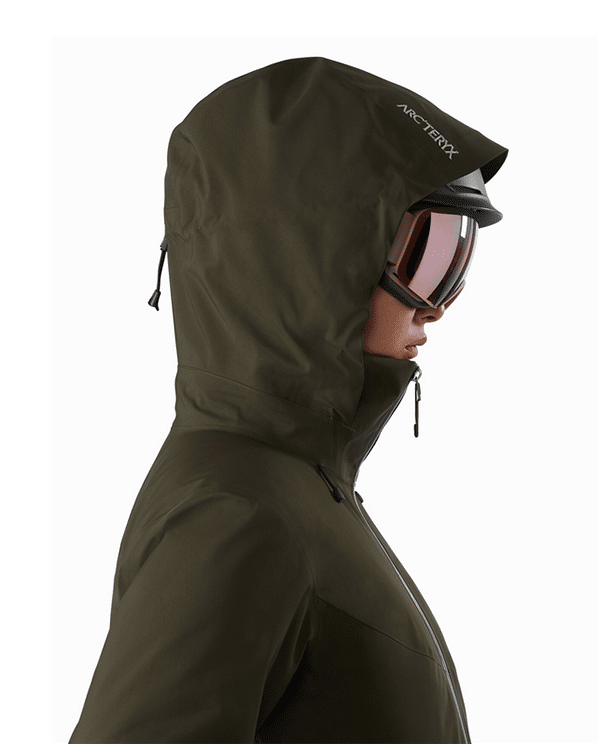 7. Best Arcteryx Ski Jackets
Okay, so maybe we just gave you an Arc'teryx ski jacket, but believe us there are so many options we could write a whole different feature and still not get to them all.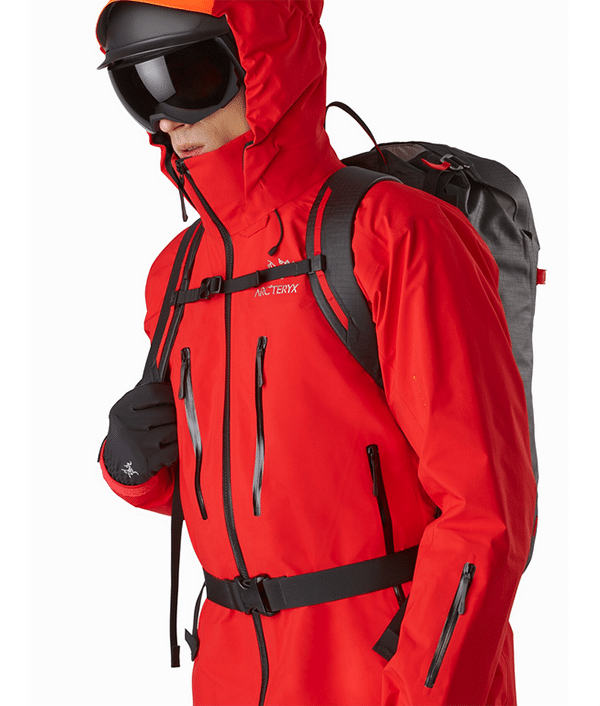 The Ski Guide Jacket (Men) is an admittedly expensive and, in all ways, highly superior GORE-TEX creation, specially made for mountain professionals.
Need to carry the tools of your craft? Inclined to stay out for prolonged stints in harsh environments?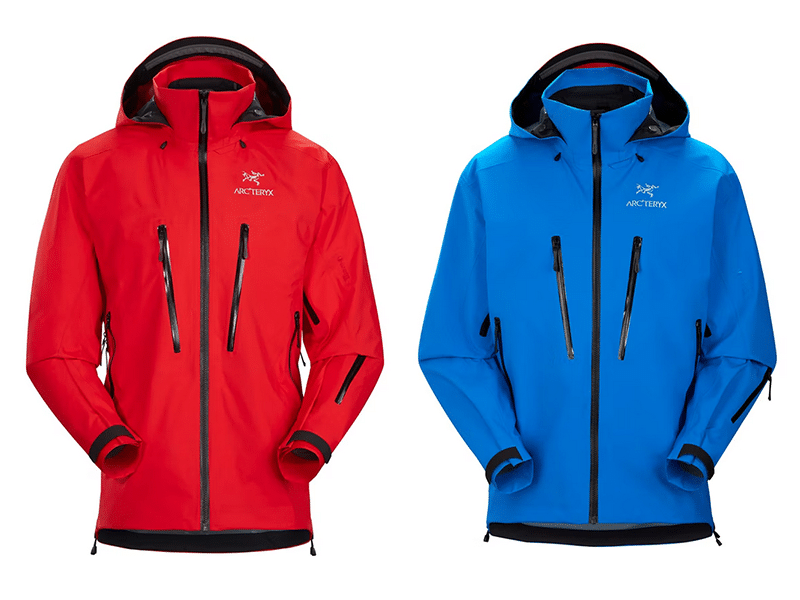 This padded beauty comes equipped with an unbeatable pocket configuration and helmet-compatible DropHood, which doesn't impede peripheral vision.
6. Best Gore-Tex Arcteryx Jackets
Introducing the Arc'teryx Alpha SV Jacket (Men) – another one of our GORE-TEX designs on the list, which utilises windproof, waterproof and durable materials. Sacrifice nothing in terms of breathability.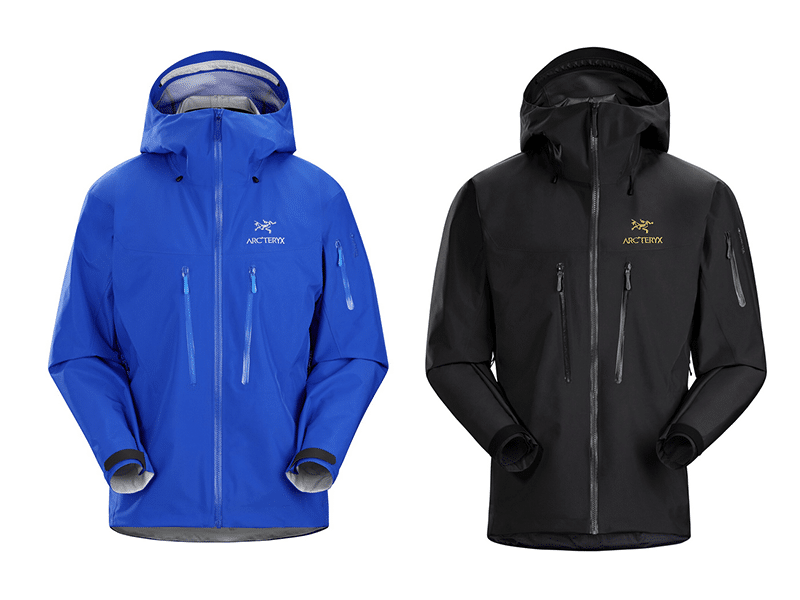 While you also benefit from some of the best features you'll find in any line of storm-proof outerwear. This is the perfect GORE-TEX jacket if you want to layer up over your down or fleece.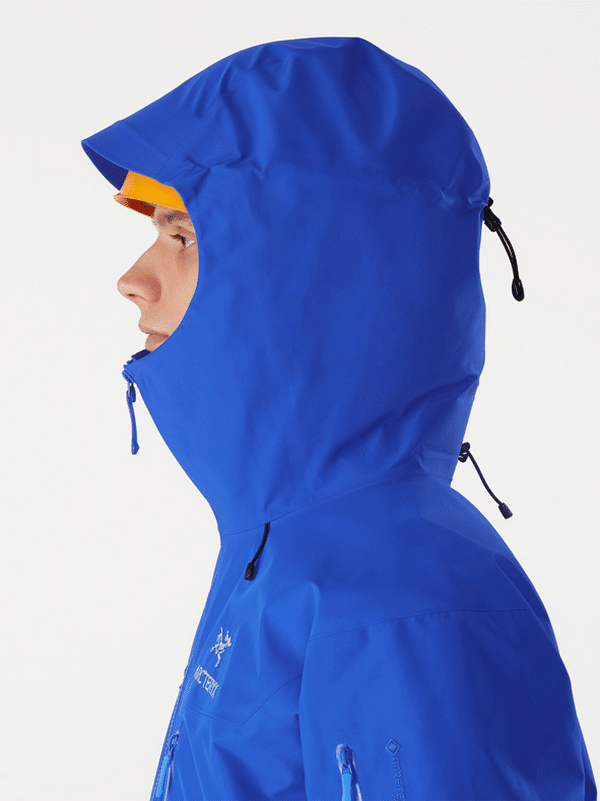 5. Arcteryx Atom Jacket
Surely, one of the most popular Arc'teryx jackets out there! The Atom LT Hoodie (Men) is lightweight and stylish, keeping you well insulated and covered if the weather turns on you. Innately versatile, this doubles as both a mid-layer and jacket – much-loved among backpackers and hikers.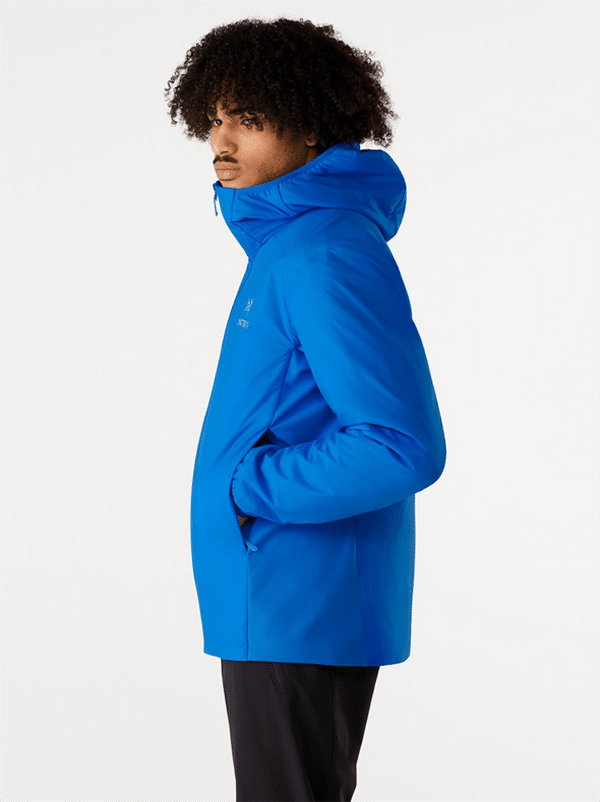 Again, the hood is helmet-compatible and the fabric is unsurprisingly water resistant too.
Coreloft Compact insulation keeps you warm even if you're damp on the outside.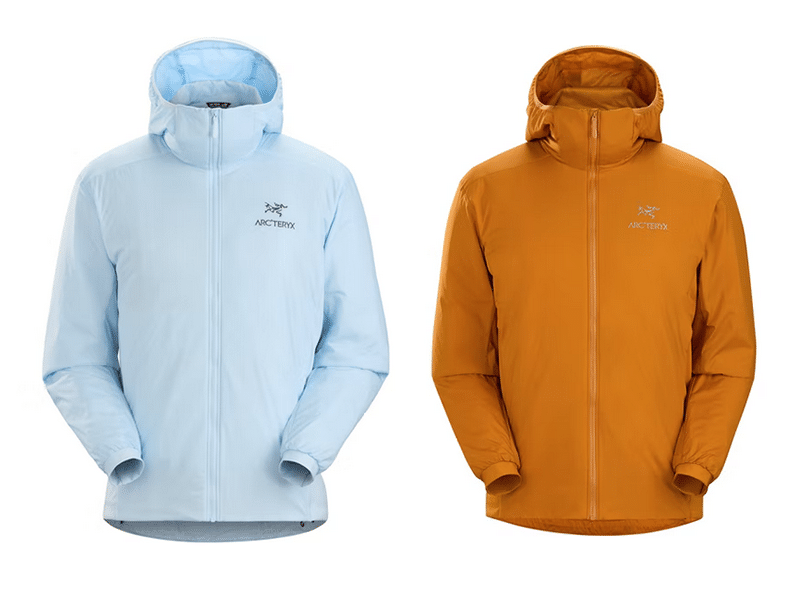 Definitely one to consider for rock climbers, backcountry skiers and anyone taking on a technical alpine climb. Cold weather never felt so good.
4. Best Arcteryx Jacket For City Life
All you city-dwellers, don't think Arc'teryx has forgotten you. The Kole Down Jacket (Men) has you all the technical additions you need to function in an outdoor urban environment – and, man does it look good too!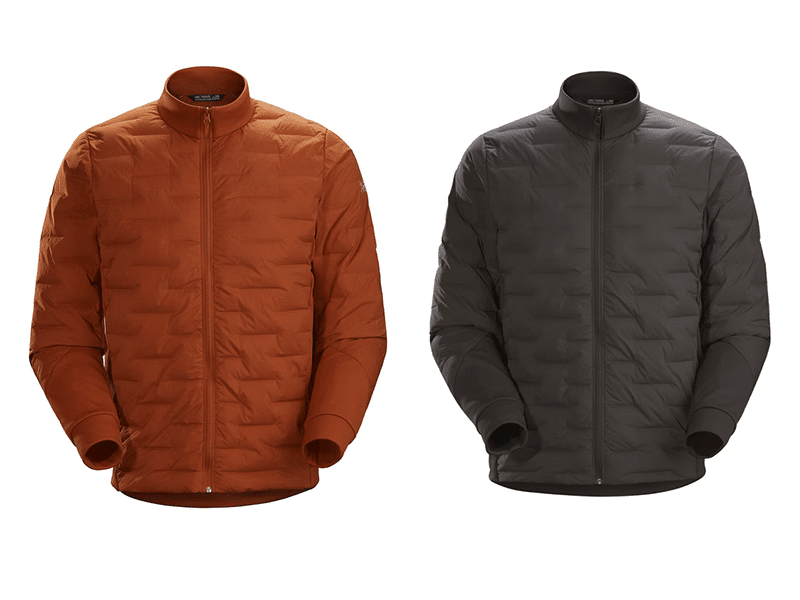 Durability and style align in this outstanding 750-fill down jacket, tailored for hard winters and less than toasty commutes.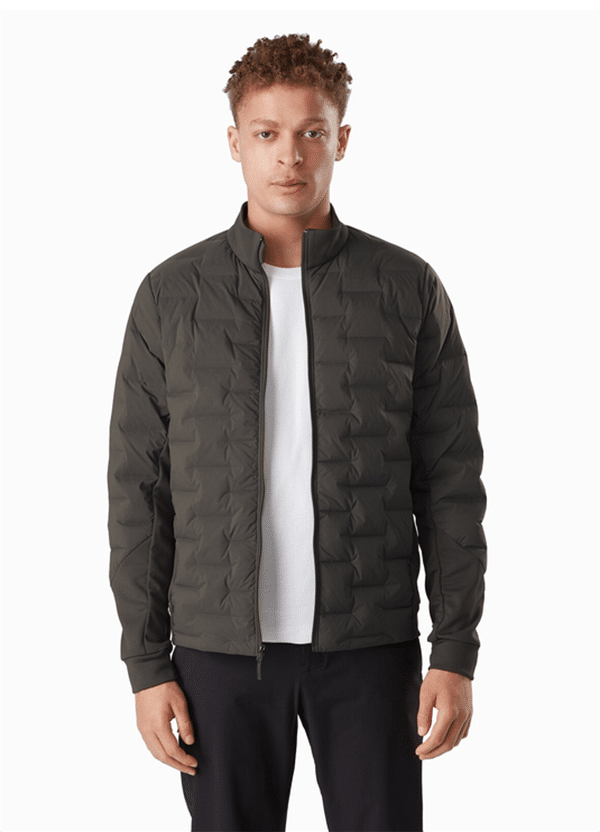 Worn as either a mid-layer, or outer layer, it's comfortable, stretchy and wrapped in stitchless fabric for added mobility.
3. Best Arcteryx Jacket For Campers
For all you sleep-under-the-stars campers, we've chosen the Kyanite AR Jacket (Men), which gives you everything you need to layer up in the cold. Wear it alone, or use it as an outer layer in a nightly wind.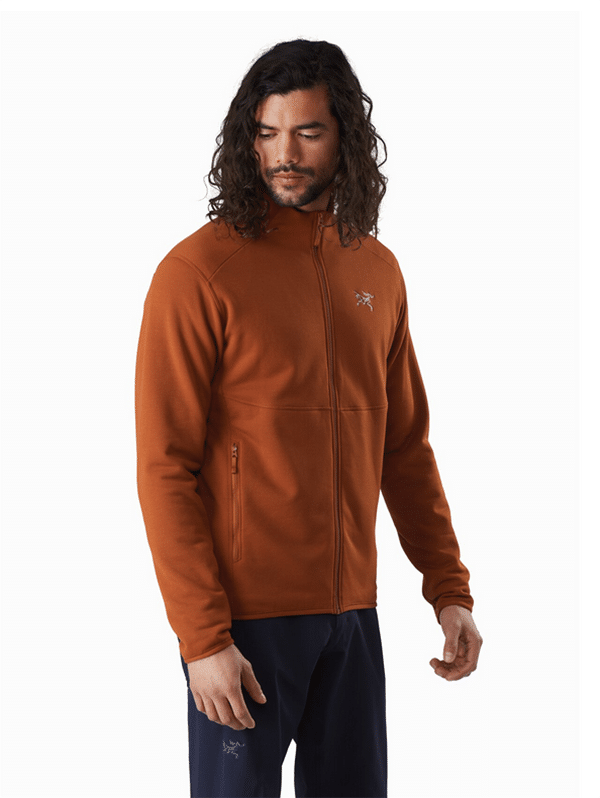 You'll stay warm with wrappings of Polartec fleece and construction refined for additional mobility and airflow. The four-way stretch materials allow you to stretch out and hurl your limbs about in total comfort.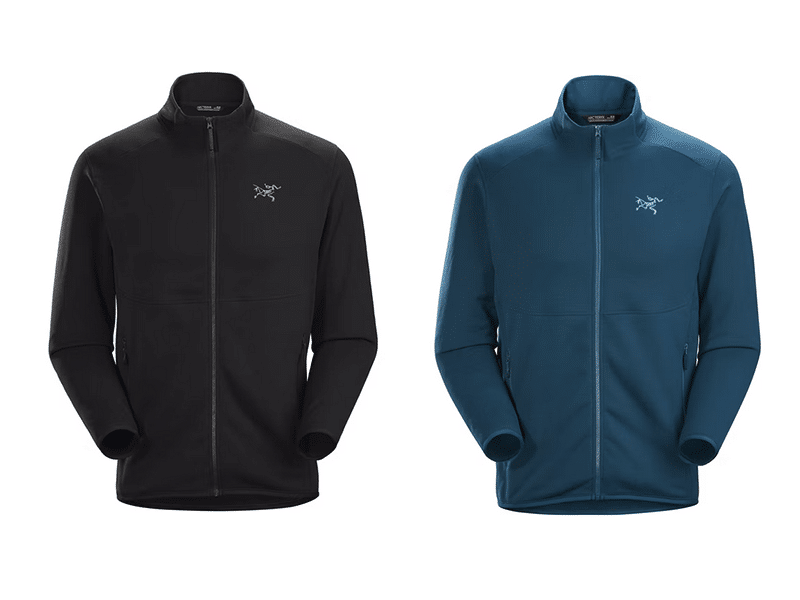 Abrasion-resistant nylon also means you'll be encased at all times in durable Arc'teryx armour.
2. Best Arcteryx Jacket For Backpackers
The Cerium LT Hoodie (Women) looks almost as good as it feels and reads.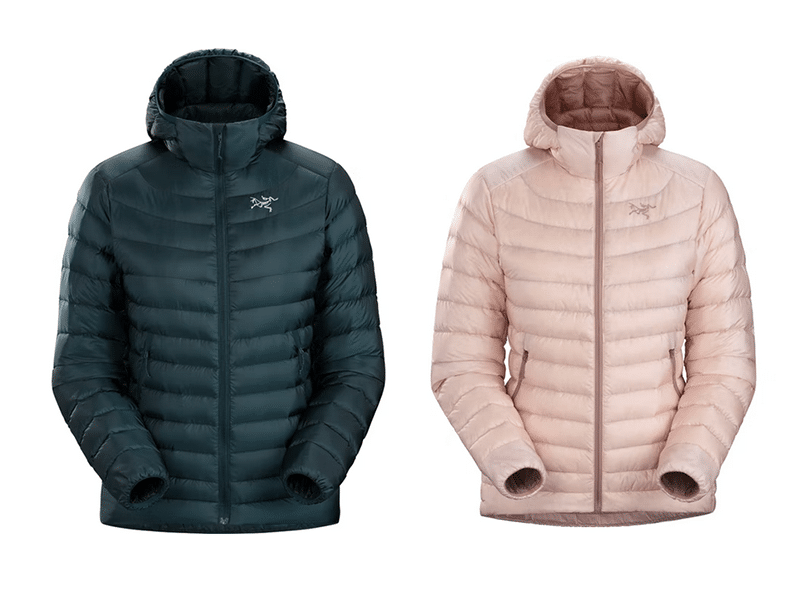 This high-performance jacket is filled with 850-fill down and wearable as both a top, or mid-layer. Suitable for dry conditions and summit-proven, the Cerium has optimised weight-to-warmth ratio, ensuring you'll get all the warmth and comfort you need.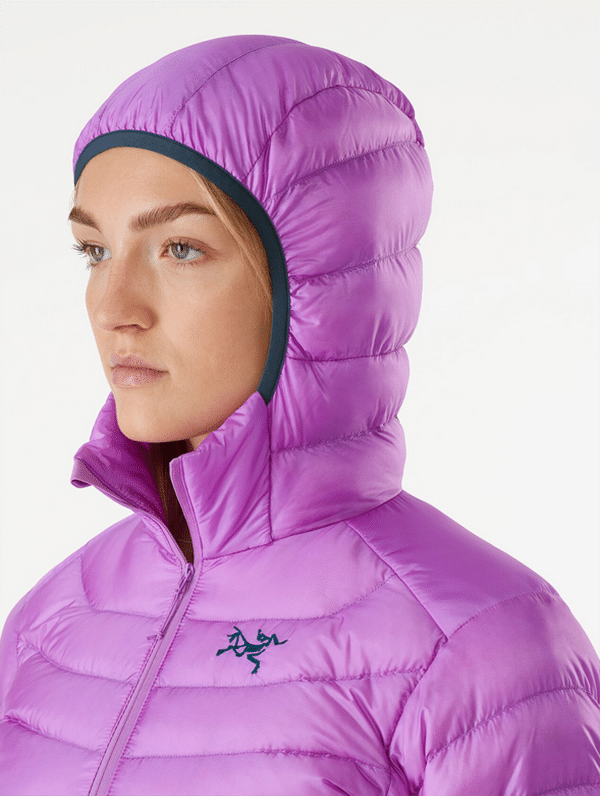 Then there's the added benefit thrown in of it being packable and lightweight. Every purchase comes with a stuff sack so you can make the most of your space.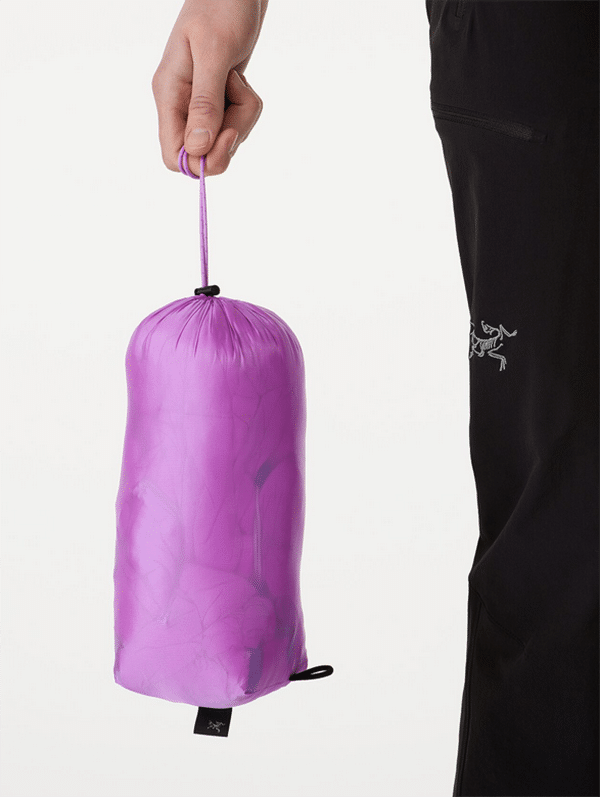 1. Best Arcteryx Jacket For Runners
Last up, we've come to the Trino SL Hoodie (Men) for trail runners – not forgetting mountain bikers or hikers eithers. Okay, so it's not exactly a jacket, but lookswise it's hard to argue with the all-black beauty of this lightweight trail running top.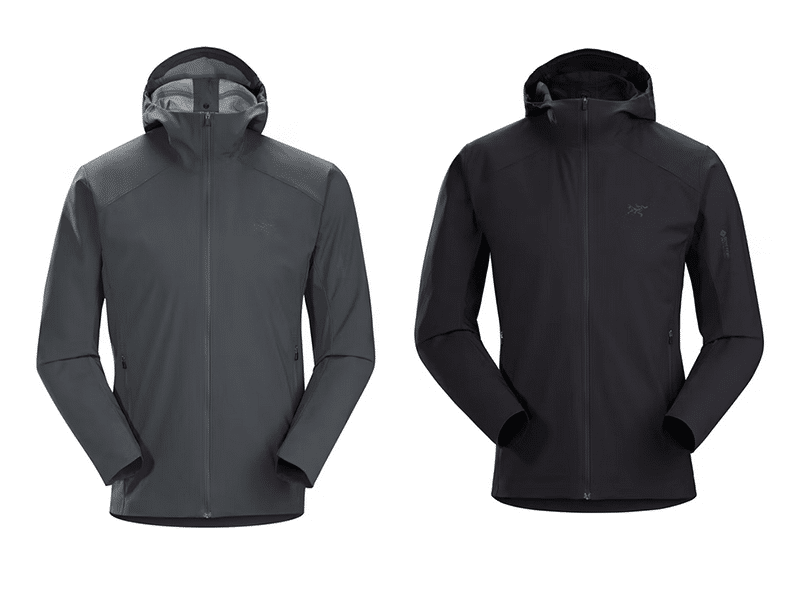 Windproof and perfectly designed for damp conditions, this is the perfect addition to any alpine training run. GORE-TEX Infinium fabrics allow this windbreaker to eat up a light bluster of rain and snow.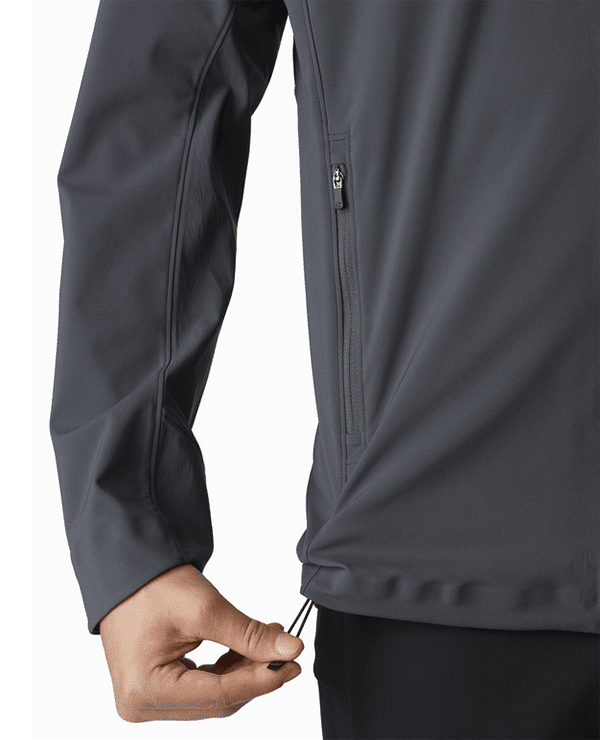 At the same time, the hoodie remains totally breathable, packed with knit backer for warmth and a stylish low-profile hood that stills retains optimal visibility.
Learn More