The Best Sales Deals for Outdoor Clothing, Camping, Climbing and Hiking Equipment
We have collected all the best sales deals for outdoor clothing, camping, climbing and hiking equipment for you in one article to make it quick and easy to get what you want for a much cheaper price.
We will constantly update the article as new sales deals are launched so keep checking back.
Brand
What?
Savings
Code
Helly Hansen
Clothing, Bags
Nomadik
Gift Boxes
Up to 35%
35NOW
Juiced Bikes
Bikes
Roark
Bags
Stanley
Camping Cooking Gear
Beringia
Clothing
Rad Power Bikes
Bikes
Cotopaxi SUMMER SALE
Clothing, Bags
 25% Off
White Duck
Outdoors
Tents
Rossignol
Clothing, Ski, Snowboard
Patagonia
Clothing, Bags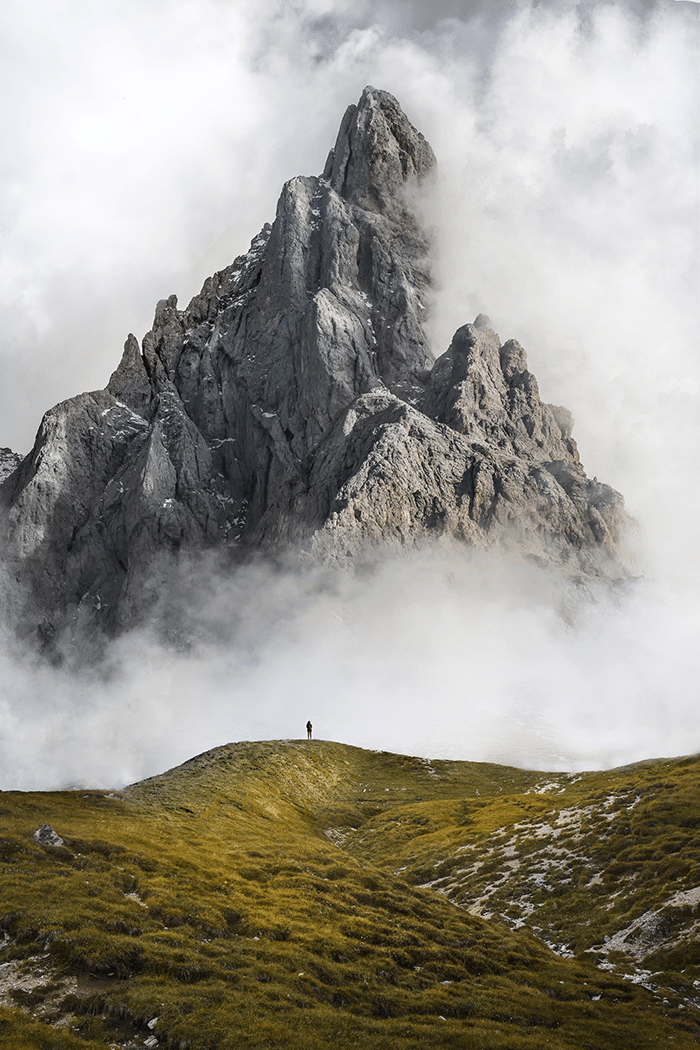 Whether you need a new Patagonia fleece for hiking, or a Cotopaxi backpack for your next camping trip, we have you covered.
Learn more about the roots, ethics and philosophies of these companies.
Sales Deals for Outdoor Clothing – Helly Hansen
Helly Hansen is a Norwegian outdoor clothing and gear company that specializes in producing high-performance apparel for various outdoor activities and extreme weather conditions.
The company was founded in 1877 by Helly Juell Hansen and his wife Maren Margarethe in Moss, Norway.
Initially, they started by producing oilskin jackets, trousers, and other waterproof garments for sailors and fishermen.
Over the years, Helly Hansen expanded its product range and became renowned for its innovative technologies and materials designed to protect against harsh weather conditions.
They developed the first supple waterproof fabrics, as well as the three-layer system, which consists of a base layer, an insulating mid-layer, and an outer shell.
This layering system revolutionized outdoor clothing and provided enhanced comfort and protection.
Helly Hansen's product line includes a wide range of outdoor apparel, such as jackets, pants, base layers, mid-layers, footwear, and accessories, all designed for activities such as skiing, sailing, hiking, mountaineering, and more.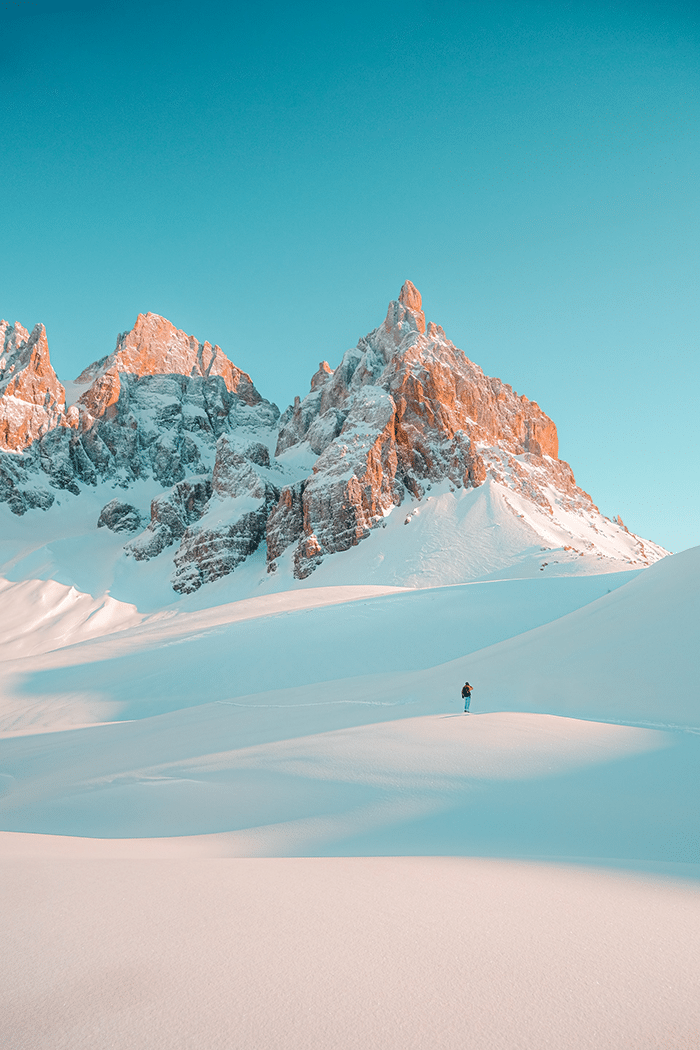 The company focuses on using advanced materials and technologies, including waterproof and breathable fabrics, insulation, and seam-sealing techniques, to ensure durability, functionality, and comfort.
Helly Hansen has gained a reputation for its commitment to quality and performance, making it a popular choice among outdoor enthusiasts, professional athletes, and adventurers around the world.
Nomadik
Nomadik offers subscription outdoor gear boxes delivered monthly or quarterly with products from premium brands like Rumpl, Topo Designs, Liquid IV, Mountain House, United by Blue, Gerber, LuminAID, and more.
Every box is hand curated with best-in-class gear to inspire people to get outside. Subscribing to the Nomadik is easy and flexible, allowing customers to skip any month or cancel any time.
TheNomadik.com was created on the principles of venturing into the unknown. It is searching continents, scoping coastlines, and trekking through mountains and fjords to arrive at the place you dream about.
Their subscriptions make great gifts for men and women who are explorers, campers, hikers and anyone who enjoys the outdoors!
Juiced Bikes
Juiced Bikes is an electric bicycle (e-bike) company based in the United States. The company was founded in 2009 by Tora Harris and is headquartered in Chula Vista, California.
Juiced Bikes specializes in designing and manufacturing high-performance electric bicycles that are known for their power, range, and versatility.
The company's mission is to provide efficient and sustainable transportation options through their e-bikes, catering to various riding styles and preferences.
Juiced Bikes offers a range of models, including commuter bikes, mountain bikes, fat tire bikes, folding bikes, and cargo bikes, each tailored to different needs and terrain types.
Juiced Bikes incorporates advanced technology and features into their e-bikes, such as powerful motors, long-lasting lithium-ion batteries, intuitive controls, and integrated lighting systems.
They prioritize performance, reliability, and user experience in their designs, aiming to provide an enjoyable and eco-friendly alternative to traditional bicycles or gas-powered vehicles.
Juiced Bikes has gained popularity among e-bike enthusiasts and commuters seeking efficient and sustainable transportation solutions. They sell their e-bikes through their website and have established a strong online presence, offering direct-to-consumer sales and shipping to customers across the United States and internationally.
Roark
Roark is a lifestyle brand that focuses on creating apparel and accessories for adventure travel and exploration. The company draws inspiration from the journeys of fictional character Roark, who embodies the spirit of exploration, curiosity, and embracing the unknown.
Roark was founded by Ryan Hitzel in 2010 and is based in Laguna Beach, California.
Roark designs and produces a range of clothing items for both men and women, including shirts, jackets, pants, shorts, hats, and accessories. The brand's aesthetic combines elements of vintage-inspired design, outdoor functionality, and a sense of adventure.
Their products often feature unique patterns, graphics, and storytelling elements that reflect the brand's travel-centric ethos.
The company takes pride in its commitment to travel and storytelling. Roark seeks to capture the essence of different cultures, landscapes, and experiences through their clothing and accessories. They collaborate with local artisans, photographers, and writers from around the world to create immersive narratives that accompany their collections.
In addition to their apparel offerings, Roark also produces adventure-focused content such as films, documentaries, and written stories. They aim to inspire a sense of exploration and encourage people to embark on their own journeys of discovery.
Roark products are available for purchase through their official website, as well as select retailers worldwide. The brand has gained a following among individuals who appreciate adventure, travel, and unique storytelling, embodying a lifestyle that embraces the thrill of exploration and the unknown.
Stanley
Stanley is a well-known brand that specializes in the production of durable, insulated drinkware, food storage containers, and outdoor gear.
The company has a long history and is recognized for its iconic Stanley Classic Vacuum Bottle, which has been a staple of outdoor enthusiasts, adventurers, and workers for over a century.
Stanley was established in 1913 by William Stanley Jr. in Massachusetts, USA. The brand initially focused on manufacturing vacuum-insulated bottles that could keep beverages hot or cold for extended periods. Stanley's products quickly gained popularity, especially among those who required reliable and rugged containers for their outdoor activities or work environments.
Over the years, Stanley expanded its product line to include a wide range of insulated drinkware, such as travel mugs, tumblers, flasks, and water bottles. They also offer food storage containers, coolers, and outdoor accessories like camp cookware and camping grills.
The company's products are designed to withstand tough conditions, maintain temperature control, and provide durability in various outdoor and everyday settings.
Stanley is known for its commitment to quality and craftsmanship. Their products often feature stainless steel construction, vacuum insulation, leak-proof seals, and other innovative features that contribute to their durability and performance. The classic green hammertone finish has become a recognizable trademark of Stanley's products.
The Stanley brand has become synonymous with dependable and long-lasting products, making it a trusted choice for outdoor enthusiasts, campers, travellers, and individuals who appreciate rugged and reliable gear. Stanley products are widely available in outdoor retailers, department stores, and online platforms.
Sales Deals for Outdoor Clothing – Beringia
Beringia is an outdoor clothing company that specializes in producing high-quality apparel for outdoor activities and extreme weather conditions.
The company takes its name from Beringia, a land bridge that once connected Asia and North America during the last Ice Age. Beringia was founded in 2012 by Maxime Larochelle and David Coulombe, and it is based in Quebec, Canada.
Beringia focuses on creating functional and sustainable clothing for outdoor enthusiasts, with a particular emphasis on cold-weather environments.
The company aims to combine technical performance with a minimalist aesthetic. Beringia designs and manufactures a range of products, including jackets, pants, base layers, hats, and accessories, all crafted to withstand harsh weather conditions while providing comfort and mobility.
The brand places a strong emphasis on sustainability and ethical practices. Beringia uses environmentally friendly materials and production methods, such as recycled and organic fabrics, as well as responsible manufacturing processes. They strive to minimize their environmental impact and promote sustainable practices throughout their supply chain.
Beringia has gained recognition among outdoor enthusiasts and adventurers who prioritize performance, durability, and sustainability. Their products are designed to withstand demanding outdoor activities such as hiking, mountaineering, skiing, and other cold-weather pursuits.
Beringia products are available for purchase through their official website and select retailers. The brand continues to innovate and expand its product line, catering to individuals seeking high-quality outdoor clothing that balances functionality, style, and sustainability.
Rad Power Bikes
Rad Power Bikes is an electric bicycle (e-bike) company based in the United States. The company was founded in 2007 by Mike Radenbaugh and Ty Collins and is headquartered in Seattle, Washington.
Rad Power Bikes is known for designing and manufacturing affordable, high-quality electric bicycles that aim to make sustainable transportation accessible to a wider audience.
Rad Power Bikes offers a diverse range of e-bike models, including commuter bikes, cargo bikes, folding bikes, and fat tire bikes.
Their e-bikes are equipped with electric motors and lithium-ion batteries, providing pedal-assist and/or throttle functionality to enhance the riding experience and extend the range of travel. The brand focuses on delivering e-bikes that are versatile, reliable, and suitable for various terrains and lifestyles.
The company emphasizes affordability and value in their product offerings. They strive to provide competitively priced e-bikes without compromising on quality or performance. Rad Power Bikes has also gained a reputation for their exceptional customer service and community engagement.
Rad Power Bikes primarily sells their e-bikes direct-to-consumer through their official website and a network of retail showrooms and partner locations. This approach allows them to maintain a close connection with their customers and offer personalized support and service.
The brand has experienced significant growth and popularity, attracting a wide range of customers, from daily commuters to outdoor enthusiasts and families.
Rad Power Bikes has played a significant role in the e-bike industry, contributing to the broader adoption of electric bicycles as a sustainable and efficient mode of transportation.
Sales Deals for Outdoor Clothing – Cotopaxi
Cotopaxi is an outdoor gear and apparel company based in the United States. The company was founded in 2014 by Davis Smith, and it is headquartered in Salt Lake City, Utah. Cotopaxi differentiates itself by combining social impact with outdoor product design and business practices.
Cotopaxi takes its name from the Cotopaxi volcano, one of the highest active volcanoes in Ecuador. The brand is inspired by the spirit of adventure, exploration, and the beauty of the outdoors.
Cotopaxi focuses on creating innovative outdoor gear and apparel while also prioritizing sustainable and ethical practices.
One of Cotopaxi's notable initiatives is its commitment to giving back and making a positive impact on society and the environment.
The company allocates a portion of its revenue to various charitable causes and partners with nonprofit organizations to address issues related to poverty alleviation, education, and environmental sustainability.
Cotopaxi offers a range of products, including backpacks, jackets, hoodies, t-shirts, and accessories, designed for outdoor activities such as hiking, camping, and travel.
Their products are known for their functionality, durability, and vibrant colour schemes. Cotopaxi incorporates sustainable materials, such as recycled fabrics, and ethical manufacturing practices into their product line.
In addition to their product offerings, Cotopaxi organizes adventure and philanthropic events, such as the Cotopaxi Questival, a 24-hour adventure race focused on teamwork, exploration, and community involvement.
Cotopaxi products can be purchased through their official website and select retailers. The brand appeals to individuals who value outdoor exploration, social responsibility, and sustainable practices, providing them with quality gear while supporting charitable initiatives.
White Duck Outdoors
White Duck Outdoors is a company that specializes in manufacturing high-quality canvas tents and outdoor gear.
The company was founded in 2013 and is based in California, United States. White Duck Outdoors is known for its commitment to creating durable and sustainable products for outdoor enthusiasts and campers.
The company's primary focus is on canvas tents, which are designed to provide comfortable and reliable shelter in various outdoor environments.
White Duck Outdoors uses premium-grade, water-resistant, and breathable cotton canvas fabric in their tent construction. Canvas tents are known for their durability, breathability, and ability to withstand changing weather conditions.
White Duck Outdoors offers a range of canvas tents, including bell tents, cabin tents, and wall tents. Their tents often feature spacious interiors, ample headroom, and multiple windows and doors for ventilation and natural light.
The brand emphasizes quality craftsmanship and attention to detail in their tent designs.
In addition to canvas tents, White Duck Outdoors also produces other outdoor gear and accessories such as hammocks, tarps, tent stoves, and tent accessories.
They aim to provide a comprehensive range of products to enhance the camping experience and promote outdoor exploration.
White Duck Outdoors sells their products through their official website, as well as through select retailers. The brand has gained a reputation for its commitment to quality materials, craftsmanship, and customer satisfaction, catering to outdoor enthusiasts seeking durable and reliable camping gear.
Sales Deals for Outdoor Clothing – Rossignol
Rossignol is a well-known French company that specializes in the production of winter sports equipment and apparel.
The company was founded in 1907 by Abel Rossignol and is headquartered in Saint-Jean-de-Moirans, France. Rossignol is widely recognized for its expertise in skiing, snowboarding, and other winter sports.
Rossignol offers a comprehensive range of products for skiers and snowboarders of all skill levels, including skis, snowboards, bindings, boots, poles, helmets, goggles, and outerwear.
The company combines technical innovation, performance, and style to provide athletes and enthusiasts with equipment and apparel that enhance their on-mountain experiences.
Rossignol is renowned for its continuous commitment to research and development. The brand has been at the forefront of technological advancements in skiing and snowboarding, introducing innovative designs, materials, and construction methods. Rossignol collaborates with professional athletes and leverages their expertise to create products that meet the demands of elite performance.
In addition to its winter sports equipment, Rossignol also offers a line of lifestyle apparel and accessories inspired by its sporting heritage. These products blend functionality and style, appealing to those who appreciate the outdoor lifestyle even when they are not on the slopes.
Rossignol products are sold globally through authorized dealers, sporting goods retailers, and the brand's official website. The company has a strong presence in the skiing and snowboarding community, and its products are trusted by both professional athletes and recreational enthusiasts.
Sales Deals for Outdoor Clothing – Patagonia
Patagonia is an outdoor clothing and gear company that is known for its commitment to environmental sustainability and social responsibility. The company was founded in 1973 by Yvon Chouinard and is headquartered in Ventura, California, United States.
Patagonia specializes in producing a wide range of outdoor apparel and equipment, including clothing for various outdoor activities such as hiking, climbing, skiing, and surfing. Their product line includes jackets, pants, shirts, sweaters, base layers, accessories, and backpacks. Patagonia is particularly renowned for its high-quality, durable, and performance-oriented products that are designed to withstand the rigors of outdoor adventures.
What sets Patagonia apart is its strong dedication to environmental and social causes. The company has a mission statement to "build the best product, cause no unnecessary harm, and use business to inspire and implement solutions to the environmental crisis."
Patagonia actively supports environmental activism, promotes sustainable practices, and invests in conservation efforts. They have pledged a percentage of their sales to grassroots environmental organizations and advocate for responsible business practices throughout their supply chain.
Patagonia also prioritizes fair labour practices and works towards improving the welfare of the workers involved in their manufacturing processes.
They were one of the first outdoor apparel companies to implement a comprehensive supply chain transparency program and have taken steps to ensure that their products are made in safe and fair working conditions.
Patagonia's products are sold through their official website, as well as their own retail stores and authorized retailers worldwide. The brand has garnered a loyal following of outdoor enthusiasts, environmental activists, and socially conscious consumers who appreciate their quality products and their commitment to sustainability and ethical practices.
Why are Sales a Great Time to Buy Outdoor Clothing and Gear for Hiking and Camping?
Sales are a great time to buy outdoor clothing and gear for hiking and camping for several reasons:
Cost Savings
Sales often offer significant discounts, allowing you to purchase outdoor gear and clothing at a lower price than usual. This can make high-quality and durable items more affordable and within reach, especially for those on a budget.
Seasonal Clearance
Sales frequently occur at the end of a season or before new product releases. Retailers need to clear out their inventory to make room for new items, leading to discounted prices on last season's gear. It's an excellent opportunity to find deals on items you may need for upcoming trips or future adventures.
Upgrades and Expansions
Sales can be a chance to upgrade your existing outdoor gear or expand your collection. Whether you're looking for a lighter tent, a more advanced backpack, or improved insulation layers, sales allow you to invest in better equipment without paying full price.
Preparation for Future Trips
If you have upcoming hiking or camping plans, sales provide an opportunity to stock up on essentials and ensure you have all the necessary gear. You can purchase items like camping stoves, sleeping bags, hiking boots, and rain jackets at discounted rates, making it more affordable to prepare for your adventures.
Experimentation and Try New Brands
Sales can be a good time to try out different brands or products you haven't considered before. With reduced prices, you can take a chance on items you may not have been willing to purchase at full price. This gives you the opportunity to explore different gear options and find what works best for your outdoor activities.
It's important to plan ahead and make a list of the specific gear and clothing you need before taking advantage of sales. This way, you can prioritize your purchases and ensure you're getting the best value for your money.
Other Great Outdoor Companies
If you found these sales deals for outdoor clothing, camping, climbing and hiking equipment useful, then check out these
Outdoor Clothing Companies
Tent Brands