Best Netherlands Outdoor Clothing Companies
It took a while for Netherlands outdoor clothing companies to earn their recognition. Yet this notorious land of culture and style, judged by some as insular, brings a progressive attitude and irreverence to the fashion world.
Dutch style seems to fly higher than pop culture trends. Grand ideas orbit their projects. They are also able to build brand identities that stand apart and inspire innovation.
A community of like-minded, but free-thinking creators has enabled Netherlands outdoor clothing companies to thrive and expand in exciting new directions. By doing this they can help to alter the framework of how outdoor brands design and market their apparel.
Sustainable Clothing
In this work, we've picked out a few of our favourite Dutch clothing brands. We hope our findings will inspire more conscious consumers to seek out functional and fashionable alternatives, which are made with natural, organic, or recycled materials.
'A community of like-minded, but free-thinking creators has enabled Netherlands outdoor clothing companies to thrive…'
South Korean brands are hard to beat in terms of performance. German studios lead the charge with more technical designs. While Swedish labels favour boldness and a more sustainable process.
In the Netherlands, you'll find eco-friendly fashion that is relatively inexpensive and sustainable with a typically Scandinavian ethos. You can look stylish without leaving a big, clumsy footprint on this fragile planet of ours.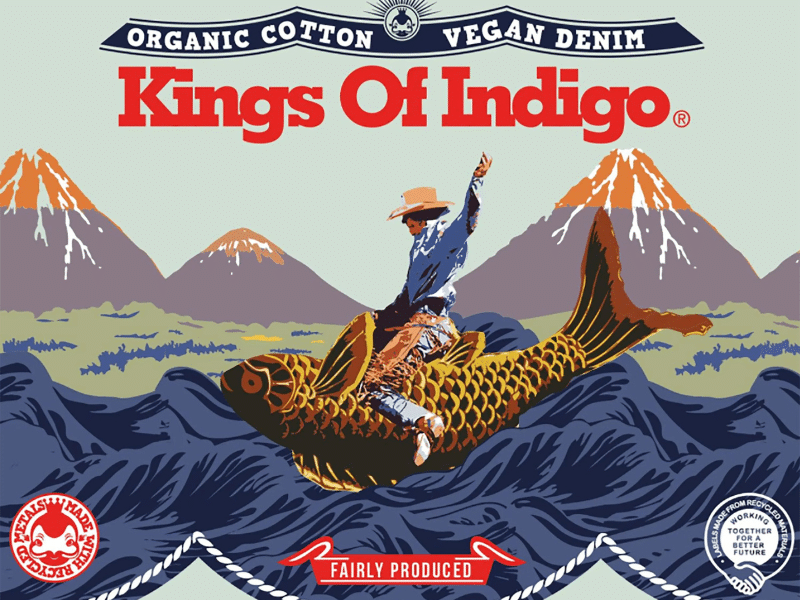 Netherlands Clothing: Function Or Fashion?
You don't always have to choose between function or fashion. Many of these Dutch brands ensure you look great without picking up any blemishes on your conscience.
Necessity has forced the Netherlands outdoor clothing companies to offer eco-friendly and more affordable collections. Brands that stray too far are often held accountable and ripped apart in online forums like a chunk of bread in a coy pond.
A New Kind Of Traveller
A new breed of global travellers expect nothing but sustainable products. What they wear is more ethically made and popular materials, like wool, leather, fur, and down feather, are often derided by environmentalists.
Some brands are even 100% vegan. A lot of research and energy has also gone into upholding high social and environmental standards. At every turn they promote having a positive impact on people, the planet and animals.
You will find that many of these listed brands keep their resources and energy on a tight leash. They reduce carbon emissions, limit impact on waterways and always use and dispose of chemicals safely. Workers within their supply chains are invariably well-treated as well.
Meanwhile, these Dutch brands push boundaries in other ways too, often prioritising a digital-first approach, catering for lovers of the outdoors and ensuring they're always impeccably dressed.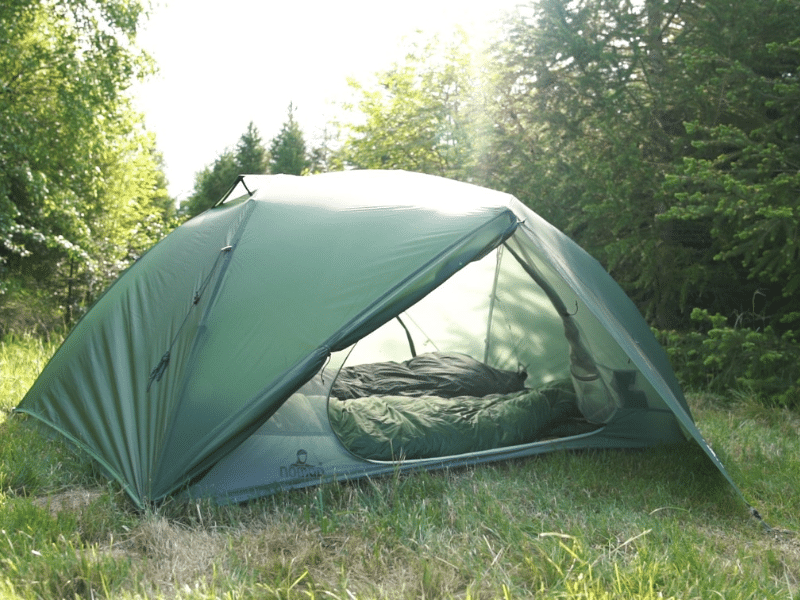 5. NOMAD
First up on our list is NOMAD® – one of the more popular Netherlands outdoor clothing companies, which was founded in 1978. You can rely on this pick for high quality and durable products.
Indeed, this brand is known for durability and their products have all been rigorously tested over the course of the past 40 years. They have made it their mission to inspire adventurers on journeys both short and long.
You might say the core focus of NOMAD® is sleeping bags and mats. They also offer an extensive variety of travel gear too. Outdoor clothing is just one aisle of many other offerings, alongside backpacks and tents.
Their famous sleeping bags are compact and lightweight – some designs are fit to keep you warm and cosy at -13C, so you will never be deprived of a good night's sleep.
The community is kept together with shared interests and storytelling backed by the #IAMNOMAD hashtag. While their textile innovation has earned the brand a spot as a veritable market leader.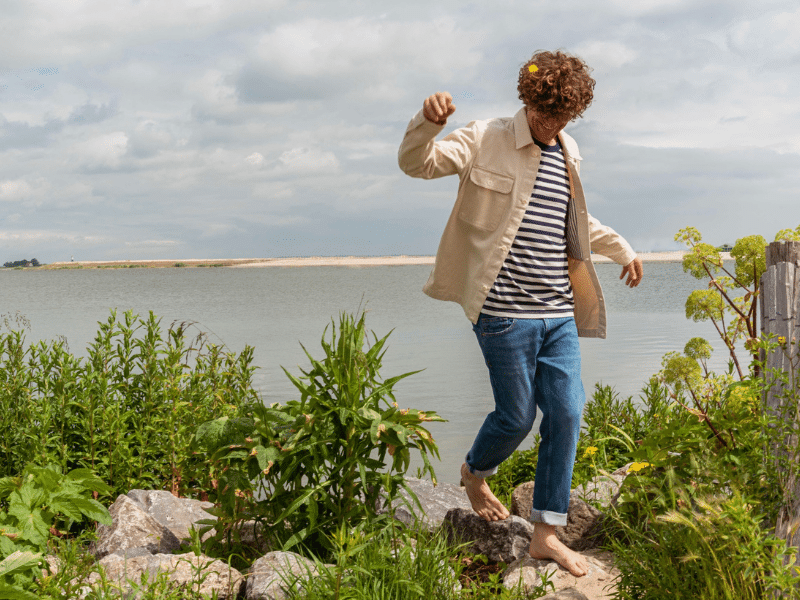 4. Kings Of Indigo
It's true that human craftsmanship enriches travel. No matter where you end up in the world, you never need to abandon your creature comforts.
Kings Of Indigo are a Netherlands denim company that originated in Amsterdam, specialising in a variety of denim clothing, outerwear, knitwear and accessories.
From the land of cobbled lanes, canals, waffles and hazy cafes, they work with innovative materials and only ever rely on sustainable methods of production.
As much as they produce clothing that catches the eye, this brand is also dedicated to reducing their impact on the environment. They stay true to these high standards without compromising on the quality of their designs.
So, their creations are made with one eye on an industry they intend to play a part in cleaning up. They use low impact dyes, recycled water and more recycled content in their fabrics. While also reducing the amount of water, chemicals and energy used in their manufacturing process.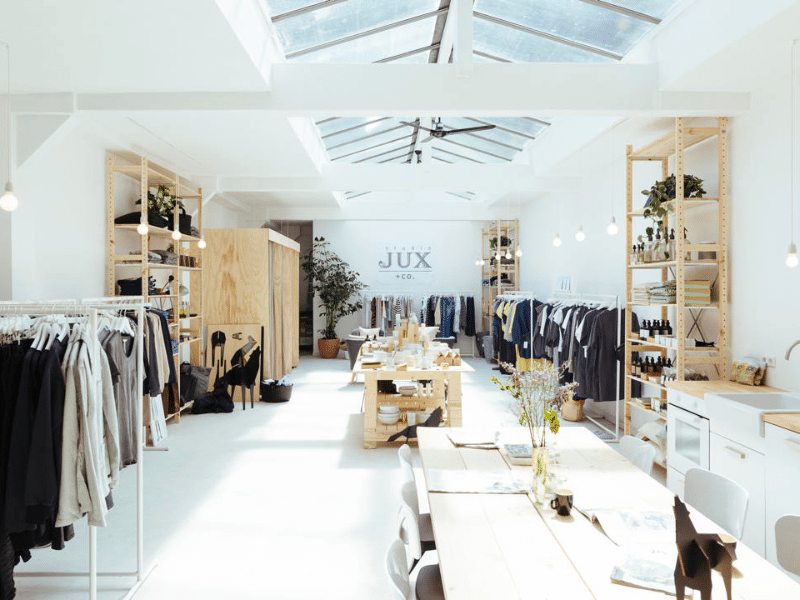 3. Studio JUX
Another brand out of Amsterdam, Studio JUX is known for its affordable and sustainable clothing. Their values are rooted in an organic, recycled and zero waster approach to fashion.
In terms of what you can expect from their designs – they offer a fantastic range of sportswear, swimwear, knitwear and outerwear. Their positive impact extends to everything they make as well.
Best USA Camping Equipment Brands
Their mission statement focuses on the idea that fashion should be fun and that no one would should have to suffer for their craft, including those who work in their factories. Ultimately, the aim is to leave a better world behind.
Part of this commitment includes their social projects with women in Kathmandu, Nepal. The fashion label seeks to minimise its environment impact while ensuring safe conditions for its workers worldwide.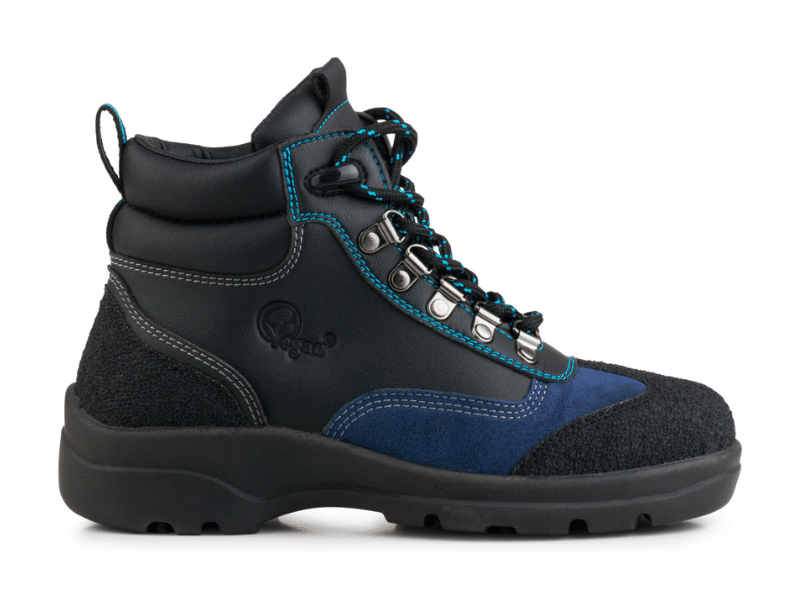 2. Eco Vegan Shoes
Based in the western city of Zoetermeer, this vegan brand has made a considerable impact on the fashion market with its unique collection of boots, sneakers, sandals and flats.
This ethical shoe company has long been committed to make our time in the outdoors easier, but their creations are stylish too and designed for both women and men.
In fact, the distinctly modern Eco Vegan Shoes represents a marriage of style and compassion. Their products have all been approved by The Vegan Society and PETA too.
Their manufacturing process is Bluesign certified and based in Portugal where workers receive fair pay, employment terms and safe conditions.
In addition to this, your new favourite Dutch shoe brand also relies on sustainable resources and biodegradable materials. Try their products on for yourself and see if you don't find them durable enough for your daily adventures!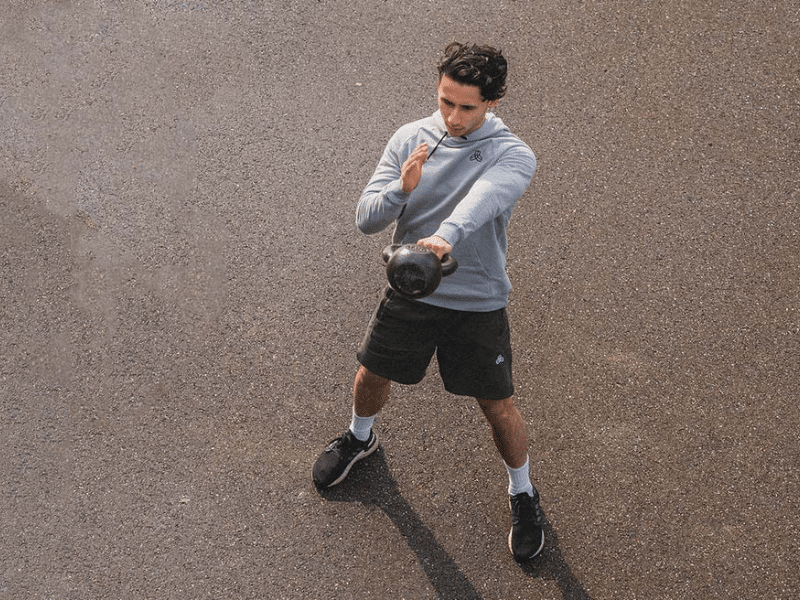 1. Iron Roots
Sticking with this trend of sustainable fashion, the Dutch sportswear brand Iron Roots makes apparel from plant-based fabrics. They specialise in products that are remarkable for both their design and functionality.
This brand started out in 2018 and was founded by friends who grew sick of the fact that 90% of all other sportswear is made from plastics. There were no obvious alternatives on the market.
So, these friends set out to take matters into their own hands. Their activewear is made from fabrics that are free of plastic. It is functional, sustainable and stylish too, as well as being made in factories that uphold fair production standards.
Iron Roots also minimise their CO₂ emissions and a few products in their range save more than 60% CO₂ during production compared to polyester clothing.
If you're worried about fit, you can be assured that most of their items are available in the size range XS-2XL as well.
More Outdoor Clothing Companies