Kari Traa Base Layers for Hiking, Skiing and Training: Buyer's Guide 
When it comes to choosing Kari Traa Base Layers we have you covered. In this buyer's guide, we'll be looking at the origins of this iconic brand from three-time Olympic medal winner: Kari Traa.
We'll learn about how the champion freestyle skier carved up the powder of fashion history. You might even learn about the importance of big dreams, inspired by a woman who started out in the small Norwegian town of Voss.
Yet from humble origins, among the fjords and mountains, Kari Traa has turned a part-time hobby into a lifelong gig. In 2005, Kari Traa's clothing launched internationally and slalomed onto the US market just under a decade later.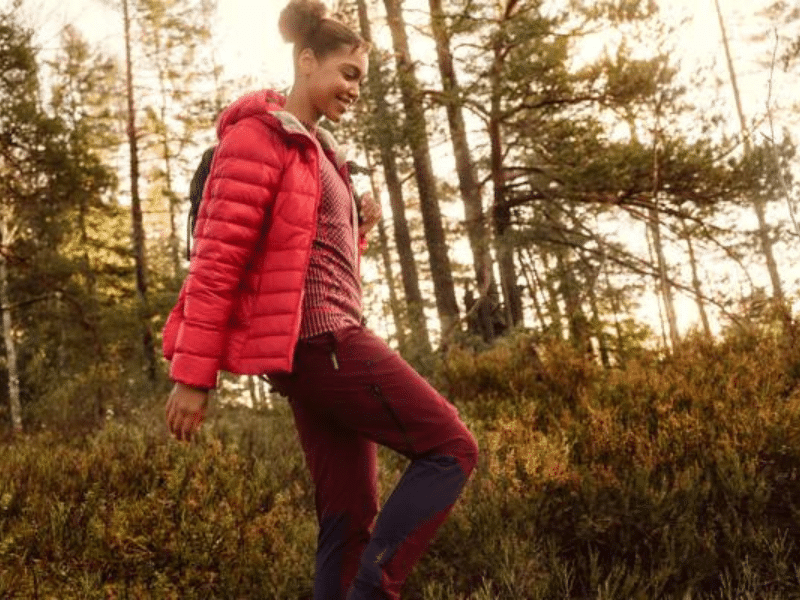 At first, Kari found time to knit beanies and customise her ski wear, alongside the unending strain of competition. Then she went on to create and stamp her name onto an entire collection of sports apparel for women.
Now, Kari Traa is known the world over and the brand's leggings, base layers and sports bras are well-loved for their bright patterns and playful styling.
Is Kari Traa a Good Brand?
The question of whether you can trust Kari Traa as a brand is easy to answer. It's done in three letters… yes! This women's sports brand was founded by a three-time Olympic medallist, who knows more about ski apparel than most.
The brand community doesn't shy away from the power of femininity. Nor does it seek to isolate any of its customers, championing a simple love of the outdoors above all else.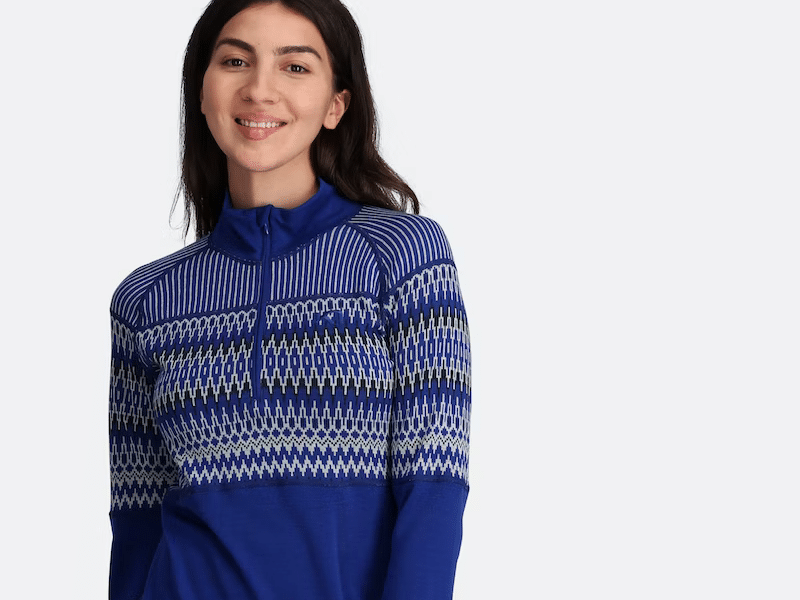 The idea is that you can wear Kari Traa and fulfil your goals, feeling empowered and backed by quality materials. Also, it helps that each design has bold colours and pays tribute to a wild Norwegian heritage.
You can find a broad selection of thermal underwear and functional clothing for women. Their base layers are famous and well-suited for blustery winter months.
Kari Traa is one of the select few companies that cater specifically to women. In their own words, this brand is the 'badass friend that lifts everyone around her.'
Bestselling Kari Traa base layers like the Smekker Half Zip Base Layer definitely deserve a closer look. Check out their lightweight and luxurious Silja Half Zip Base Layer (made from 100% merino wool) as well.
Where is Kari Traa From?
Kari Traa is an Olympic champion who redefined women's sportswear. She is from a Norwegian town called Voss, which is often described as the 'adrenaline capital of Norway'.
For 200 years, thrill-seekers have sought out the wildness of Voss and set out on adventures in this rugged landscape between Bergen, Sognefjord and Hardangerfjord.
It seems fitting that this is where Kari Traa's story began – a playground for outdoor athletes and adventurers. Perhaps we shouldn't be surprised that mountainous Voss birthed the founder of Europe's fastest-growing sports brand for women.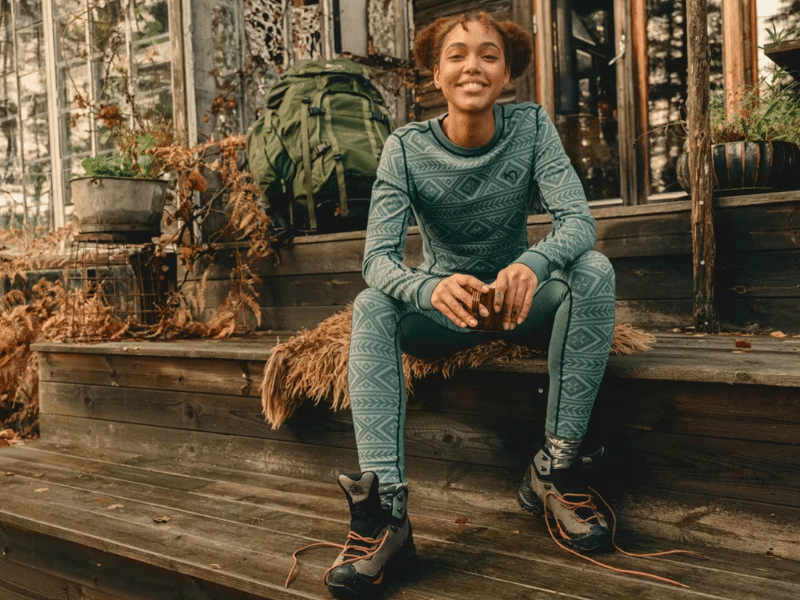 Some even say that Kari Traa was born with skis on her feet. Then she gained a proclivity for bombing down bumpy trails and earned her place as an Olympic champion mogul skier in 2002.
Kari's entrepreneurial spirit was evident at the start of her skiing career. Sponsors were reserved for the men's team and so Kari crocheted and knitted her own beanies during competitions. These beanies were bold, colourful and beloved by friends and fellow skiers.
Eventually, Kari decided to turn her competition hobby into a fledgling business. Suddenly the brand was set to flip the world of women's sports apparel on its head.
Does Kari Traa Run Small?
When it comes to fit and comfort it's worth pointing a few things out. Those who aren't aware of Kari Traa base layers, created by its Norwegian namesake, should pay special attention to the below.
Kari Traa is known for creating pants (as well as a few other products) that run small. There are many reviews for buyers who ordered a small and had to later exchange it for a medium.
You might even find that the fit is still snug once you've sized up. It would be our recommendation that you order one size up and make use of the size range from small to extra large. There are also plus size pants ranging from 2XL to 4XL.
Also, remember than merino layers are known to come with an almost imperceptible scratchiness (you can thank the cosy wool for that). This is simply the nature of merino wool and a small price to pay for its myriad benefits.
Who is Kari Traa?
Finally, if we haven't covered this already and inured you to the quirks of this brand, let's talk a little more about Kari Traa herself.
Kari Traa has an eye for design and channels her playful artistry into feminine designs with strong colours. You'll find that the brand's sports collection is eye-catching to say the least.
Innovation is also a crucial element of the Kari Traa ethos. In fact, this brand has effectively revolutionised the base layer category – a great example is their Rose wool underwear.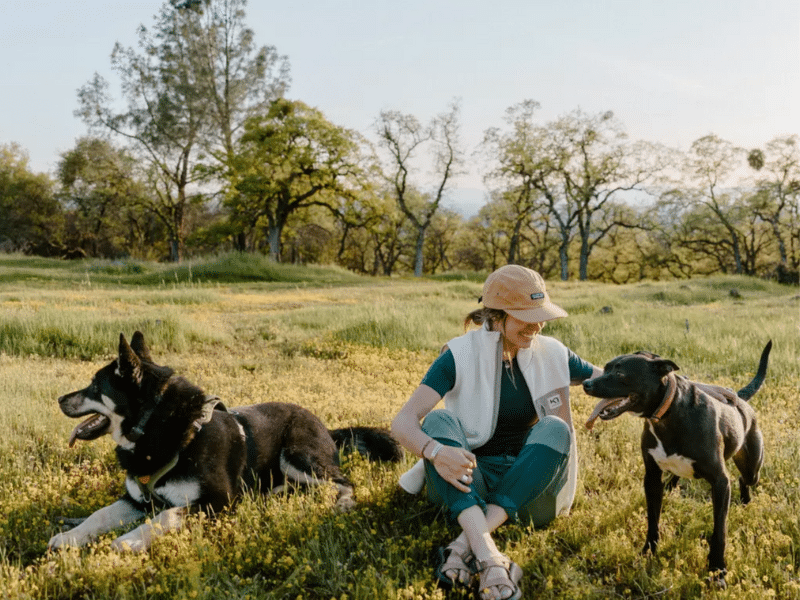 The reason why Kari works so well with wool has to do with her early life on a farm in Voss. The brand's designers use methods inspired by Kari's memories from childhood.
It's also true that they have stayed true to Norwegian traditions and honed their technical features for harsh conditions in the country's western reaches.
Kari won silver at the Turin Olympics in Turin (no female skiers were able to compete with her after she retired). So, the freestyle skier knows her own arena very well and surely values the fruits of high performance.
Ultimately, Kari Traa seems to be entirely committed to enabling women to follow their dreams. She teamed up with the Norwegian Ski Federation to start her own ski team for girls. New talents include Hedwig Wessel, who came third in the 2016 freestyle world cup.
The brand has found its footing in many European countries and enjoys impressive growth and outreach in all markets. Kari's clothing continues to inspire women to head outdoors, regardless of whether they have skis attached to their feet.
The Kari Traa Community
Now, there is a community of adventurous women who have aligned themselves with Kari Traa's core values. Always be authentic and strong, but never forget to embrace the fun-loving spirit of inclusivity.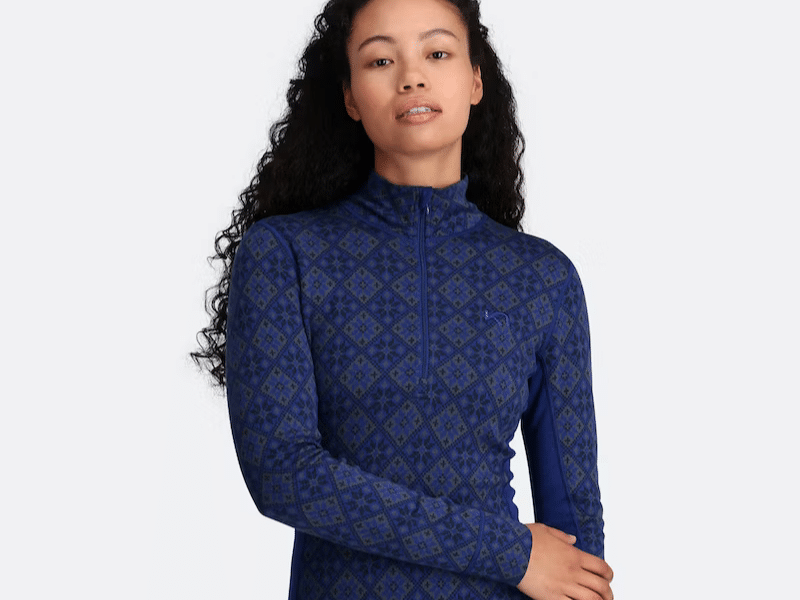 Kari Traa teaches us that life doesn't always have to be taken so seriously – even if you're an athlete at the peak of your physical prowess. You can enjoy life on your own terms and relish those snow-covered lands at the colder reaches of our planet.
Maybe you've grown tired of putting on the same careworn leggings for exercise. You might be sick of seeing athletes dressed in all-black from head to toe. Well, Kari Traa offers an antidote for all that.
Embrace the joy of colour in bold designs and invest in free-spirited gear that always goes well with a smile. It's true you don't always have pout with furrowed brows when you sweat!
It doesn't matter if you're carving snow, climbing rocks or pedalling downhill, Kari Traa is a Nordic brand that favours badass athletes from all walks of life. So, start exploring their selection of standout prints and see if you don't fall in love in the process.
More Articles For Skiers
Ski Erg Workouts to Build Powerful Endurance and Mental Grit
Best Rossignol Ski Jackets for Men and Women