Best Gyms in Iceland for Training Whilst Travelling
Welcome to the best gyms in Iceland.
Iceland is home to around 360,000 people and is one of the fittest nations on the planet.
From that tiny population they have produced an extensive roster of incredible athletes:
Annie Thorisdottir and Katrin Davidsdottir are both multiple time CrossFit® Games winners
Jón Páll Sigmarsson and Magnús Ver Magnússon won the World's Strongest Man four times each
Hafþór Júlíus Björnsson is the winner of the World's Strongest Man, two-time winner of the Arnold Strongman Classic and five-time Europe's strongest man
Sara Sigmundsdottir has won the worldwide CrossFit® Open three times as well as numerous CrossFit Sanctionals® and Regionals Events around the world
Bjorgvin Karl Gudmundsson is one of the best male CrossFit athletes on the planet, with two podium finishes at the CrossFit Games® in 2015 and 2019
Iceland's Cultural History
Due to its unique geography and history, Iceland houses a rich sporting, artistic, literary, musical and political culture.
Settled by Vikings from Norway sometime in the 800s AD, and subsequently Scots and further bands of Vikings, it had survived and flourished. Even the Icelandic horses in the country today are unique in the fact that they are direct descendants from the horses the Vikings first brought over from mainland Europe.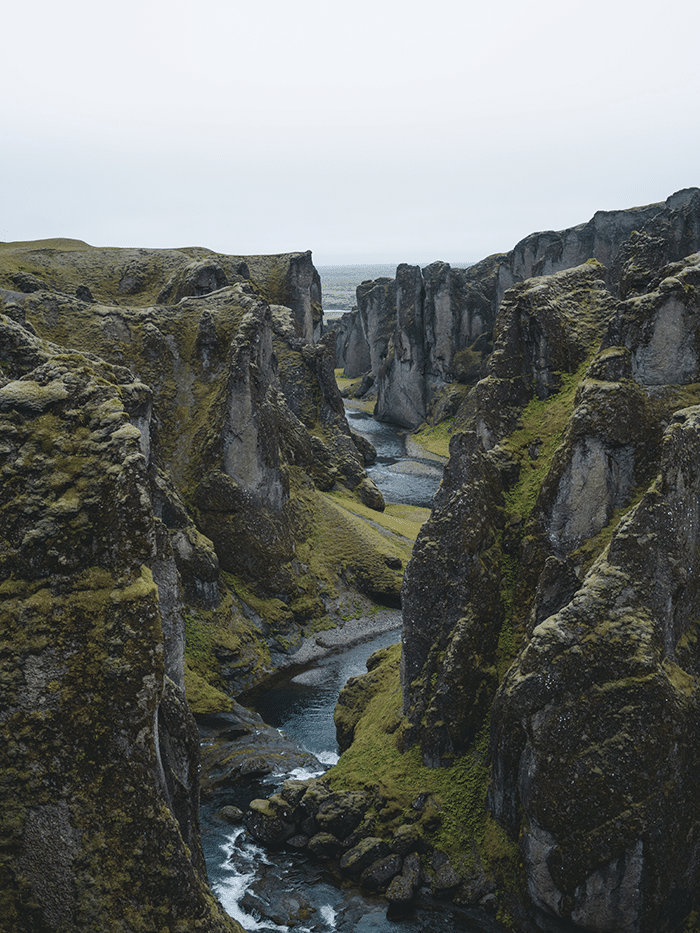 Iceland is home to the very first parliament grounds in Europe. In the year 930 AD, the initial Parliament met in Iceland in what is today Þingvellir National Park.
The site has since been named a UNESCO World Heritage Site because of its cultural, historical, and geographical significance. This forward-thinking nation also harnesses hydro and geothermal energy to power more than 80% of the country.
Gender Equality in Iceland
Iceland is a great place for both women and men to train, probably the best in the world in many ways.
On Jan. 1, 2018, Iceland became the first country in the world to make it illegal to pay men more than women for doing the same job, an inequality that exists in almost every country in the world.
Iceland remains the number 1 ranked country for gender equality according to The Global Gender Gap Index Ranking. It stands at 87.7%, followed by Scandinavian countries Norway (84.2%), Finland (83.2%) and Sweden (82.0%).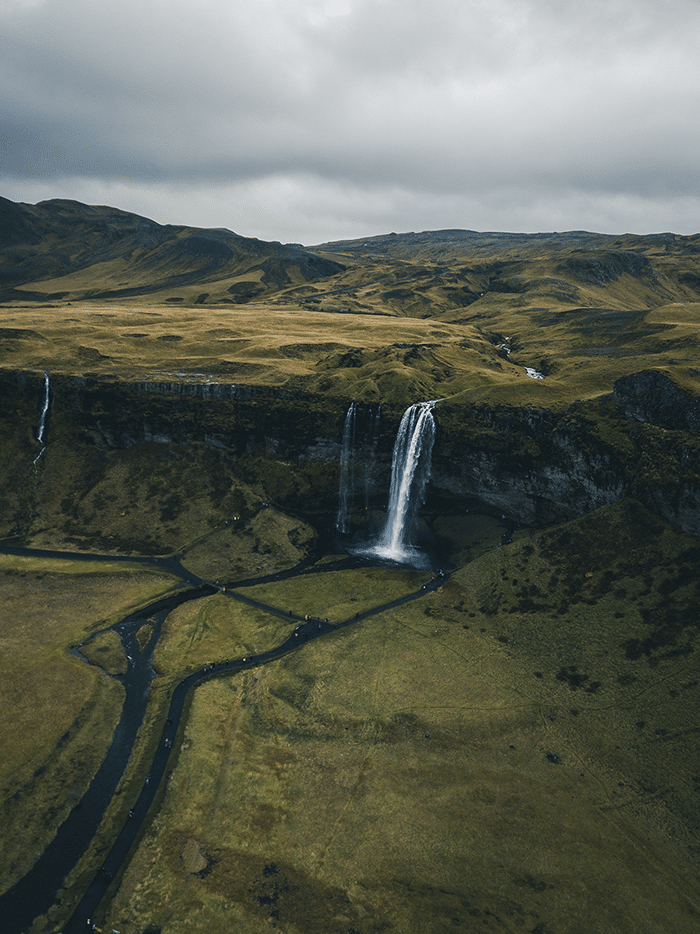 On the 19th of June 1915 the first Icelandic women got the right to vote. At the time only women aged 40 and over were allowed to vote, but in 1931 the age was lowered to 25, the same as it was for men.
Best Gyms in Iceland
If you are in Iceland and you want to train, check out the following places. We have included all the info you need to find them and arrange a visit.
Reykjavik
Check out these gyms in the capital.
Thor's Power Gym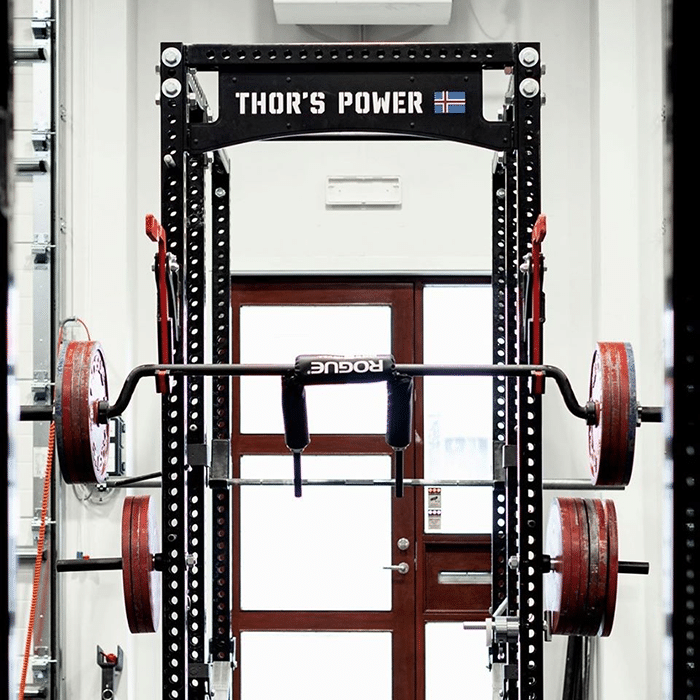 Location: Kópavogur, Iceland
Website: hafthorbjornsson.com
Email:
Phone: +354 822 0377
Run by Thor himself, this gym has a motivating and hardcore atmosphere. If you want to train there then you will need to email and book ahead.
Hafþór Júlíus Björnsson is a professional strongman and actor (he played the Mountain in Game of Thrones). He is the 2018 World's Strongest Man, the 2018 and 2019 Arnold Strongman Classic winner, a multiple world record holder, and arguably the strongest man to ever life.
Find out if a Squat Sqfety Bar is right for you
Internationally, Hafþór has won Europe's Strongest Man five times since 2014. He has won the Arnold Strongman Classic–widely regarded as the most difficult major strongman competition–twice.
In 2018, he was the first man to take first in all three major competitions: World's Strongest Man, The Arnold Strongman Classic, and World's Ultimate Strongman.
FULLSTERKUR is the third documentary in a collection of films produced by Rogue Fitness, exploring strength culture around the world, connected specifically by the ancient tradition of stone lifting.
Best Gyms in Iceland – Jakaból Gym
Location: Arnarbakki 4-6, Reykjavík, Iceland
Email:
Home of the legendary World's Strongest Man champion Magnús Ver Magnússon! The "nest of giants" was originally opened by the popular Icelandic strongman Jón Páll Sigmarsson before his premature death and was later re-opened (albeit in a different location) by friend/rival Magnús Vér.
VICE went out there to investigate why this tiny island produces such strong people. Hanging out at Jakabol—a gym run by ex-champion Magnús Vér – They met a whole host of Icelandic strongmen, which includes Hafthor "Thor" Bjornsson, the 6'9″ star of Game of Thrones.
CrossFit Reykjavik
Location: Faxafen 12, 108 Reykjavík, Iceland
Cost: The drop in fee is ISK 2900 per WOD, a week pass is ISK 7800.
Website: https://crossfitreykjavik.is/
Email:
Phone: +354 561 9900
Wife and husband, Hronn Svansdottir and Ivar Isak Gudjonsson, started CrossFit Reykjavik in 2009 in a 27m2 garage in Mosfellsbaer (a small municipal in the vicinity of Reykjavik).
Evert Viglundsson,Head Coach and veteran Health and Fitness Professional, joined forces with Hronn and Ivar Isak and in July 2010 the team officially opened the Box in Skeifan 8.
CrossFit Reykjavik moved in August 2013 to accommodate ever increasing number of International CrossFiters thewe moved to our current location at Faxafen 12.
Annie Thorisdottir, Two-Time Fittest Woman on Earth at the Reebok CrossFit Games and a five-time Games podium finisher, joined Hronn, Ivar, and Evert in 2012.
"All those dropping in must be familiar with the fundamental movements in CrossFit and have done CrossFit for at least 3 months. We offer changing rooms with good showers and a SPA area with a hot tub, cold tub and an infra-red sauna."
Best Gyms in Iceland – CrossFit Hafnafjörður
Location: Hvaleyrarbraut 41, 220 Hafnafirði
Cost: The drop in fee is 2000 ISK, 10 admissions for 15.000 ISK
Website: cfh.is/
Email:
Phone: +354 571 6905
Crossfit Hafnafjörður is located only about 30-minute drive from Keflavik International Airport, perfect for those who have stopover in Iceland or want to workout before or after flight. A great place to train with good atmosphere.
CrossFit Katla
Location: Holtagörðum (second floor), 104 Reykjavík
Cost: Drop in: 2500 ISK
Website: www.crossfitkatla.is/Email:
Email:
Phone:
CrossFit Katla is located in Holtagarðar and is part of the Reebok Fitness Center, one of the best fitness center in Iceland. The CrossFit box is very spacious and well equipped.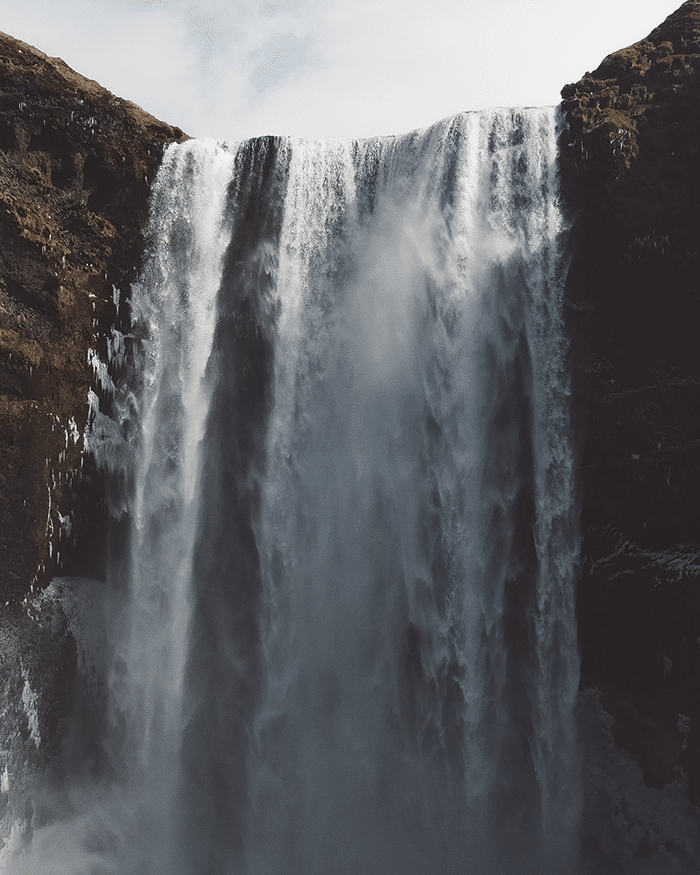 Best Gyms in Iceland – CrossFit Grandi
Location: Fiskislóð 49-51, 101 Reykjavík
Cost: The drop-in fee is 2.500 ISK, one week pass is 7.990 ISK. – Reservations are required
Website: www.grandi101.is/
Email: [email protected]
Phone:
Crossfit Grandi opened early year 2017 and offers two training options, CrossFit and GrandaFit.
The box offers good facilities where they emphasize on professionalism, personal service and common sense in training.
CrossFit Sport
The home of CrossFit Sport is in the premises of the Sports House in Kopavogur.
CrossFit Sport offers two large halls with an extensive collection of equipment for CrossFit. In the Sports House there is also a hot tub and steam room where you can relax after a good workout.
Conditions are great both inside and outside. Many good hiking trails are located in the immediate vicinity and classes are especially enjoyable outside in the summer as "our area usually goes by the name Costa del CrossFit Sport."
CrossFit XY
Location: Miðhraun 2, 210 Garðabær
Cost: 5 Admissions for 9.900 ISK and 10 Admissions for 17.900 ISK
Website:  www.crossfitxy.is
Email:
Phone: +354 517 0500
CrossFit XY offers a fun and positive environment where everyone can enjoy themselves, exercise with fun people and maximize their performance with the help of great trainers.
Over 1000m2, the Box houses large and well-equipped halls and ample equipment, hot and cold bathing and excellent surrounding running routes.
The area itself is about 1,000 square meters, consisting of two large halls and one smaller hall. The large halls are used for group time and the smaller halls are used for those who want to exercise themselves outside of practice time.
Outdoors, CrossFit XY has easy access to great hiking trails in the lava between Gardabaer and Hafnafjörður. It is also just a short walk to Heidmörk. Housing XY also houses Gardening Township's Liftingafélag.
Icelandic Gyms in the Rest of the Country
See the other incredible gyms all around the rest of the island.
Best Gyms in Iceland – CrossFit Hengill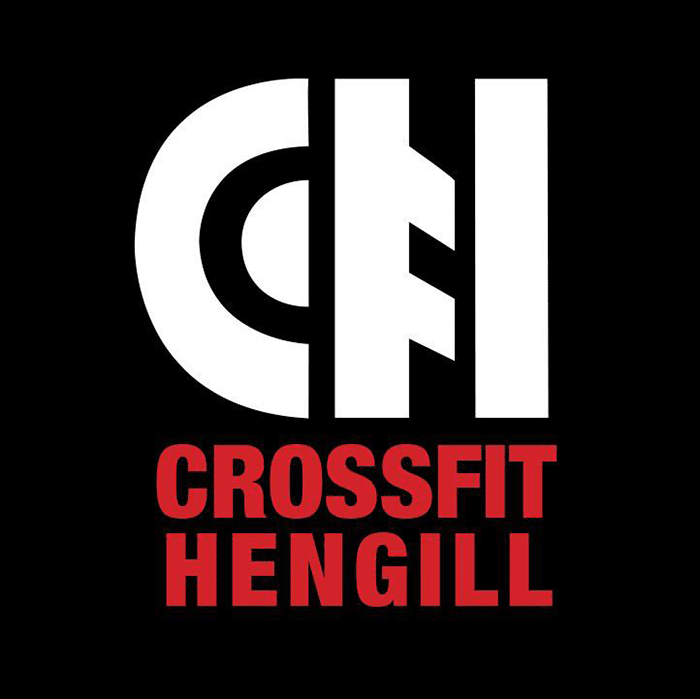 Location: Skólamörk 6, 810 Hveragerði
Cost: The drop in fee is ISK 1800 per WOD, one week pass is ISK 5000.
Website: www.crossfithengill.is/
Email:
Phone: +354 867 6913
This is where Björgvin Karl Guðmundsson began his CrossFit training and today he still trains there and works as a coach. Björgvin is one of the best male athletes in the Sport of Fitness. In 2015 and 2019 he finished in 3rd place at the CrossFit Games®.
If you are planning on visiting the South Coast or the Golden circle you must stop in Hveragerði for a workout at Hengill. They provide great facilities and equipment, but above all, coaches with a lot of experience at CrossFit and other sports.
CrossFit Ægir
Location: Vesturgata 119, 300 Akranes
Cost: Drop in is 1800 ISK, one week pass is 5000 ISK
Website: www.crossfitaegir.is/
Email:
Phone: +354 849 6966
One of Iceland's most westerly CrossFit Boxes, CrossFit Ægir is often described as "The biggest tiny box in Iceland."
At only 7×3 meters it offers a completely unique training experience, very friendly coaching and welcoming members. There are no showers and no changing rooms but plenty of equipment.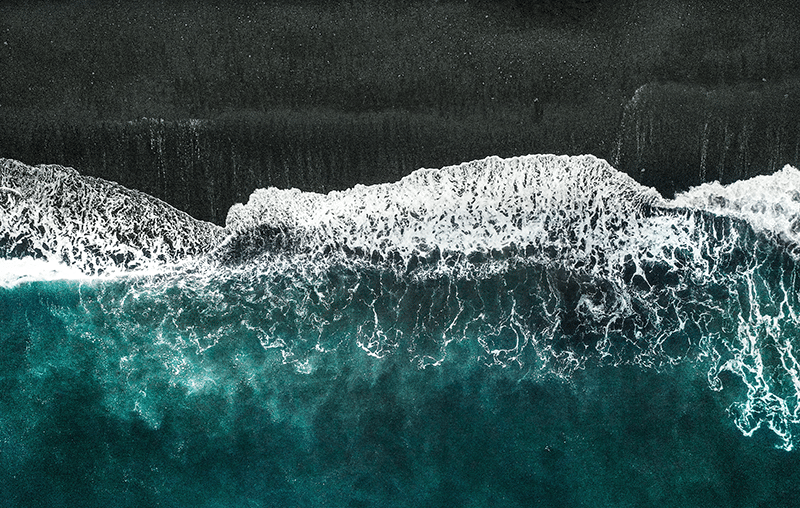 CrossFit Suðurnes
Location: Flugvallarbraut, 701 Keflavík, Iceland
Cost: Drop in is 2190 ISK, 15 Admissions for 22.990 ISK
Email:
Phone: +354 421 8070
An impressive Box with excellent facilities, CrossFit Suðurnes is located within the premises of the sports house Reykjanesbaer. Sara Sigmundsdottir has trained here, also Johanna Julia Juliusdottir, another talented Icelandic Dottir.
"At CrossFit Suðurnes, the idea is simple, to create a platform for people who want to come together and practice under the guidance of a coach and have fun on the road."
Best Gyms in Iceland – CrossFit Grindavík
Unique location, the Box is on the second floor above the fishing shuttle service with a great view of the ocean. Opened in 2017, they often hold surveys to allow members to choose the best time for them to hold classes.
If you are visiting Iceland and like to stay on top of your fitness whilst having new experiences then CrossFit Grindavík is perfect for you.
CrossFit Selfoss
Location: Eyravegi 33, 800 Selfoss
Cost:
Email:
Phone: +354 482 4140
"CrossFit Selfoss is a fast-growing community of people from all walks of life who want to improve their quality of life. If you want to have fun, get fit and stand out, feel free to join the group because we love welcoming new people and introducing them to our Box spirit and the great company we keep as a community."
Crossfit Selfoss was opened in the fall of 2016. The box is about 800m2 including the group hall on the top floor, CrossFit on the middle then fitness rooms, changing rooms, sauna and ice bath on the lower floor.
The box is open around the clock all day of the year and has cardholders with key cards that allow them to attend whenever they see fit.
CrossFit Akureyri
Location: Njarðarnes 10, 603 Akureyri
Cost: The drop in free is 2000 ISK, 10 admissions for 18.000 ISK
Website: www.crossfitakureyri.is  
Email:
Phone:
When traveling to the North make sure to drop in at Crossfit Akureyri, a friendly and well-equipped box. Akureyri is the capital of North Iceland, we recommend visiting the swimming pool after your workout and grab a coffee or something to eat at one of many restaurants and cafés.
CrossFit Hamar
Location: Furuvöllum 7, 600 Akureyri
Cost: Drop in is 2000 ISK, 10 Admissions for 15.900 ISK
Website: www.crossfithamar.is/
Email:
Phone: +354 690 5209
Great CrossFit Box in the north of Iceland. Welcoming staff and a tight knit community make this a perfect place to drop into when you are in the north or driving around the country.
For your information the ring road is 1,332 km (828 miles) long, mostly with one lane in each direction.
CrossFit 550
Location: Borgarflot 5, 550 Saudarkrokur
Cost: Drop in is 1700 ISK, 10 Admissions for 14.500 ISK
Website: www.crossfit550.is/
Email:
Phone:
This great CrossFit Box is located in a 125m2 industrial area at Borgarflöt 5. The location provides various opportunities for outdoor exercises as well as the town's main running routes.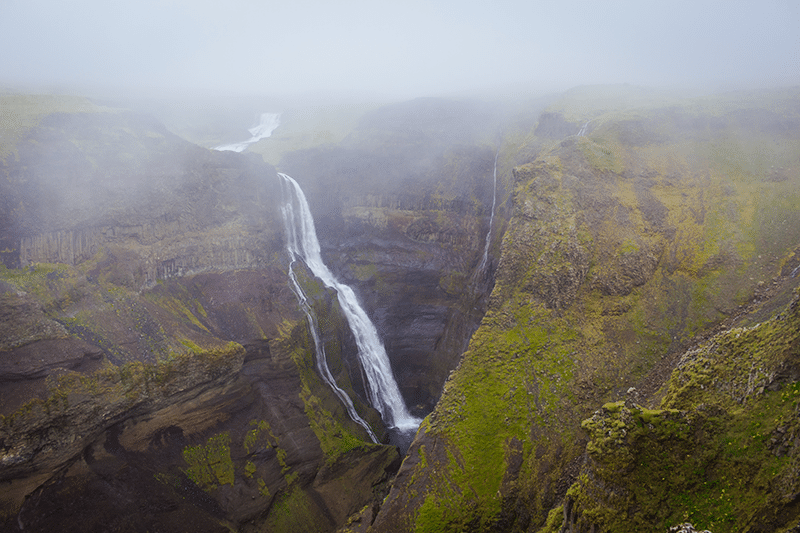 Erna Ruth and Guðmundur Helgi, the owners of CrossFit 550 state that their goal is "to offer a variety of comprehensive training and create a friendly and fun environment for exercises where everyone can enjoy themselves, work towards their goals and enjoy practicing in good company."
CrossFit Austur
Location: Lyngási 12, 700 Egilsstaðir
Cost: Drop in is 1990 ISK
Website: www.crossfitaustur.com/
Email:
Phone: +354 551 2191
Located on the Eastern coast of Iceland, this is a top box to visit when you want to train in this part of the country. Welcoming, friendly atmosphere and fun members make a trip here highly recommended.
CrossFit Eyjar
Location: Strandvegi 65, 900 Vestmannaeyjar
Cost:
Website: crossfiteyjar.is
Email:
Phone: +354 895 8375
Great family-owned box. Gisli and her wife own the place with many years of coaching experience between them and place an extensive focus on the members.
It is located on Heimaey, literally Home Island, an Icelandic island. At 13.4 square kilometres, it is the largest island in the Vestmannaeyjar archipelago, and the largest and most populated island off the Icelandic coast.
Heimaey is 4 nautical miles off the south coast of Iceland.
Challenging programming and a full selection of equipment, this is a good place to dedicate an hour of your time when you travel around Iceland and want to make sure you don't miss your training.
Best Gyms in Iceland
Check out these great places to stay in Iceland or amazing facts about the country.