The Best One Person Tent for Your Solo Travels
Having a good tent is vital when travelling, especially when you are alone. Your tent is your home, it's where you will sleep, eat and rest.
Whether you are going on a big adventure or an overnight camp, you need a good tent that can hold up if the conditions get bad.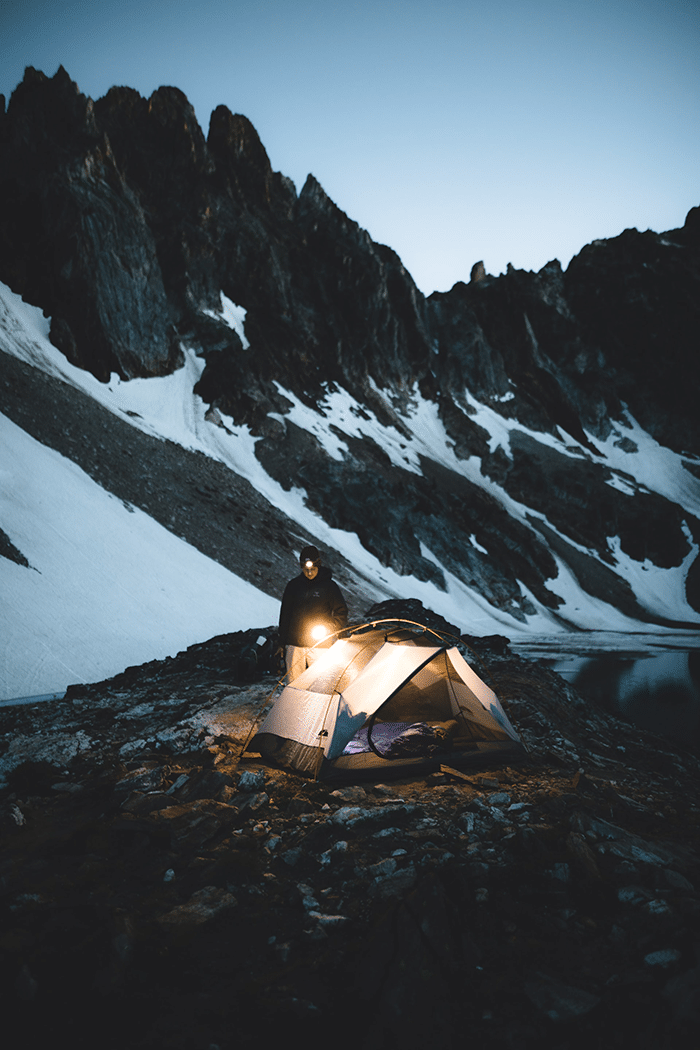 In this post, I am going to show you my 5 top tent picks for solo travellers. I will also try to show you tents at varied price points that can fit almost any budget.
Considerations for Choosing a One Person Tent
Before I get into this, post. You need to consider a few things when getting your tent.
First of all, will you be camping on rock or bad ground at all? if so you'll need a tent that can free stand (be up without the need for pegs, only using poles). Secondly, How much space you will have for the tend.
Finally, 2 man tents are better even for solo travellers as you then have some room to bring your kit in.
Now that I have given you that little bit of info, here are my top 5. If none of these is for you please take into account the above when looking for your tent. You may also need to do more research on choosing the best tent for you.
The Right One Person Tent for You
Vango Banshee 200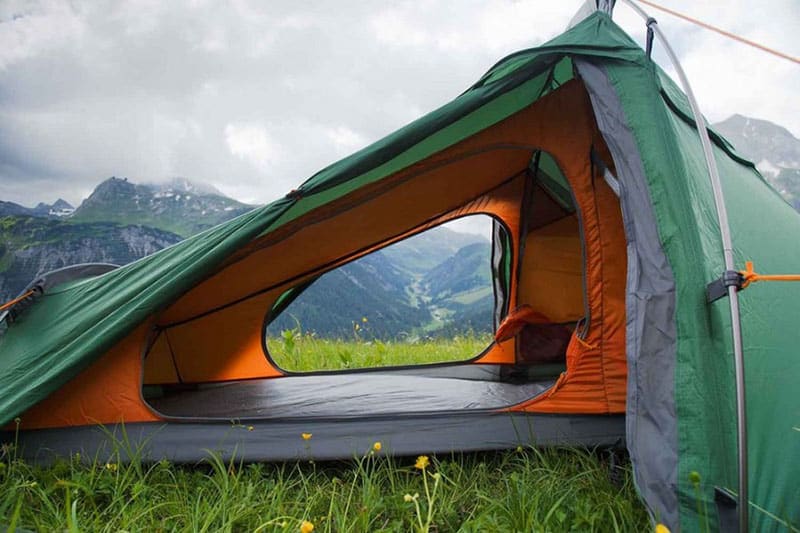 Price: £155
Coming in at £155 this is the cheapest one I have chosen for this list.
When looking for something that needs to be good quality, you cant go cheap or you'll suffer. That is why the cheapest on this list the Vango Banshee 200 is still not "cheap.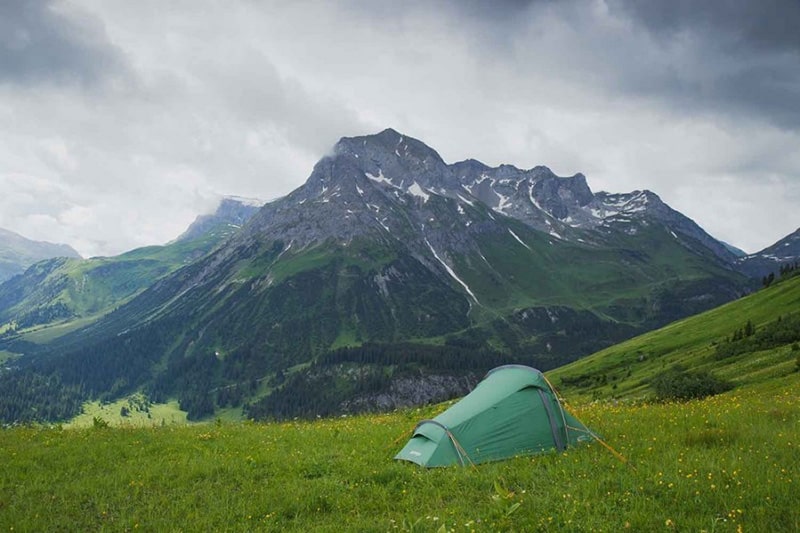 The Vango Banshee 200 is a 2-man tent ideal for trekking and wild camping in remote places. The Vango Banshee 200 has a decent space to weight ratio. The tent is designed to perform well in adverse conditions, especially in strong, changeable winds. This lightweight and compact tent can be quickly and easily pitched in just 7 minutes (supposedly) and weighs 2.4kg.
To read more about this tent visit the Vango site.
OEX Phoxx 2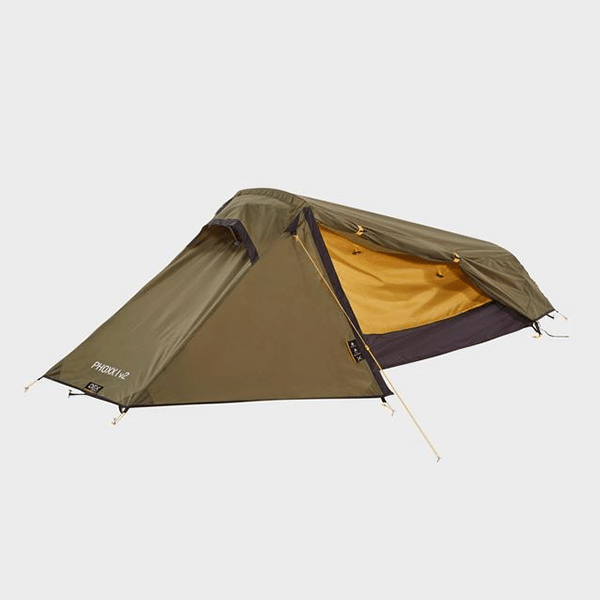 Price: £190
If you heading on an expedition or wild camping trip and need a compact, lightweight, waterproof shelter, pick up an OEX Phoxx 2 Tent.
As well as providing a robust structure, the pre-angled pole design also provides porch space to store wet kits. The breathable inner tent section can be used on its own on warm days for a more comfortable place to rest.
This tent is also quite light coming in at 2.1kg making it one of the lightest tents on this list along with the MSR. According to the site, it will take 15 minutes to pitch, but I bet you could do it in less than 10.
Please find more on the OEX Phoxx 2 tent Here.
MSR Elixer 2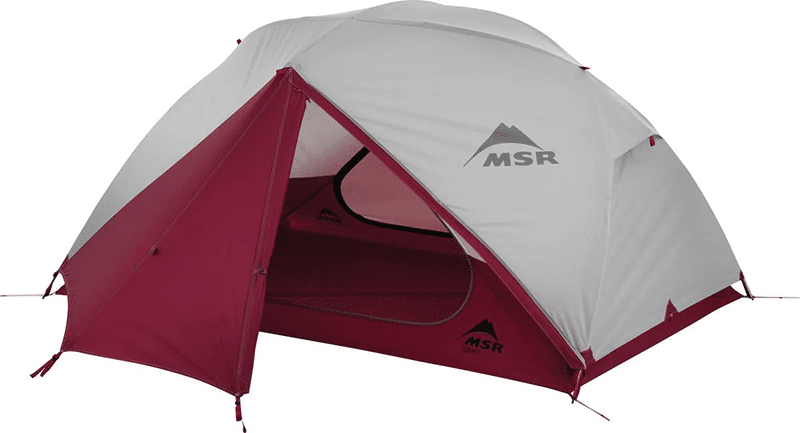 Price: £300
The Elixir range is a great size. It is small enough to pack down and takes up minimal space in your pack. Yet when up it's a good-sized spacious that due to its interesting and unique pole set up. In the main sleeping area, you get just over a metre of headroom to sit up, cook, move about and generally live in. It also has two porch spaces if you do travel with someone.
Two porch areas lead into two separate doors; this is especially useful if you need to get up during the night and don't want to wake your partner up.
A unique pole setup means this tent is completely freestanding and quick to set up. The main benefit of a freestanding tent is that technically it doesn't require any guy ropes, therefore it can be set up on a rock or other areas.
Two different setup options are available; standard (2.1kg) and fast and light (1.61kg). This allows you to control the weight and pack size of the tent depending on your chosen activity. This also makes it one of the lightest tents on this list.
To read more about its features please visit the MSR site.
Terra Nova Pioneer 2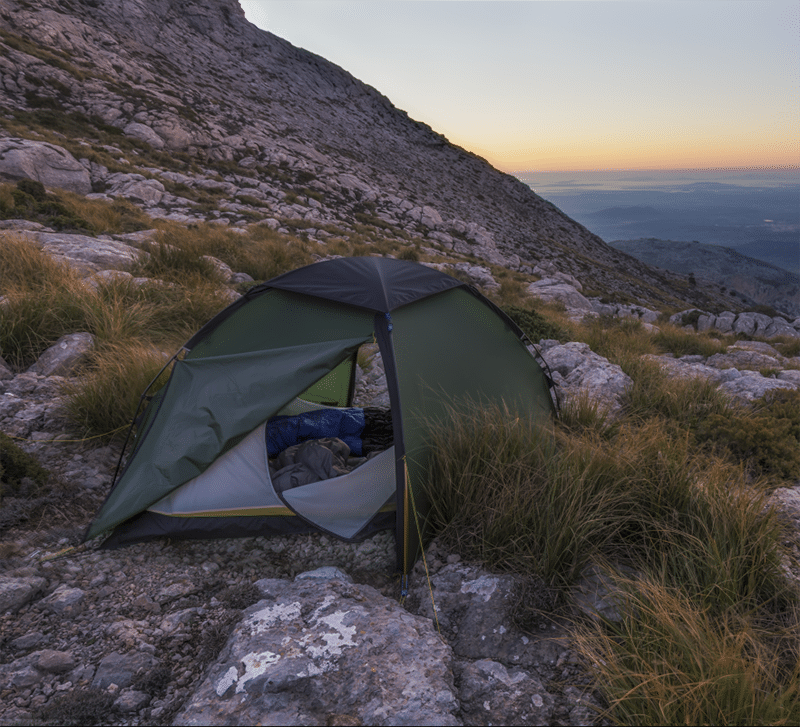 Price: £550
Designed for 3/4 season backpacking, the Pioneer 2 has a sturdy, dome-style frame and the porch offers plenty of storage for equipment. With two doors to provide easy access and flysheet first pitching, it's ideal for wet conditions.
Also, the inner can be left attached for convenience when the weather is dry. There's a large vent in the roof of the fly that helps keep condensation to a minimum and is protected by a rain hood for complete waterproof protection.
A lot of the more expensive tents are, but this is another free-standing tent meaning that it can be pitched anywhere.
For more on this tent Please head to the Terra Nova site.
The North Face Mountain 25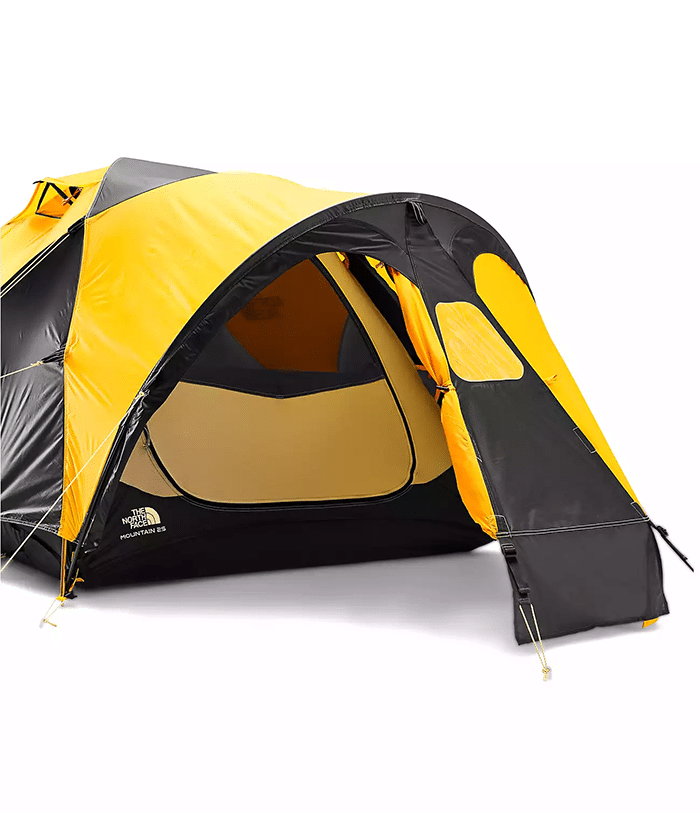 Price: £650
There is a lot with this tent that is ideal if you are in a hostile environment. You have 5 strong poles that will help keep your tent standing in the harsh winds. Along with strong poles, it's made from durable nylon with a ripstop weave in the canopy and a water-resistant finish on the fly and floor.
It also has glow in the dark zippers (which makes them easier to locate at night). If you are trying to go unnoticed this could be bad.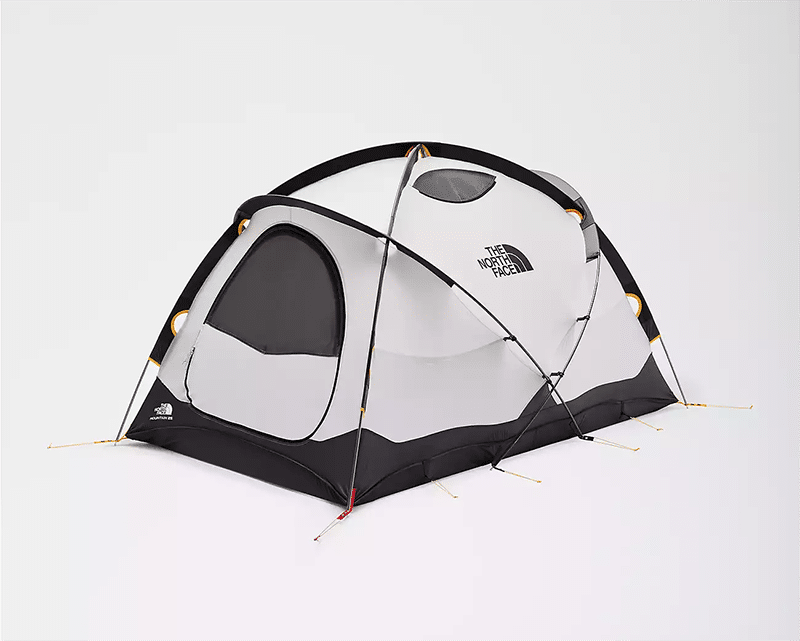 This tent also has dual entry such as the MSR Elixer 2 above. North Face say it's for ease of use if snow drifts form on one side. This tells you the type of conditions and environment this tent is intended to be used.
To read more about its features please visit The North Face site.
About the Author
Alex is the owner/ founder of TheOutdoorAscent.com.
He has spent a lot of time outdoors camping, climbing and hiking. He used to work as a barista and has a passion for making great coffee, especially when outdoors.
In his blog, he writes about hikes, mountains, gear and tips.
Enhance your outdoor experiences…