Best Patagonia Sleeping Bags
This ultimate guide will teach you everything you need to know about Patagonia sleeping bags and how to find the right one for you.
Who are Patagonia?
Patagonia is a clothing company that makes exceptional outdoor gear.
The company is also an ethical brand and has a reputation for supporting the environment and those who rely on it.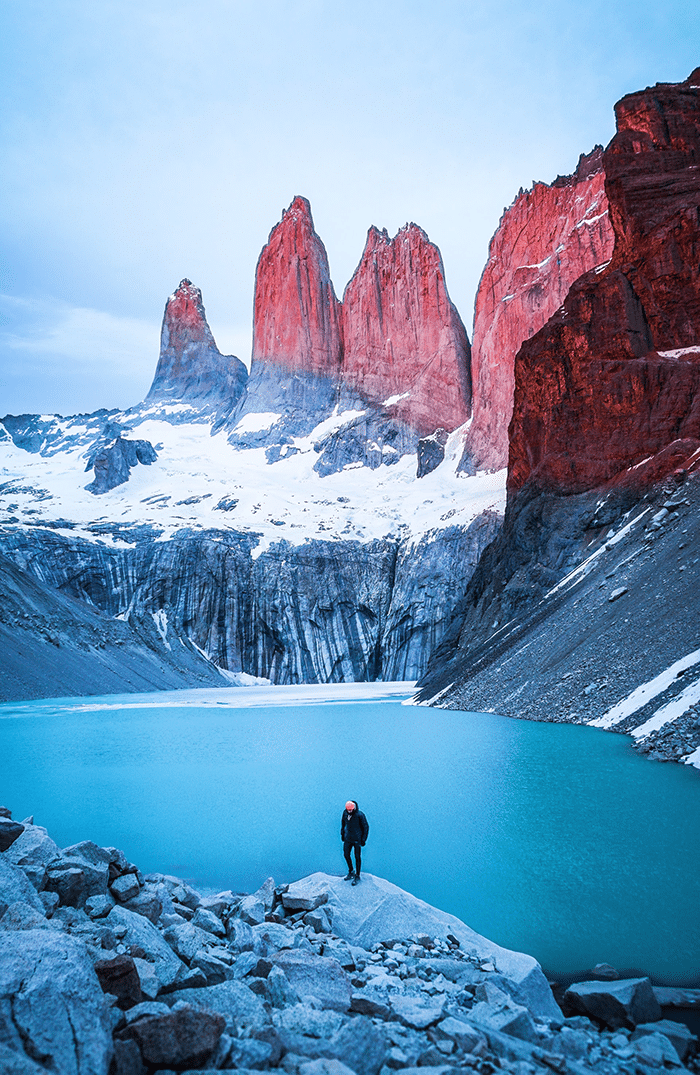 Patagonia was founded in 1973 by Yvon Chouinard, who started the business after he learned how to weave nylon climbing ropes from his father-in-law.
Since then, Patagonia has grown into one of the most prominent outdoor brands in the world and has become known for its environmentally friendly practices such as recycling all of its packaging waste.
Patagonia's sleeping bags are designed with lightweight materials and advanced insulation technologies to provide maximum warmth while minimizing bulk, weight and pack size. They feature innovative designs such as mummy shape hoods or adjustable hood drawcords so you can customize your comfort level based on temperature conditions outside your tent or shelter (or wherever you decide to sleep!).
Why are Patagonia Sleeping Bags Amazing?
Patagonia sleeping bags are amazing for many reasons. The most important of these is that all Patagonia sleeping bags are made out of recycled materials. This means that you don't have to worry about your sleeping bag causing damage to the environment.
Other reasons that make Patagonia sleeping bags so great include their ethically sourced materials, high quality of materials and simple design which makes them warm, comfortable and durable while also being lightweight and easy to pack and designed with longevity in mind.
What Sizes are Available for Patagonia Sleeping Bags?
The durable Patagonia sleeping bags are available in small, regular and long sizes.
The regular size fits up to 6 feet, while the long size fits up to 6 feet 6 inches.
The regular weighs 2 pounds 3 ounces, while the long weighs 2 pounds 13 ounces.
Both have an overall packed size of 6.5 inches by 16.5 inches for the regular, and 7.5 inches by 18 inches for the long version.
Patagonia Sleeping Bags Comparison Chart
| | | |
| --- | --- | --- |
| Product | Fitz Roy Down Sleeping Bag 20°F / -7°C | Fitz Roy Down Sleeping Bag 30°F / -1°C |
| Weight (Regular Size) | 1,021 g (36 oz) | 822 g (29 oz) |
| Temperature | 20°F / -7°C | 30°F / -1°C |
| Warm Hood | Yes | Yes |
| Sculpted Footbox? | Yes | Yes |
| Down | 800-fill-power Advanced Global Traceable Down | 800-fill-power Advanced Global Traceable Down |
| Recycled Materials? | Made with 100% recycled and solution-dyed fabrics | Made with 100% recycled and solution-dyed fabrics |
| Available Sizes | Short, regular, long | Short, regular, long |
| Price | 499 USD | 399 USD |
| Where to Purchase | Shop Here | Shop Here |
Patagonia Sleeping Bags Overview
Time to find the perfect Patagonia sleeping bag for you.
Fitz Roy Down Sleeping Bag 30°F / -1°C
The Fitz Roy Down Sleeping Bag 30°F / -1°C is a lightweight sleeping bag that's perfect for hikers who prioritize weight and size.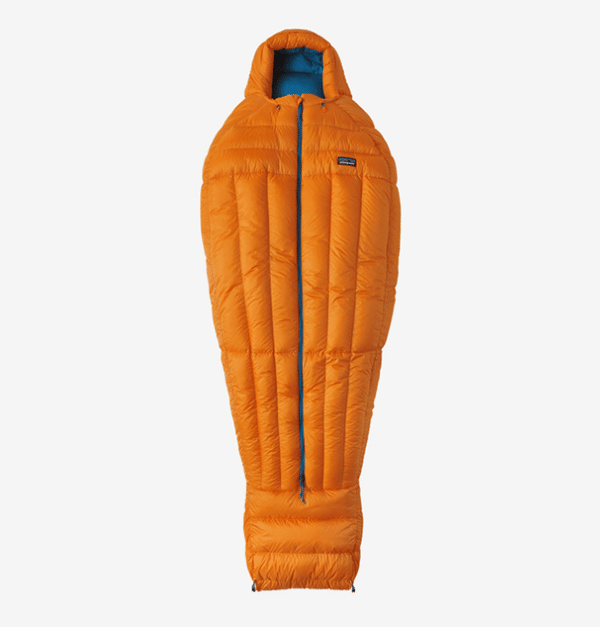 At just 13 oz (369 g), it's the lightest in our review, and its packed size of 9 x 4 in (23 x 10 cm) makes it one of the smallest.
Weighing less is a huge advantage when you're carrying your gear on your back for miles or days at a time, but it also means that you'll feel cold if temperatures drop below freezing. If you don't plan to camp above the treeline, this sleeping bag will be more than adequate year-round at campgrounds with minimal exposed flat ground.
Fitz Roy Down Sleeping Bag 20°F / -7°C
The Fitz Roy Down Sleeping Bag 20°F / -7°C is Patagonia's most popular sleeping bag.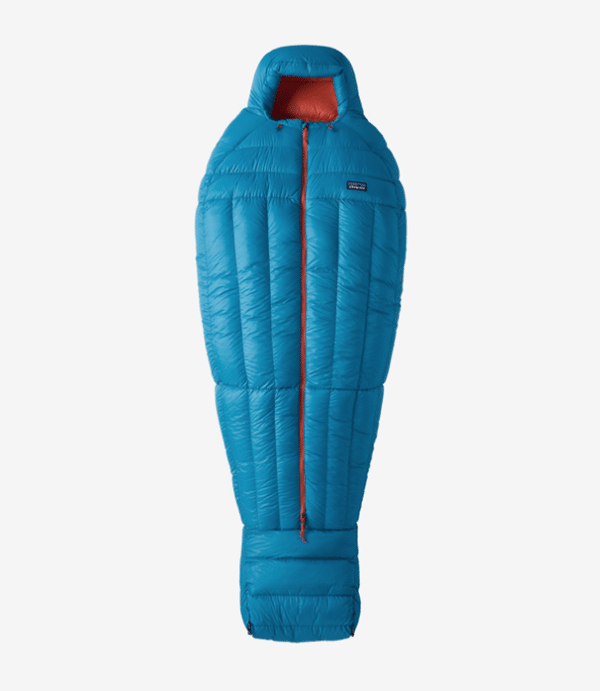 It has an 850-fill-power Premium European Goose Down, and a cotton storage sack is included.
It comes in two length options: regular or long (for taller people). The weight is just 1 lb. 6 oz., which makes it great for backpacking or camping trips where you need to carry your gear for longer distances.
This sleeping bag can be used in temperatures as low as -7 degrees Celsius/20 degrees Fahrenheit, so if you're worried about the weather getting colder while you're out on your next adventure, this is a good option!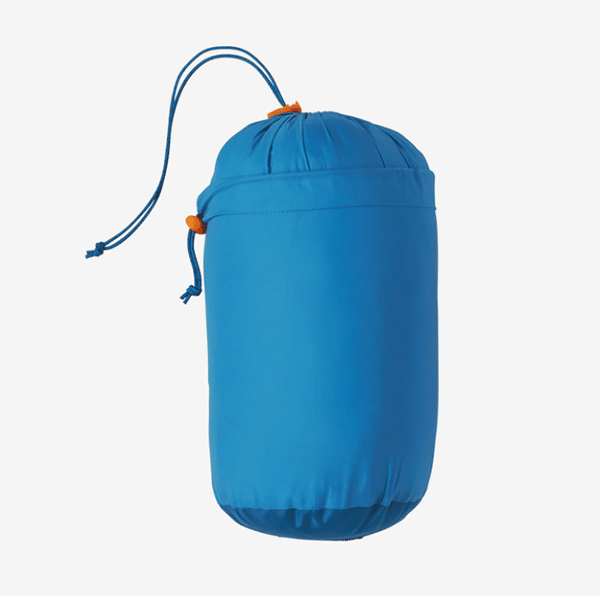 The Fitz Roy 20°F (-7°C) down sleeping bag features Patagonia's superior design and craftsmanship—all at an affordable cost! This lightweight yet durable product will keep you warm throughout the night whether you're camping in the mountains or anywhere else!
Patagonia Synthetic Liner Bag
The Patagonia Synthetic Liner Bag is a synthetic bag with a lightweight design. It weighs just over one pound and has dimensions of 74 x 32 x 15 inches. The material is polyester and the lining is 210T ripstop nylon, while the shell fabric is made from 20D 2-layer polyester taffeta.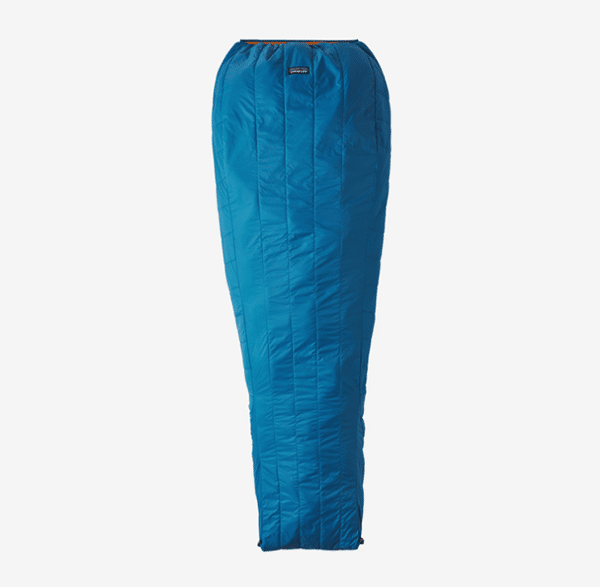 It has some great features, including an internal pouch that can be used to store small items such as keys or money. There are also dual draft collars on each side of this sleeping bag that help prevent heat loss through your head or feet when you're lying down inside it at night. This sleeping bag comes in three different sizes: regular (5'6″ – 6'0″), long (6′-6'3″) and extra long (6'5″ – 7′).
The warmth rating for this liner bag is 25 degrees Fahrenheit (-4 Celsius), making it suitable for most outdoor activities during the springtime months but not necessarily any colder ones, unless paired with another layer like blankets or clothing inside your tent on top of yourself!
The temperature rating means about 19 degrees Fahrenheit (-7 Celsius).
The price point for this product is $89 USD.
What are Patagonia Sleeping Bags Made Out of?
Patagonia's sleeping bags are made from mostly nylon ripstop fabric, although some also contain polyester and elastane. This is a very durable material, which makes it perfect for outdoor gear like sleeping bags.
The fabric will last longer than most other materials and won't easily tear or rip, even if you use your Patagonia bag in the harshest of environments.
Nylon is also breathable and lightweight, which makes it great for warm weather adventures where weight isn't as much of an issue (like summer camping trips).
The outer shell does have abrasion resistance.
Also remember never go over boulders because they could damage the outer shell beyond repair and leave yourself exposed while sleeping under rocks without any protection whatsoever.
Things to Consider Before Buying a Patagonia Sleeping Bag
When buying any product, it's important to consider various factors. In the case of a Patagonia sleeping bag, there are some very important things to think about before making your purchase.
What time of year is it?
If you're looking for a summertime sleeping bag, be sure that the one you choose isn't going to be too warm if used in the spring or fall.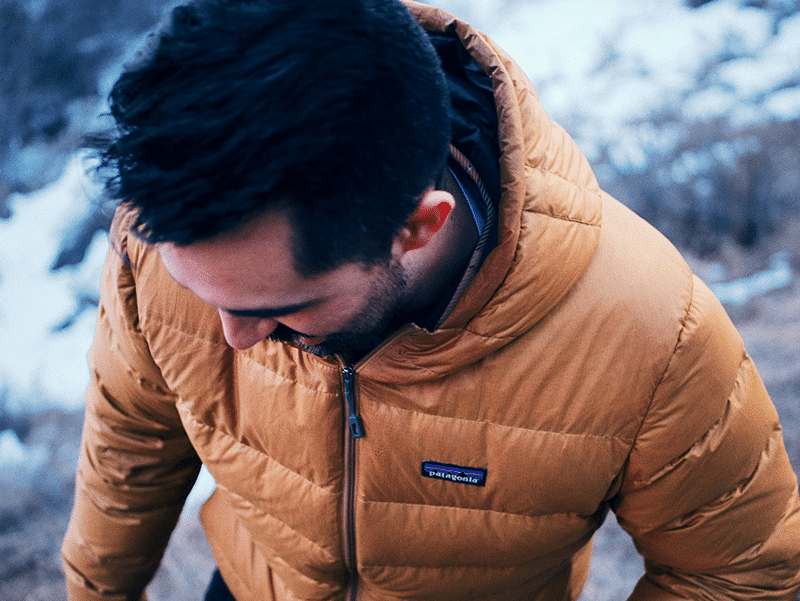 If you're planning on using your Patagonia sleeping bag during winter months, then opt for one designed with extra insulation and warmth.
Where are you going? How much are you willing to spend?
These two questions go hand-in-hand when considering which camping gear will suit your needs best: they should also guide how much weight or space can reasonably be carried by hikers or mountain climbers who plan on traveling through vast wilderness areas.
These may seem like obvious questions worth asking before buying anything at all—especially something as essential as sleeping bags—many people forget them when making purchases online (or even offline).
Other things worth considering include: what activities will this product be used for most often; how many years have passed since last use was made available; does my local hardware store still carry this item?
What Hoods do Patagonia Sleeping Bags Have?
Patagonia sleeping bags have hoods that are designed to keep you warm and comfortable.
The hood can be cinched or unzipped depending on your preference, and it also has an adjustable drawstring.
These features allow you to control the amount of heat retention; if you feel hot, simply unzip the zipper!
You'll notice that most Patagonia sleeping bags are made with soft materials, which means that they feel good against your skin and won't make noise when rubbing against other fabrics.
What Conditions Can you Use Patagonia Sleeping Bags in?
Patagonia sleeping bags are great for temperatures ranging from 30 to 45 degrees Fahrenheit, but they do come with different temperature ratings.
The temperature rating is a measurement of how warm the bag will keep you at its lowest setting. Be sure to check the packaging of your specific bag in order for you to know how warm it should be able to keep you on cold nights.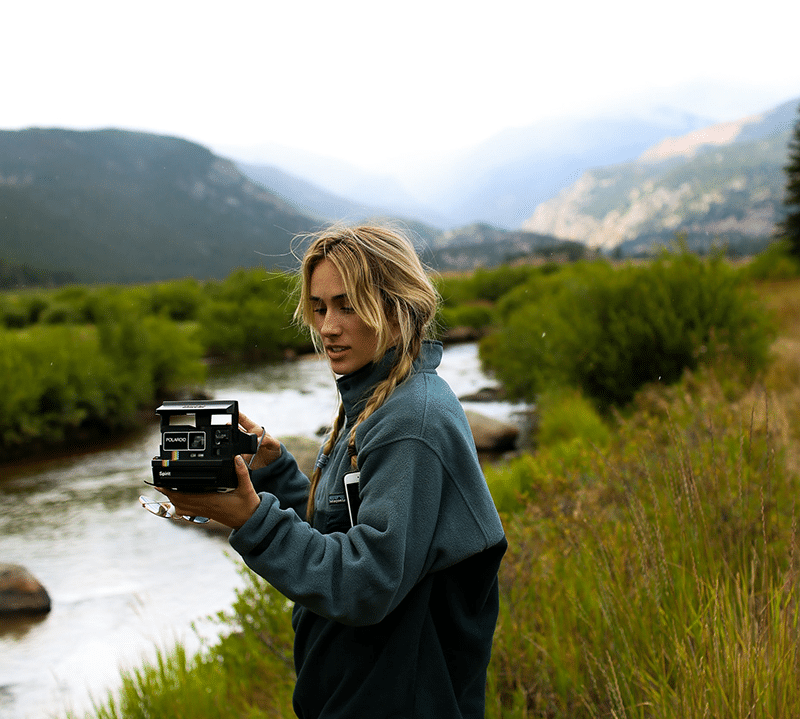 A lower-end Patagonia sleeping bag may have a lower temperature rating than a higher-end one does, but this does not necessarily mean that there's a significant difference between them when it comes down to warmth performance—it just means that one may be better suited for colder conditions than another might be.
What is the Sculpted Footbox in Patagonia Sleeping Bags?
The Sculpted Footbox in Patagonia sleeping bags is a specially shaped area of the bag designed to allow your feet to maintain their natural position while you sleep.
It prevents your feet from getting cold and makes it easier for you to get comfortable, which in turn helps keep you warm throughout the night.
The footbox also increases the longevity of your bag by preventing wear-and-tear on the bottom from sitting or moving around inside it. If you're using an insulated liner with this bag, having a sculpted footbox will mean that there's room for both layers together without compromising either one's performance—making this feature an excellent choice if you plan on using liners with these bags!
Do Patagonia Use Ethical Materials?
Patagonia do use ethically sourced down in all of their sleeping bags, and have been working with the Responsible Down Standard since 2014.
Patagonia ensures that their suppliers are using animals responsibly and are not live-plucking them. This is an important point as it means they use only the highest quality down available and don't compromise on ethics or quality to keep costs down.
Do Patagonia Use Ethical Production?
Patagonia are committed to the welfare of their workers, the environment and minimising their impact on it.
They are a certified B Corp; a company that has been audited by B Lab, who certify companies based on their social and environmental practices. Patagonia is also a member of 1% for the Planet, which is a coalition of businesses that give 1% of their gross annual sales to environmental groups around the world.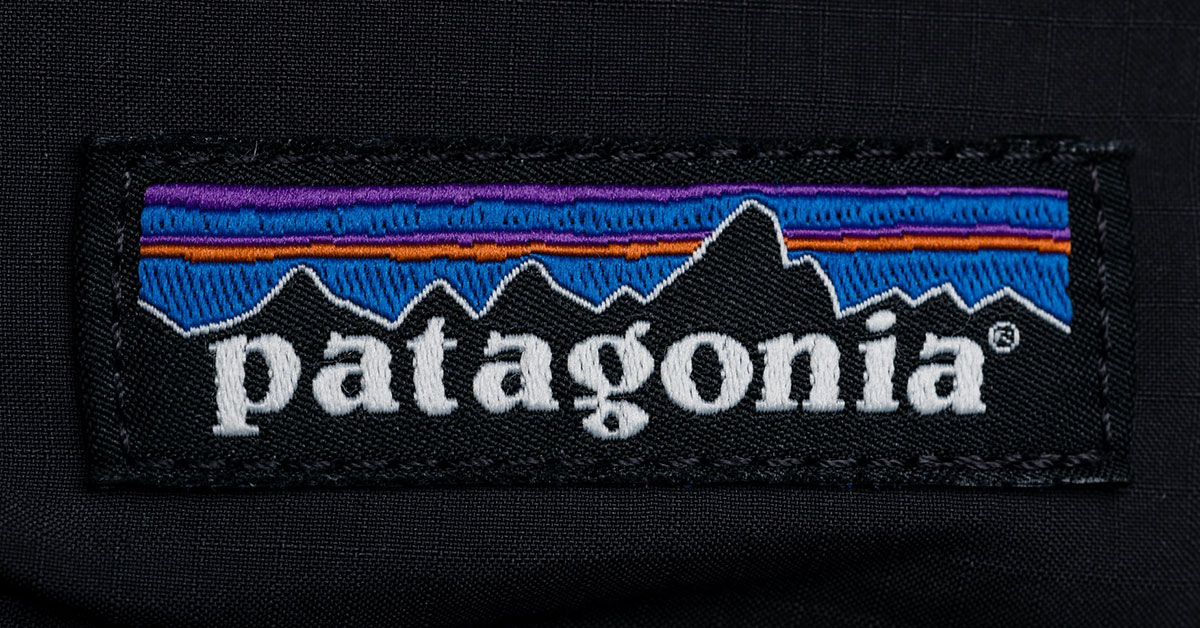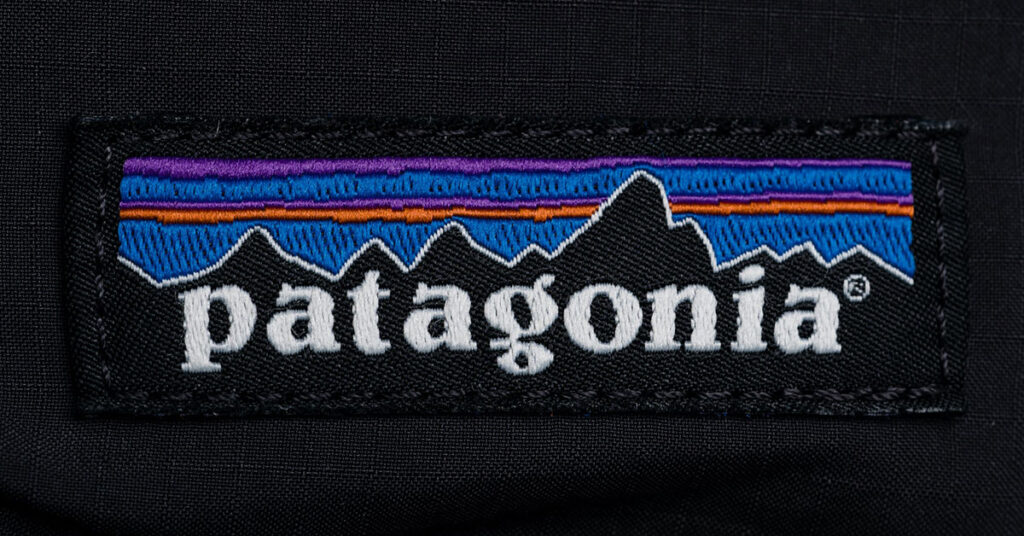 Patagonia's goal is to make apparel with as little environmental impact as possible in all stages of production from raw materials sourcing through manufacturing and distribution to wearing out or recycling at end life (the last stage).
This process involves working closely with suppliers who share similar values such as organic cotton farming methods rather than conventional ones, who use low-impact dyes instead of hazardous chemicals and so forth.
Are Patagonia an Ethical Brand?
Patagonia is a brand that has been around for decades. They are an American company, who have made a big impact on the outdoor industry over this time period and have a reputation for being environmentally friendly.
Patagonia was founded in 1973 when Chouinard Equipment was launched, with its first retail store opening in Ventura California. Since then they have grown into an international brand with stores all over the world, including France and Japan. In 1986 Patagonia became employee owned – meaning they are owned by their staff rather than shareholders – which is why when you buy something from the company it doesn't cost anything extra!
The way that Patagonia work is through transparency; if you want to know how your clothes were made or what materials were used then check out their website where information about each item can be found easily thanks to barcodes that link directly back into their database (so no more guessing).
This means if there's ever any issue with quality control or anything else then it'll be easy enough for someone at HQ in Santa Barbara California USA (where all products are made) because everything will already be documented online.
Which Patagonia Sleeping Bag is Right For Me?
Patagonia makes sleeping bags for all types of people.
The best way to figure out which Patagonia sleeping bag is right for you is by answering these questions:
What are your needs?
Do you need something that's good for camping, hiking, backpacking or just lounging at home? Are you a woman or a man? Is weight important? Your answers will help determine which model will be the best fit.
Have an idea of what size and temperature rating would work best for you.
A larger person may need a bigger bag which will take up more room in the backpack. Smaller people may be fine with a smaller model.
What Colours Do Patagonia Sleeping Bags Come In?
Patagonia sleeping bags are available in the colours Mango and Stellar Blue.
What Type of Down is Used in Patagonia Sleeping Bags?
When you buy a Patagonia sleeping bag, you can rest assured that it is filled with high-quality goose down. This is because goose down offers several advantages over duck down, including:
More Warmth for less Weight and Bulk
Goose down is warmer than duck down due to its higher fill power (the number of cubic inches one ounce of insulation will occupy when compressed). A lower fill power means more dead space in your sleeping bag, so it takes up more room and compresses less efficiently than higher quality insulation like that found in Patagonia's bags.
Better Durability over Time
Because the filaments in goose feathers are longer and stronger than those found on a duck's body, they are able to withstand greater strain without breaking—meaning your sleeping bag will last longer before showing signs of wear and tear as a result of compression or general use over time.
Higher Price Tag but Worth It
While this may be considered by some buyers an undesirable attribute rather than an advantage, many consumers see paying more money upfront as representative of getting better product quality overall since most people don't replace their gear regularly anyway (and those who do usually just replace certain items within their existing inventory).
Are Patagonia Sleeping Bags Good?
Yes, Patagonia sleeping bags are excellent.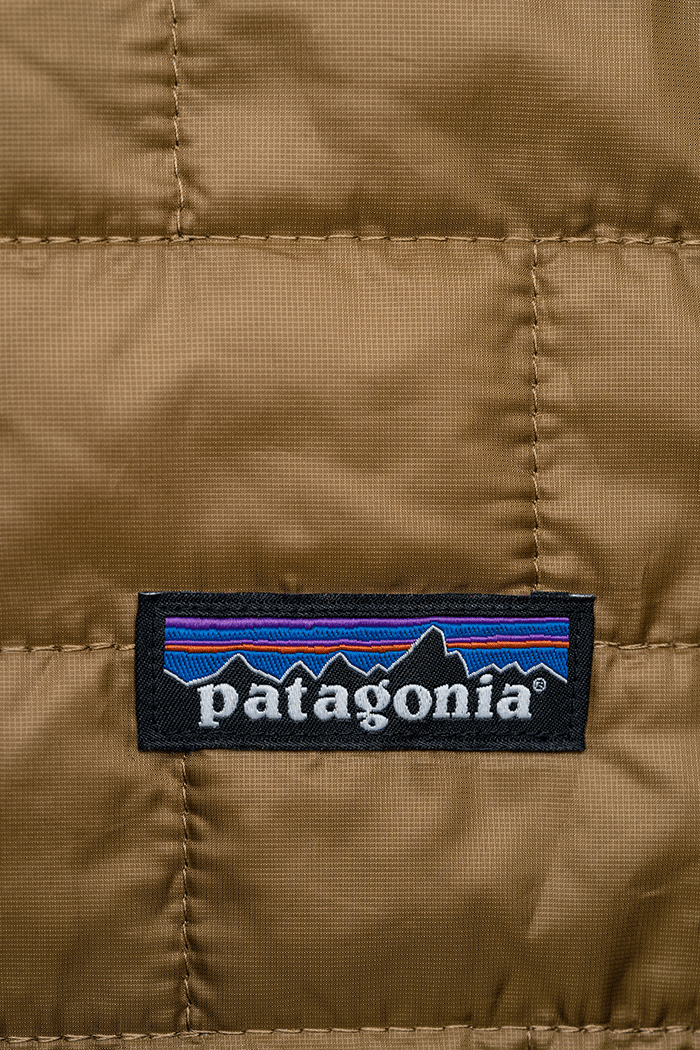 Patagonia sleeping bags are a solid choice for you or the outdoorsy person in your life. They provide a good balance of warmth, comfort, durability, value, and quality that fit well with Patagonia's reputation for high-quality products.
What is the Warmest Rated Patagonia Sleeping Bag?
The Fitz Roy Down Sleeping Bag 20°F / -7°C is the warmest Patagonia sleeping bag. It is rated to 20 degrees Fahrenheit, which is about minus 7 degrees Celsius.
This bag has a zipperless design with a half-length zipper that allows you to open up the foot box for extra ventilation if needed. Additionally, it has two internal pockets where you can store small items like your phone or headlamp so they're easily accessible while you sleep.
The Patagonia Synthetic Liner Bag will provide extra warmth to this sleeping bags if necessary.
Are Patagonia Sleeping Bags Good for Camping?
Patagonia sleeping bags are good for camping. This is because they are made from excellent materials with top quality craftsmanship.
They are also ethically sourced materials and ethically produced. Patagonia is an ethical company that works to protect the environment and reduce its impact on climate change by making products that last longer and have a smaller carbon footprint when compared to other brands.
More Patagonia Products