Patagonia Baggies – The Best Outdoor Shorts you Will Ever Buy
Iconic, functional, historical, ethical and original, here is why you need to own a pair of Patagonia Baggies.
Created in 1982, Patagonia Baggies have become one of the most iconic and well-loved items that the trusted US outdoor brand creates.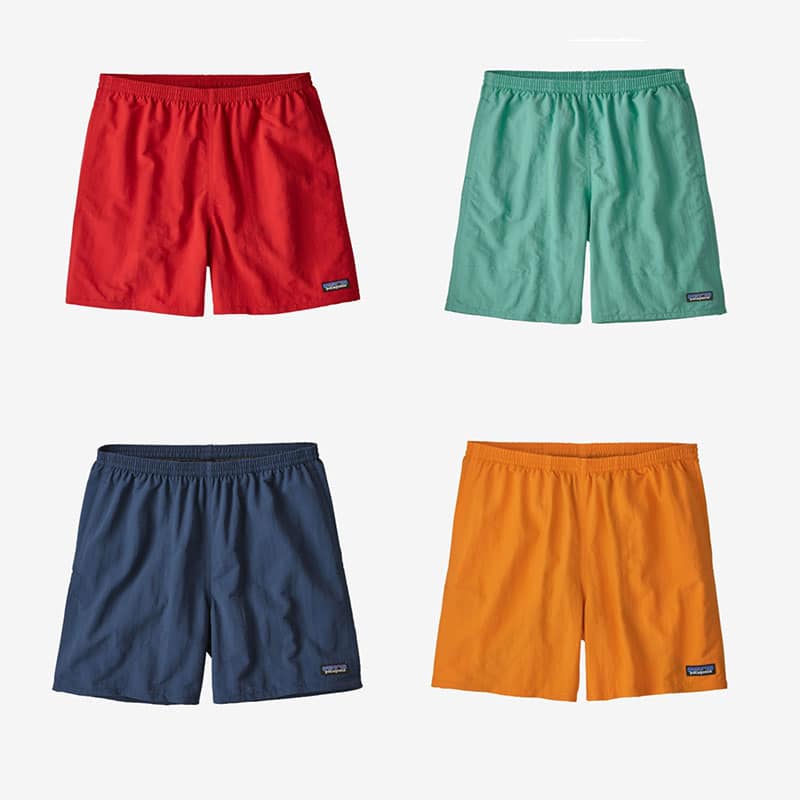 These stylish, rugged and multifunctional shorts are made with quick-drying 100% recycled nylon, are Fair Trade Certified™ sewn (which means the people who made them earned a premium for their labour) and utilise fabric that is bluesign® approved.
What Activities are Patagonia Baggies Good For?
Their simple yet stylish design and materials make them perfect for hiking, swimming, running, rock climbing, cliff jumping, surfing, kayaking, backpacking and pretty much anything else you choose.
Going camping, backpacking or having a beach bbq? Pack your Baggies. They will not let you down.
Are Patagonia Baggies an Ethical Choice?
Yes. After a recent update, their production now uses 52 percent less water, 18 percent less carbon dioxide and 92 percent less virgin nylon.
1% of every sale is dedicated to the preservation and restoration of the natural environment.
Scroll to the end of the article for deeper information on Patagonia's ethical practices, materials, projects and manufacturing processes.
Are Patagonia Baggies Hardwearing?
Yes. I have personally worn a single pair every summer for the last 8 years whilst trekking and running in Norway and Sweden and they are still in excellent condition. I think they even look better now with a bit of wear and tear. It gives them character!
Check out the excellent Patagonia Joggers
What Colours do they Come In?
From stone blue to forge grey, surfboard yellow to fire red, there is something to suit your personal style.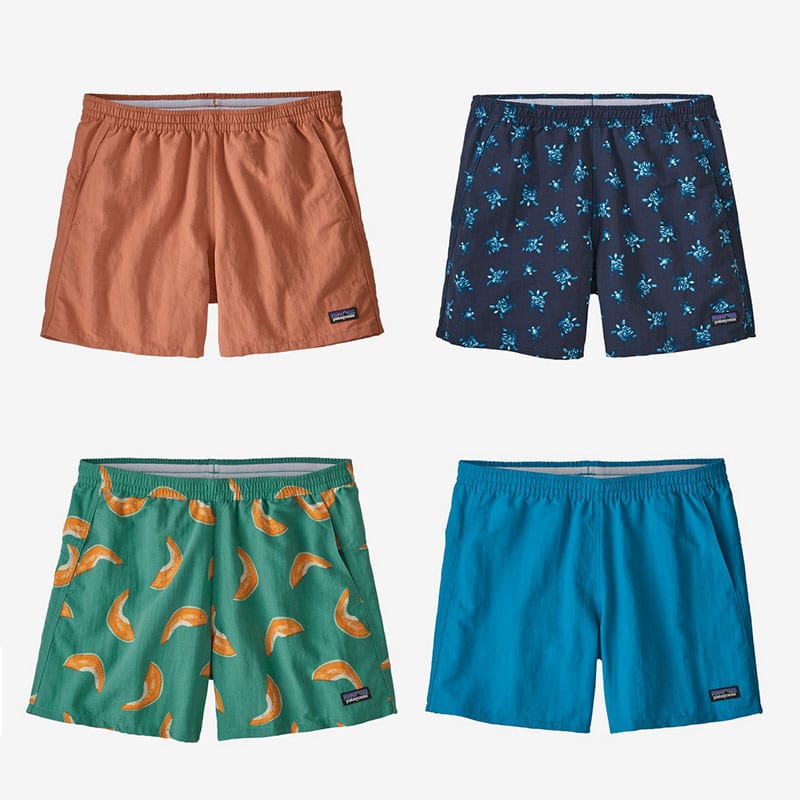 Technical Features
Soft, Quick-Drying Fabric
Made of quick-drying 100% recycled nylon with a DWR (durable water repellent) finish to shed moisture.
Internal Features
Elasticized waistband with internal drawstring; quick-drying black mesh liner.
Pocket Details
Vertical side pockets reduce drag in water; pocket bags have drain-and-dry mesh corners; rear pocket has a flap that closes with a low-profile snap for security.
Patagonia Baggies FAQ
Want to know more? Check out the Patagonia Baggies FAQ.
Are Patagonia Baggies Worth it?
For the sheer longevity and resilient nature of the materials I would say yes.
True, there are cheaper shorts on the market, but at the end of the day quality should not be overlooked and you get what you pay for.
Can you Swim in Patagonia Baggies?
Yes, they are designed to be fully functional both in and out of the water. They are quick drying which means that you don't have to sit around in wet shorts for hours post-dip.
Are Patagonia Baggies Good for Hiking?
Yes, they are excellent. They are highly breathable and flexible yet tough and hardwearing.
Are Patagonia Baggies Good for Climbing?
Again yes. They allow enough room for flexible and dynamic movement, whilst being strong enough to last through constant contact with rough rock faces.
Do Patagonia Baggies have a Liner?
Yes. Patagonia Baggies do contain a mesh liner.
Do Patagonia Baggies Run Small?
No, the shorts fit true to size.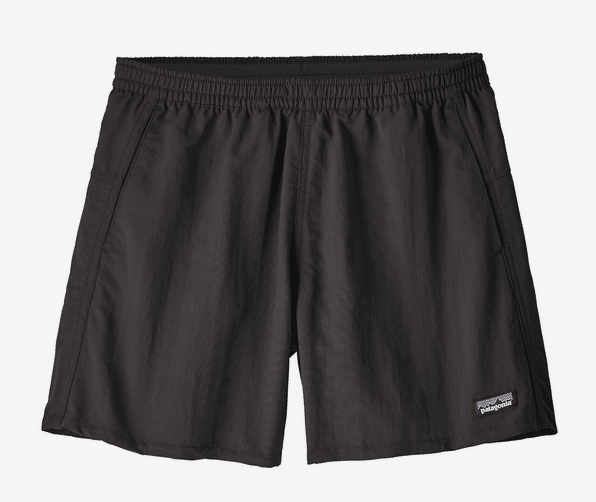 What Variety of Patagonia Baggies are there?
For women they are available in:
2.5 inch Barely Baggies
3 inch Island Hemp Baggies Shorts
5 inch Baggies
6.5 inch Baggies Lights
For men they are available in:
5 inch Baggies
6.5 inch Baggies Lights
7 inch Baggies Longs
Patagonia Background
When it comes to ethical companies, Patagonia are right up with the front runners.
For example, Patagonia give back for every sale.
They have pledged 1% of sales to the preservation and restoration of the natural environment.
"Since 1985, Patagonia has pledged 1% of sales to the preservation and restoration of the natural environment. We've awarded over $89 million in cash and in-kind donations to domestic and international grassroots environmental groups making a difference in their local communities. In 2002, founder of Patagonia, Yvon Chouinard, and Craig Mathews, owner of Blue Ribbon Flies, created a non-profit corporation to encourage other businesses to do the same."
When you buy a pair of Patagonia Baggies, your contribute your money to this cause.
1% for the Planet is an alliance of businesses that understand the necessity of protecting the natural environment. They understand that profit and loss are directly linked to its health, and are concerned with the social and environmental impacts of industry.
If you're a business owner (or have any influence over your boss), please consider becoming a member of this socially and environmentally progressive group.
By contributing 1% of total annual sales to grassroots environmental groups, members of 1% for the Planet affect real change.
And members receive other benefits: The satisfaction of paving the way for more corporate responsibility in the business community and the recognition, support and patronage of conscientious consumers who value serious commitment to the environment.
Fair Trade
Where They Are
Through their partnership with Fair Trade USA, Patagonia has been making Fair Trade clothing since 2014.
Today, they offer more Fair Trade Certified sewn styles than any other apparel brand.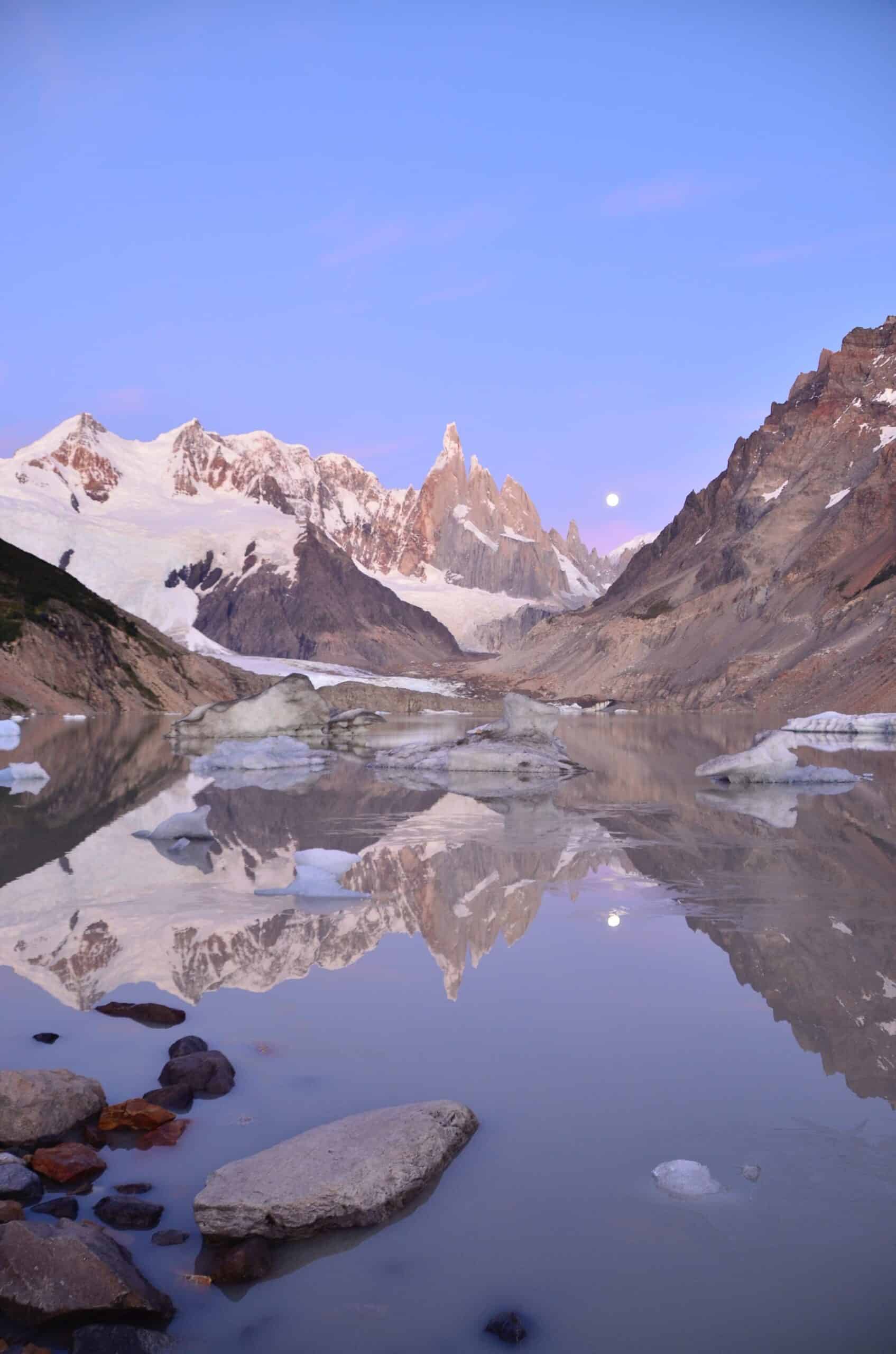 To date, Patagonia's Fair Trade program has impacted more than 72,000 workers in 10 countries around the globe.  
They pay a premium for every Patagonia item that carries the Fair Trade Certified™ sewn label.
That extra money goes directly to the workers at the factory, and they decide how to spend it. This is not a top-down program.
In each factory, a democratically elected committee of Fair Trade workers decides how the funds will be used. Workers have chosen to use the premiums to fund community projects, like health-care programs or a child-care centre, to purchase products they could not otherwise afford, like a laptop computer or a stove; or to take a cash bonus.
But that's not all. The program also promotes worker health and safety as well as social and environmental compliance, and encourages dialogue between workers and management.
What's Next
Patagonia continue to work to find a permanent solution to ensure all workers who make their clothing earn a living wage.
Even though 75 percent of millennials want Fair Trade products, only a handful of outdoor companies are committed to Fair Trade.
In partnership with Fair Trade USA and our suppliers, there are now more than 20 Fair Trade Certified™ factories that specialize in outdoor clothing.
Patagonia Baggies Use Recycled Nylon
They use recycled nylon made from postindustrial waste fibre and discards from weaving mills and postconsumer fishing nets.
Why?
Nylon is one of the strongest plastics they use in their products.
"When we need a superlightweight fabric, nylon is vital for its strength. But nylon is a petroleum-based material, and producing it has a high cost in energy and greenhouse gases.
Incorporating as much recycled nylon as we can lessens our dependence on virgin petroleum as a raw material source, helps eliminate discarded material and reduces greenhouse gas emissions from manufacturing.
Using recycled nylon also promotes new recycling streams for nylon products that are no longer functional."
Where They Are
To meet their goal of moving completely from using virgin content to recycled content, Patagonia need recycled nylon to continue making some of their favourite technical jackets and garments and to maintain performance standards. They've found a nylon yarn made from a 50/50 blend of postconsumer and pre-consumer nylon.
The postconsumer materials come from products like plastic bottles, fishing nets, worn-out clothes or discarded carpeting that have been bought, used in the world and then trashed; these products are destined for the landfill.
Pre-consumer waste material, which comes from industrial processes, includes scraps of material in a factory that would have otherwise been downcycled, downgraded or sent to a landfill.
Most of the nylon they use now comes from a mechanically recycled pre-consumer source. These materials would have gone into lesser-quality goods if we hadn't used them in their products.
Most mechanically recycled materials are melted at high temperatures; this process destroys contaminants and transforms the material into a reusable form.
However, nylon melts at a much lower temperature, leaving contaminants behind. As a result, it must be thoroughly cleaned before being recycled. Good sources of clean, pure postconsumer nylon are difficult to find.
For the Spring 2021 season, 90% of the nylon fabric Patagonia used to make clothing and gear contains recycled nylon.
Their use of recycled nylon fabrics this season reduced CO₂ emissions by 20% compared to virgin nylon fabrics; that amounts to more than 3.5 million pounds of CO₂ emissions avoided.
What's Next?
Patagonia are using more postconsumer recycled nylon in their gear and exploring other options to replace nylon entirely, such as materials made from plant-based alternatives, that will help curb the CO₂ emissions associated with material creation.
Fluorinated DWR
Fluorinated DWR (durable water repellent) finishes help keep garments dry but contain environmentally harmful components.
Why?
Their durable water repellent (DWR) finish is a coating added to the fabric of their waterproof/weatherproof garments, which helps moisture bead up and roll off the outer fabric; this prevents soaking from the outside and the user becoming cold, clammy or wet, which could be life-threatening in extreme conditions.
Where They Are
Fluorinated DWR finish is a functional chemical coating containing PFCs (short for perfluorocarbons), that the outdoor industry has long relied on to make garments water-resistant.
But, they're nonbiodegradable chemicals with an environmental cost.
PFCs are extremely effective at repelling water, but because of their impact, we're in the process of eliminating them completely from the clothing they make.
What's Next?
Patagonia are "converting noncritical products with a DWR finish (around 90 % of our weather/waterproof garments) to become PFC free by Fall 2022, including items like insulation pieces, midlayers and some outerwear.
For critical DWR applications, like a rain jacket you'd wear for 24 hours, we do not yet have a DWR solution that meets the functional needs of these garments.
The brightest chemists are helping us to find a solution for this remaining 10% of our products."
bluesign(r) System
bluesign® works in the supply chain to approve products that are safe for the environment, workers and customers.
Why?
Every textile they use is the result of a complicated manufacturing process, making it difficult for Patagonia to evaluate all the raw materials, dyes and chemical auxiliary materials each of their suppliers use.
Try their camping equipment
bluesign® technologies, based in Switzerland, helps with this analysis, working at each step in the textile supply chain to assess and approve chemicals, processes, materials and products that are safe for the environment, workers and customers.
Where They Are
Since 2000, Patagonia has worked with bluesign technologies to evaluate and reduce resource consumption in their materials supply chain and to manage the chemicals, dyes and finishes used in the process.
In 2007, Patagonia became the first brand to officially join the network of bluesign system partners.
They committed to the highest level of consumer safety and to the continuous improvement of environmental performance in their textile supply chains by applying the bluesign system to help conserve resources and minimize negative impacts on people and the environment.
This Spring 2021 season, nine out of their top 10 material suppliers are bluesign system partners and are using chemicals that are certified as bluesign approved.
"Our progress and encouragement has inspired more suppliers and other brands to join the network; there are now close to 1,000 brands, manufacturers and chemical suppliers that are bluesign system partners."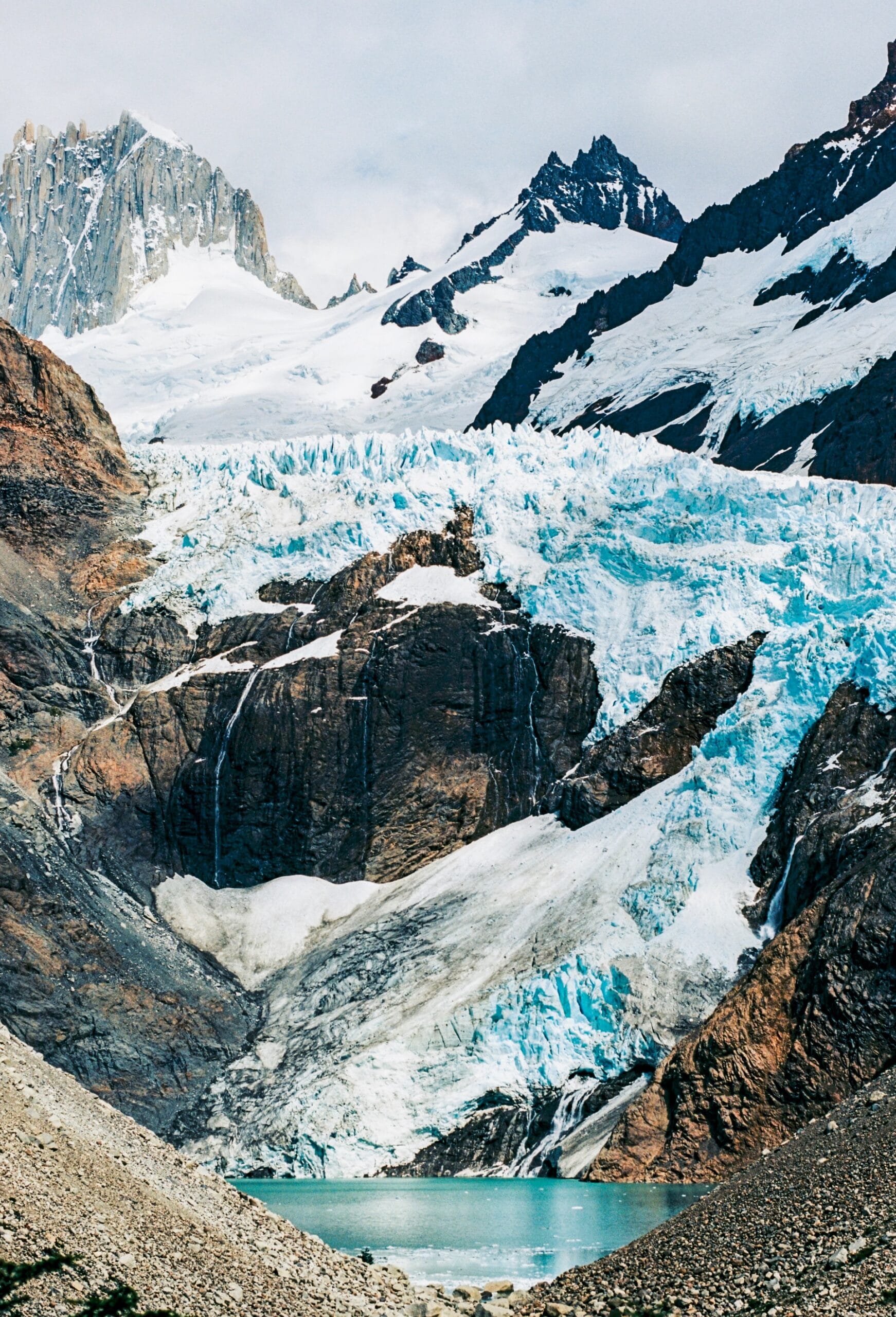 What's Next?
They continue to apply bluesign standards and encourage the use of bluesign tools throughout our entire supply chain.
Why Patagonia Baggies are a Great Choice for You
Ethical, hard wearing, functional, versatile and good looking, Patagonia Baggies are an excellent choice for outdoor shorts.